Pros of a Winter Wedding
5 Things You Can Only Do at a Winter Wedding
Who said Summer is the only time you can have a wedding? Bridal Guide has come up with some of the reasons why a Winter wedding is totally worth it.
Winter is my favorite season for a wedding. Since fewer weddings take place during these chilly months, yours will naturally stand out, and there are so many wonderful ways to embrace the season! Here, check out five things you can only get away with at a winter wedding.
1. Make It Snow
Okay, so you can't actually control the weather (and you probably wouldn't want a snowstorm to hit on your wedding day anyway!). But you can make it "snow" as you walk down the aisle: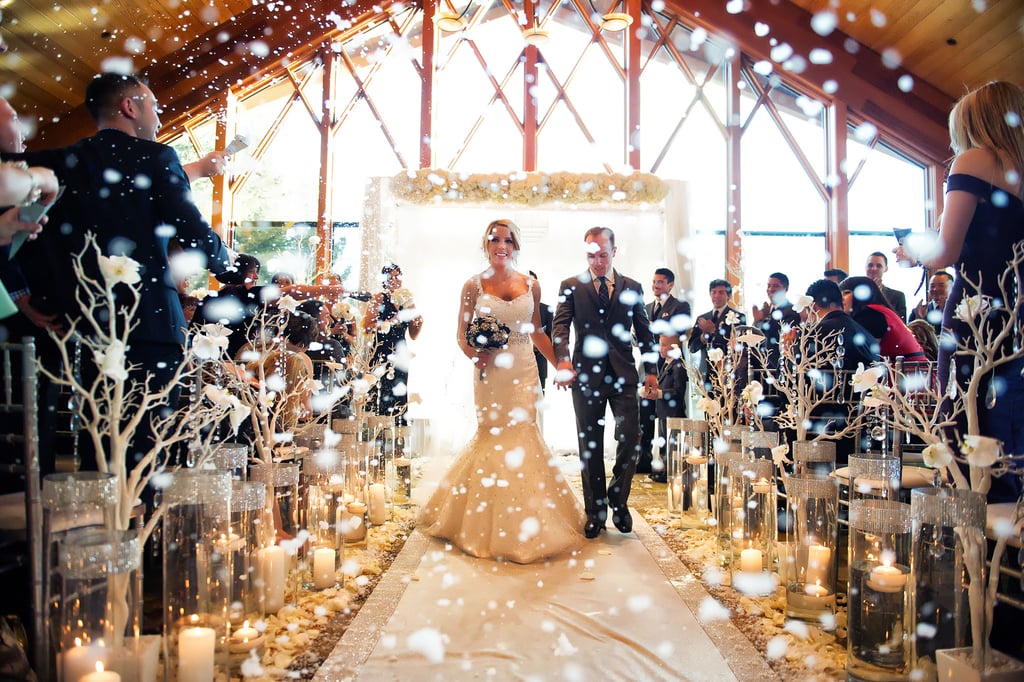 Source: Theilen Photography
Or during your first dance: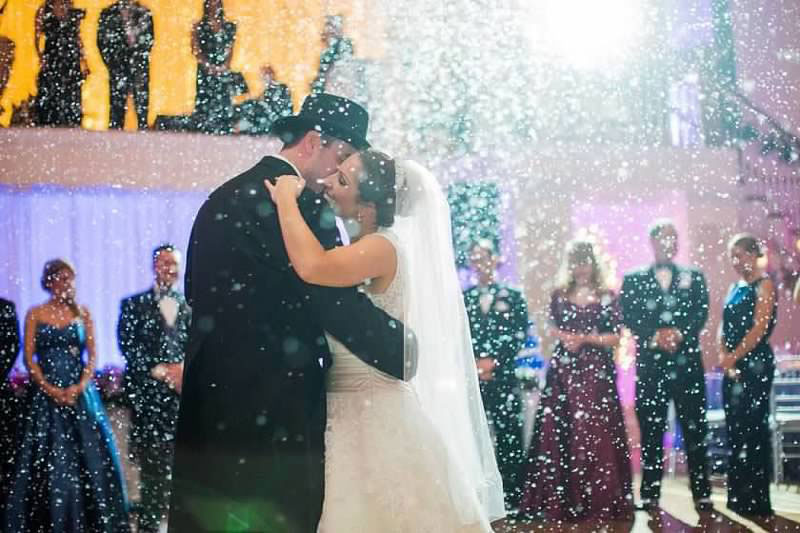 Source: Dinofa Photography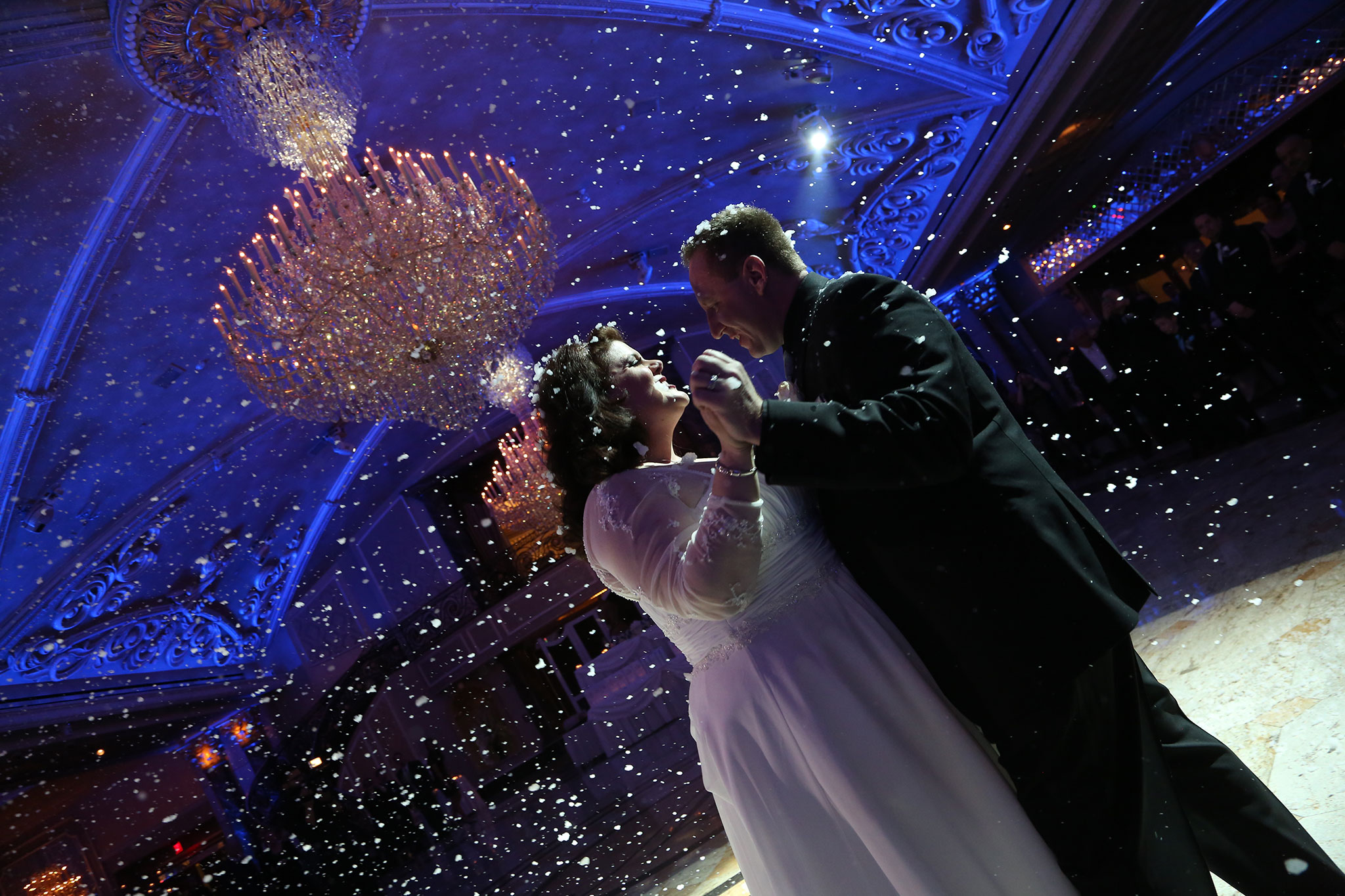 Source: John Agnello Photography & Video
It gives off such a magical effect, yet it'd look a little silly during any other time of the year.
2. Get Cozy
While summer brides are busy worrying about how to sweat-proof their makeup and how to avoid overheating in their ball gowns, you get to wrap yourself in a luxurious cape, wear a cute sweater over your dress, or skip the heels in favor of comfy boots under your dress.
Source: Stefy Hilmer Photography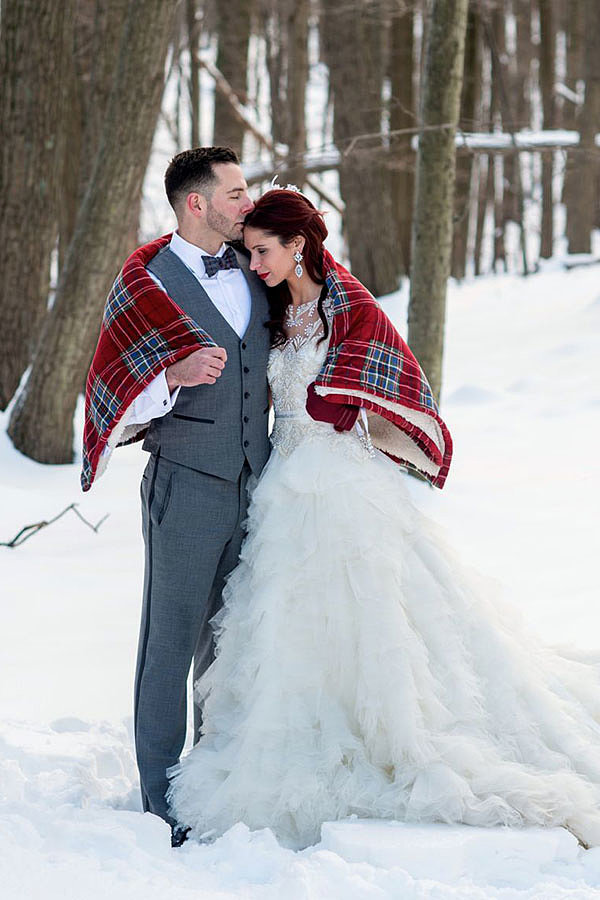 Source: Stefy Hilmer Photography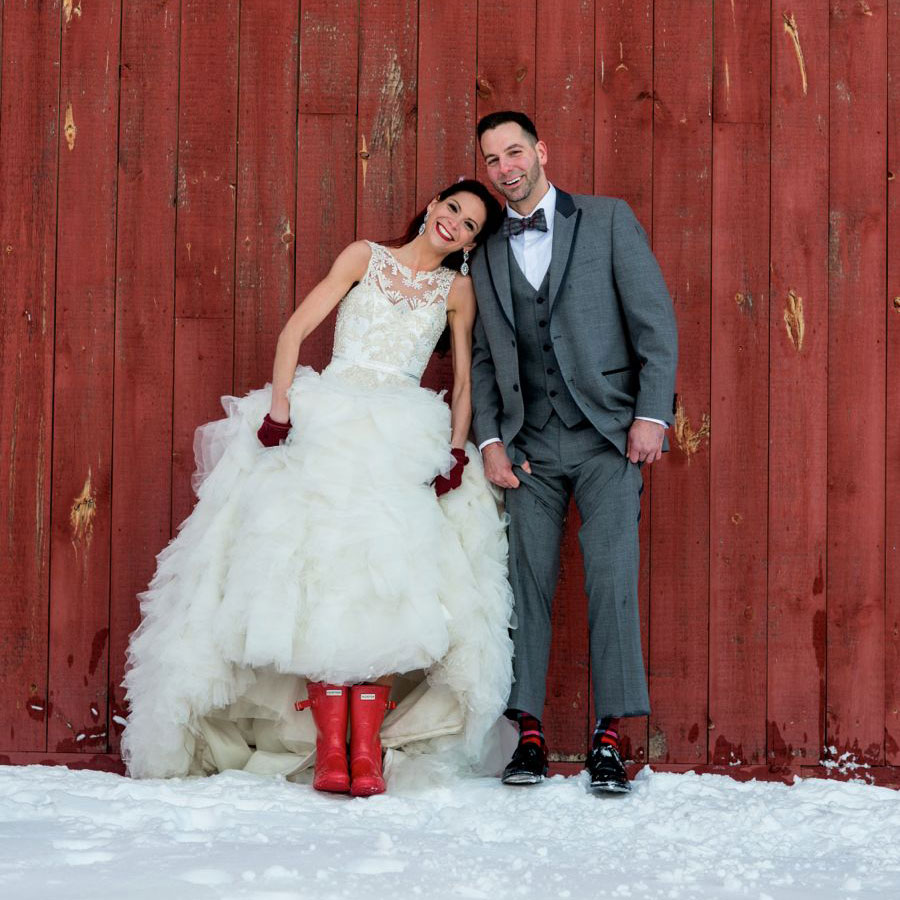 Source: Stefy Hilmer Photography
3. Heat Things Up Behind the Bar
You may want to forego the tropical frozen drinks, but the winter replacements are even better! Create a make-your-own-hot-chocolate bar, filled with all kinds of mix-ins — like candy canes, cinnamon sticks, marshmallows, and chocolate chips — and top it off with flavored alcohol that'll enhance the taste, like RumChata and Pinnacle Salted Caramel. You can also serve mulled apple cider, hot toddies, and spiked coffee drinks.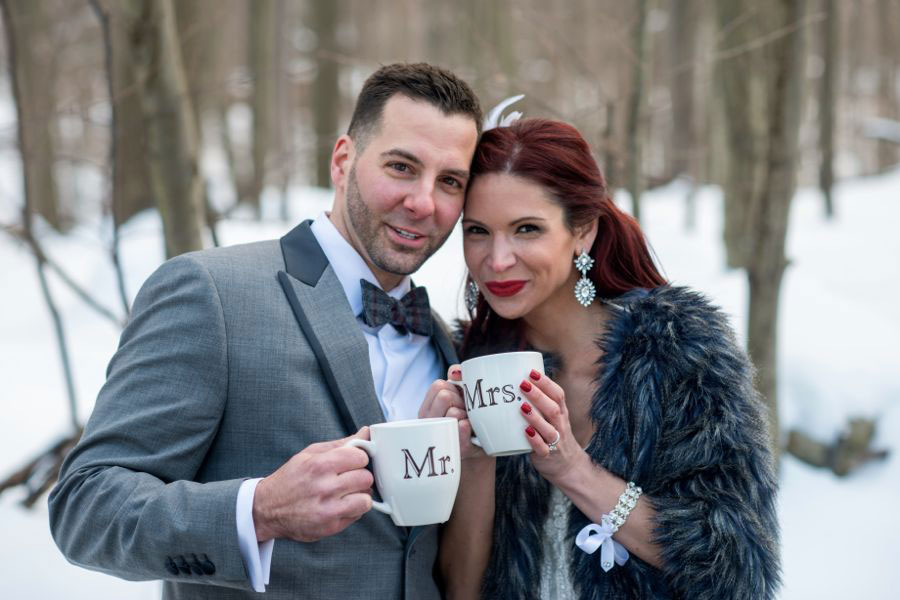 Source: Stefy Hilmer Photography
4. Expand Your Honeymoon Options
It's an unfortunate coincidence that peak wedding season (May-September) coincides with peak hurricane season, especially in the Caribbean. But the winter is the perfect time to make a tropical escape! Leave the snow and ice behind, and enjoy perfect beach weather every day on your romantic retreat.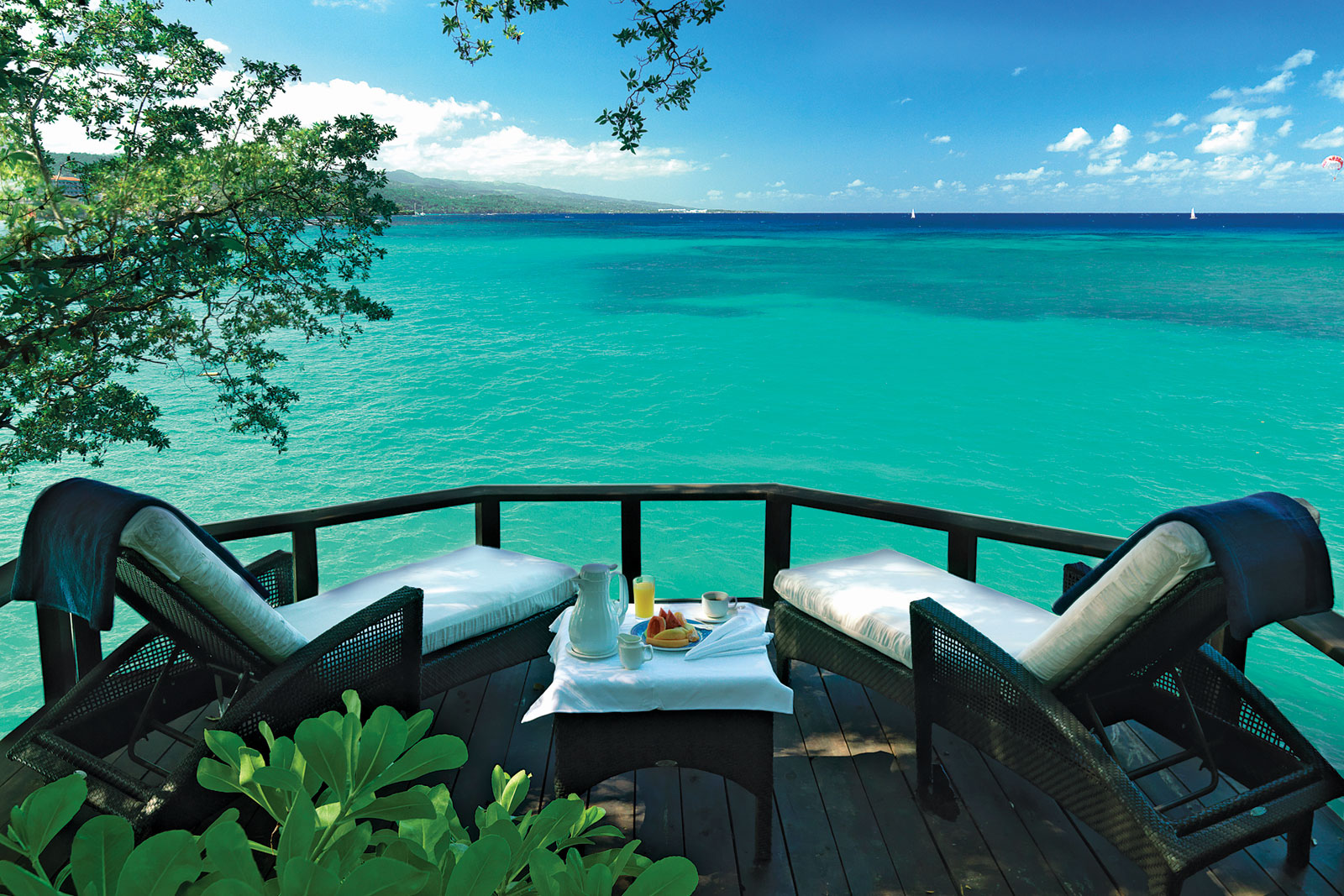 Source: Jamaica Inn
Or, take advantage of the snowy weather stateside and hit the slopes on your honeymoon.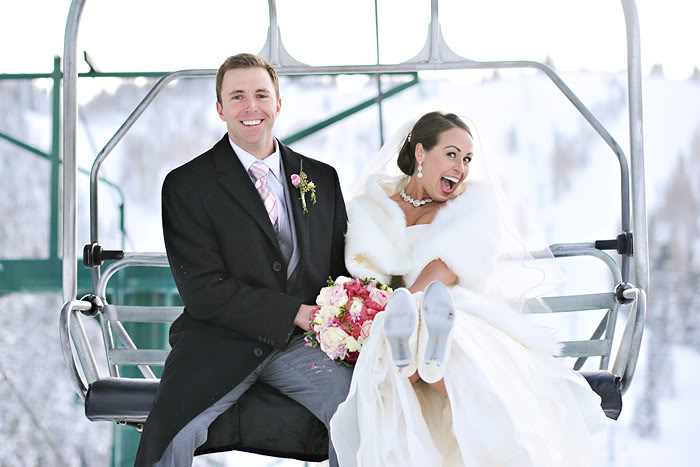 Source: Rebekah Westover Photography
5. Score Free Décor
Take advantage of the holiday season! If you plan your wedding near a big holiday — like Hanukkah, Christmas, New Year's Eve, or Valentine's Day — there's a good chance your venue will already have some decorations in place. When meeting with your venue, ask when and how they decorate for the holidays so that you only have to worry about filling in the gaps (like centerpieces).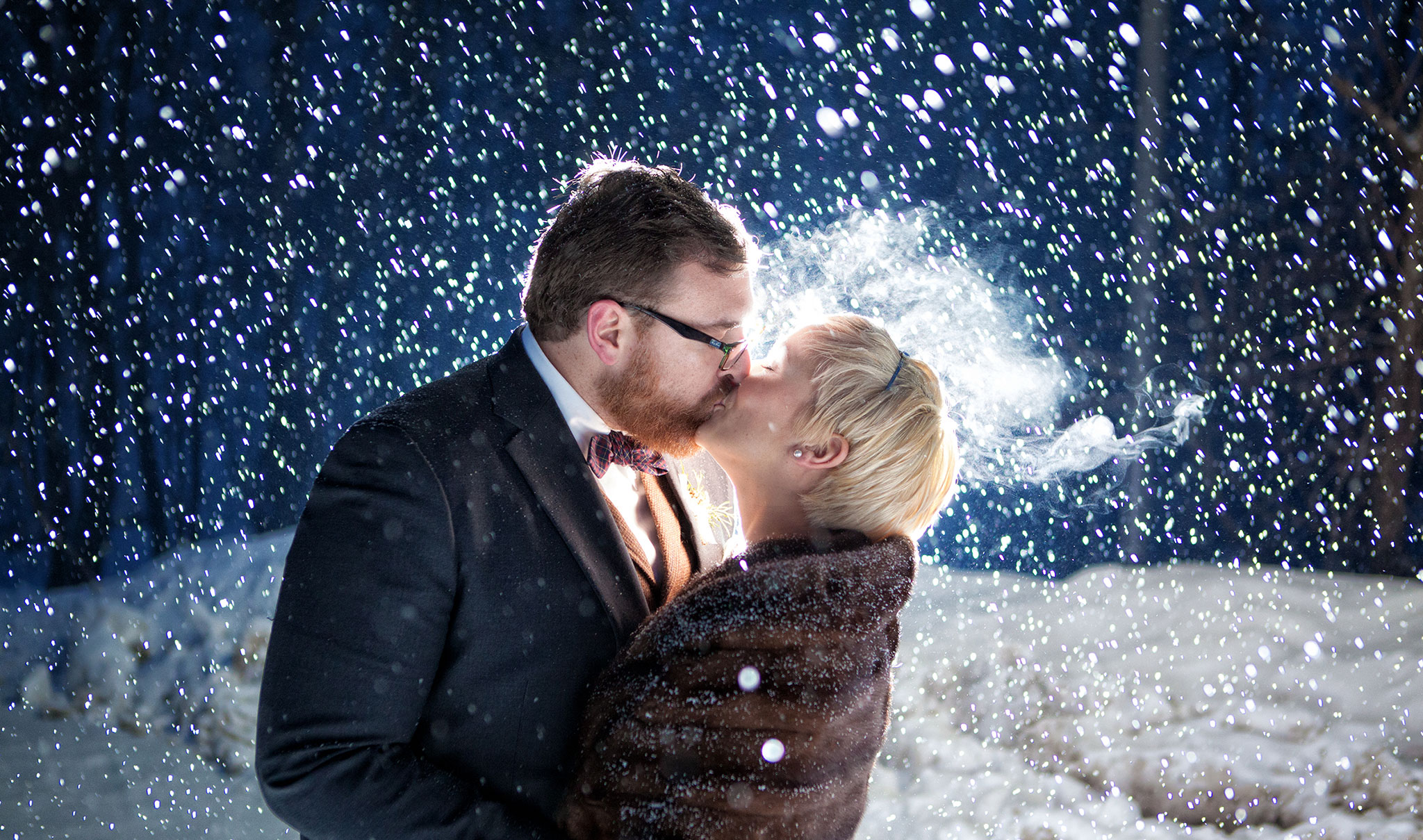 Source: Corey Garland Photography
— Kristen Klein
Check out more great stories from Bridal Guide: