Ring Bearer and Flower Girl Marry
The Unexpected Story Behind This Wedding Will Seriously Make Your Heart Swell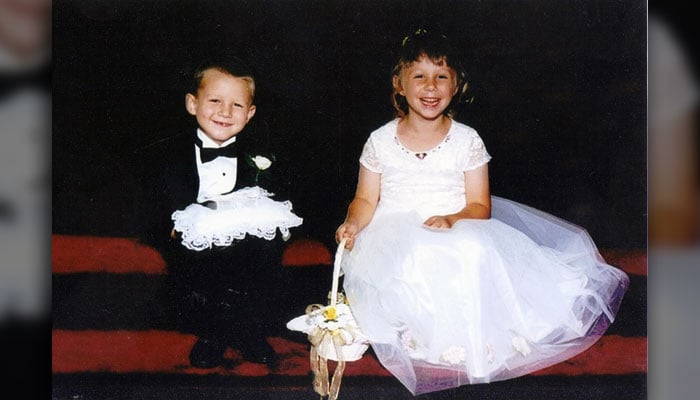 Adrian and Brooke Franklin were in a wedding together when they were kids, but they never could've expected what would happen 17 years later in the exact same church — spoiler alert: they got married!
He was the ring bearer, and she was the flower girl, and let's just say it wasn't love at first sight. Brooke had a crush on Adrian, but Adrian didn't want anything to do with her (ew, girls). "He absolutely could not stand me. He said I got on his nerves. I'd try to play with him at school and at church and he just didn't want much to do with me at all," Brooke told ABC News.
Obviously he realized that he was missing out and had a change of heart, and the two began dating in high school. Now, at 21 and 22, they're happily married and have the story of a lifetime to tell their family and friends. The sweetest part? The couple whose wedding they were in as kids came to their wedding; both were held at South Gastonia Church of God in Gastonia, NC.
Cue the awws.