How to Have Good Shower Sex
How to Actually Enjoy Shower Sex, According to Experts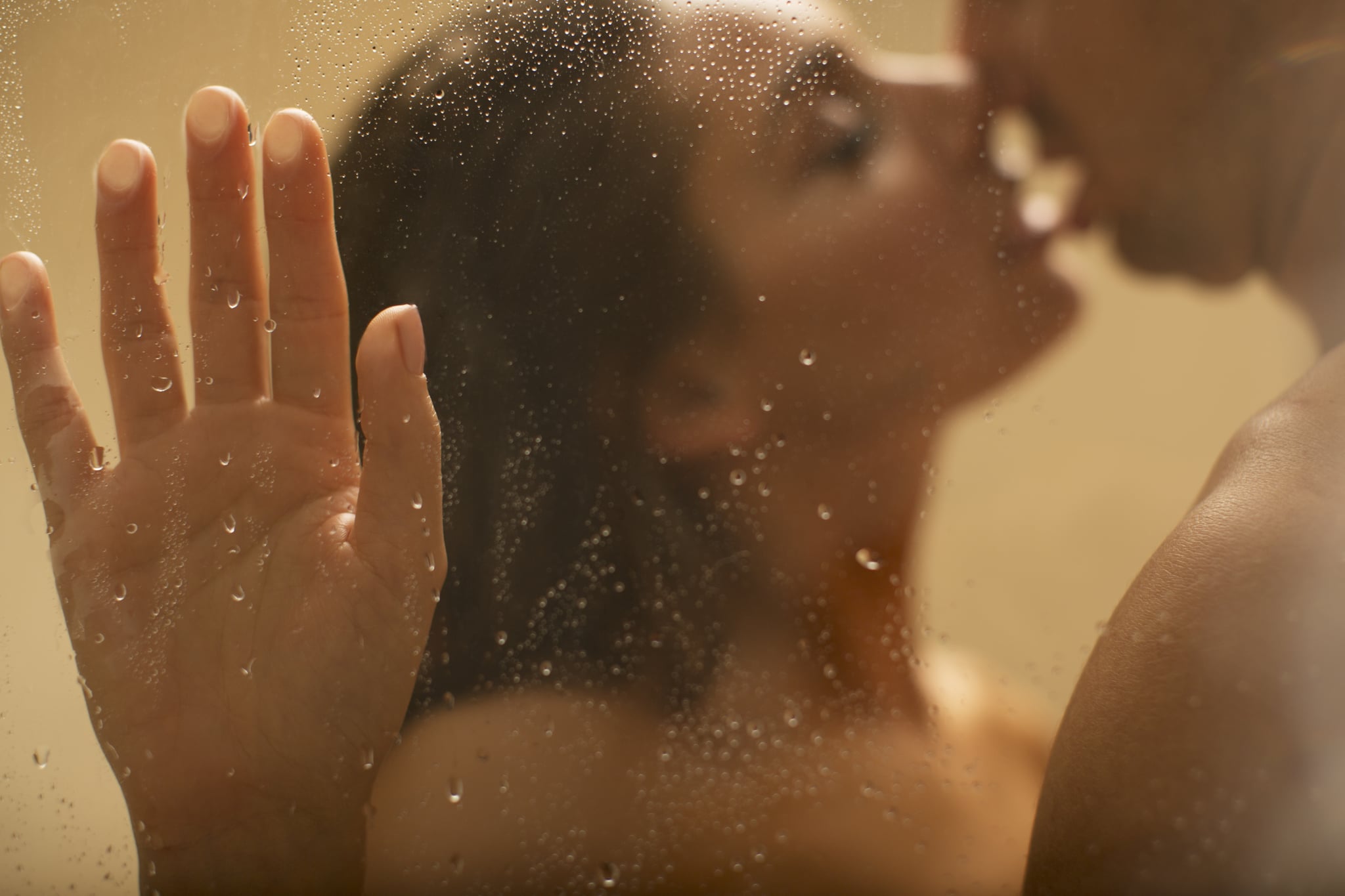 When it comes to exploring your sexual fantasies, there are so many ways to find pleasure. Whether you experiment with different masturbation techniques or dabble in some temperature play, the possibilities are pretty much endless. But if there's one experience in particular that can easily take your orgasms to the next level, it's shower sex.
Though some people may think shower sex is highly overrated, it's not just made for the sexy movies on Netflix. When done correctly, shower sex is an incredibly erotic and intimate experience that you can enjoy with a partner or by yourself. (Because yes, shower masturbation actually does hit different.)
For those interested in exploring the world of shower sex, allow us to explain how to have shower sex, the best shower sex positions, and more.
What Is Shower Sex?
Shower sex is exactly what it sounds like: having sex in the shower. But remember that "sex" can mean so much more than penetration. "Shower sex isn't just about having intercourse in a shower," says clinical psychologist Lisa Lawless, PhD, CEO of Holistic Wisdom. "It can mean any sexual activity, such as oral sex, manual stimulation, and mutual masturbation."
The best thing about shower sex is that you can vary it to your own needs. You can have shower sex as the main event, or hop in the shower before or after play for some extra quality time with your partner. Plus, when working with the steam and hot water, shower sex can become a "highly sensual experience," says Dr. Lawless.
How to Have Shower Sex
Before having any type of partnered sex, it's important to communicate your wants, limits, boundaries, and preferences with your partner. You can discuss what type of sex positions you are comfortable trying, what type of lube you'd like to use, whether condoms will be worn, etc.
For those going solo, think about what you want the masturbation session to look like before just jumping in.
Once you have an idea of what the shower sex will look like, it's time to make sure your shower is ready. The biggest question a lot of people wonder is if shower sex is safe, and, yup, it sure is — and fun. You just need to be extra careful not to slip and fall because you're in the shower, it's a wet environment, and you can get carried away during sex and lose balance.
Before you even begin, it's important to prep your shower to ensure proper footing and support for yourself. Dr. Lawless suggests investing and placing a nonslip bath mat on the floor. Another great thing to have is a shower footrest. It looks like a ledge and is dual-purpose, so you can put your foot on it to get into a more comfortable shower sex position or use it to shave your legs. You can also buy a dual-locking suction handle that attaches to the wall in your shower and gives you a firm place to hold onto. When applied to a dry wall ahead of time, this tool provides a fantastic secure base and can help prevent accidents.
While inside the shower, remember to avoid putting pressure on the door or curtain, and limit the use of soap to reduce the risk of injury and vaginal issues, says Dr. Lawless.
After your shower is prepped for fun time, decide on what lube you want to use. It may seem counterintuitive because you're in the shower, but water can wash away and reduce your natural lubrication, says Dr. Lawless. So, pick a silicone-based lube like Sliquid's ($15) to use since it won't dry out as easily as water-based lube. Just note that you can't pair sex toys made out of silicone with your silicone-based lube, or else it may break down the material of the sex toy.
To set the mood, Dr. Lawless recommends accentuating your experience with dimmed lights, candles, and waterproof sex toys. Then, choose a few sex positions that will stabilize and support you and/or your partner. (More examples of this, ahead.)
The Best Shower Sex Positions
Any positions that offer stability for both partners is advisable. Per Dr. Lawless, here are some of the best shower sex positions to try:
Standing Doggy
This variation of the doggy-style sex position is one of the safer and most common sex positions for shower sex because it offers "minimal strain on both partners," says Dr. Lawless. To get into this position, the penetrating partner stands behind the receiving partner while they are bent over. The receiving partner can hold onto the wall or shower bench for support. "This can be done vaginally or anally and experienced by any gender by penetration from a penis or dildo," says Dr. Lawless. It also offers plenty of G-spot and prostate stimulation, too.
The Standing Leg Wrap
This variation of the missionary sex position allows for lots of intimacy and face-to-face connection. "This position is when the receiving partner leans with their back against the shower wall and raises one of their legs, and wraps it around their partner's hip to allow for vaginal penetration," says Lawless. "The penetrating partner can hold the leg of the receiving partner to provide added support while making eye contact with their partner for intensified intimacy."
Bathtub Bliss
And this one is a simple oral-sex position that both you and your partner can take turns enjoying. For this position, one partner simply moves down to their knees while providing cunnilingus or a blow job to their partner. Then, they can switch. Keep in mind the receiving partner doesn't have to be standing; they can sit on a shower stool or bench, too.
For more ideas, check out our list of the best shower sex positions.
Shower Sex Tips
Even if you have a partner, don't be afraid to bring a sex toy into your shower play. Just make sure that the sex toy you choose is waterproof — Dr. Lawless says nonporous materials such as silicone, metal, and phthalate-free ABS plastic are ideal. If you want to upgrade your playtime, you can even choose a hands-free sex toy that allows you to attach it to your shower wall.
Practice safe sex. If you're wondering whether condoms can be worn underwater or in the shower, the answer is yes. According to experts at Planned Parenthood, water "won't have any effect on the condom you're using."
Adjust the water to explore temperature play sensations. Temperature play is a form of erotic exploration that uses heat and cold to stimulate and excite the senses, Carol Queen, PhD, a sexologist for sex-toy retailer Good Vibrations, previously told POPSUGAR. Explore these sensations by enjoying a warm shower followed by a quick burst of cold for the ultimate sensory experience.
Prioritize slow movements and slow thrusting. "Slower movements may be ideal as it not only avoids accidents but can make sex more tantalizing," says Lawless.
— Additional reporting by Isadora Baum
Image Source: Getty / Tom Merton