Songs For Basic Bitches
If You're a Basic B*tch, You Will Love This Playlist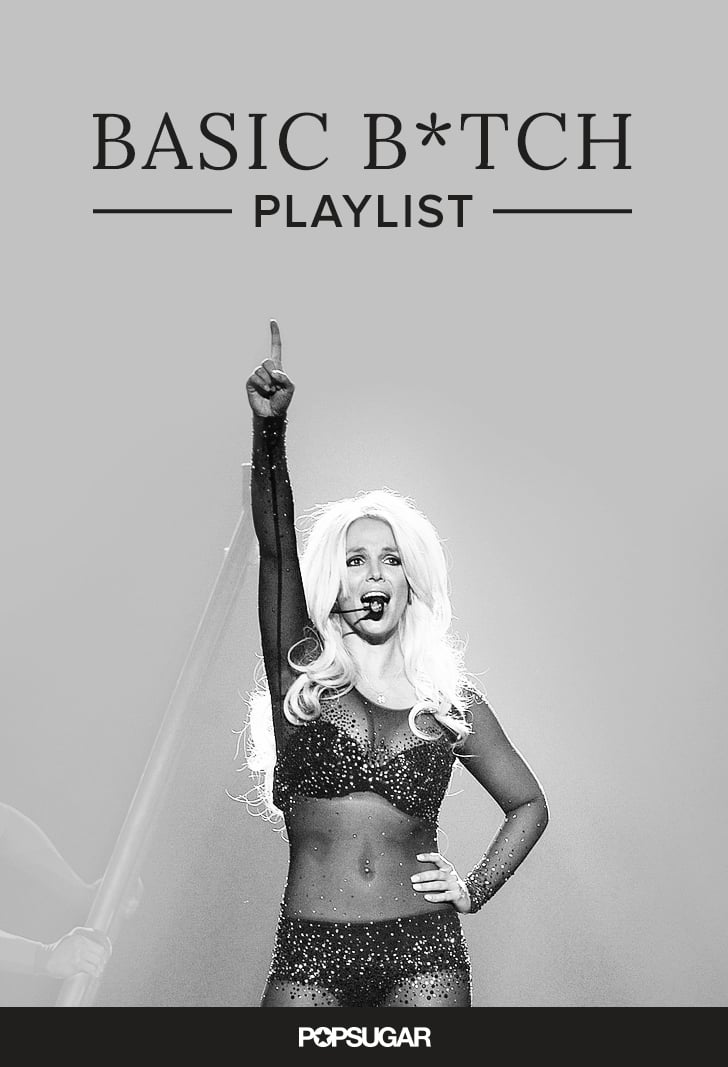 Sometimes a basic b*tch has to take a break from her busy schedule of watching rom-coms and decorating mason jars to enjoy some music. Whether she's bumping her tunes in her Volkswagen Jetta or getting geared up for a night of vodka crans with the girls, this playlist will be her everything. Send this playlist to the most basic b*tch in your life, and she will reward you with endless Starbucks.
"Right Round," Flo Rida
"Work B**ch," Britney Spears
"Drunk in Love," Beyoncé, Jay Z
"Move," Little Mix
"BO$$," Fifth Harmony
"Tik Tok," Kesha
"Partition," Beyoncé
"Forever," Chris Brown
"Genie in a Bottle," Christina Aguilera
"Beauty and a Beat," Justin Bieber, Nicki Minaj
"Toxic," Britney Spears
"Too Little Too Late," JoJo
"Just the Way You Are," Bruno Mars
"We Belong Together," Mariah Carey
"Unwritten," Natasha Bedingfield
"Confident," Justin Bieber, Chance the Rapper
"Don't Cha," The Pussycat Dolls
"Firework," Katy Perry
"Bubbly," Colbie Caillat
"Die Young," Kesha
"I Want It That Way," The Backstreet Boys
"Crazy in Love," Beyoncé, Jay Z
"Yeah 3x," Chris Brown
"Timber," Pitbull, Kesha
"Promiscuous," Nelly Furtado, Timbaland
"Bleeding Love," Leona Lewis
"We Found Love," Rihanna, Calvin Harris
"Chandelier," Sia
"All About That Bass," Meghan Trainor
"Problem," Ariana Grande, Iggy Azalea
"Jesus, Take the Wheel," Carrie Underwood
"Anaconda," Nicki Minaj
"Jealous," Nick Jonas
"Fancy," Iggy Azalea, Charli XCX
"Thrift Shop," Macklemore and Ryan Lewis, featuring Wanz
"Hollaback Girl," Gwen Stefani
"She Looks So Perfect," 5 Seconds of Summer
"Fergalicious," Fergie, Will.i.am
"Dance Again," Jennifer Lopez, Pitbull
"Mirrors," Justin Timberlake
To listen to the playlist below, download the free Spotify software or app.