Things to Do the Week You Get Engaged
The Only 3 Things to Do the Week You Get Engaged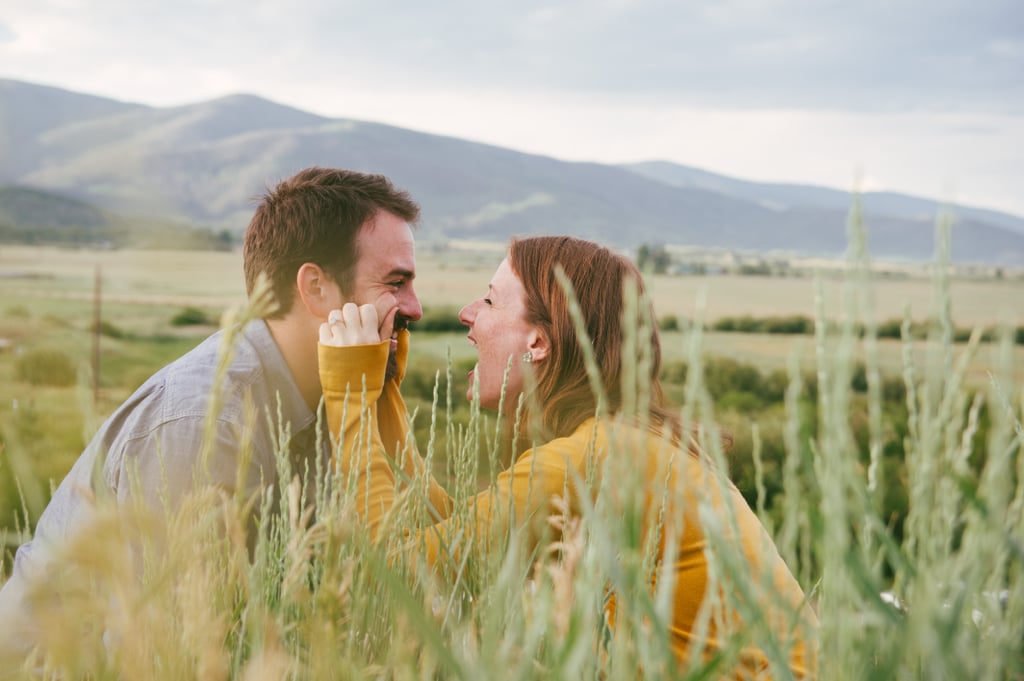 The question "Will you marry me?" has officially been asked. But as your smile stretches so wide on your beaming cheeks that the people around you are starting to wonder if your face will become stuck like that forever, you're starting to feel a wave of premature anxiety and wrinkle-causing stress as you ask a question of your very own: What the heck am I supposed to next?
You can picture your wedding day clearly. You might even be able to see the kind of dress you're wearing, the centerpieces standing up tall on the tables, and the song the DJ is playing as you and the love of your life are slow dancing together for the first time as a married couple. But picturing the in between? The meetings with vendors, the contracts, and the little things you're certain you'll forget to do? You probably don't know where to start! And because of that, you're immediately entering full panic mode a couple of minutes after that new diamond ring of yours has settled down on your finger.
Push the panic to the side with these three things and these things only that you should take care of the first week you're engaged.
1. Bye-Bye, Cell Phone
I know this sounds crazy. You've been waiting for this engagement moment for so long and now you're eager to share with the world how #HePoppedtheQuestion or how perfectly that two-karat diamond ring shines on your finger. But wait a little while before sending out that mass text to your sorority sisters or work gal pals and refrain from posting a picture that will get record-high "likes" on Facebook and Instagram. Once you do all of that, people will overwhelm you with messages, questions, and wedding requests of their own, and before you know it, you'll be popping Advil trying to tame an unruly headache. Go ahead and do that after you've spent some time enjoying this amazing moment with the immediate people in your life that you truly love the most.
2. Show Me the Money
While money talk so soon may seem awkward, it's the very first conversation that you and your fiancé should have together. If not, three weeks or three months after getting engaged, you'll find your savings account looking very thin and sad as you use every last penny to pay for things you never planned on buying. Weddings can get expensive, so set a max budget right up front and pinkie promise each other you won't go a dime over. Start now, or find yourself searching for quarters in your couch a month before the wedding.
3. Slow It Down
This isn't and shouldn't feel like a race. You don't need to have everything planned out by week two of being engaged. It is perfectly OK and admirable if after the first month you don't have a date set or even a venue picked out. Take your time, fall down the Pinterest rabbit hole for a little while, and flip through wedding magazines until you get paper cuts. Don't rush to make all your decisions at once. Make them only when you're sure this is what you want — not what everyone around you tells you that you should want. Plan the wedding of your wildest dreams.
PS Remember to enjoy this time. Before you know it, you'll be deep in decisions over whether to have roses or peonies and what color polyester you want your bridesmaids to wear.