Tigers of Tinder
Bye-Bye, Tigers of Tinder?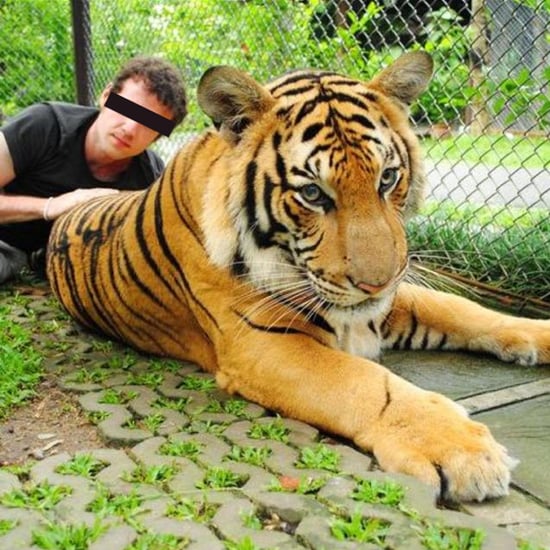 The tiger-photo trend on Tinder may be a thing of the past, as there's a new law in New York banning selfies with tigers. As we contemplate how this peculiar tiger-posing behavior on the dating app began in the first place — is this code for something? — let's look back at some of our favorite tigers of Tinder.
Carla gets in touch with her spirit animal.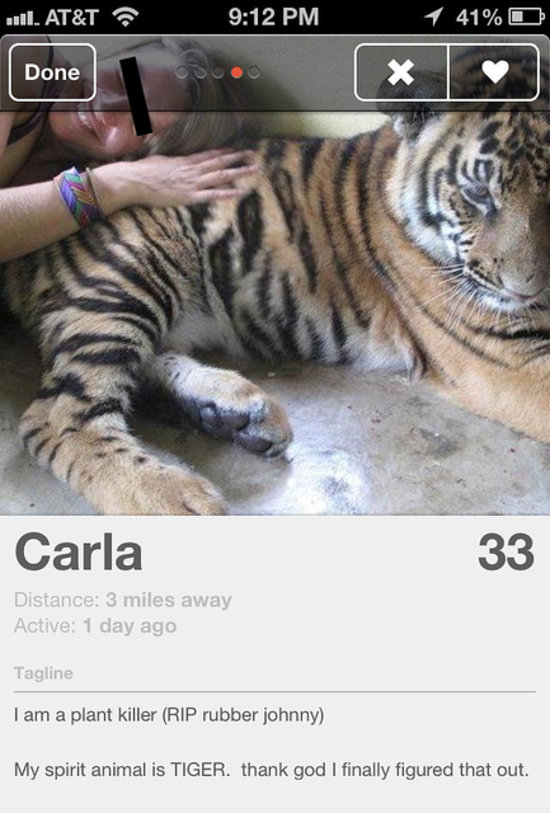 Sean proves there's a right way to do the tiger pic.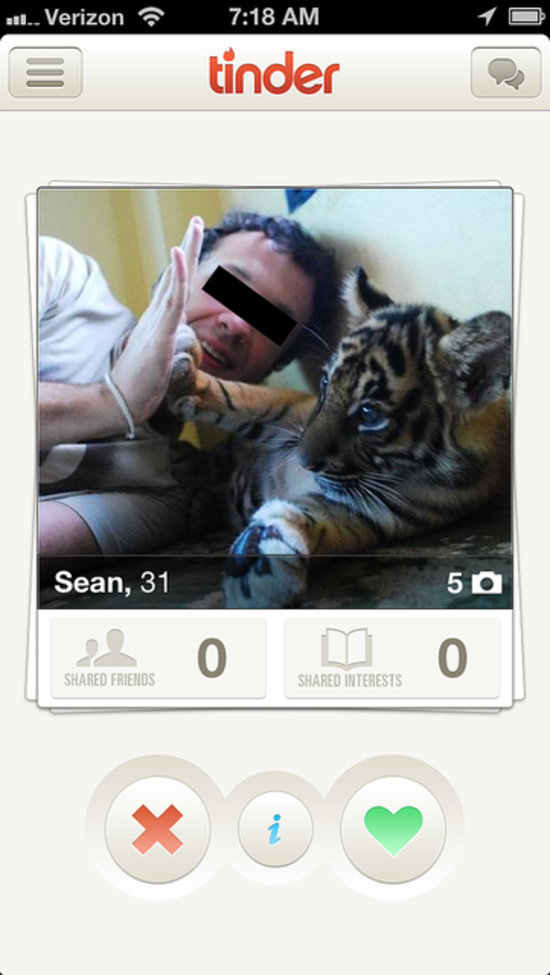 Michelle dominates the tiger beat.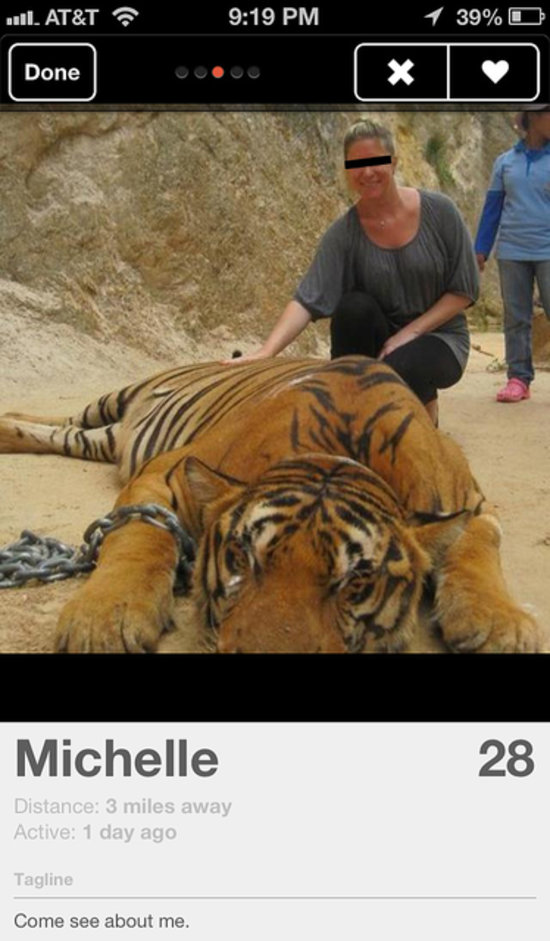 Dan sleeps around . . . with tigers.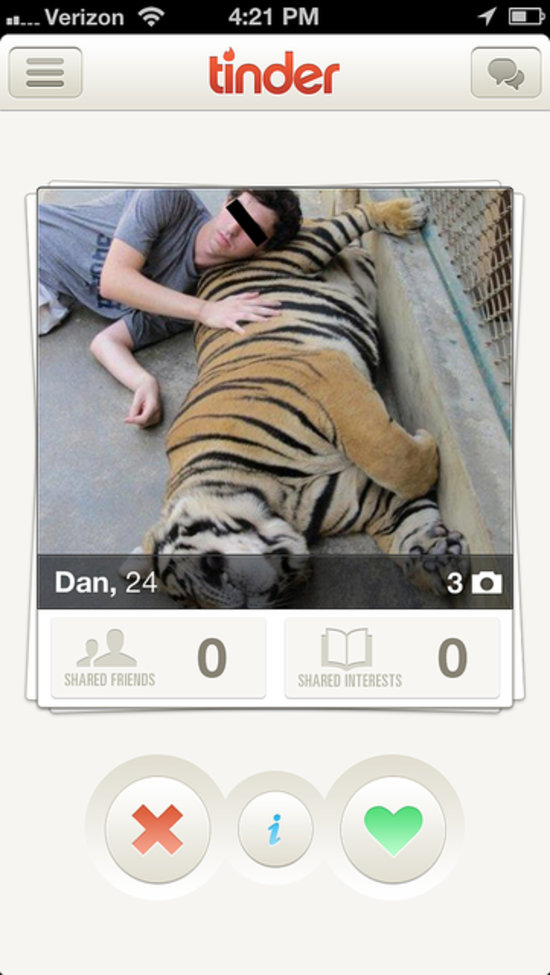 I appreciate Greg's ferocious facial expression.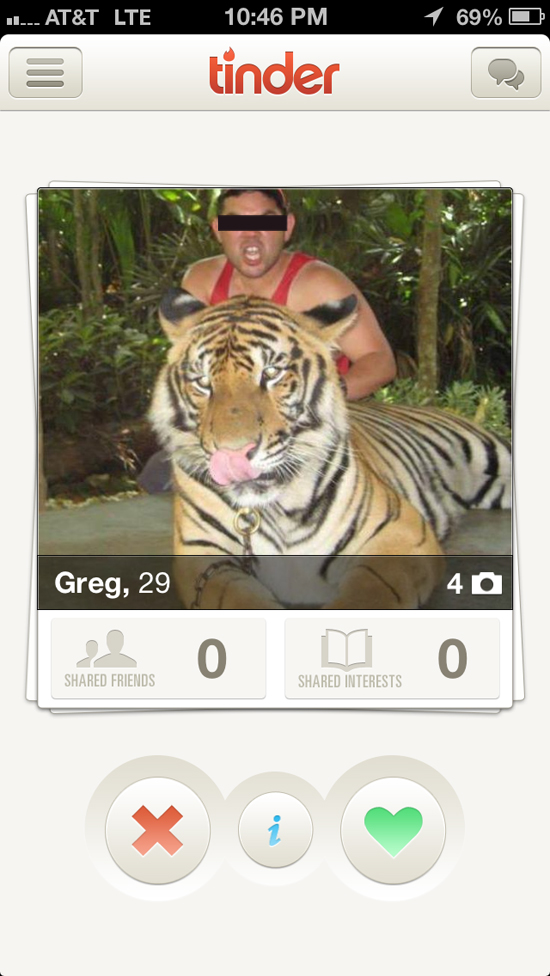 At least Cole is showing off his snuggle skills.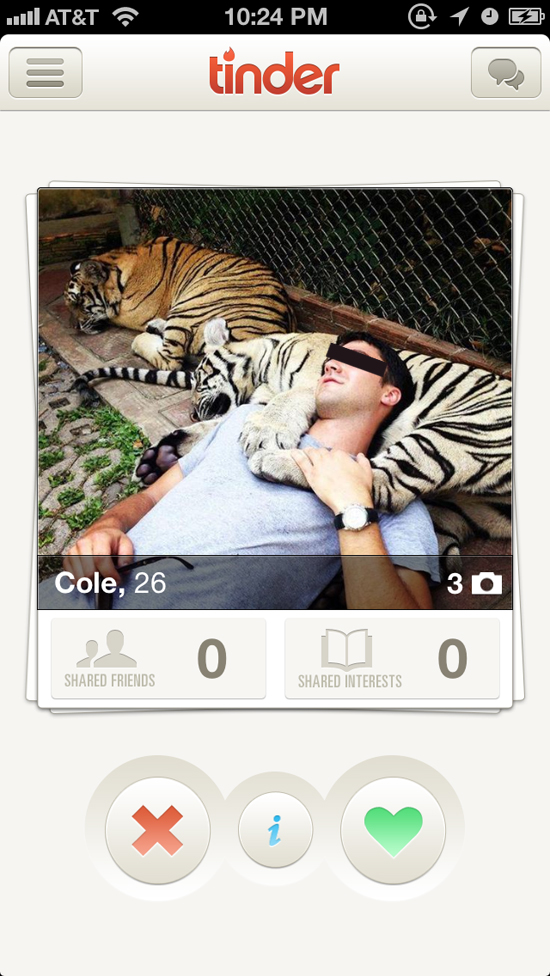 Alright, the cubs are cute.
Jacob takes a Lion King stance.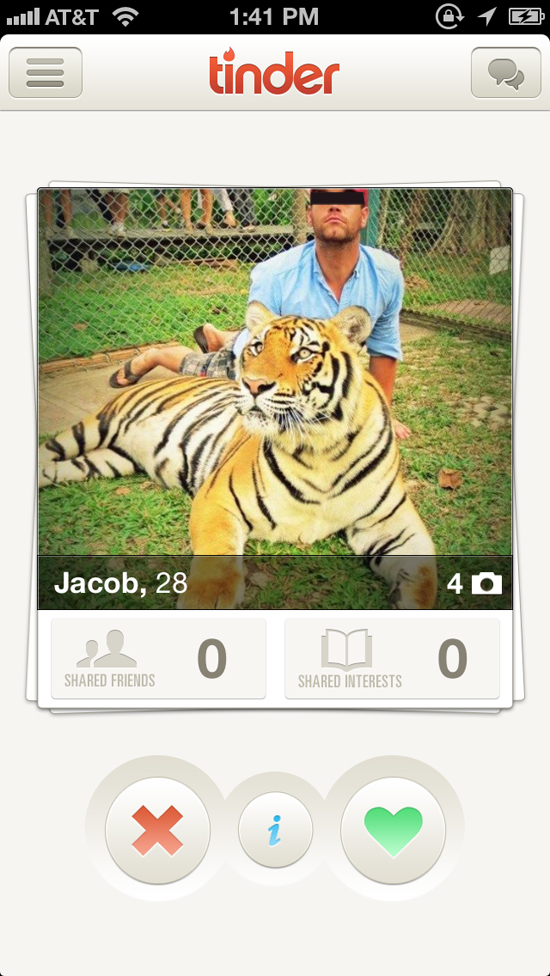 Alex looks a bit nervous.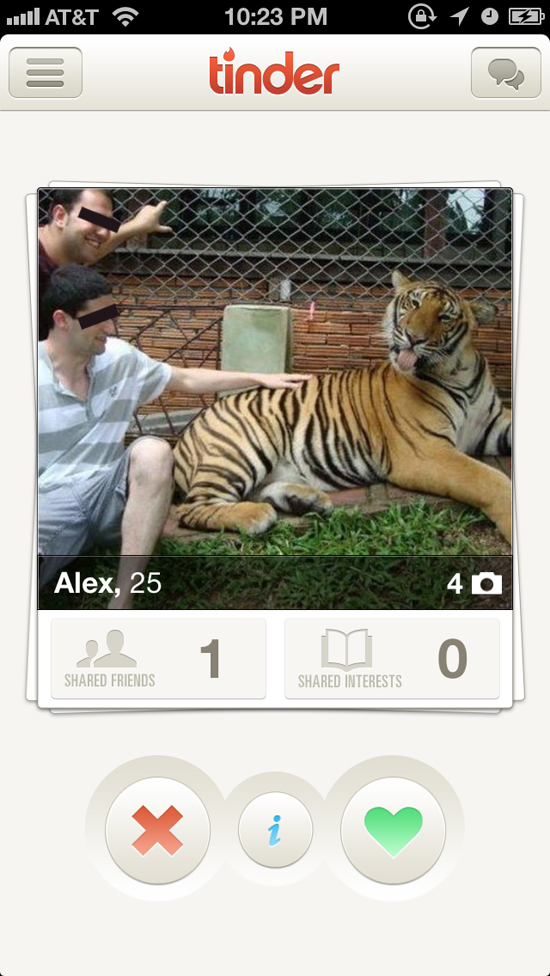 That tiger's not having it, Babak.