Tinder Web Series Local Attraction
Hilariously Bad Tinder Date Videos to Become Web Series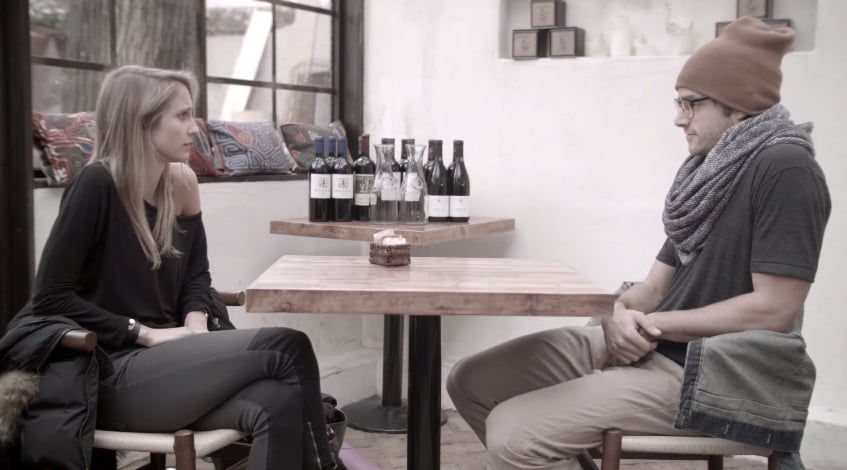 0
Hilariously Bad Tinder Date Videos to Become Web Series
We're happy to present this article from one of our favorite sites, The Date Report. Have you been on any hilariously bad (or just bad) Tinder dates? You'll appreciate this new web series.
What began as one very bad Tinder date is about to become a full web series of bad Tinder dates — Connor Hines's cautionary Tinder tale, "Local Attraction," has raised more than enough money on Kickstarter to fund the project. Because as everyone who has ever online dated (or dated, period) knows, a single video cannot possibly cover all of the ways a date can go wrong.
Still, Hines tells Betabeat, he never expected Local Attraction to take off the way it has. Originally, project was a way for him boost his acting portfolio, something he could use to show he was capable of playing diverse characters — a douchey Wall Street banker in the first episode, a very serious aspiring actor (actually, he prefers, "performance artist," but whatever) in the second (scroll down to watch).
Now that the series has taken off, though, Hines says he'll be expanding the scope of the series: in future episodes, he's also be exploring the many ways that women can also be terrible on first dates (being terrible: the great equalizer). They're set start filming the third installment at the end of the month. In the meantime, tide yourself over with the first two. As the saying goes, all good Tinder dates are alike; each horrific Tinder date is horrific in its own way.
Source: YouTube user phines19