Tips on Flying With Sex Toys
Your Guide to Traveling With Sex Toys (Don't Worry, Yours Won't Be the First TSA's Seen)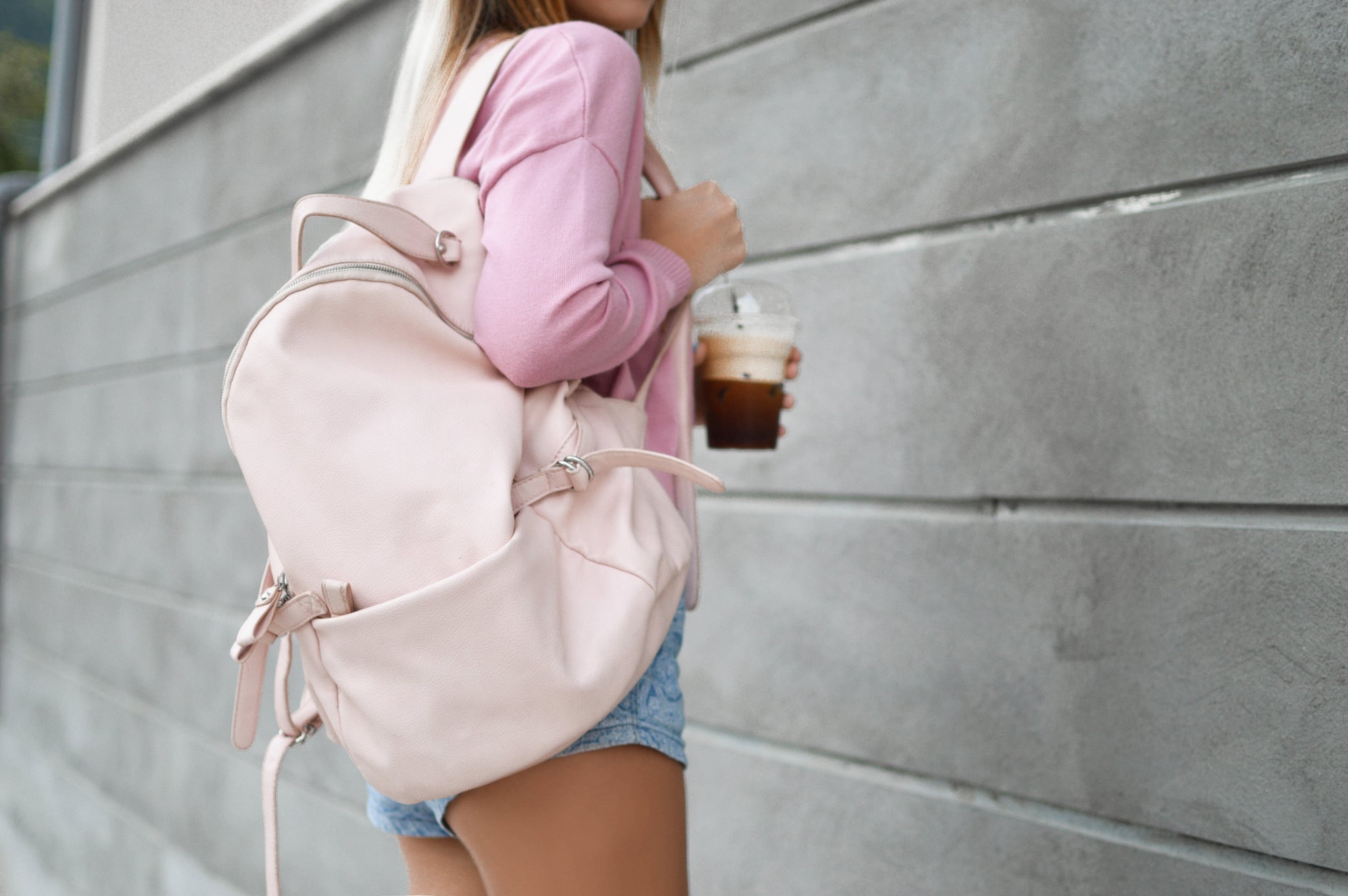 Going through airport security can be nerve-racking even when you have absolutely nothing to hide. Add a dildo and your nerves are probably sky-rocketing. If your worst nightmare is TSA flagging your bag for a questionable buzzing item, know that there's nothing to be ashamed of.
According to Womanizer's survey, women are becoming more adventurous when it comes to traveling and sex. Sixty-seven percent of participants said they're most likely to bring sexy lingerie on vacation, while 47 percent travel with lube. Thirty-six percent also confessed that their sex toy is a must have when traveling — so you're definitely not alone.
I spoke with Jacq Jones, sex educator and owner of sex toy shop Sugar, for tips on flying with intimate devices, and she provided her best practices below.
How do you suggest getting through airport security without any issues?
"First, remember that taking sex toys when you're traveling is not only perfectly legal, it's common sense. If you're taking your toothbrush, why not your vibrator? You just need to follow some common sense. If you're taking lube, put it in your liquids bag and don't worry about it. If your toys have batteries, take them out before you pack your bag (and put them in a separate ziplock bag). If your toy is rechargeable, check the manual. A number of rechargeable toys have a travel lock (a pattern of pressing the on/off buttons so that it doesn't turn on until you press the buttons the same way). Use the travel lock. You don't want that bag to vibrate. And don't forget your toy charger!
"If your bag gets searched at TSA (I've had my bag searched for random reasons — the best was when I was taking some powder detergent with me to do laundry. I'm pretty sure they thought it was cocaine), you have a right to ask for a private area. If you think you'll die of embarrassment, go ahead and ask. Otherwise, just smile pretty. Your sex toys won't be the first ones they've seen."
Which specific toys are ideal for travel?
"The Crave Duet ($149) is absolutely my favorite travel toy. It is small and discreet, comes with its own travel bag, has a travel lock, and its charger is built in — just plug it into any USB charger!"
Are there any toys you'd completely avoid bringing along?
"Look at your toy. Could it be used as a weapon or a restraint? If so, don't bring it. Heavy metal dildos, wrist restraints, floggers — leave those fun things at home and get creative on the other end!"
What's the most important thing to keep in mind when flying with sex toys?
"That there is nothing shameful about having sex toys, using sex toys, or taking them with you. The TSA is going to x-ray your bag, and if they see a big old dildo in there, it's just fine."
Do you suggest checking in or bringing in your carry-on?
"Anything I value, I put in my carry-on. If you value your toys or would be sad to lose them, carry 'em on."
Any other tips for traveling with sex toys?
"Have fun! And don't forget the lube!"