Tips For Writing Your Own Vows
A Simple Guide to Writing Your Own Wedding Vows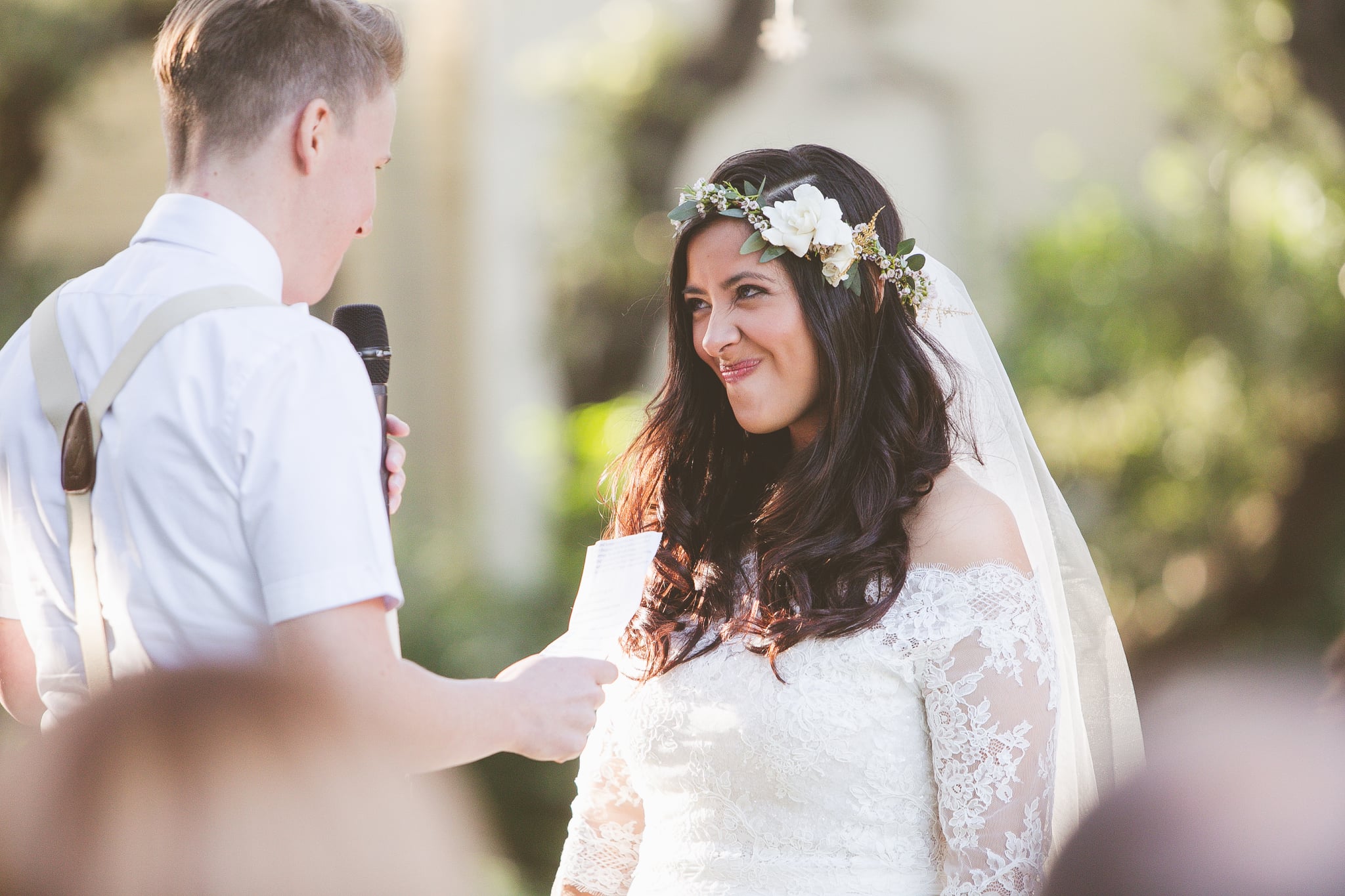 Choosing to write your own wedding vows can make for a special, personalized ceremony — but it can also mean late nights spent agonizing over each and every line. Your wedding vows are some of the most meaningful words you'll ever say, so it's important to take your time and consider all the possibilities. To make things a bit easier for you, we've come up with a few simple, helpful ideas that will streamline the process.
Set Guidelines:
Decide early on whether you'd prefer to write your vows together or individually. Another option? You can write an opening or closing line together, then personalize the rest of the vows separately.
If you plan to write them individually, agree on a proper length. Depending on the length of your ceremony, you should aim to speak for around 30 seconds to one minute each.
Consider the reading options. Are you good at memorization? Are you worried that your nerves will get the best of you? Ask yourselves if you'd like to memorize your vows or repeat them after your officiant.
Plan Ahead:
To stay sane, don't wait until the last minute. Several months before the big day, start a brainstorm list on your phone or in a notebook so that you can jot down ideas as they come to you.
Be on the lookout for phrases, quotes, or special moments you may want to include. Check out sample vows online to get an idea of which style and content appeals most to you. A poem? A list? A few simple sentences?
Gather Inspiration:
Step back and consider your relationship: its past, the present, and what you hope for the future. Jot down some special memories and funny anecdotes, then list the qualities you love most in your fiancé.
To get in the writing zone, reread your favorite quotes, poems, or even novels. Don't be afraid to deviate from the norm, either. Personal vows can be as traditional or as unconventional as you'd like, so get creative and let yourself think outside the box.
Edit, Edit, Edit:
Remember that you're writing wedding vows — a promise, not a flowery speech — so you should get to the heart of what you want to say. Be thoughtful and concise, and do your best to make every word count.
Worried about the length? Look to traditional vows as a guideline, then read your own vows aloud to see where you may be able to cut.
Did you write your own wedding vows? Share any tips in the comments below!