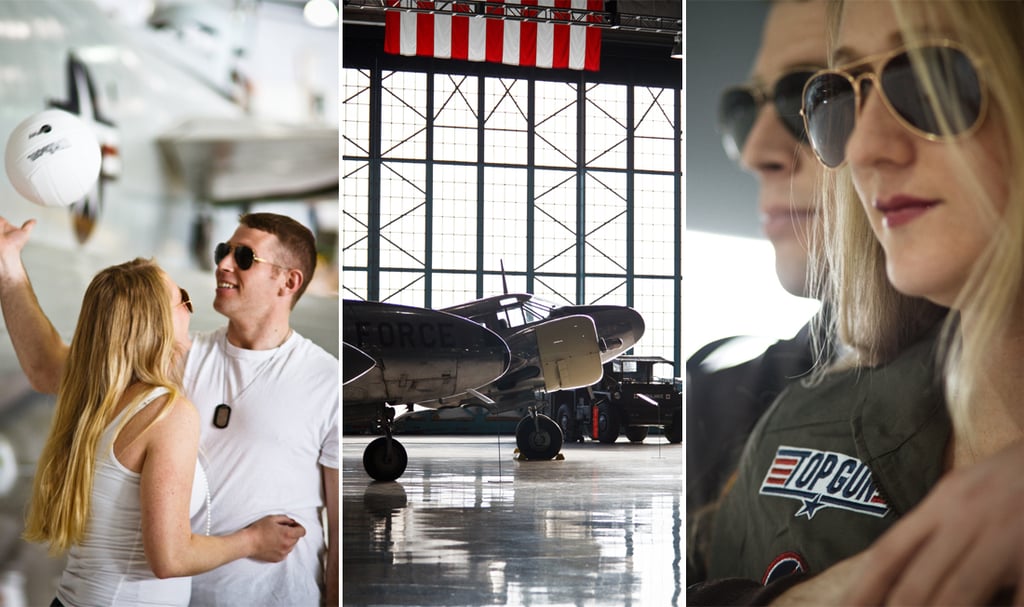 0
Taylor and Kevin's Top Gun-Themed Engagement
Attention Top Gun fans: this engagement shoot might take your breath away. Liz Hergert of Liz & Nate Photography shot Taylor and Kevin's engagement photos at Wings Over the Rockies Air and Space Museum in Denver, and it was the ideal location for a shoot inspired by the classic '80s movie. Liz tells us more about the day:
"'Life is not measured by the breaths we take but by the moments that take our breath away.' Yes, that is a reference to the movie Top Gun as well as this awesome couple. Taylor's family is very heavily involved in aviation — she is even named after a brand of airplanes. Kevin is training in flight school right now, and the two share a love for the movie. We were able to do the photo shoot in the Wings Over the Rockies Air and Space Museum, and it is easily one of the most amazing places I've had the chance to photograph. Words can't do this photo shoot justice. Taylor and Kevin were wonderful and had some great ideas and props based on the movie."
See the engagement photos now!
Photos by Liz & Nate Photography