Source: POPSUGAR Photography / Ashley Batz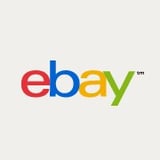 Stumped on how to celebrate your relationship this Valentine's Day? We partnered with eBay to create three fun activities.
Feb. 14 is a good opportunity to show the one you're with how much you care. With that said, it's also a good opportunity to think outside the box and get them something that's really unique to their taste. So whether you're dating an adventure seeker who loves to be outside in the fresh air, a foodie who's happiest in the kitchen, or someone who enjoys dressing up and taking photographs of the inspiring world around them, there's a complete experience — and gifting opportunity — for all of them this Valentine's Day.
Locations: courtesy of The Park Central hotel and AQ restaurant