Walk of Shame Kit
The Walk of Shame Kit: Offensive or Funny?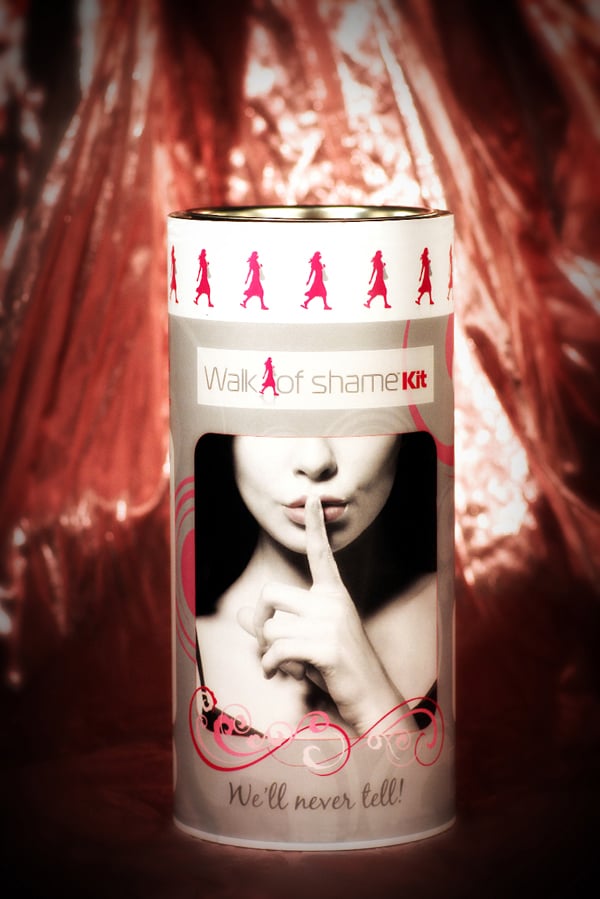 Look, we've all at one point or another joked about the "walk of shame," whether we've been there or know a friend who has. (ICYMI: walk of shame refers to leaving someone's house in the morning wearing the same clothes from the night before.) But now there's actually a company that makes a Walk of Shame Kit for $35. True story.
Let's see what's inside, shall we? A dress, flip-flops ("because you can't run away fast enough in the heels from last night"), a backpack ("to make a quick getaway with all your belongings"), sunglasses, a prepasted toothbrush ("you may not remember where your mouth has been"), wipes, and a call or don't-call note card to leave behind ("in case he doesn't remember your name and number, unless you don't want him to").
Wait, there's more. You also get a breast cancer awareness bracelet, because a portion of the proceeds go toward a breast cancer foundation.
At first this kit might seem like a convenient product . . . smart, even. But if we dig a little deeper, the whole idea is definitely questionable. First off, what's so embarrassing about unplanned hookups anyway? It's also pretty silly, because who would, in all seriousness, pack one of these before heading out to the club?
Oh, and get this: one of its selling points targets men. "And for you guys, aren't you tired of her taking your favorite t-shirt the morning after to walk home in? Your problem is now solved. Keep a Walk of Shame Kit in your house, and you don't have to worry about calling her to get your favorite tee back again." Ick.
Let us know: What do you think? Is the kit offensive or all in good fun?
Source: Walk of Shame Kit