Wallbanger Book Excerpts
Are You Ready For Some Good, Not-So-Clean Fun?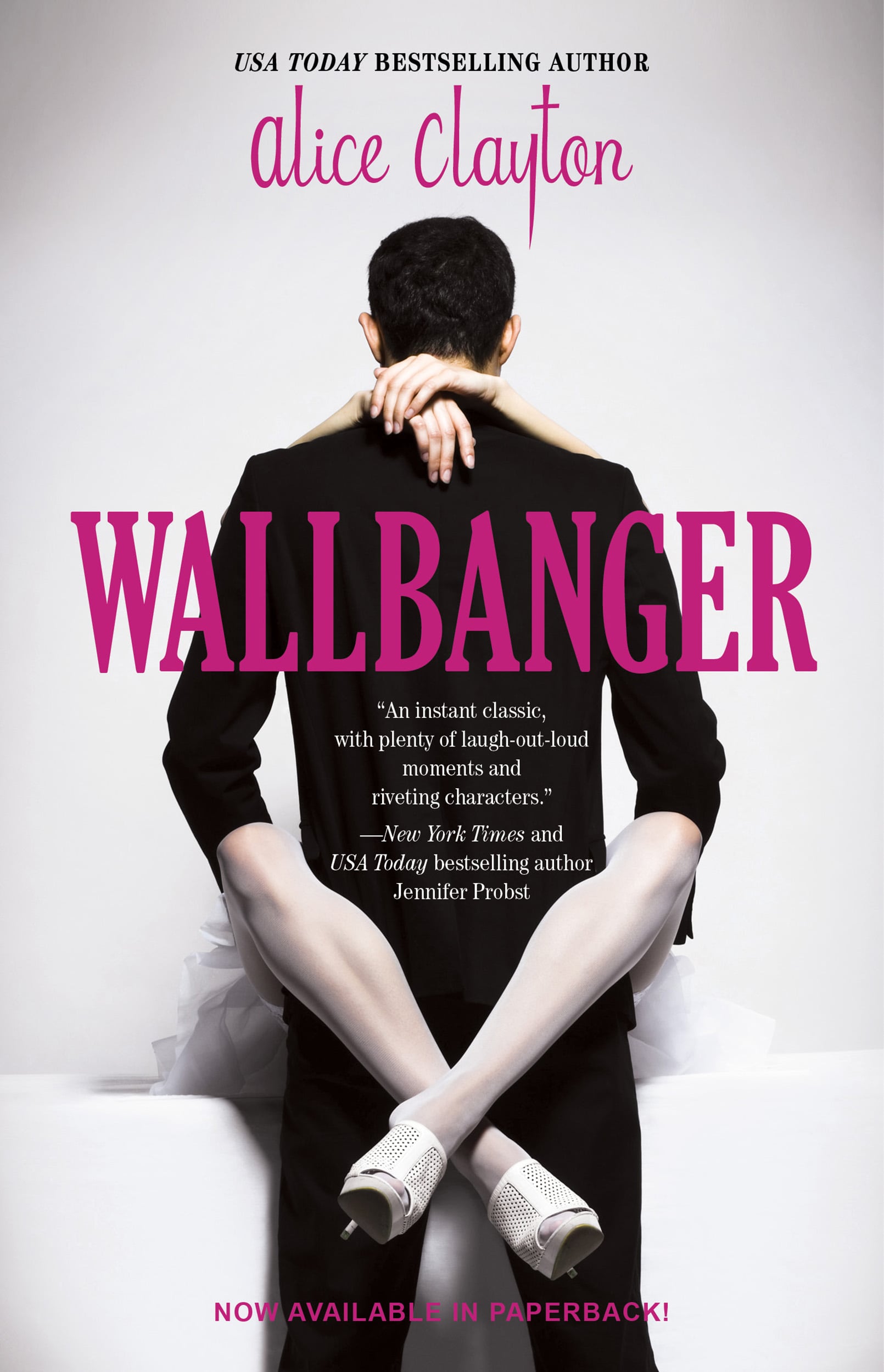 Alice Clayton's saucy read Wallbanger is a feminist romance novel about a woman whose sex life doesn't compare to her neighbor's loud escapades . . . until she meets him herself. We're sharing two sexy excerpts from the book — a tame one and a dirty one — depending on how racy you want to go! Keep in mind: if you wouldn't want your co-workers spying you reading Fifty Shades of Grey, both excerpts should be considered NSFW. Here's a little bit about the book:
"In a delicious mix of silly and steamy, USA TODAY bestselling author Alice Clayton dishes out a hot and hilarious tale of exasperation at first sight . . ."
Read the excerpts below, and for more information on the hot series, visit XOXO After Dark.
PG-13 Excerpt:
He left his arm up higher on the pillow, and I knew if I rolled just a little I could slide right on into the nook. He looked at me, raising his eyebrows ever so slightly. Was he thinking what I was thinking?
Did he want to nook me?
Did I want to nook him?
Oh, the hell with it. . . .
"I'm coming into the nook," I announced, and went full snuggle: head nestled in, left arm over chest, right arm tucked under his pillow. Legs I kept to myself — I wasn't a total fool.
"Well, hello there," he said, sounding surprised. Then he curled himself around me immediately. I sighed again, wrapped in boy and voodoo.
"What brought this on, friend?" he whispered into my hair, and I shivered.
"Delayed reaction to Linda Blair. I need some nook time. Friends can nook, can't they?"
"Sure, but are we friends who can nook?" he asked, tracing circles on my back. Him and his demon finger circles. . . .
"I can handle it. You?" I held my breath.
"I can handle just about anything, but . . ." he started, and then stopped.
"What? What were you going to say?" I asked, leaning up to look at him. One piece of hair uncurled from my ponytail and fell down between us. Slowly, and with great care, he pushed it back behind my ear.
"Let's just say that if you were wearing that pink nightie? You'd be in a heap of trouble."
"Well, it's a good thing we're just friends then, right?" I forced myself to say.
"Friends, yes."
He stared into my eyes.
I breathed in, he breathed out. We traded actual air.
"Just nook me, Simon," I said quietly, and he grinned.
X-Rated Excerpt:
"Hey, Nightie Girl, what are you — oh God —"
Moving instinctively, I snapped open his jeans, dropped to my knees before him, and brought him forth. My pulse raced, and I think my blood actually boiled within me as I saw him. My breath drew in with a hiss as I regarded him, faded jeans pushed down just enough to frame this luminous sight.
Simon goes commando. God bless America.
I wanted to be gentle, I wanted to be tender and sweet, but I simply needed him too badly. I glanced up at him, his eyes clouded but frantic, as his hands came down to brush my hair back from my face. I took his hands in my own and placed them back on the counter.
"You're gonna want to hold on for this," I promised. He groaned a delicious groan and, doing as he was told, leaned back a little. He pushed his hips forward, but kept his eyes on mine. Always on mine.
My lips purred as I slipped his length inside my mouth. His head dropped back as my tongue caressed him, taking him in deeper. The pure pleasure of this, the absolute pleasure of feeling his reaction to me was enough to make my head split in two. I drew him back out, letting my teeth just barely graze his sensitive skin as I saw him grip the edge of counter even harder. I ran my nails up the inside of his legs, pushing his jeans farther down for more access to his warm skin. Pressing kisses across the tip of him, I let my hands come up to grasp him, stroking and massaging. He was perfect, all smooth and taut as I took him in again, and again, and again. I felt crazed, drunk on his scent and the feel of him inside me.
He moaned my name over and over again, his words drifting down like molten chocolate sexy times, pouring inside my brain and dedicating every sense I had to him, only to him. On and on I went, making him crazy, making me crazy, licking, sucking, tasting, teasing, luxuriating in the madness that was this luscious act. To have him here, in this way, was the very definition of luxury.