Wedding Trends to Retire
It's Time to Retire These 5 Wedding Trends
Do you love mason jars as much as we do? It's safe to say as much as we love them, some wedding decor have become a bit redundant. Read on for some of the most common wedding trends from Brides.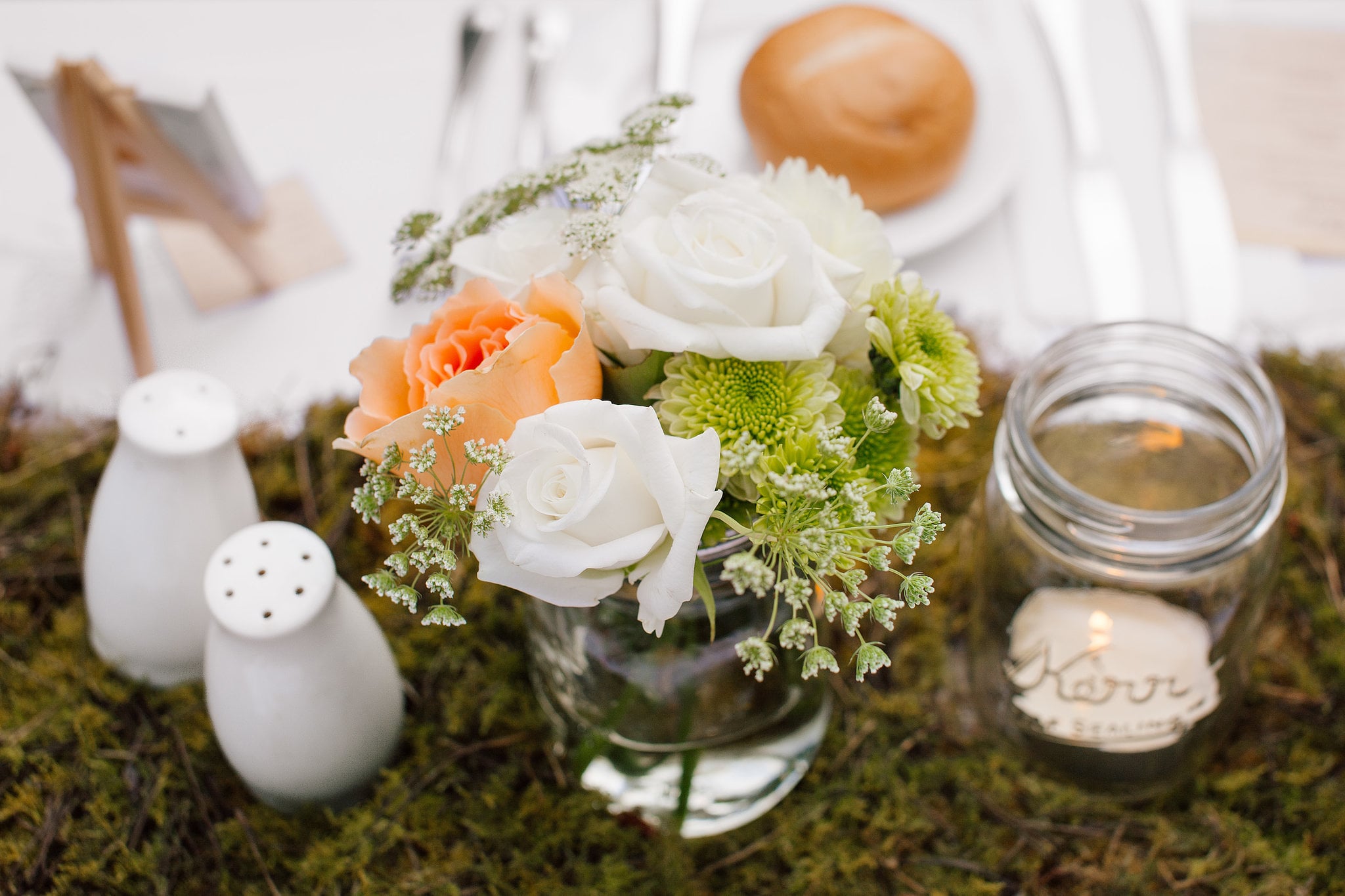 Owner of Weddings in Vieques, a destination-wedding planning company off the coast of Puerto Rico, Sandy Malone has helped countless couples plan their big day since 2007. Here, she reveals the wedding trends she's totally over.
Some brides studiously research the hottest wedding trends before making their own planning and decor decisions. If Pantone Orchid was the 2014 color of the year, we wedding planners saw it in every conceivable shade in bridesmaid dresses, groomsmen neckties, decor and bouquets.
The sad thing is that in their quest to have the newest, hottest styles at their weddings and be different, they're actually all doing the same thing. There's a reason it's called a trend, ladies. It's because everybody's doing it. Here are five trends I'd do away with if I could (but I'll keep doing them as long as clients ask):
1. Burlap! Burlap! And More Burlap!
I've used it for table runners, around vases, around bouquet stems, streaming off tikis, hanging in bows off ceremony chairs and another whole slew of ways that I prefer not to recall.
2. Mason Jars
Cute and garden-partyish at a bridal shower, but as centerpieces for your dinner tables? You have so many other, more elegant options. (Using colored mason jars doesn't help!)
3. Ombré everything
I had a client with an ombré wedding gown, which matched the ombré rose petal aisle, ombré-layered blooms in cylinder vases, and ombré-styled wedding cake. Even her hair and nails were ombré.
4. Fire
Proceed with caution when it comes to using flames on your big day. Sparkler tunnels are gorgeous but they don't work if everyone at your wedding has had too much to drink to responsibly hold a sparkler.
5. Baby's breath bouquets
Have you ever smelled baby's breath? If not, take a whiff before committing to a bouquet made up entirely of the filler. (We actually spray perfume on the bouquets before we give them to the bridal party!)
— Sandy Malone
Check out more great stories from Brides: