What Being Engaged Is Like
This Is What It's Really Like to Be Engaged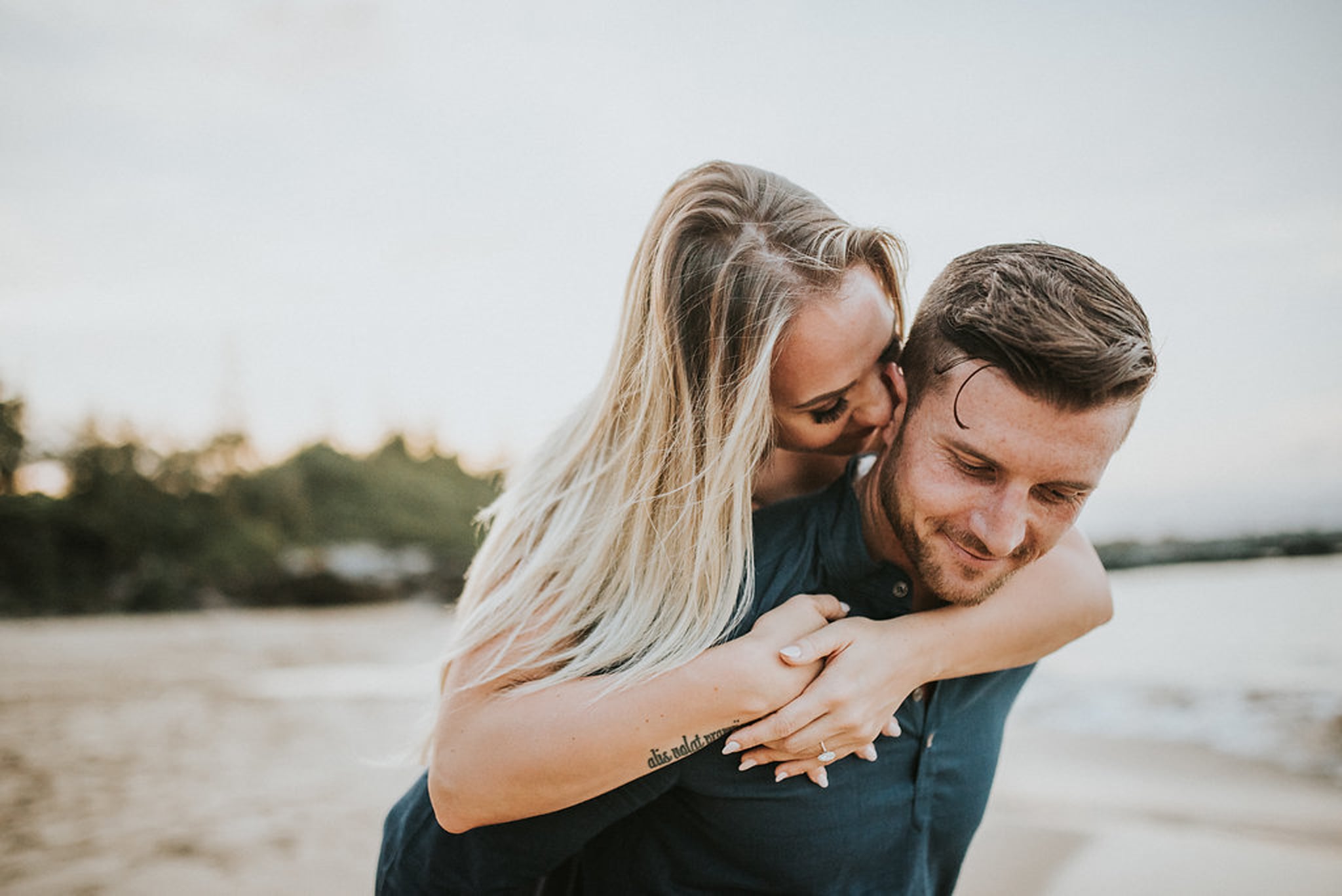 The moments after your partner turns from boyfriend or girlfriend into a fiancé, it can all be a little bit surreal. Even the words, engaged and fiancé, feel foreign, since being an engaged person is an entirely new chapter in your life. Suddenly, there are a million little things to plan and a marriage to begin. At least, this is how it felt for me after my now-husband proposed. Even though, thanks to his complete inability to keep a secret, I knew it was coming, nothing could have prepared me for my year planning to become a Mrs.
Despite having gotten engaged literally minutes or hours before you tell people, shortly after the congratulations will come the barrage questions. People wanted to know all about the proposal and the ring, and this doesn't even get into all the questions that people will ask you about the wedding that you haven't even begun to think about. These questions will continue during the whole course of the engagement and it can be difficult to discern just how interested they are really, so I developed a short and satisfactory answer in case they were just making small talk.
If, as an engaged person, you're expecting to retain total control over your planning, prepare to be disappointed.
At the beginning of the engagement, it's easy to be overwhelmed by the questions, especially considering there is no way you have a date and location picked out since you got engaged all of 10 minutes ago. Mostly, these inquiries are a way for people to share in the joy of the happy news. See, being engaged is not the simple merger between two people, but rather an amalgamation of families and friends.
Unless you're planning on running away and eloping, it's impossible to separate the opinions of others from your big wedding plans. As I began planning for the big day, it became clear to me that the wedding I wanted was going to be influenced by the needs of others, and largely that was OK. My exceptionally small family — I believe I invited I whopping 15 people — was paltry in comparison to my husband's large brood.
Things like this, how far people are willing to travel, and finding an accommodating time of year all shifted our wedding to meet the needs of family. If, as an engaged person, you're expecting to retain total control over your planning, prepare to be disappointed. While it's lovely to live in a dream world where you are the bride or groom who gets whatever they want, in real life, it helps to be accommodating. Compromise is at the heart of every successful marriage, that and taking turns doing the dishes, and being engaged is a good time to practice this.
Of course, being engaged isn't all compromise and no fun. All the minute details about a wedding encompassed my whole life and every spare minute I would twiddle away spent on Pinterest. It's a chance to really create a blend of your two personalities through venue, food, flowers, and decor. Being engaged is an exciting time, one where you get to celebrate your new life with the person you love, so a little bit of compromise along the way isn't going to mess it all up. Because after a while, you will get tired of showing people your ring and the last thing you'll want to talk about is color schemes, so it's best to relax and not take anything too seriously.