What Is a ManServant?
Would You Hire a ManServant to Fulfill Your Wildest Fantasies?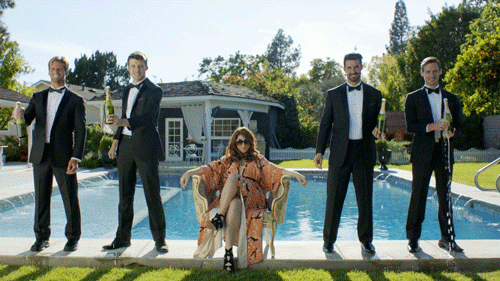 What exactly is a ManServant you might ask? I had the same exact question when my boyfriend told me he wanted to apply to become one. I assumed a ManServant was basically just another name for a male stripper. I hated the idea that his "goods" would be exposed to the world of single ladies, bachelorettes, sorority girls, and worst of all, cougars.
After he told me more about the service, I realized these aren't strippers — in fact, nudity and sexual acts aren't even allowed. These ManServants have a "code of chivalry" to uphold. You can book one to be your personal cabana boy, bodyguard, photographer, and more. On the site it describes a ManServant as "a gentleman host that knows how to charm the ladies and keep a party going. He's the life of the party, while making the ladies stars of the show." Doesn't sound half bad, right?
Watch the trailer below and see for yourself:
So what does it take to be a ManServant? First of all, you should know that "your penis will not get you a job, but a great smile and a winning personality will." Also if you've ever been called a douchebag, sexual offender, sexist, or creeper, don't even think about applying. Before you get too excited, compensation starts at $80 an hour and you have to be in San Francisco. But if you live in the SF and are willing to shell out some serious dough, you might just get your wildest fantasies fulfilled.
Source: ManServants