What Is Sologamy?
This Badass Woman Married Herself Because She Doesn't Need a Partner to Validate Her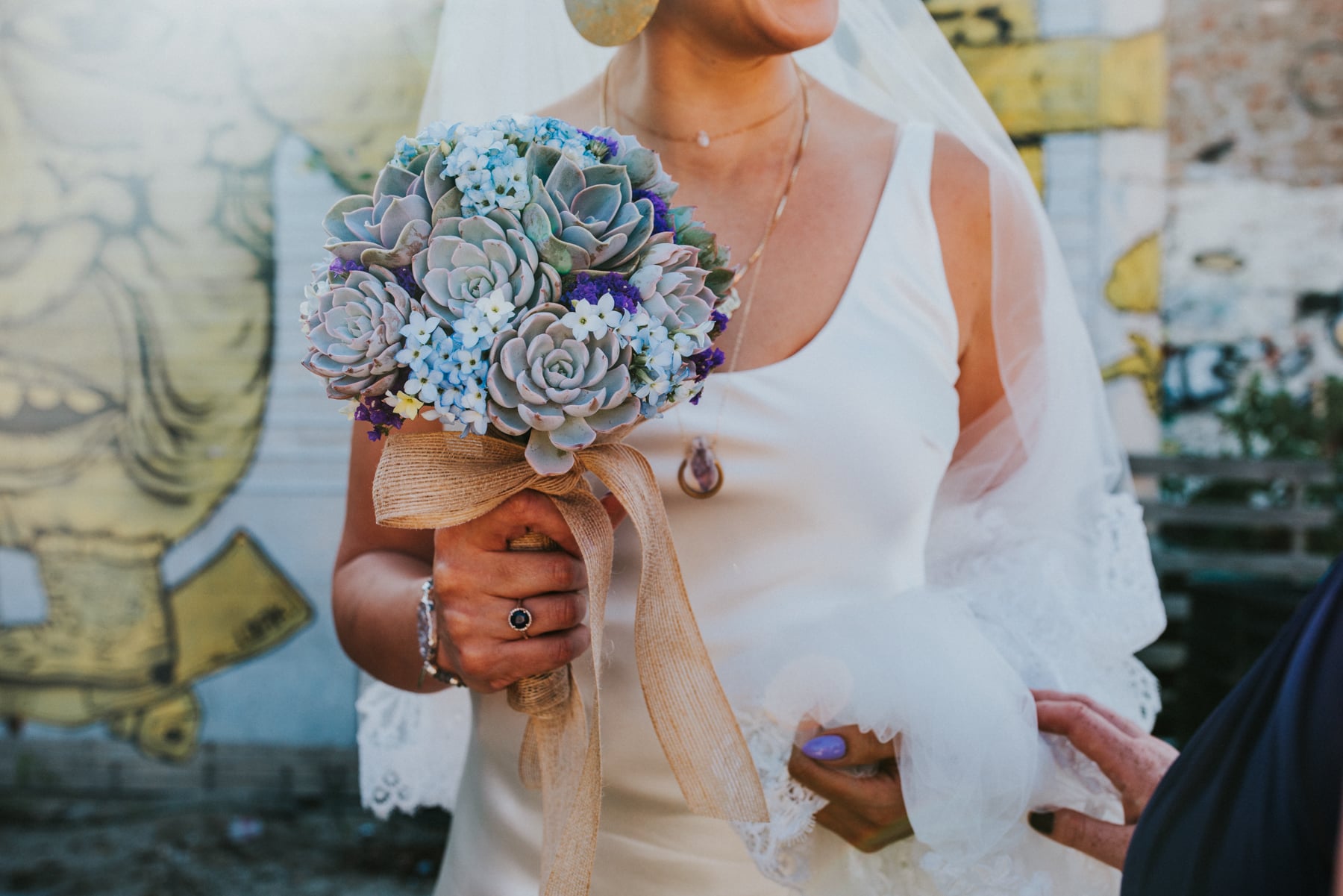 Many people spend their whole lives looking for their soulmates, but what if you could stop searching today just by looking in the mirror? Well, a relationship trend called "sologamy" — the ultimate declaration of self-love — is your answer. "Sologamists" choose to marry themselves because they don't need anybody else to validate who they are. One badass woman who took this route is named Erika Anderson. "I would describe it as women saying yes to themselves," she told WUSA. "It means that we are enough, even if we are not partnered with someone else."
The 37-year-old said "I do" to herself with a ceremony in Brooklyn, New York. Just like your traditional bride, she wore a white dress and held a bouquet while walking down the aisle, minus a man or woman at the end to complete the union. She told WUSA she was sick of constantly being asked why she was still single, and what better way to respond than self-marriage? Though it's not a legal bind, it is an amazing way to tell yourself "You're worth it!" as Erika explained. She even recently took herself to Mexico to celebrate her one-year anniversary — cue the applause. While she took to sologamy as a statement of independence, she is dating and isn't opposed to marrying someone else. She's simply giving herself her all in the meantime, and we fully support that.
See the clip below to hear her story!