Woman's Thank You Letter to Her Stepdad
Woman's Emotional Thank You to Her Stepdad: "You Make Me Feel Like I'm Worth It"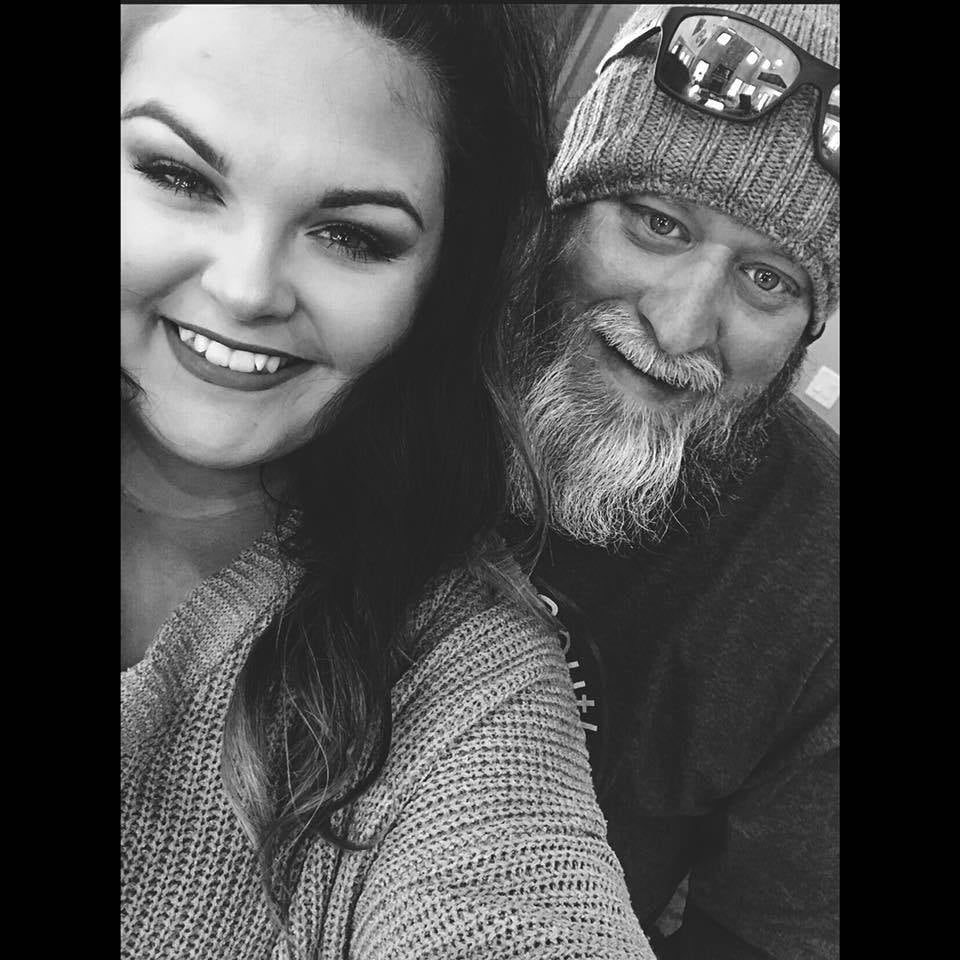 Like many parent-child relationships, from the day Katelyn Miller and Lance Jeske met, this man has never left her side. But unlike some of these father-daughter bonds, theirs didn't start at birth — but is special in its own way.
Lance is not Katelyn's biological father, and even though they aren't related by blood, that's had no bearing on their connection, which has only grown since the moment they came into each other's lives.
"I wonder what you were doing the day that I was born. I bet you went to your regular 9-5 job, had a gas station burrito for lunch, and went out for drinks with your friends," Katelyn wrote in an emotional letter to her stepdad that was shared on the Love What Matters Facebook page. "You had no idea that a thousand miles away, your future wife was giving birth to your oldest daughter. I can sit back and say that I wish you had been there, but I know that God put you into my life when he did for a reason."
Katelyn was 9 years old when she met Lance, and she is not only grateful that since then, he's consistently shown her mother the love that she deserves, but also that it overflows to her and her brother as well through their blended family. "You are not my biological father, I do not carry your last name (yet), and I do not look like you in the slightest. Any man can make a child, and stick his name on the birth certificate. It takes a real man like you to step up and care for a child who is not his own," she wrote. "Your love is in fact, a choice. I know that I have worried more about my biological father in the past, but even after he broke my heart time and time again, you were there to pick up my broken pieces. Every hug you squeezed those pieces even tighter together."
According to Katelyn, she hasn't always thanked Lance enough in the past not only for the hard work he's done to provide for their family but also for the amazing role model he's always been. "I know I've rebelled in the past with my choice of boyfriends, but you have taught me what a real man is. I know that a real man won't cheat on me, won't chose drugs or alcohol over me, won't verbally or physically abuse me, and will never make me feel like I'm not good enough," she wrote. "I've had my heartbroken too many times, and you're always there to put it back together. You make me feel like I'm worth it."
Lance wasn't there for Katelyn's first breath, but he has still watched her grow over the years and dedicated his life to her happiness. "You were there for everything, my first prom, my basketball games, my art shows, and my graduation. You and mom both were always in the front row," she wrote. "You've always instilled in me to be myself. You've never pushed me to be someone I'm not."
Even when Katelyn has changed her mind a "million times" about what she wants to do, Lance has always supported whatever decision she made. And if something turned out to be a mistake, he was always by her side helping her fix it. "Somehow you survived my teenage years, so that tells more about your patience than anything," she wrote. "Thank you, from the bottom of my heart for the woman I have become. I know that without you, I would not be close to who I am today. You are truly an incredible human being, and when people ask me who my dad is, I'm proud to say your name."
A few months ago, Katelyn surprised Lance with a petition to change her last name, but that doesn't define their relationship:
Thank you for taking care of our family. I know you didn't create me, your name isn't on my birth certificate, I don't have your last name (yet), and I don't look like you. None of that will ever matter to me because for the last 11 years you have shaped me, you have gone to parent-teacher conferences, you have made me one of your own, and you never made me question myself. I get so teared up every time I talk about you because you have never disappointed me like other men figures in my life. When they leave, or put me down at the end of the day I will always have you.

Thank you, for everything you do for me. I am so extremely proud to be your daughter.
Image Source: Katelyn Miller