The Best Dating-App Advice For People With Disabilities
How "Normalizing" Dating With a Disability Is So Desperately Needed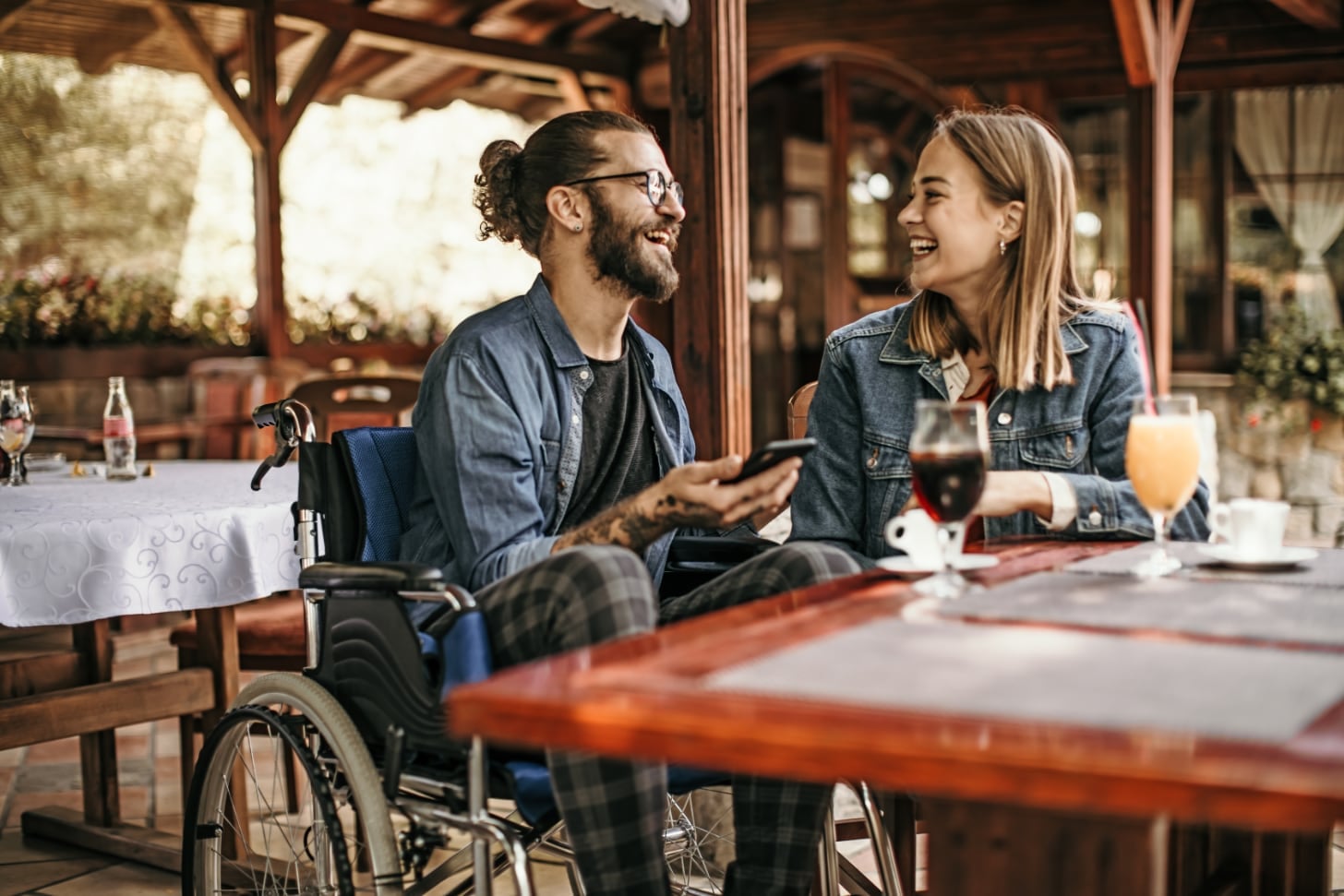 Online dating is hard enough as is, and for the disability community, apps can often feel exclusive. "I feel that dating sites have a long way to go regarding inclusivity and disability!" clinical psychologist Danielle Sheypuk, PhD, told POPSUGAR in an email interview. General dating sites and apps like OkCupid and Match.com fail to include disabled daters in ad campaigns and images, making some feel as though they are not fully welcome. This can affect one's outlook on meeting people and putting their hearts on the line, meaning they're less inclined to want to go on the apps in the first place.
Dating-App Advice For People With Disabilities
Dating can be hard for anyone, and dating with a disability can cause people to have lower self-esteem, or, as Dr. Sheypuk calls it, "dateable self-esteem." When it comes to dating advice, the sex expert makes two things clear. "With my clients, we work on: 1.) Building dateable self-esteem and 2.) Putting yourself out there on the dating scene and casting as wide a net as possible," she said. "Meaning, I recommend putting up profiles on multiple dating sites as well as working on avenues to meet people more organically, outside of online dating. Building your dateable self-esteem and putting yourself out there, in more than one way, allows you to cast a 'wide net' and increases your chances of finding a healthy relationship." Being confident in oneself makes dating more enjoyable, whether it be on or offline.
How Dating Sites Can Be More Inclusive For People With Disabilities
Leveling the playing field on dating sites to make them feel more welcoming and inclusive can be done in a number of ways. "Acknowledging [people with disabilities] as valuable consumers and depicting disability in their sites' ad campaigns would significantly help to normalize a situation (dating with a disability) that so desperately needs normalizing," Dr. Sheypuk noted. Additionally, being respectful to everyone on these platforms is not only important, but it's also common courtesy. If more sites, apps, and platforms in general include people with disabilities, this will help foster a more welcoming and inclusive space in the dating world and beyond. While there are some dating sites and apps catered toward the disability community, all apps should do more to be inclusive.