This Bride Just Had the Most Epic Photo Shoot With Her 5 "Bro-Maids"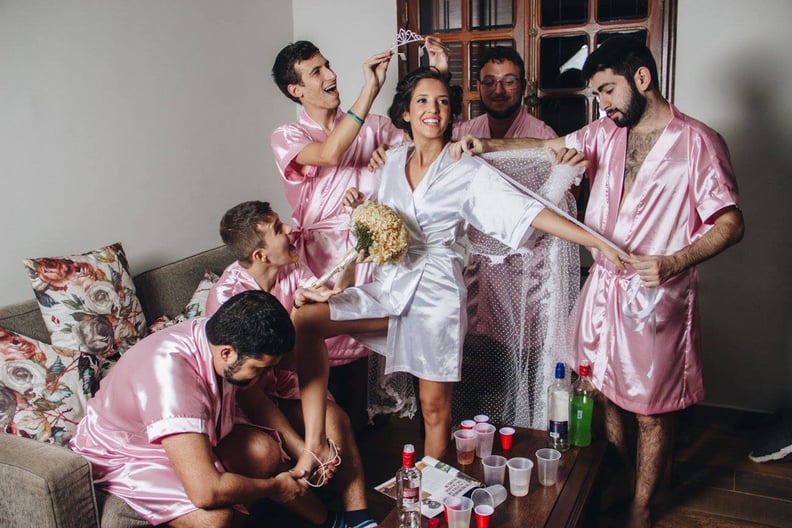 Fernando Duque Fotografia
Cute prewedding photo shoots with your gal pals are almost like a right of passage before you get married. But bride-to-be Rebeca Abrantes stumbled upon a minor problem while planning hers: she didn't have any girlfriends to participate. So she recruited her closest guy friends (or "bro-maids," as we like to call them) for an epic bridal photo shoot that's stealing the hearts of internet users everywhere.
A 24-year-old Brazil native, Rebeca studies computer engineering in a class with only four women and nearly 60 men, according to Bored Panda, so she's gotten pretty close with a handful of the dudes from school. The bride picked five of them to join her for the shoot, in which they all donned silky robes (theirs were pink and hers was white, naturally) and posed like every other bride and her girl squad normally would, with a few twists. The results are pretty hilarious — so hilarious, in fact, that the photos went viral when Rebeca shared them on Facebook. You just have to see cute snapshots for yourself, so read on for a glimpse at them.