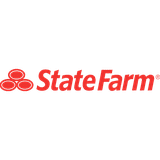 Whether your dream wedding is an intimate beach ceremony or a glitzy black-tie dinner, you can expect it to come with a hefty price tag. Wedding planning has always been expensive — but prices for everything from the cake to the flowers to the DJ have gone up this year, according to Jove Meyer, wedding planner and founder of Jove Meyer Events.
More than 2.6 million weddings are expected to take place in 2022, and thanks to the combination of rising inflation and over-the-top demand for products and services, happy couples can expect to spend more on their celebration than ever before. "2022 is by far one of the more expensive wedding years that we've ever had, simply because the price of everything is up," Meyer explains. "Ultimately, if you're planning now for next year, we can only really give you the pricing that we're getting now."
Interestingly, Meyer says that increased prices don't seem to be deterring couples from planning the big wedding of their dreams. "After people have been at home alone on their couch, in their bed, in their living room for so long, they are ready to celebrate. They are ready to party. And I think that they're going big," he says. Still, there are ways to make budget-conscious decisions and save money on your dream celebration — keep reading for Meyer's expert advice.