Best Guided-Masturbation Sites
These Guided-Masturbation Sites Could Be Exactly What Your Next Solo Session Needs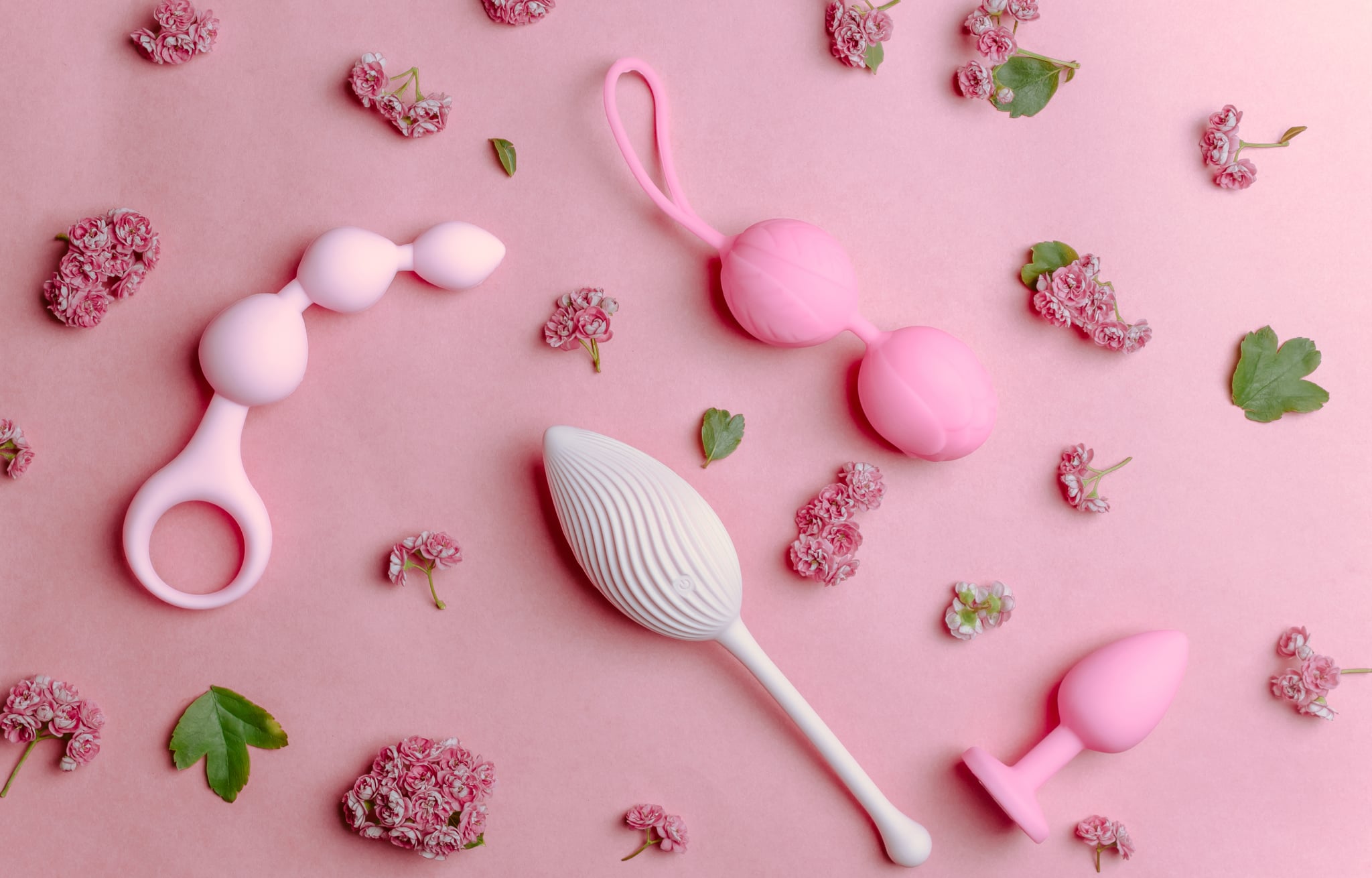 Masturbation is an important part of many people's sexual health and self-care routine. Why? Because "orgasms release feel-good hormones like endorphins, dopamine, and oxytocin, which reduces pain and leaves you feeling more relaxed," sex expert Antonia Hall previously told POPSUGAR. Plus, even if an orgasm isn't your end goal, masturbation can still boost your self-esteem, help you sleep better, and relieve menstrual cramping, according to Planned Parenthood.
But as good as masturbating is for the soul, getting into a self-pleasure routine can be a challenge. Where do you start? How do you know what to do with your hands? What is the best sex toy to use? Should you watch ethical porn or read literotica? These questions are completely valid, regardless of how experienced you are with masturbating.
So if you're looking for a way to up your masturbation sessions or start including them more in your daily routine, allow me to put you on to what might just be the answer for you: guided masturbation.
Guided masturbation is like a pleasure hack you didn't even know you needed. It tells you "when and how to please yourself," says Angie Rowntree, founder and director of the ethical, feminist porn site Sssh.com. "You don't need to 'think' — you can just feel. It's another wonderful tool in your arsenal of self-care and self-pleasure." And no matter what your taste is, there's likely a session out there for you.
What Is Guided Masturbation?
Guided masturbation is an audio-only recording you can listen to while masturbating. The audio both guides you on how and when to touch yourself and can incorporate a storyline to keep you engaged and in a sexy headspace.
"Guided masturbation is an exciting way to up the ante in your self-pleasure journey," Rowntree says. "Even though the fun is solo, hearing an enticing description of what you're going to do or experience next can be highly arousing. Part instruction and part imagination, guided masturbation invites you to explore what is generally familiar territory in new ways."
Whatever your experience level, there are a range of guided-masturbation audios to choose from, including hands-only sessions, guided toy play, nipple play, and edging sessions. Guided masturbation is a great resource if you need a little extra mental stimulation to get you in the mood or if you just want to experiment with your body and what turns you on. If you're new to self-pleasure or you've never experienced an orgasm, guided masturbation also takes out the guesswork by incorporating storylines to connect you to your desire and provide clear, step-by-step instructions on what to do with that desire.
Guided-Masturbation Benefits
For one thing, using guided masturbation as part of your self-care routine can help you to learn how to communicate what you like and dislike during partnered sex. "The act of verbalizing sexual desire is powerful. Sometimes hearing someone else describe it is the 'lightbulb moment' you need when you're otherwise at a loss for words," Rowntree says.
Secondly, if you're in a rut, having trouble with wandering thoughts during pleasure, or feeling a little bored with sex in general, guided masturbation can help introduce new ideas and skills. You may also discover desires or erogenous zones you didn't even know you had.
Another plus is that guided masturbation is a great way to enjoy ethical porn, which is a type of porn that prioritizes the well-being of sex workers, offers a feminist alternative to the male-gaze-driven porn industry, and promotes marginalized performers. Rest assured, most guided-masturbation platforms are ethically produced, but you can typically find this out on any site's "About Us" section for more information.
Best Guided-Masturbation Apps and Sites
Ferly is a sexual-wellness app that draws on a team of sex educators, medical professionals, therapists, and researchers to help guide you to better sex. The app emphasizes the science of sex and has a "learning-by-doing" mission — meaning the app is full of guided audio sessions. Ranging from touch-based lessons to mindfulness practices and featured programs include Cultivating Desire, Sex After Trauma, and Body Confidence, promise, there's something here for you. Subscriptions start at $16/month.
Dipsea is an erotic audio app that centers queer storytelling and diversity of experience. Casting voice actors and writers, the app caters to lovers of intense storylines, character-driven scenes, and consent-first chemistry. There's a large catalog of Sexy Stories, Sleep Scenes, and Wellness Sessions to blend desire with sexual wellness. Subscriptions start at $13/month.
Guided by Glow is an audio-only site with sessions ranging from eight to 25 minutes. Audio caters to women as its main audience, but performers are men, women, and nonbinary. The site emphasizes breath and meditation to relax and ground you during self-pleasure. Subscriptions start at $4/month.
Sssh.com is a feminist, ethically produced, indie adult-cinema company. It offers a range of porn, from VR and narrative film to guided masturbation. There's queer porn as well as straight, but across the board, women's pleasure is the primary focus. Subscriptions start at $20/month.
Quinn is a super-user-friendly audio-porn site founded for and by women. The site has plot-based audio, guided masturbation, dirty talk, and more. There's also a very helpful playlist guide, including for beginners, queer folks, and even group fantasy sex. Subscriptions start at $5/month.