This Website Is Dedicated to Selling Lingerie For Women With Disabilities, Because It's About Time
As POPSUGAR editors, we independently select and write about stuff we love and think you'll like too. If you buy a product we have recommended, we may receive affiliate commission, which in turn supports our work.
According to a 2011 report from the World Health Organization, one in five women worldwide live with some form of a disability. However, up until recently, no one designed adaptive clothing for those individuals, much less bras and underwear. Designer and Brown University student Emma Butler noticed this exclusion, and she made it her mission to provide disabled women with options. That's how Intimately.co, a website dedicated to selling lingerie to women with disabilities, was born. "Undergarments in mainstream stores are too hard for women with disabilities to get on, and they induce so much extra pain," she explained to POPSUGAR. "This is dehumanizing, making them feel unsexy in their own bodies and marginalizing them even more."
Butler sought to promote radical inclusion for those millions of women without options, but the motivation behind her website is also personal. When Butler was 10, her mother was diagnosed with fibromyalgia, as well as other autoimmune diseases, and she watched her mom struggle to find clothes that didn't cause her any extra discomfort. "The only options for adaptive apparel, especially for undergarments, were ugly cotton leotards marketed and designed for elderly folks," Butler said. "She didn't feel valued or beautiful shopping on these medicinal sites."
At Brown, Butler designed her first collection: a four-piece set of lingerie for the Brown/RISD fashion show. While helping her models clasp their bras backstage, an idea occurred to the designer. That's when she first asked herself, "What if I could create something as beautiful and empowering as this collection, but with better, easier fasteners and items thoughtfully designed for someone like my mom?"
Because she wanted to do extensive research before launching her own line, Butler started a blog in order to share stories about women with disabilities and "their journey with confidence and self-love." She also reached out to adaptive apparel brands like Slick Chicks and Elba London, which design products (like side-opening underwear and front-opening bras) specially made for women with diverse bodies and needs.
In December 2019, a year after starting her blog, Butler launched a Kickstarter that successfully closed in January 2020, thanks to the community of women she'd attracted through her blog. "Now, as I design my own line of inclusive bras with the funds from Kickstarter, I'm hoping to reach more and more women and bring confidence through a brilliant shopping experience, designed specifically for women with disabilities," Butler said.
And her efforts paid off. According to Butler, Intimately.co receives messages every day from women across the globe with a variety of disabilities. One woman wrote, "As a disabled woman, finding lingerie that works for me and my body (and doesn't make me look 50 years older) is halfway to impossible. [Intimately.co is] stepping onto the scene to change that. They're working with some of my favorite brands . . . to create a one-stop shopping experience for [women]. Gone are my days of having to comb the internet and three million different sites to find undergarments that I can put on myself . . . and work WITH my disability, rather than against it. Intimately.co's selection of brands and products make me feel strong and sexy and help to give me back some of my independence."
Check out the gallery to see just some of the products you can shop on Intimately.co, where you never have to sacrifice function for fashion.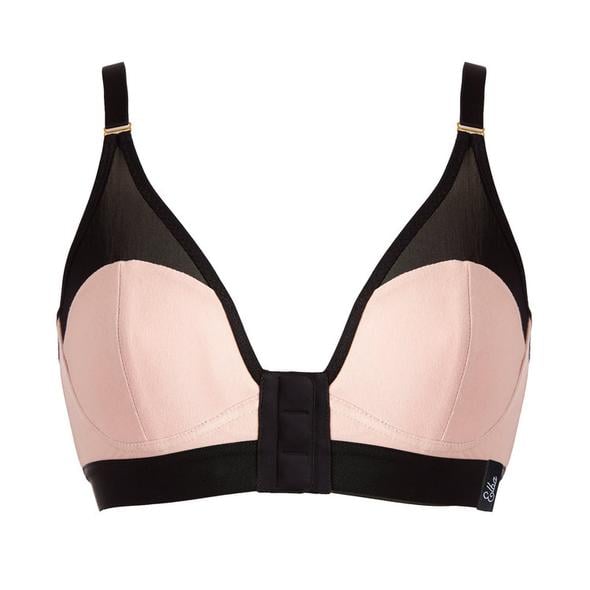 Elba Essential Bra
The soft cotton Elba Essential Bra ($60) is designed with an easy magnetic front fastener, no uncomfortable underwire, and double-layered cups and — best of all — it comes in three colors: blush, earl grey, and black.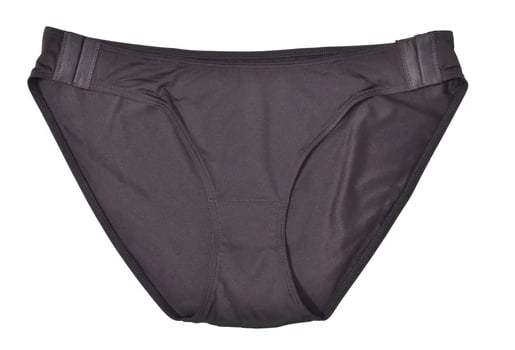 Slick Chicks Hipster Panty
Designed with side fasteners, the Slick Chicks Hipster Panty ($28) helps to simplify self-dressing, while also offering anti-microbial technology and breathable, moisture-wicking cotton.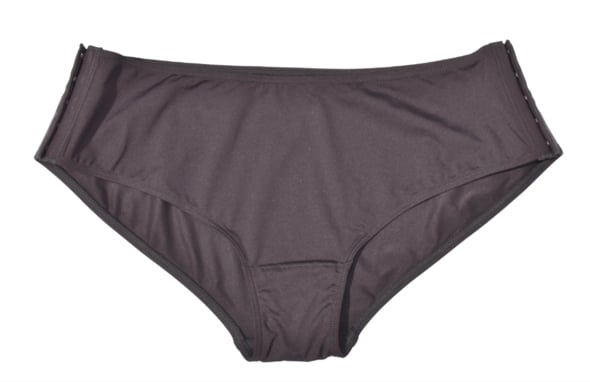 Slick Chicks Brief Panty
Just like the Hipster Panty, the Slick Chicks Brief Panty ($26) offers the same side-fastening design and breathable fabric in a style that sits lower on the waistline.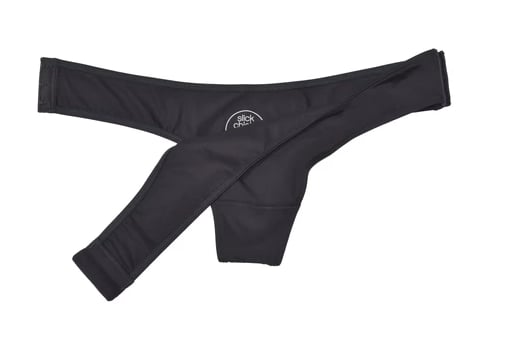 Slick Chicks Tanga Panty
A cross between a bikini brief and a thong, the Slick Chicks Tanga Panty ($22) gives you the same side fasteners and moisture-wicking fabric without the annoying panty lines.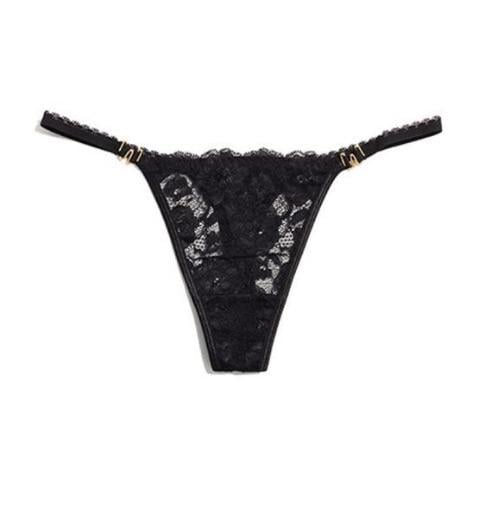 Wings Intimates Monarch Thong
Whoever said comfortable and sexy are mutually exclusive? The Wings Intimates Monarch Thong ($32) offers a side-opening design and is made with soft, stretchy cotton, with a feminine lace trim for a touch of sexiness.