7 Ways My Long-Distance Boyfriend and I Are Staying Connected While Social Distancing
Being in a long-distance relationship, I know a thing or two about social distancing. At the start of COVID-19, my boyfriend and I joked that we'd have no trouble with the prescribed six feet, given that we were already 300 miles apart. But after six weeks of travel restrictions, we're singing a different tune.
Pre-COVID-19, we visited each other once or twice a month. Now, I don't know when I'll see him again. Knowing that we had our next visit planned was how I got through our time apart, so the restrictions have been a scary change for us and just one more manifestation of the uncertainty around this pandemic.
But while COVID-19 has affected us physically, we're not letting it change how we communicate — in fact, communication is more important to us than ever. We're texting, calling, and FaceTiming more than before, in addition to finding new ways to spend time together. While it's not easy, it's made me grateful for all of the technology that we have available to us that helps keep us together even when we're apart. Here are a few of the ways that we're staying connected.
01
Take Advantage of Technology
While I might not be crazy about social distancing, I am immensely grateful to be doing it in a day and age where I can still see the people I love with the push of a button. I choose FaceTime or Skype over a phone call whenever possible. Facial expressions communicate in a way that words can't, and when you miss someone, seeing their face can help you feel closer.
02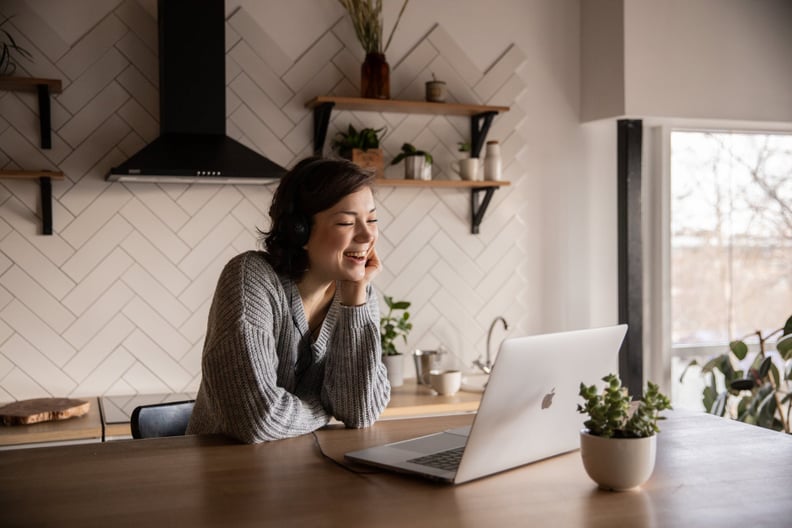 Get Creative and Curious
My boyfriend and I make sure we talk every day, but frankly, there's not much happening in our lives right now. When we still want to talk but we've run out of things to say, we start asking each other different questions that we've never talked about before. Now is a great time to get past the "How was your day?" phase with friends and family and learn about them on a deeper level. I'm still surprised by the things I learn about him, and I'm always glad that I ask the questions.
03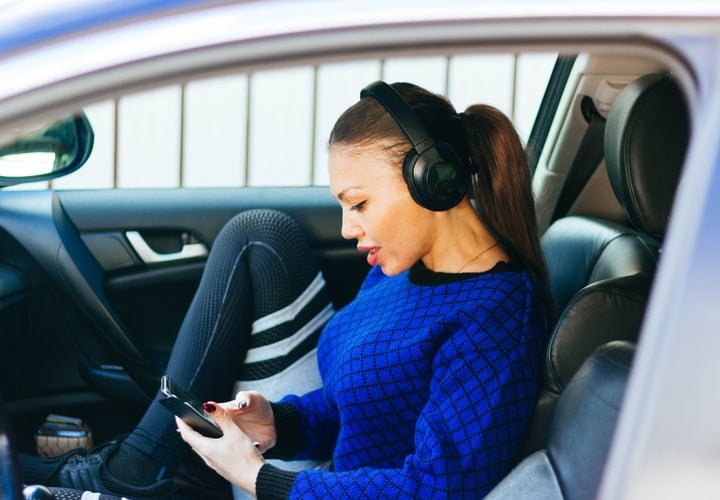 Commit to a Conversation
With technology as our primary way to stay connected, it's important to treat virtual conversations like real ones. You wouldn't take hours to reply back or scroll through Instagram if someone was sitting across from you, and while texting and calling are different modes of communication, the rules still apply. While it's tempting to work on other things while you're on the phone with someone, it's best to put the distractions away. We need human connection and empathy now more than ever, and it's hard to give that if you're checking your email while you listen.
04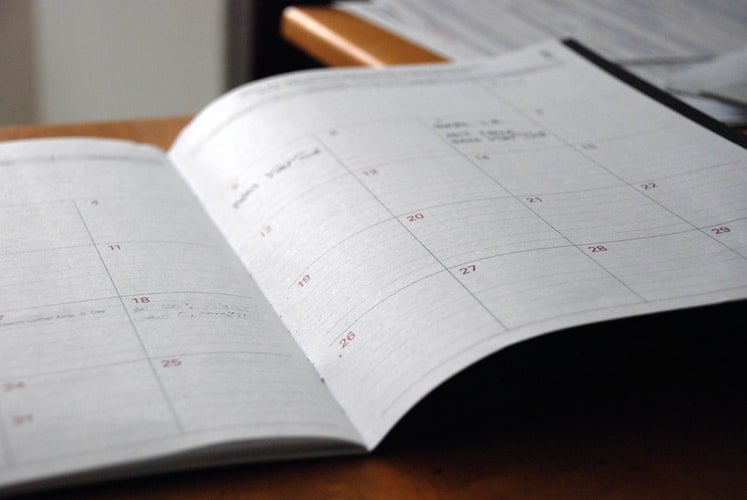 Keep a Schedule
There are a lot of benefits to scheduling out your day, and the same is true for time with your loved ones. By scheduling time to see each other, whether it's a nightly check-in, weekly happy hour, or Sunday phone call, you make sure that you're still connecting. Not only does it keep you accountable, it keeps you in touch with your friends and on top of your social life, regardless of social distancing.
05
Rethink Date Night
Just because you can't go out doesn't mean you can't have a special night together. Plan a date night ahead of time and hop on FaceTime. Order the same type of takeout in your respective cities and enjoy the meal together while chatting. Follow a new recipe tutorial together rather than going to a cooking class. Make your own cocktails in place of happy hour, and have a virtual cheers. Rent a movie that you and your partner have never seen instead of flipping through Netflix (again) and talk about it in real time. With a little creativity, you can still re-create date night, and doing so at home will help you save up for all the dates you can't wait to go on in the future.
06
Work Out Together
There's no shortage of workout videos for those of us trying to stay fit at home. Get together with your partner via video call, and get moving! You can have one person lead the workout, or you can both follow the same video. It's a great way to spend time together and stay healthy, whether you're sweating over a cardio session or bemoaning burpees.
07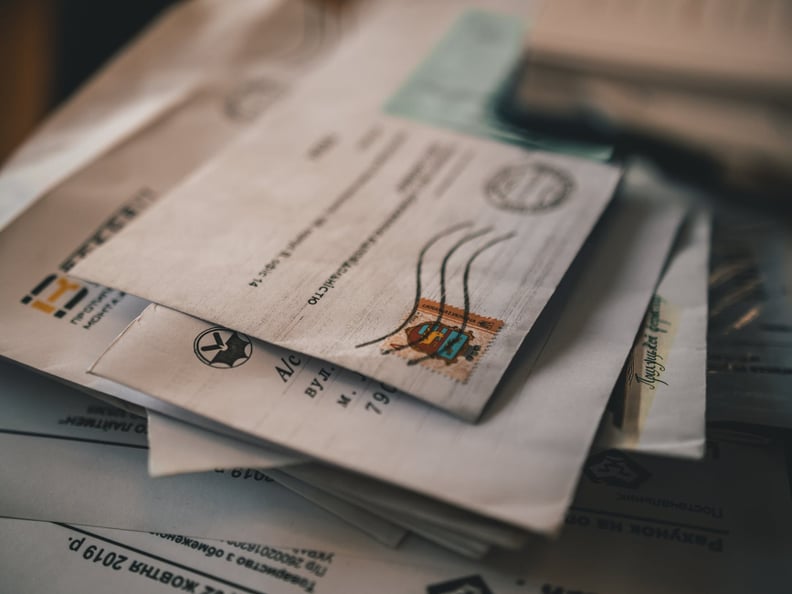 Go Old School
Technology aside, an old-fashioned care package or letter in the mail goes a long way. I love that I can talk to my boyfriend every day, but putting on a sweatshirt that he sent in the mail makes me feel close to him in a way that cuddling my smartphone can't. Sending a physical letter or package shows that you took more time and effort than just sending a text, and it makes for a much better surprise. I'm still grateful that we have technology to keep us connected, but there's something about receiving a letter in the mail that warms my heart like no text could.