You Can Have a Tiny Version of Your Wedding Cake Made — and It's Too Cute to Handle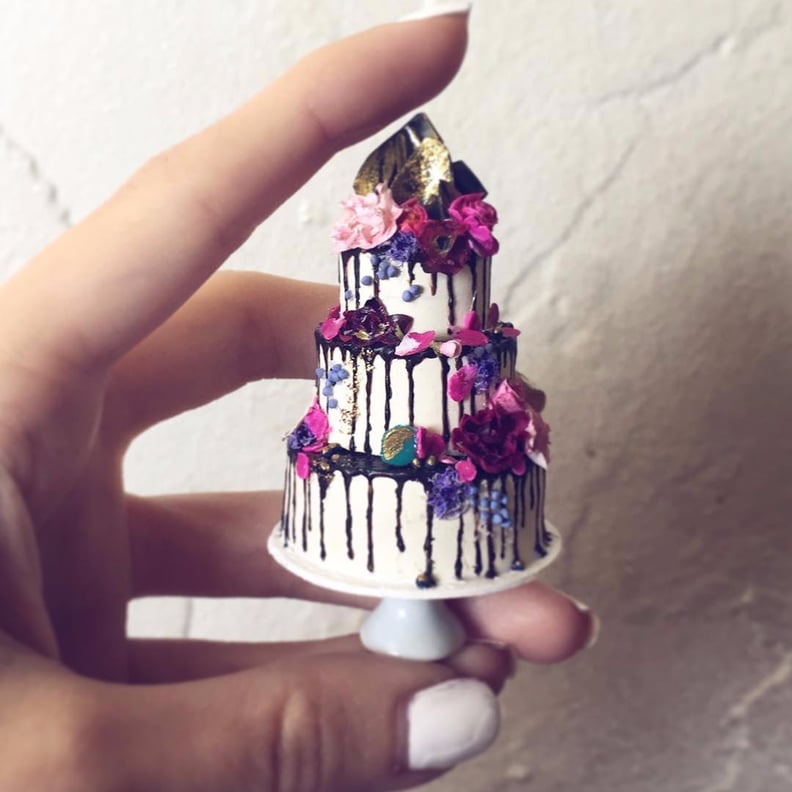 Your wedding cake is a work of art that's often the centerpiece of your reception. But with one swift slice of a knife, all of that time, thought, and design is forever ruined. However, artist Rachel Dyke is transforming couples' oversize confections into teeny-tiny keepsakes for newlyweds to enjoy long after their big day.
Rachel is based in California and uses polymer clay and acrylic paint to make bitty models of couples' wedding cakes and adorns them with pieces of jewelry as well as other recycled scraps to achieve the perfect look. Each final creation can fit in the palm of your hand, no matter how intricate the original dessert.
"I find accurately miniaturizing an item super satisfying," she told HuffPost. "When it's difficult to differentiate [the mini] from the original photo is when I feel best. I also really like making art for people. Their reactions are great — people have told me they've cried when receiving their mini wedding cake." Check out her mesmerizing work ahead!