Buddhist Beach Wedding in Thailand
Not Sure About Destination Weddings? Just Wait Until You See This Thai Big Day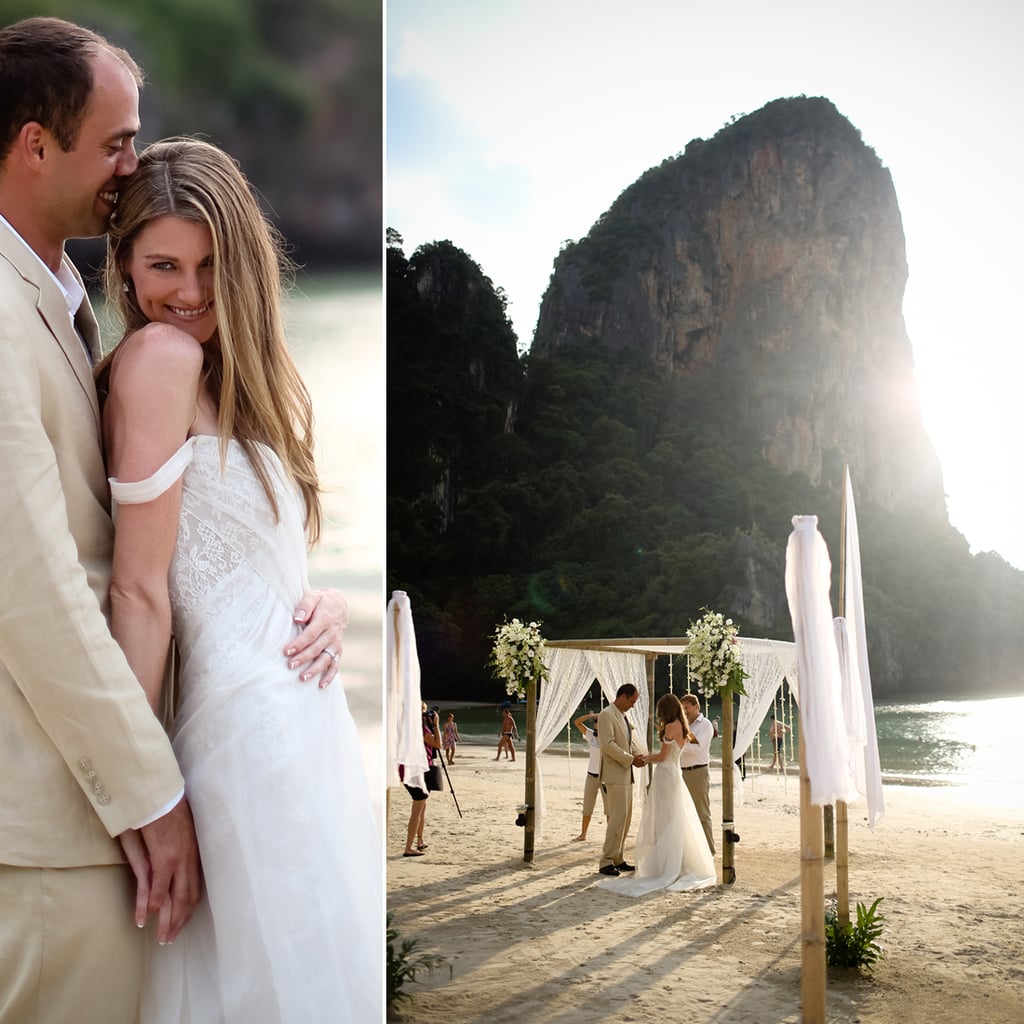 Did you take on any DIY projects?
"Since I knew that many of our family members couldn't be there, I wanted to create a special place at the wedding to keep them close. We had a table setup with small cabochons of family photos. We also had a large photo of my husband's father who passed, as well as pictures of my grandmothers and his grandfather.
"Also on the table was a 'wishing tree.' I used plain manila tags, which were dyed with black tea and strung with thread. Guests could write wishes for us and hang them on the tree that was on the table.
In the beach bags, we included a custom welcome card, which had a map, information about local sites, the itinerary for the wedding events, meeting spots, local Thai phrases, etc. I used special paper that I designed myself using Photoshop.
"I also created special homemade gifts for my nieces who were junior bridesmaids. I sewed small rag dolls for them with different outfits/accessories. I also restrung an old shell necklace of my grandmother's into bracelets for them."
Source: Melissa McClure Photography