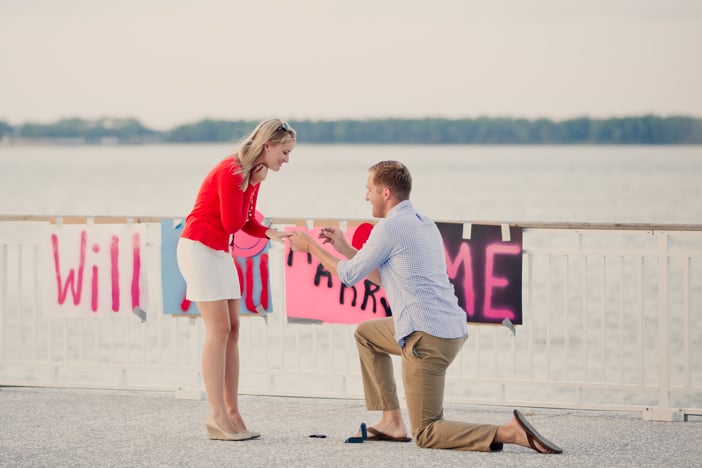 These two met on a cruise, and after one year of doing long distance, Alex moved to where Faith lived. In the middle of a fun-filled day that Alex planned, he mentioned that his boss was with his family on the couple's favorite pier. Faith didn't mind the pit stop, especially when she saw the signs Alex had set up at the end of the pier asking her to marry him.
Get the full proposal story on How He Asked.
Photo by Valerie & Co.