The 8 Best Butt Plugs of 2023, According to Sex Experts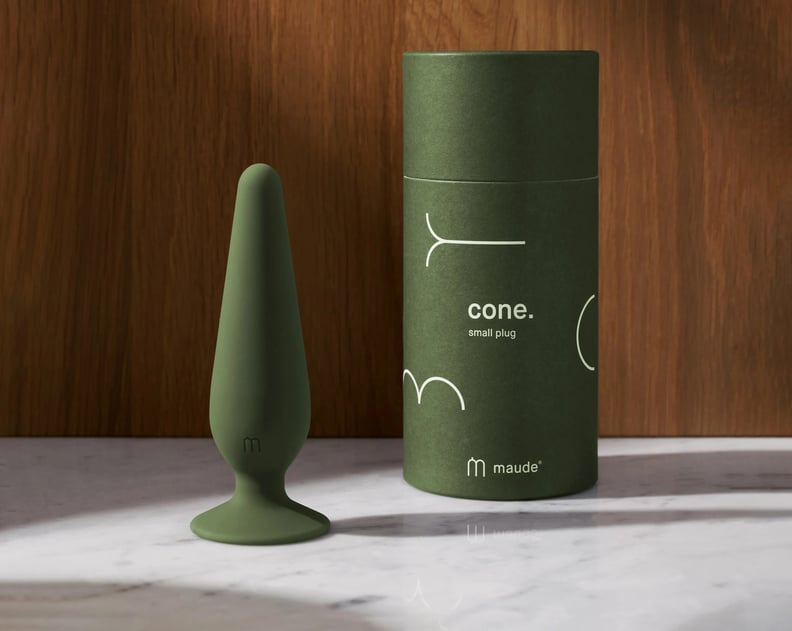 Maude
Maude
As POPSUGAR editors, we independently select and write about stuff we love and think you'll like too. If you buy a product we have recommended, we may receive affiliate commission, which in turn supports our work.
So you're easing into anal play — hello and welcome! Despite how infrequently people may talk about this type of sex, you're not alone, and there are so many exciting ways to ease into it. After all, so many people are experimenting with sex toys like butt plugs and anal beads behind closed doors, as evidenced by the hundreds of options on the market.
From weighted and warming designs to vibrating and glass creations, butt plugs are clearly having a moment. But before we take an up-close look at all the different choices, let's start with the butt-plug basics, shall we?
What exactly is a butt plug? Butt plugs are penetrative products designed to stimulate the anal region, says Cécile Gasnault, brand director of sex toy and accessories brand Smile Makers. "For male-bodied people, [butt plugs] can help to massage the highly erogenous prostate. For female-bodied people, [butt plugs] can come and titillate nerves that also interact with the clitoral region and can be an indirect way to exert pressure on the G-spot region by pushing against the vagina." She adds that "some female-bodied people also like to use it as a way to create a tighter feel in the vagina."
Deciding you want to add a butt plug to your sex routine is the easy part, though. The hard part? Choosing which butt plug to use.
When choosing a butt plug, it's important to consider the materials it's made of and its shape and size. "Material-wise, it's important to make sure that it's body-safe and that the surface is nonporous to be easy to wash," Gasnault says. "Glass or silicone toys can both feel great, but beginners might feel more comfortable starting with silicone, which has a very soft touch."
Likewise, Gasnault recommends that those easing into anal play "start small." In other words, look for toys that "present a rounded and narrow tip for easier insertion," she says. "Make sure that your toy also has a flare at the base for safety" (aka, so it doesn't get stuck).
To give you some options, we've rounded up the best butt plugs of 2023, with insight from experts on why they love them. Once you've picked out your favorites though, don't forget to read up on our guide on how to use a butt plug before jumping right into play. You'll thank us later.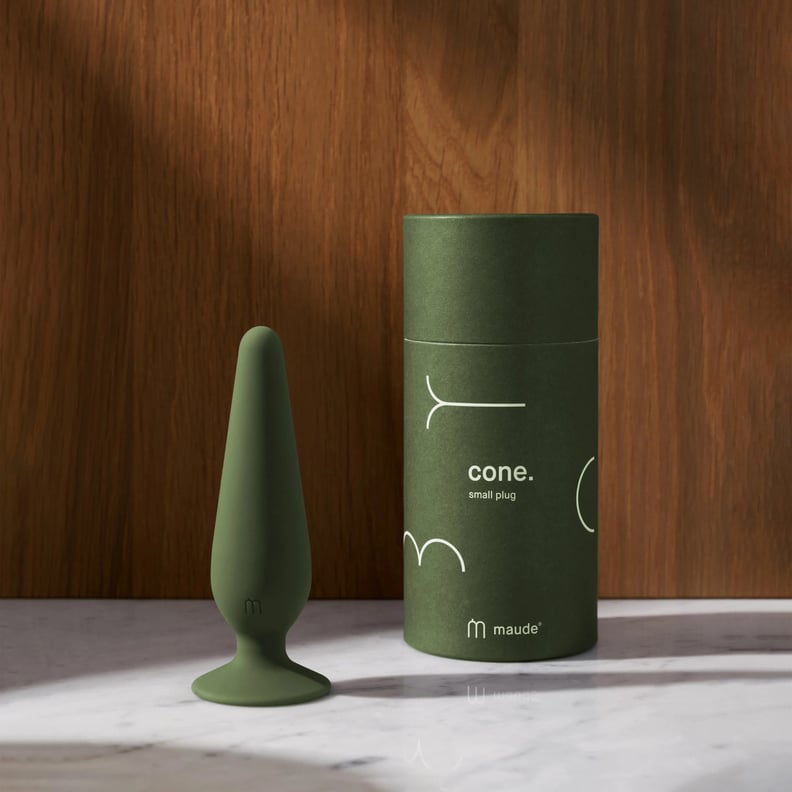 Best Butt Plug For Beginners
Maude Cone ($30)
If you're a beginner, you can't go wrong with this butt plug from Maude, which is not only chic but also affordable. It's made of 100 percent platinum-grade silicone, which is great for novices because it's soft to the touch and flexible, unlike glass or aluminum, which may feel more intimidating to first-timers, says sexologist Megwyn White, director of education at sex-toy brand Satisfyer.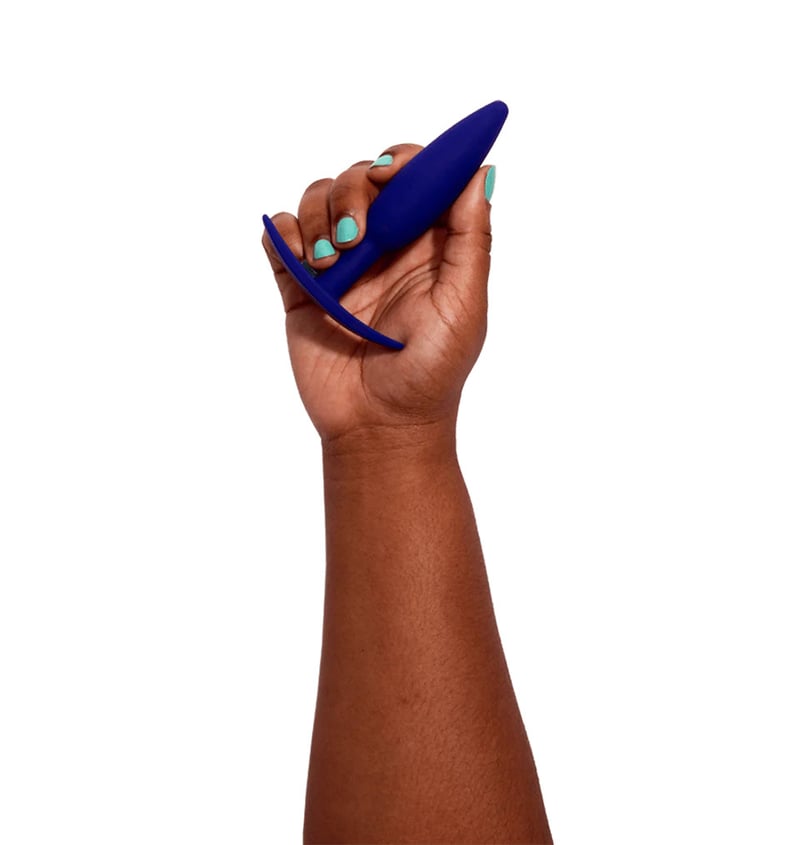 Best Butt Plug With a Curved Base
Unbound Babes Nudge ($25)
Made with smooth, body-safe silicone, this is another beginner-friendly option worth considering. As recommended by the pros, it features a flared base, so you can rest assured you're playing it safe. This design has countless five-star ratings; one person called it a "great starter toy!"
Best Butt-Plug Beads
Satisfyer Anal Plugs 3 Piece Set ($26)
White deems this anal-plug set a great option for beginners, describing it as "easy to use for anal training." It comes with three different designs made from medical-grade silicone, with rings on the end for safety. "All have ascending diameters, making it easy for the anus to be
stretched slowly and carefully," the expert continues. "Each shape provides a different sense of pleasure, making this the perfect set for new anal users to find what works and feels best for them."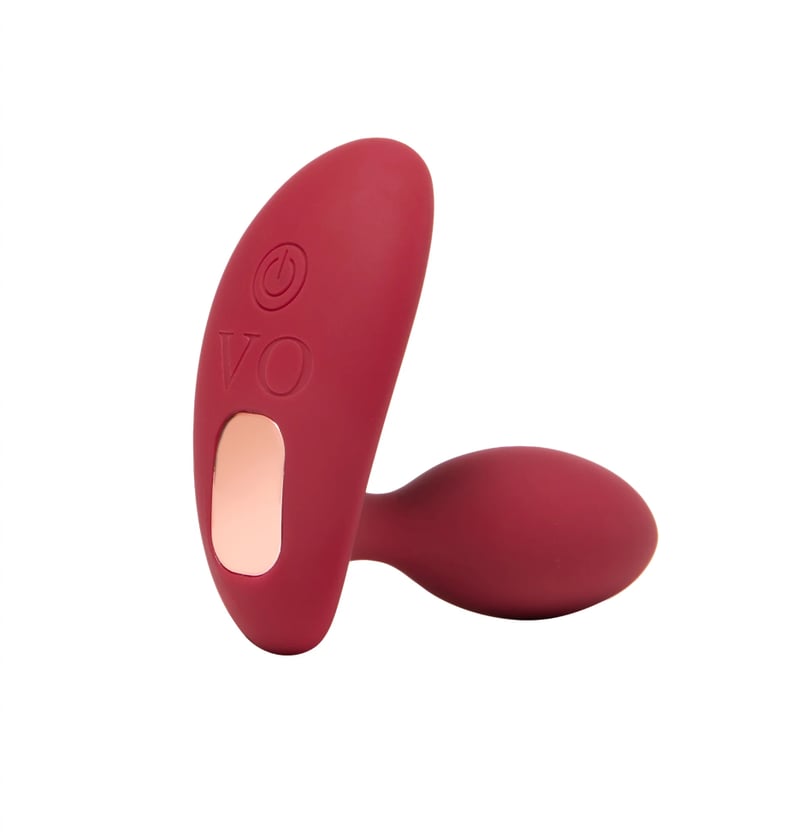 Best Vibrating Butt Plug
Vibes Only Analise Anal Vibe ($99)
This vibrating toy was dreamed up by "Girls Gotta Eat" podcast hosts Ashley Hesseltine and Rayna Greenberg. "It has a slim, flexible neck for easy insertion and a curved base designed to fit comfortably against your body and give you extra vibration externally," the duo tell POPSUGAR via email. It has three intensity levels and three vibration patterns.
And that's not all: "What makes the Analise unlike any other anal vibrator is that it connects via Bluetooth to the Vibes Only app," where you'll find "erotic audio stories featuring anal play (among many other fantasies) to get you in the mood."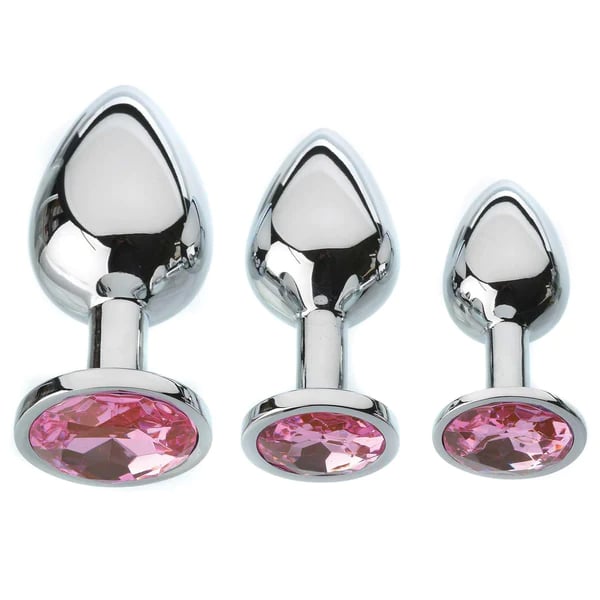 Best Weighted Butt Plug
Adam & Eve 3-Piece Gemstone Anal Plug Set ($52)
Certified sexologist Marla Renee Stewart recommends this butt-plug set for people who "love the weight of metal." The body-safe aluminum set comes with three different-size plugs labeled small, medium, and large. (They increase in size in 10-millimeter increments.)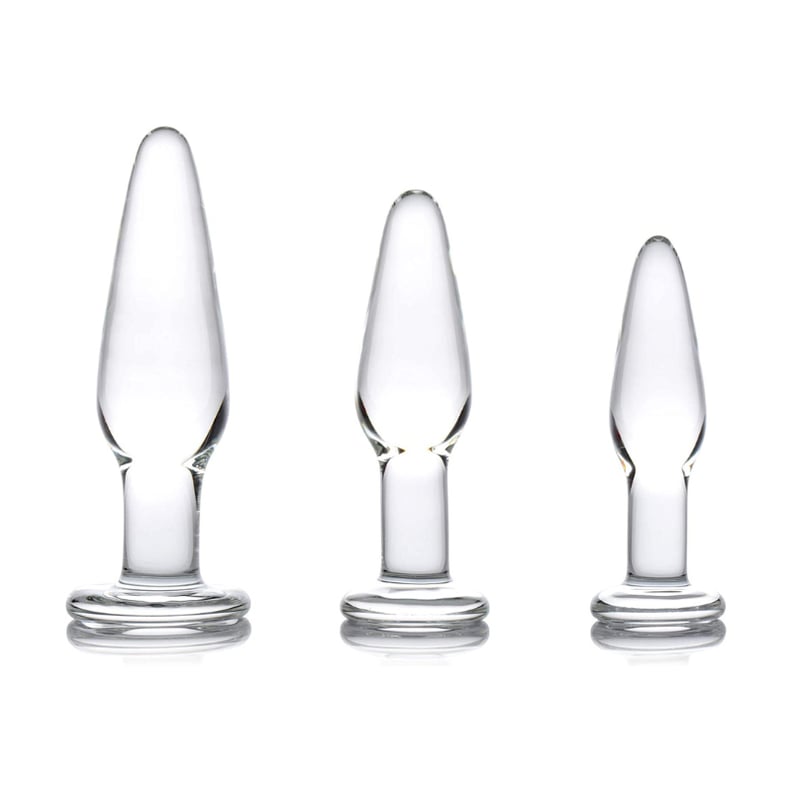 Best Glass Butt Plug
Prisms Dosha 3 Piece Glass Butt Plug Set ($20, originally $40)
Glass is another great material to consider when purchasing a butt plug because it's "nonporous and will not collect bacteria," White explains. This kit comes with three sizes ranging from 4.5 inches to 5.75 inches.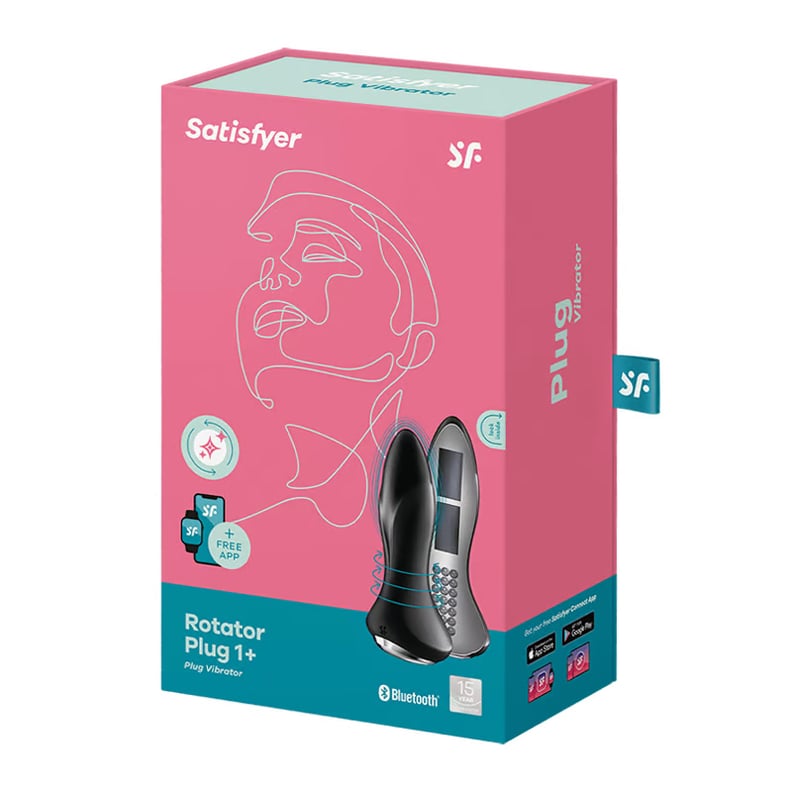 Best Advanced Butt Plug
Satisfyer Rotator Plug 1+ Connect App ($70)
Consider yourself experienced? White recommends this high-tech device, which "stimulates the prostate area with rotating internal beads and vibrations that are controlled through Satisfyer's Connect App." As White explains, "This dual stimulation provides a unique sensation for all genders, making it the perfect device for everyone to explore anal play." The device is waterproof and made of body-safe silicone and has a 15-year warranty.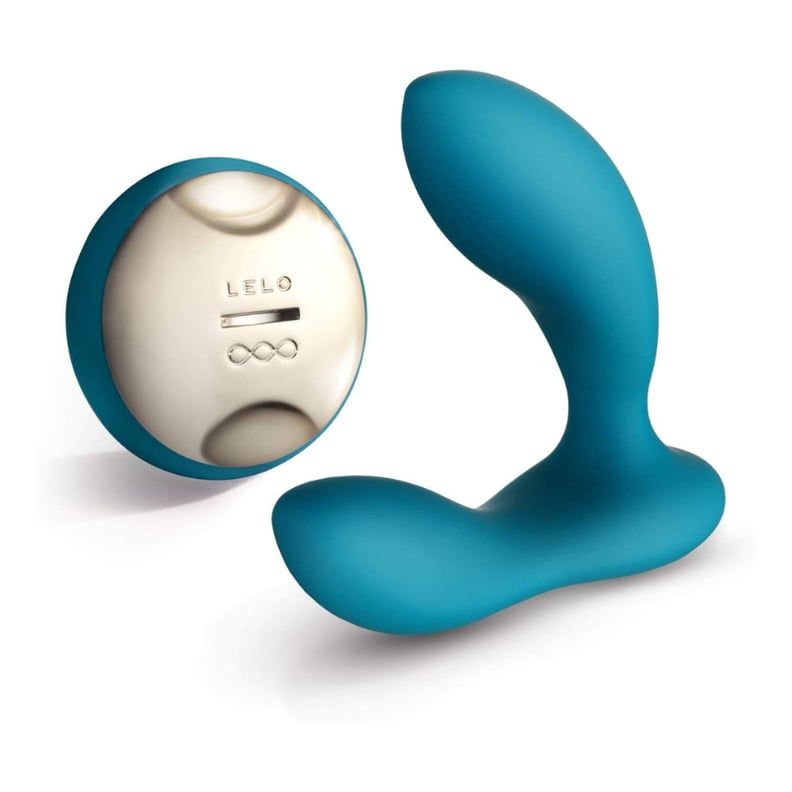 Best Butt Plug For Prostate Stimulation
Lelo Hugo Prostate Massaging Butt Plug ($219)
If you're looking for a butt-plug toy for prostate stimulation, this device has you covered. It's pricey but worth the hype, per numerous reviewers. The powerful remote-control vibrator is crafted in waterproof silicone, featuring not one but two motors for double the pleasure. With six settings and long-lasting charge, you won't regret the splurge.