Each Guest in This Colorful Wedding Took Turns Giving Love Advice to the Couple
Most weddings feature a color palette of two or three shades, but Jackie and Geoff didn't want to narrow it down. Their solution? Include every color in a rainbow-colored Quaker-style wedding. On top of it all, Jackie handmade every single detail — the 300-plus flowers were only just the beginning. She also created boutonnieres for each of the 40 guests, a unique "guestbook" that was a sheet of textured rainbow paper, the colorful staff that replaced her bridal bouquet, and more.
Jackie and Geoff tied the knot at the Wallingford Community Arts Center in Pennsylvania, which featured whimsical gardens and a beautiful old mansion. The self-uniting Quaker ceremony involved each guest, who shared loving advice for the couple. The first speaker held a large ball of white yarn that was 600 yards in length. They then tossed it from one person to the next across the circle, creating a web around them.
Overall, their special day was filled with so much love and color. See the photos!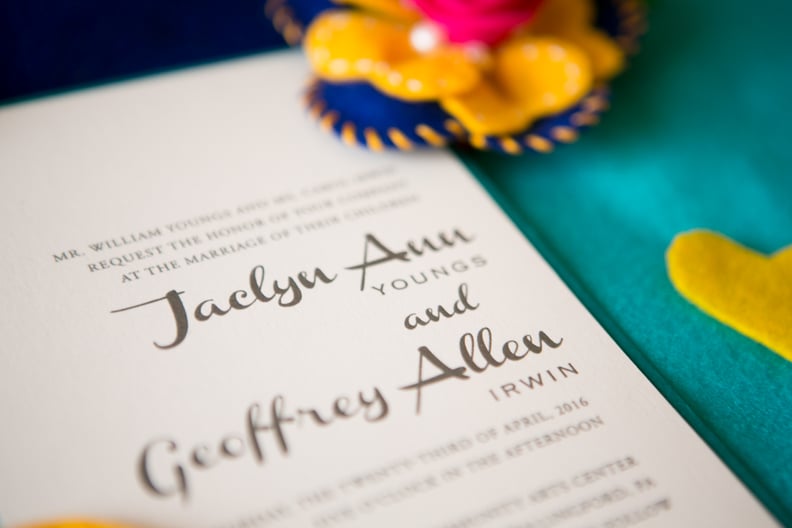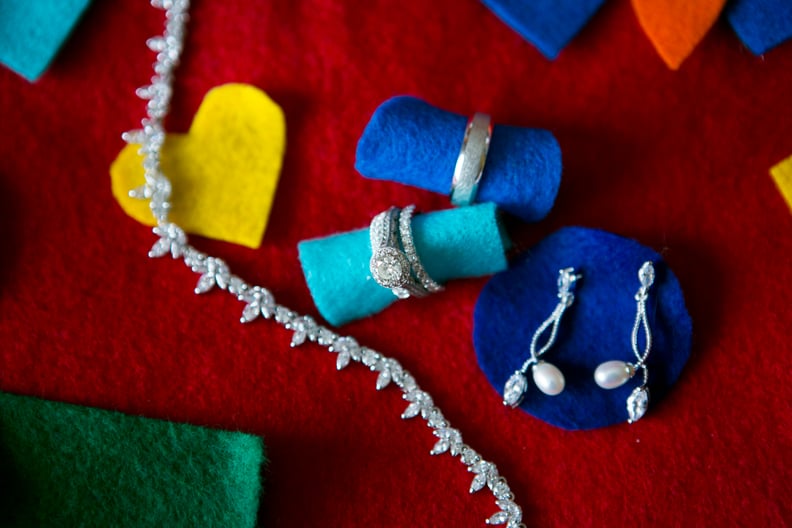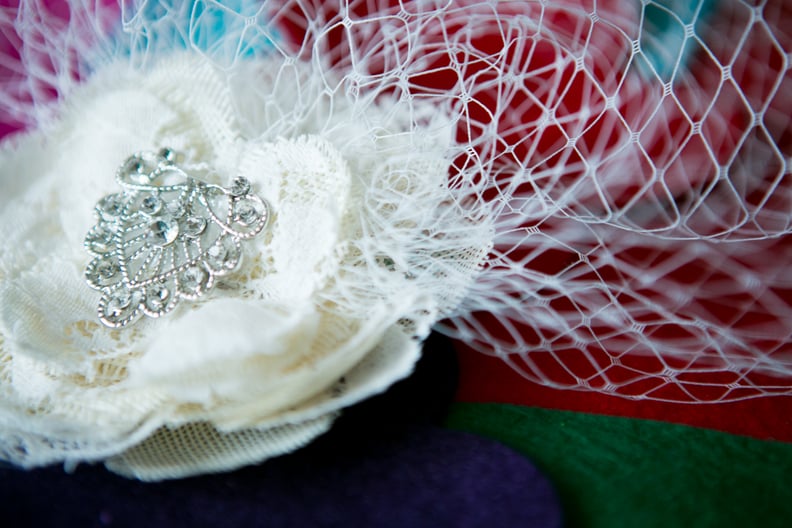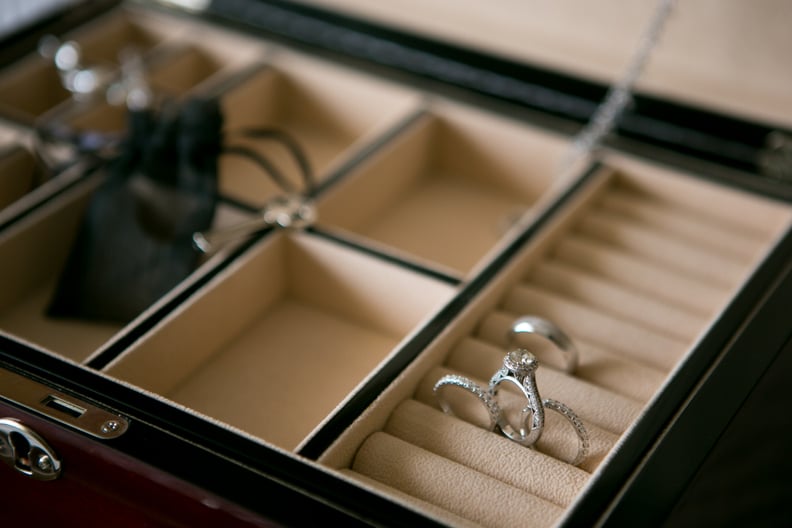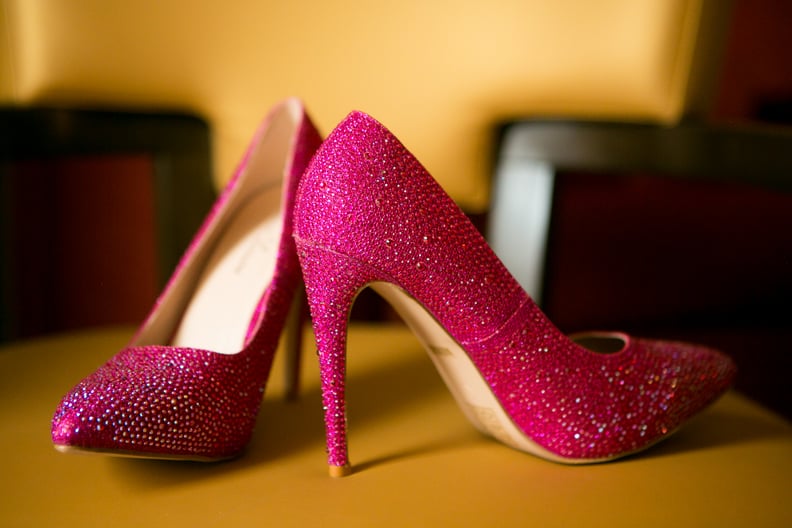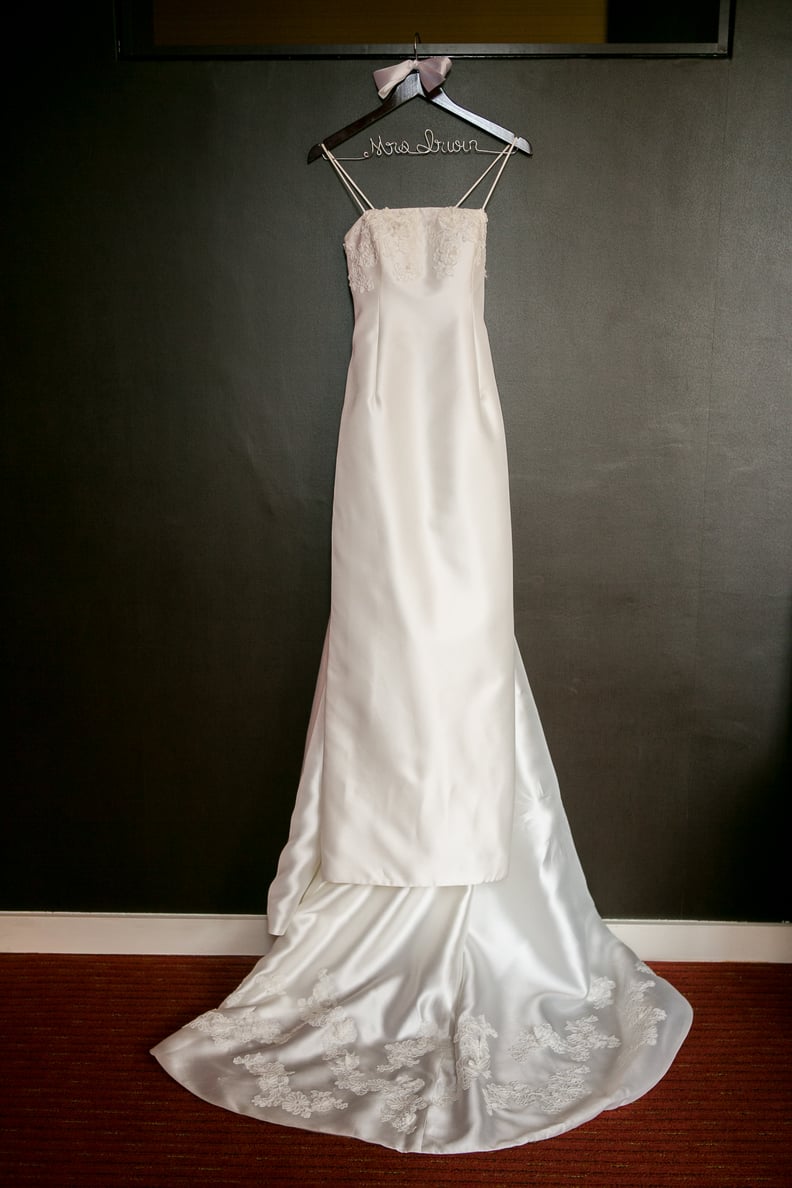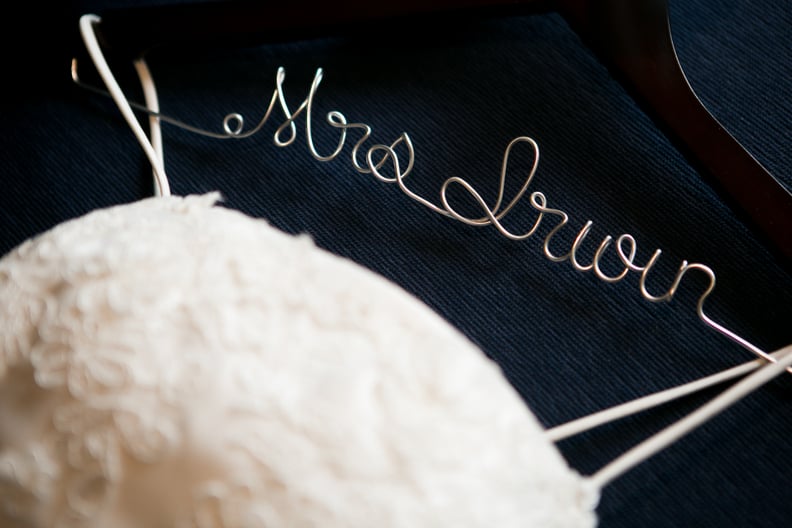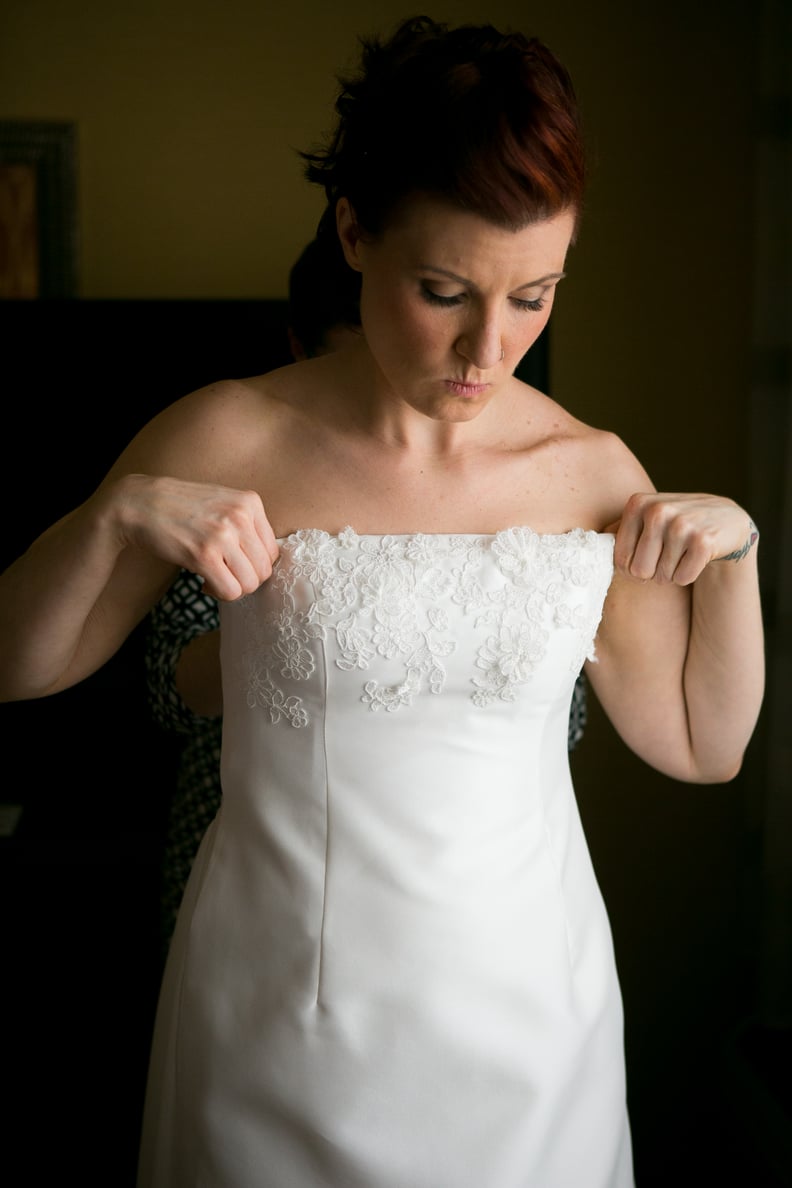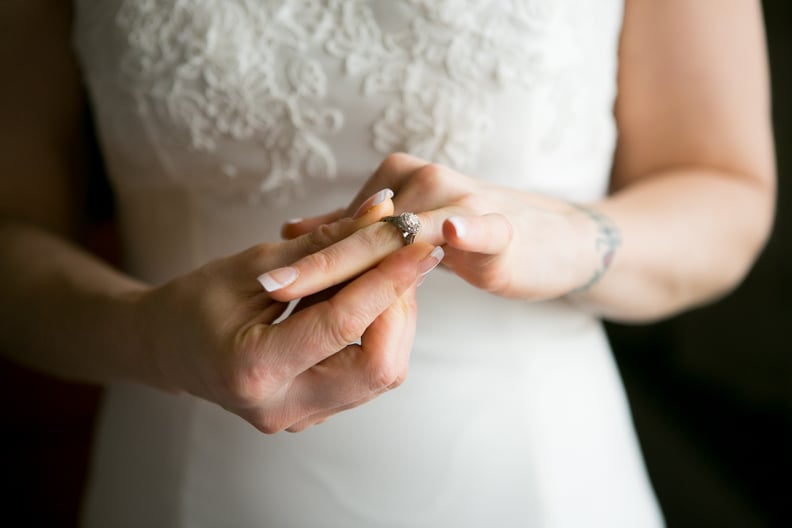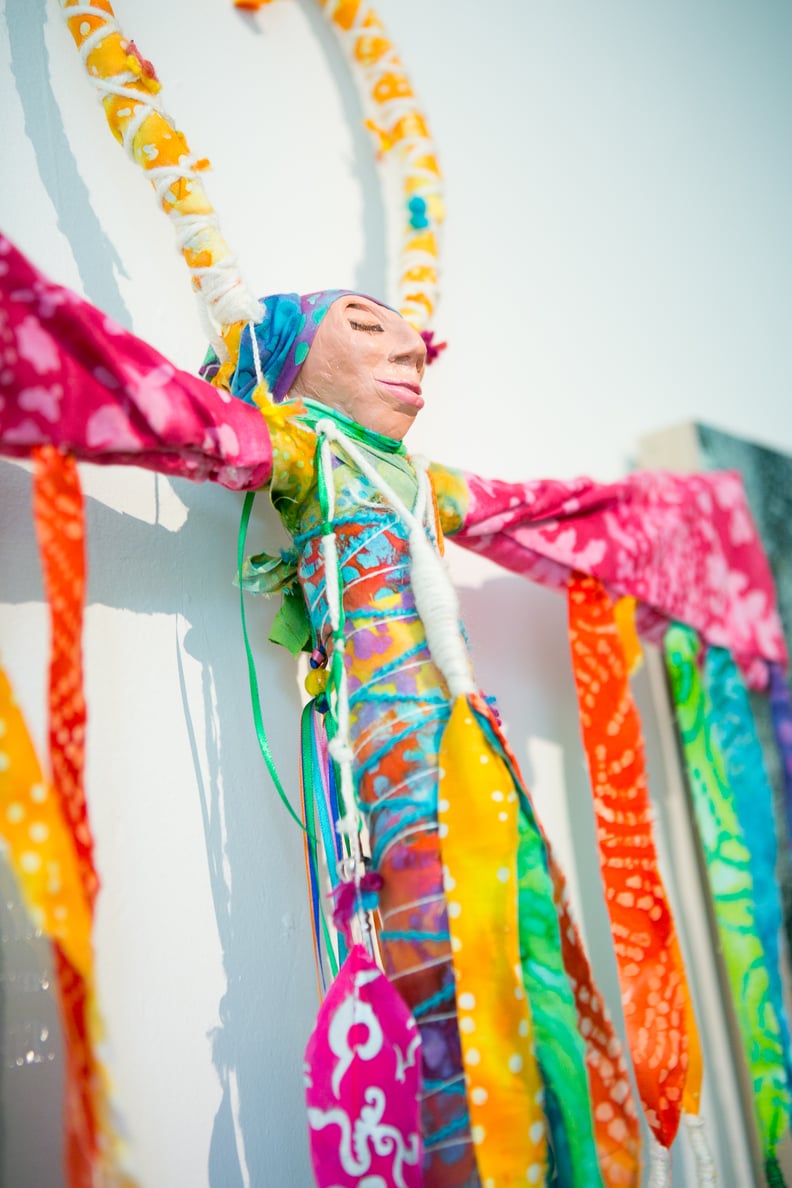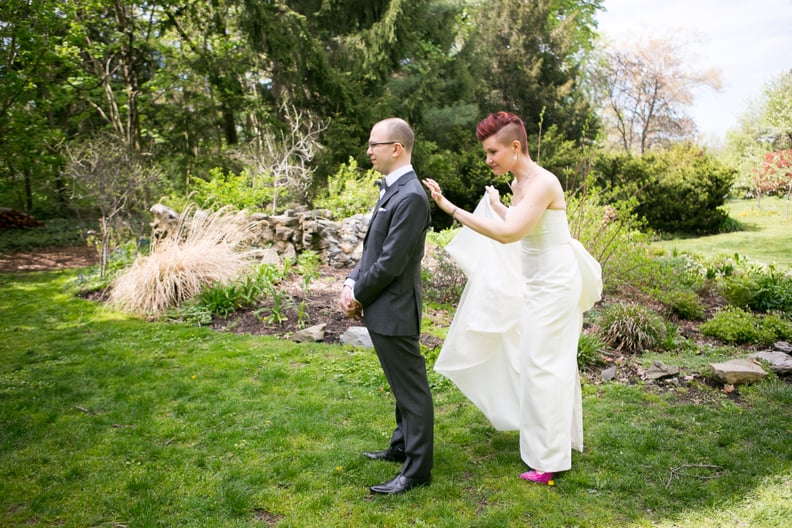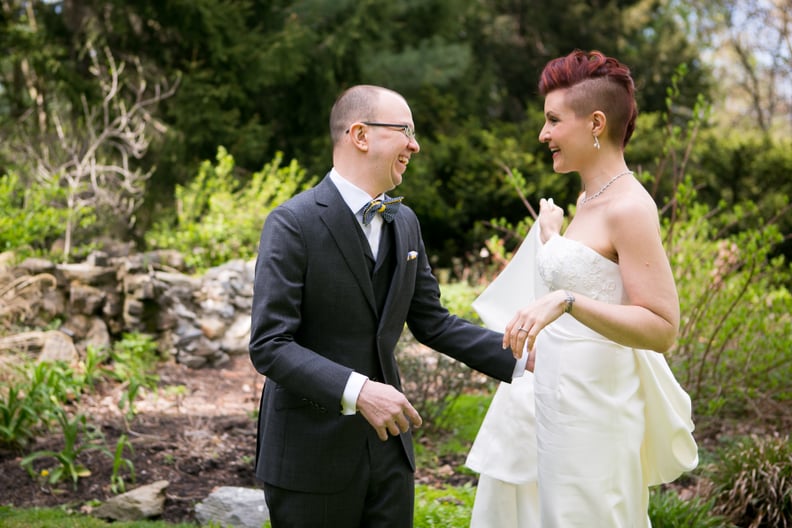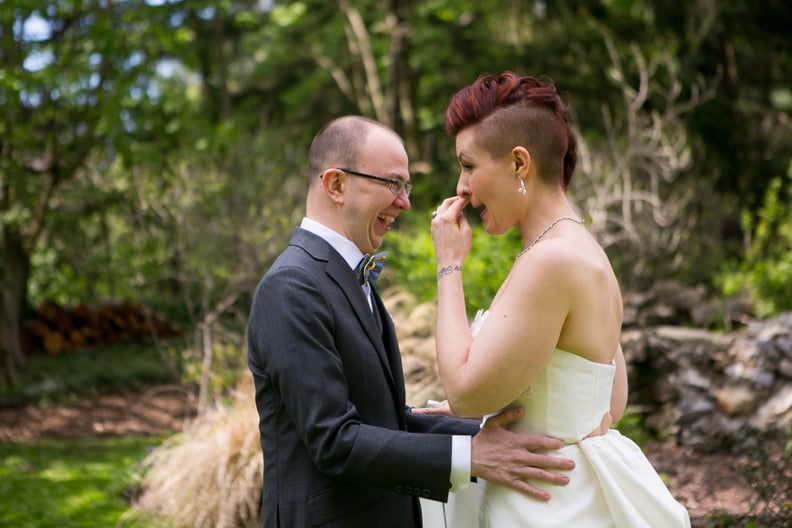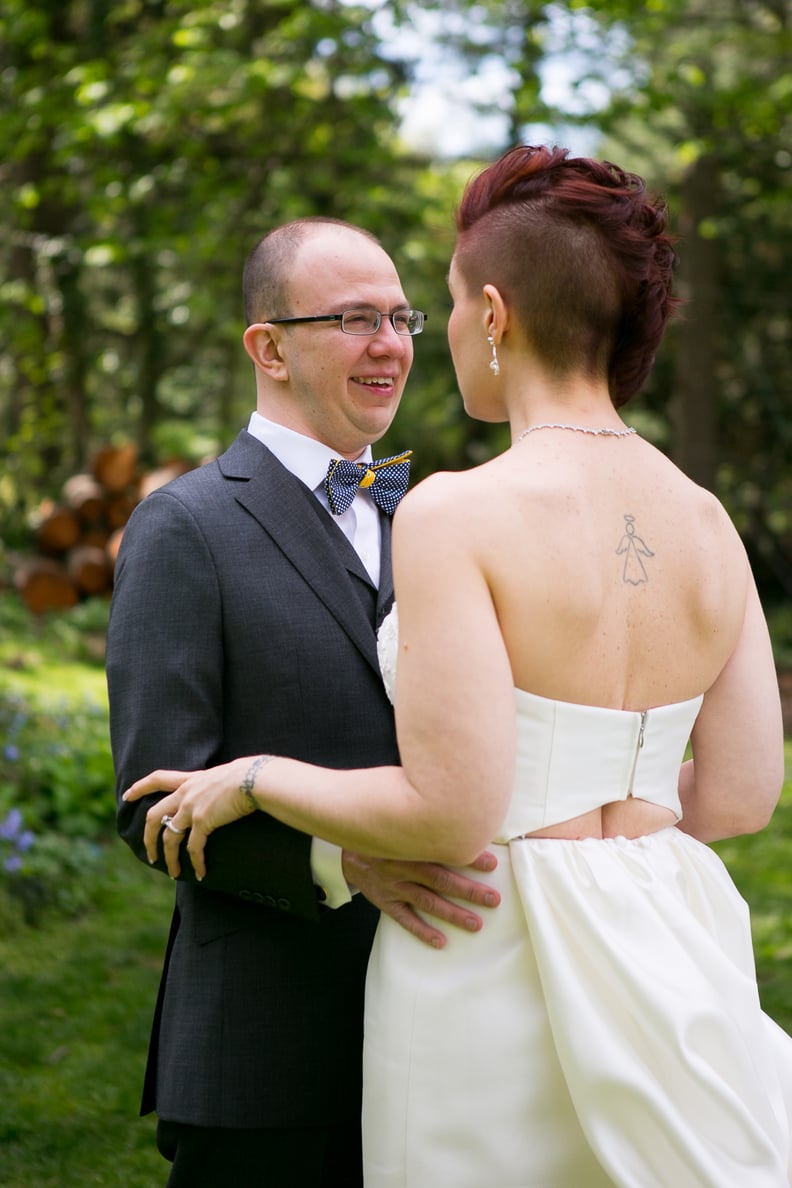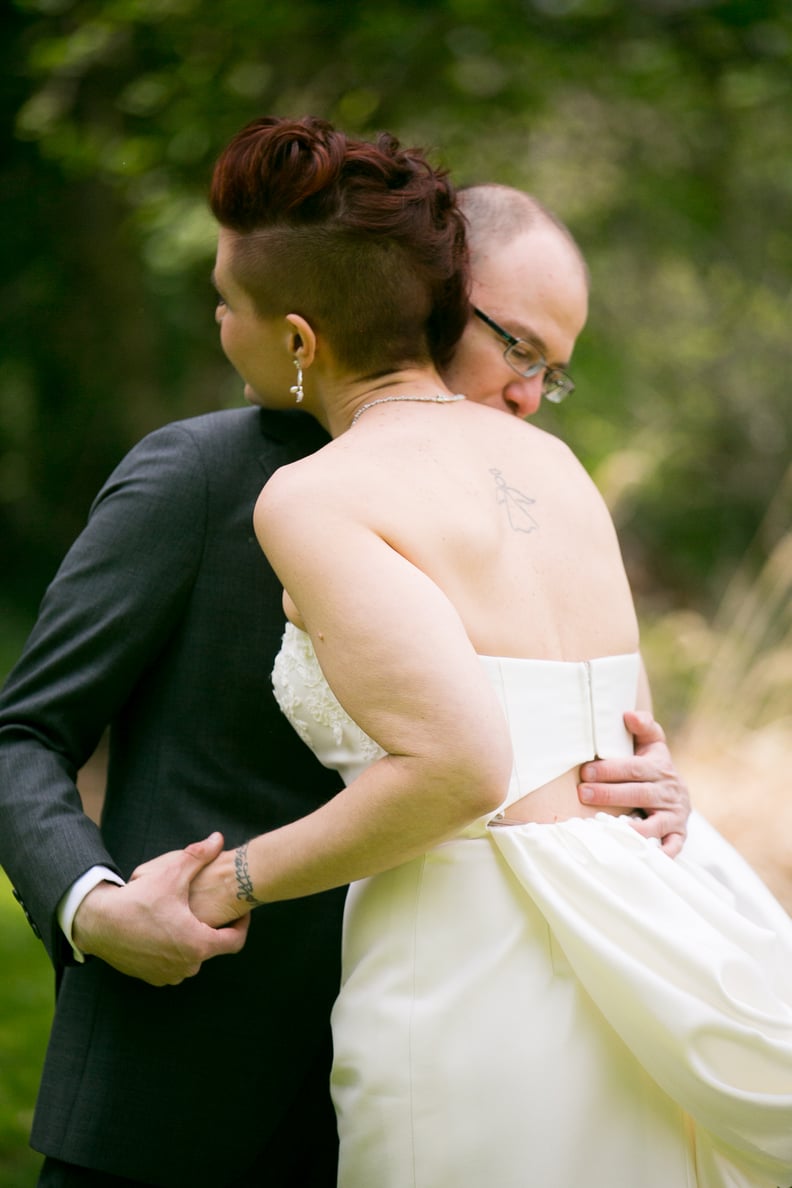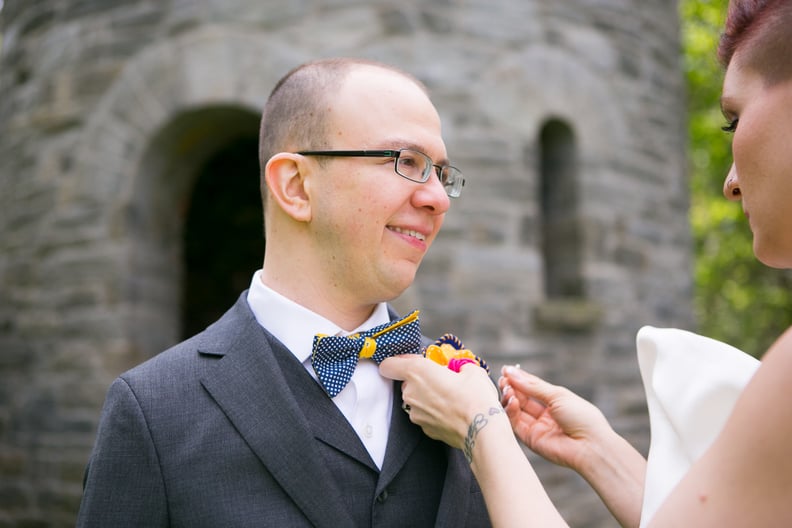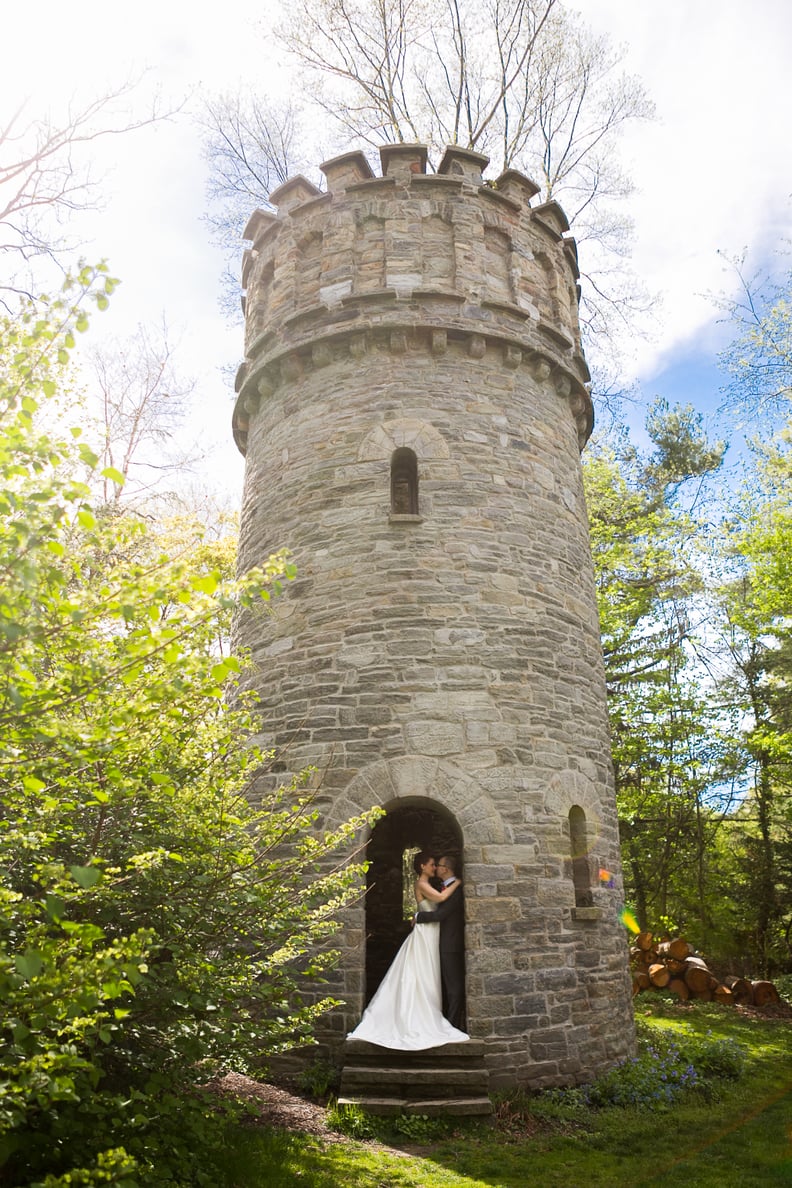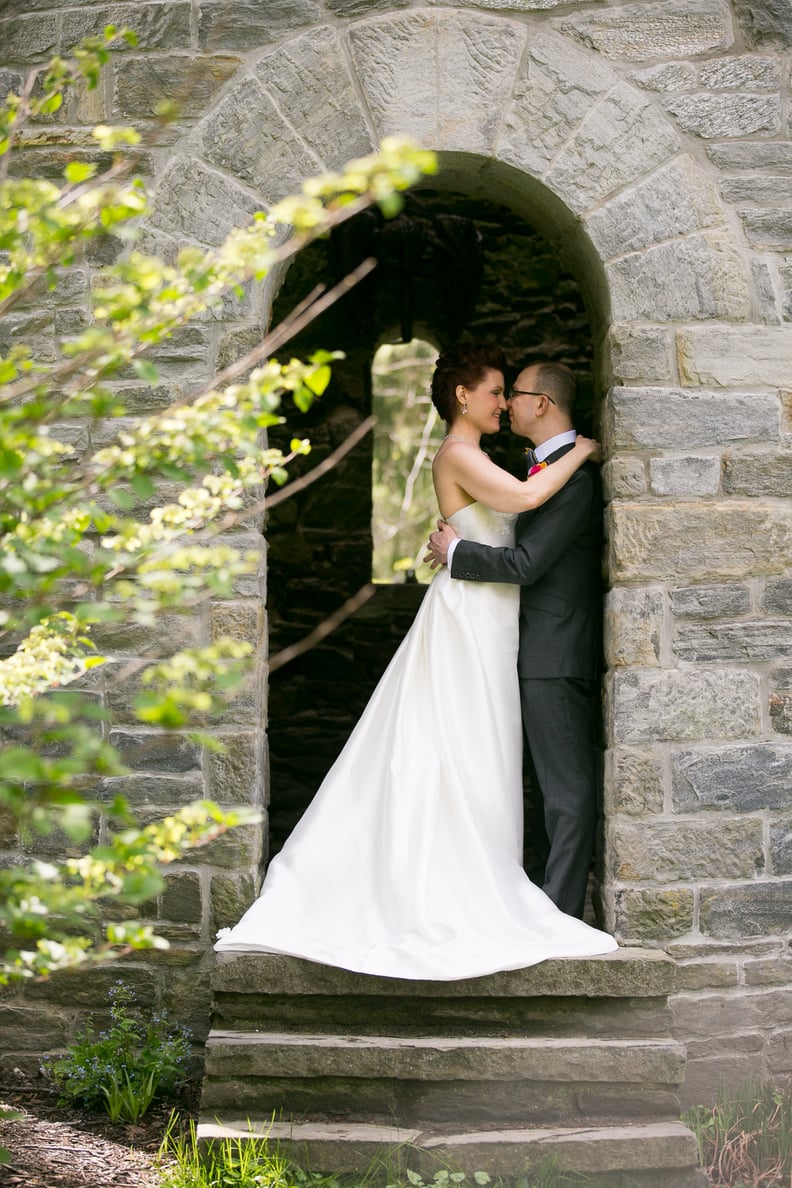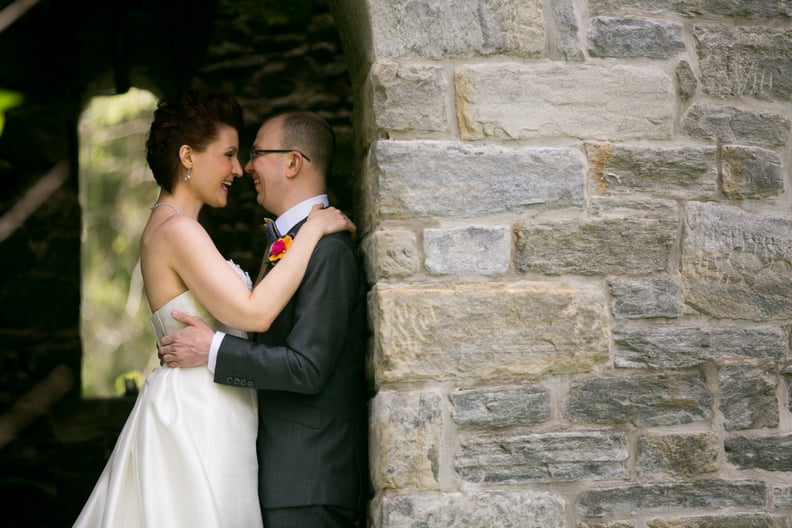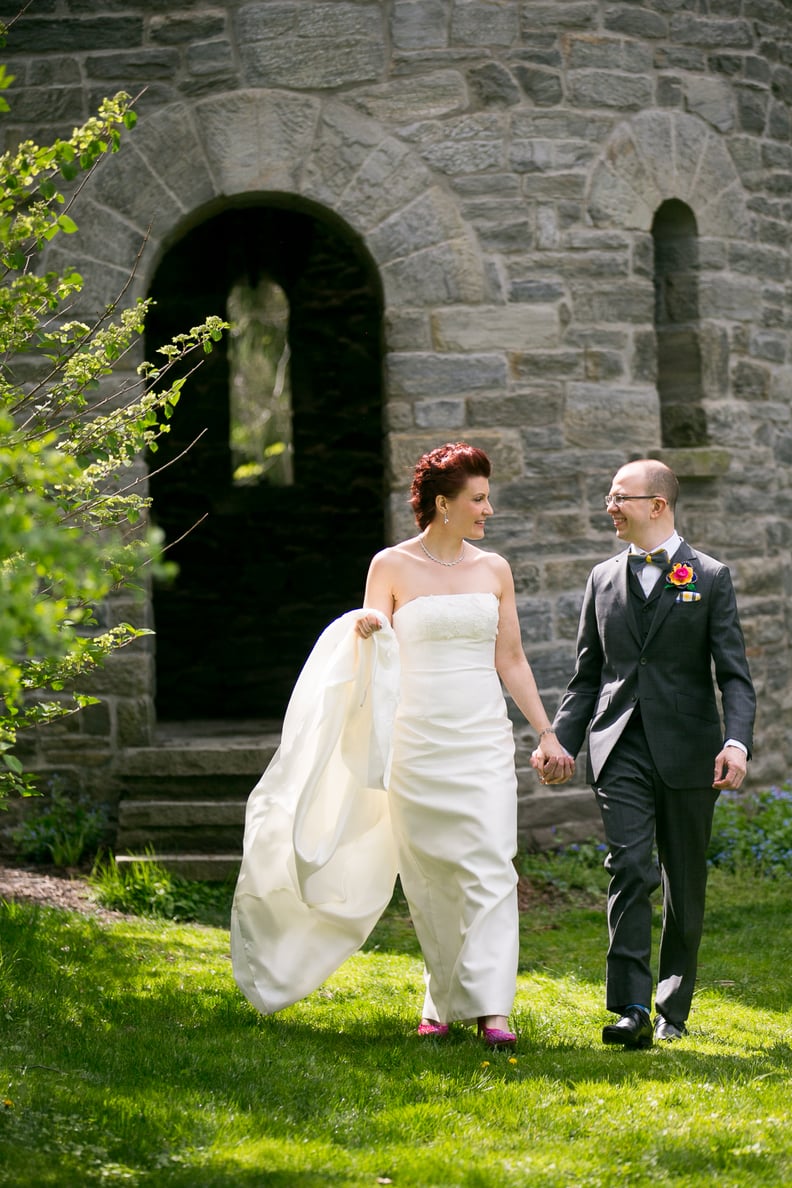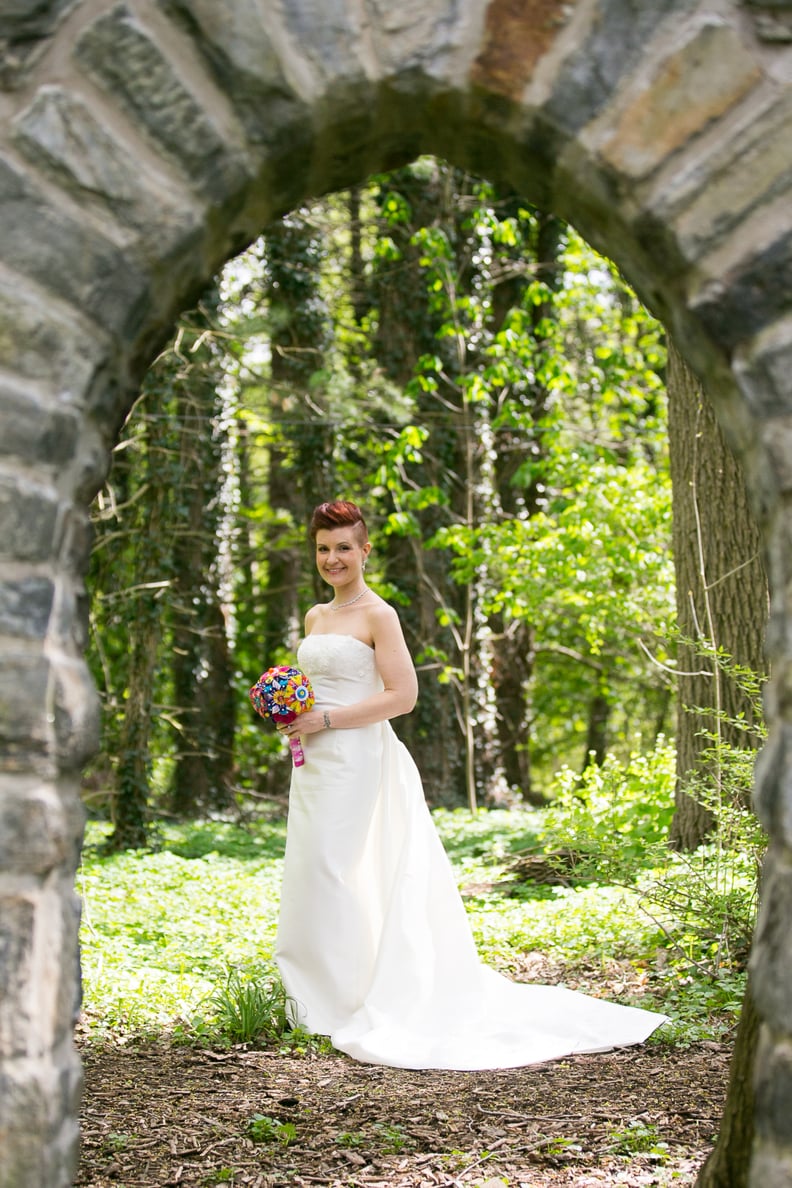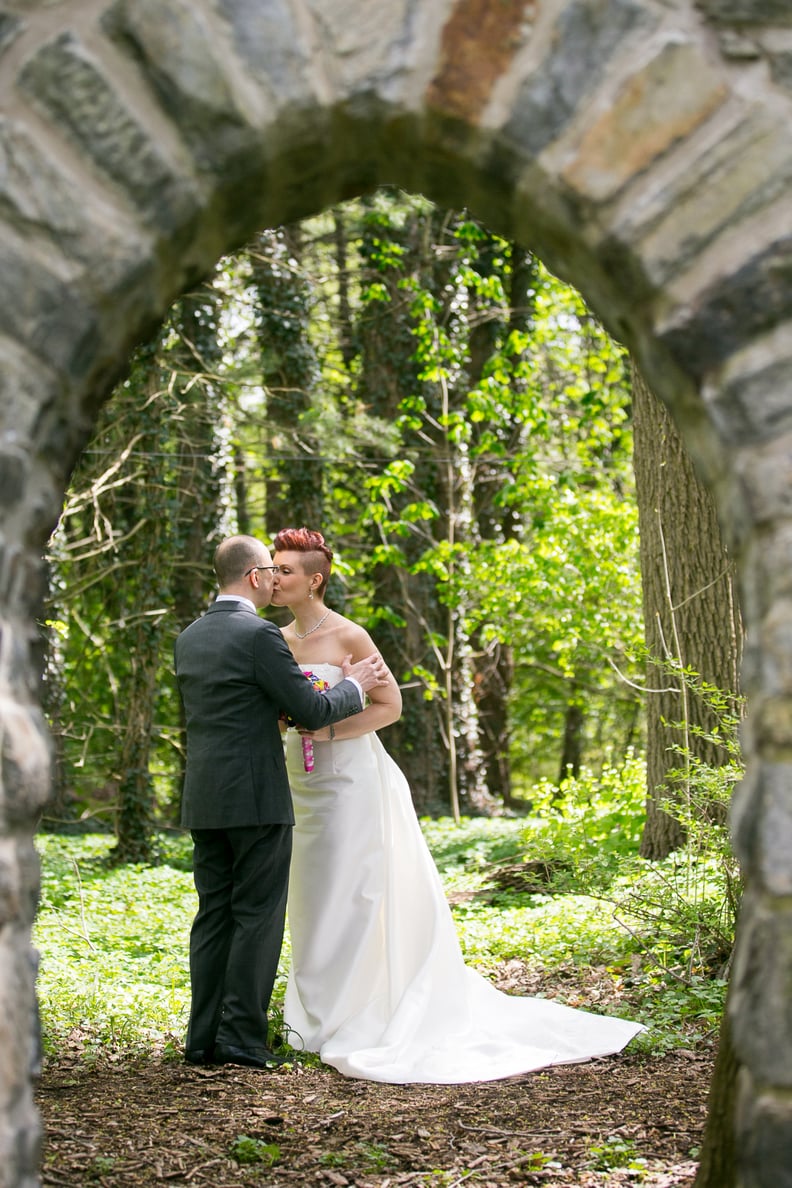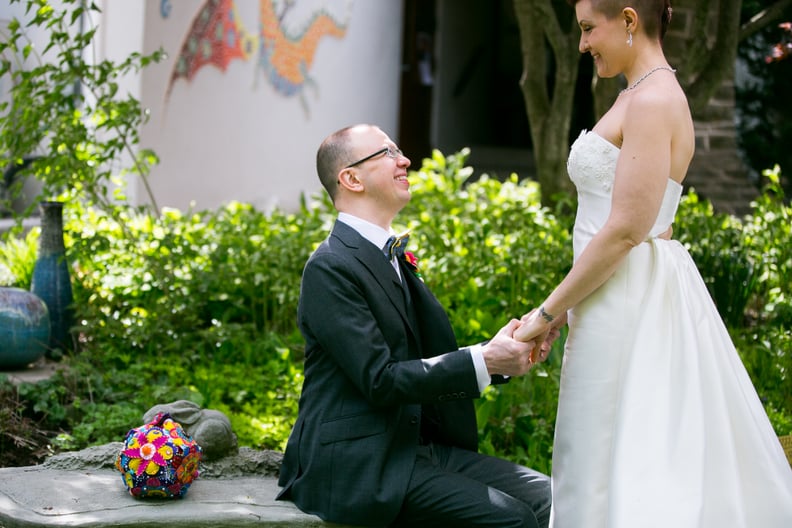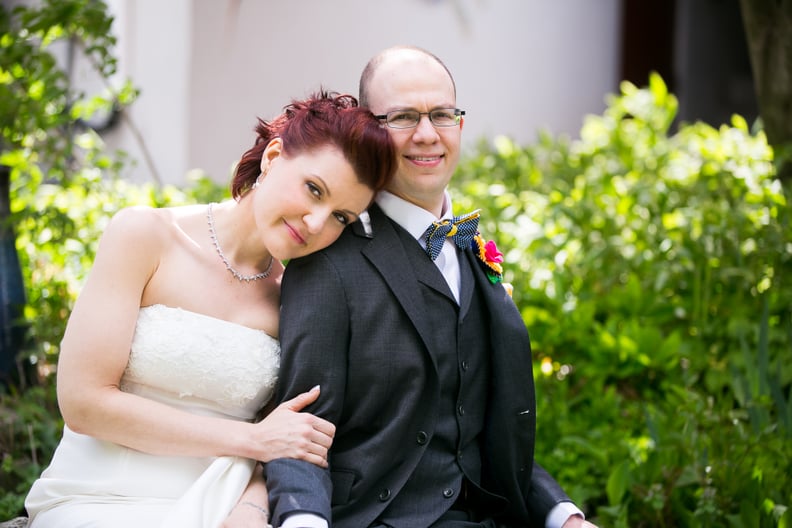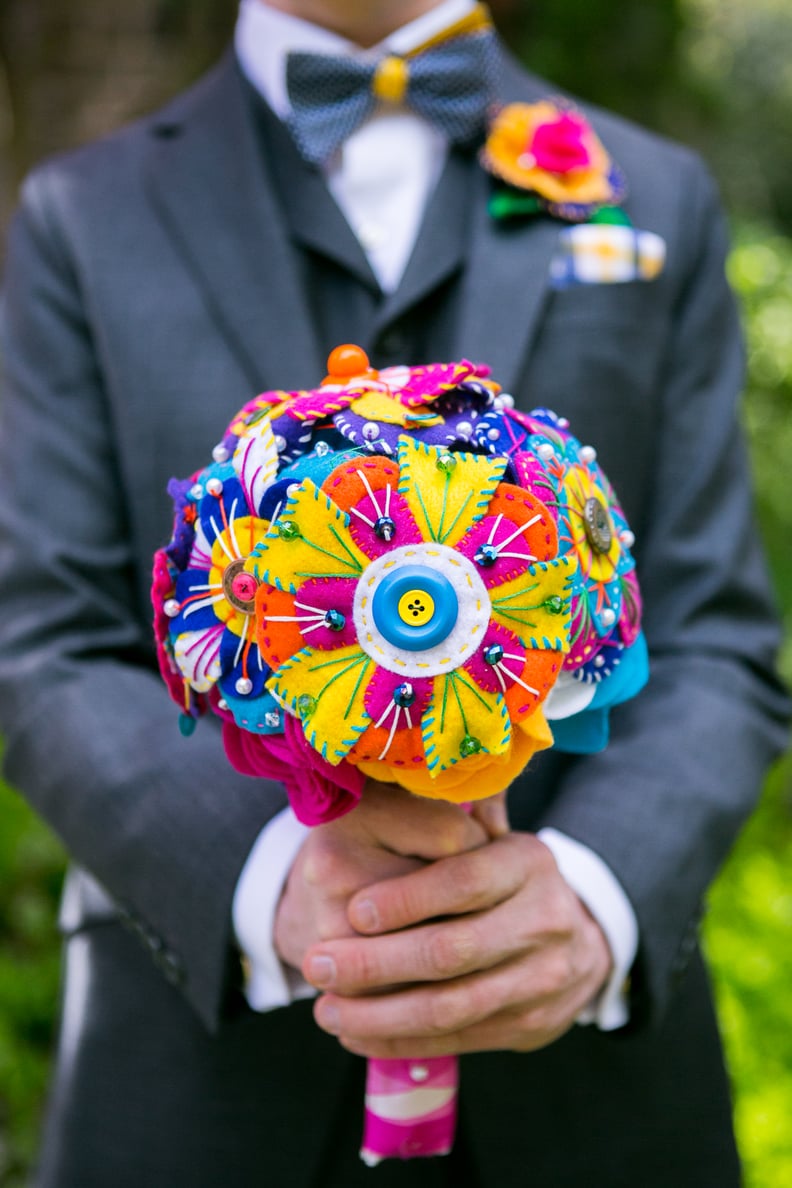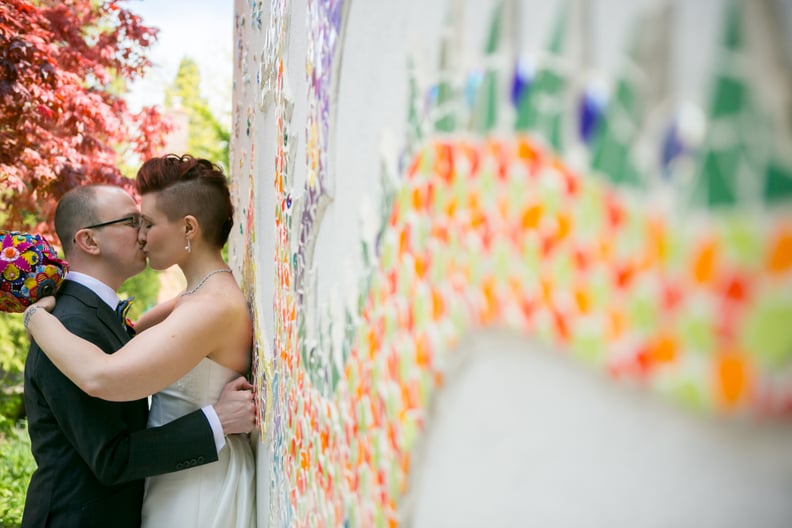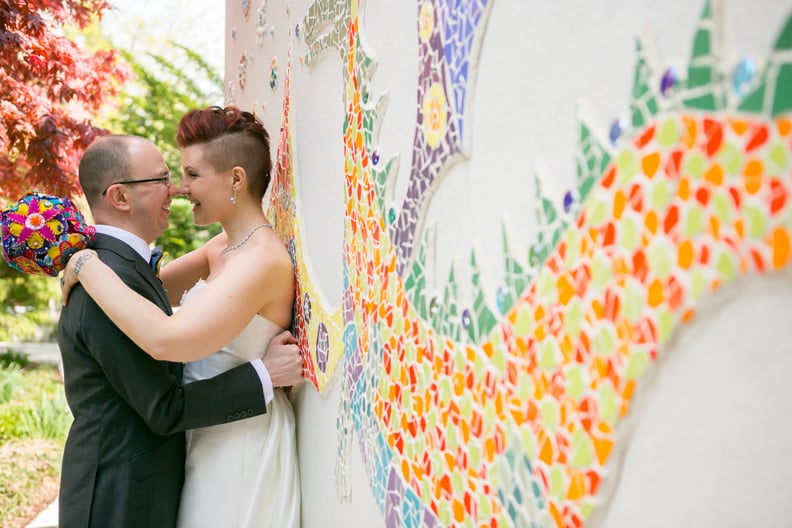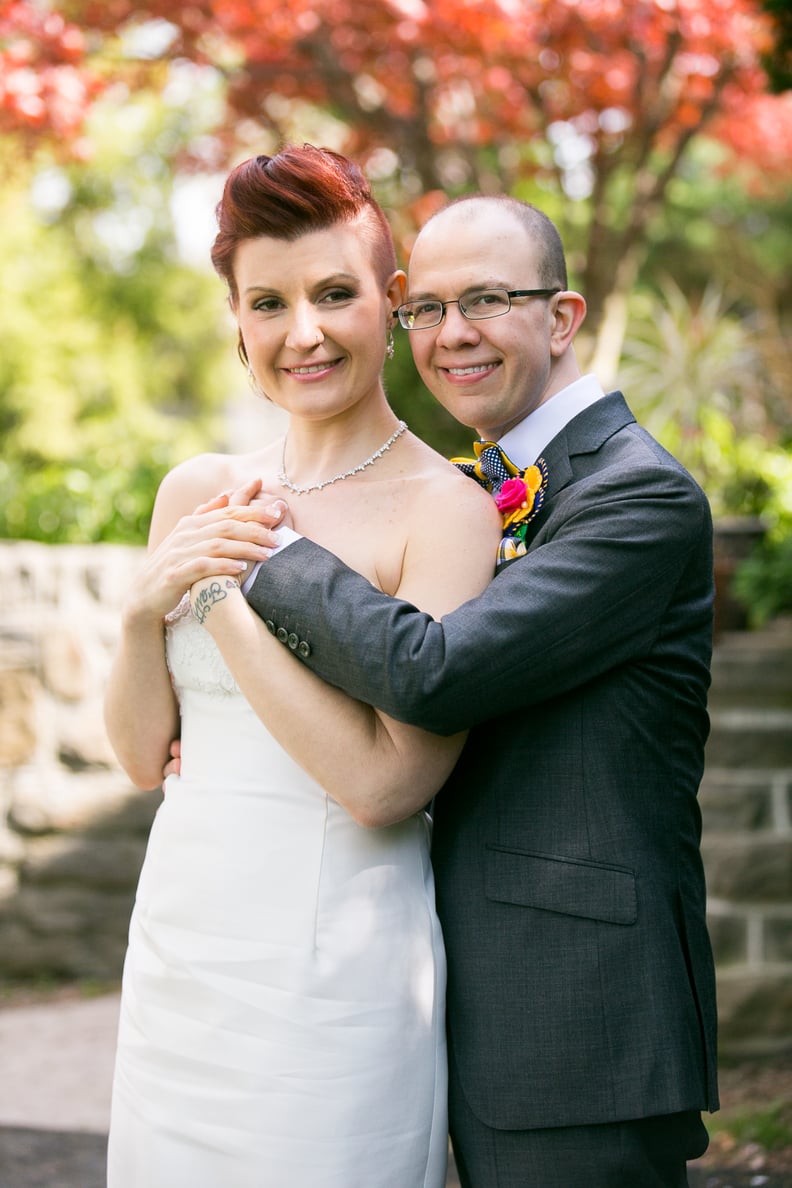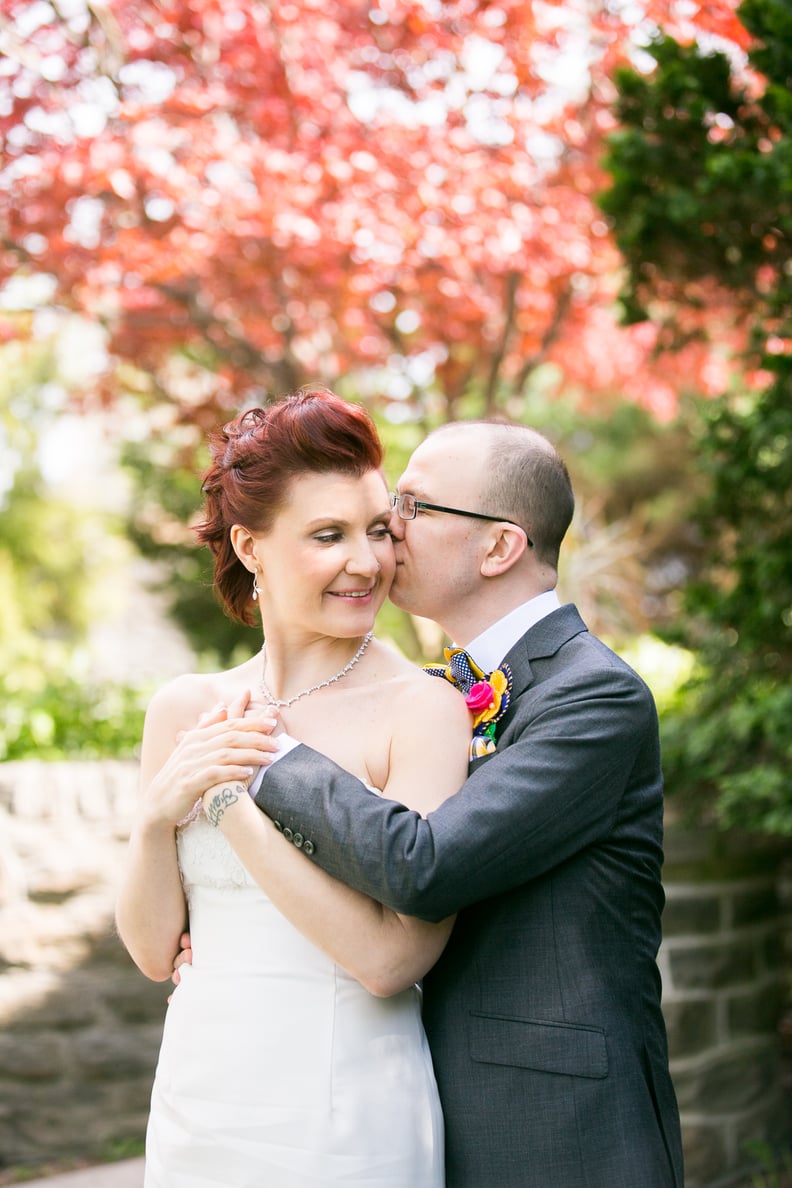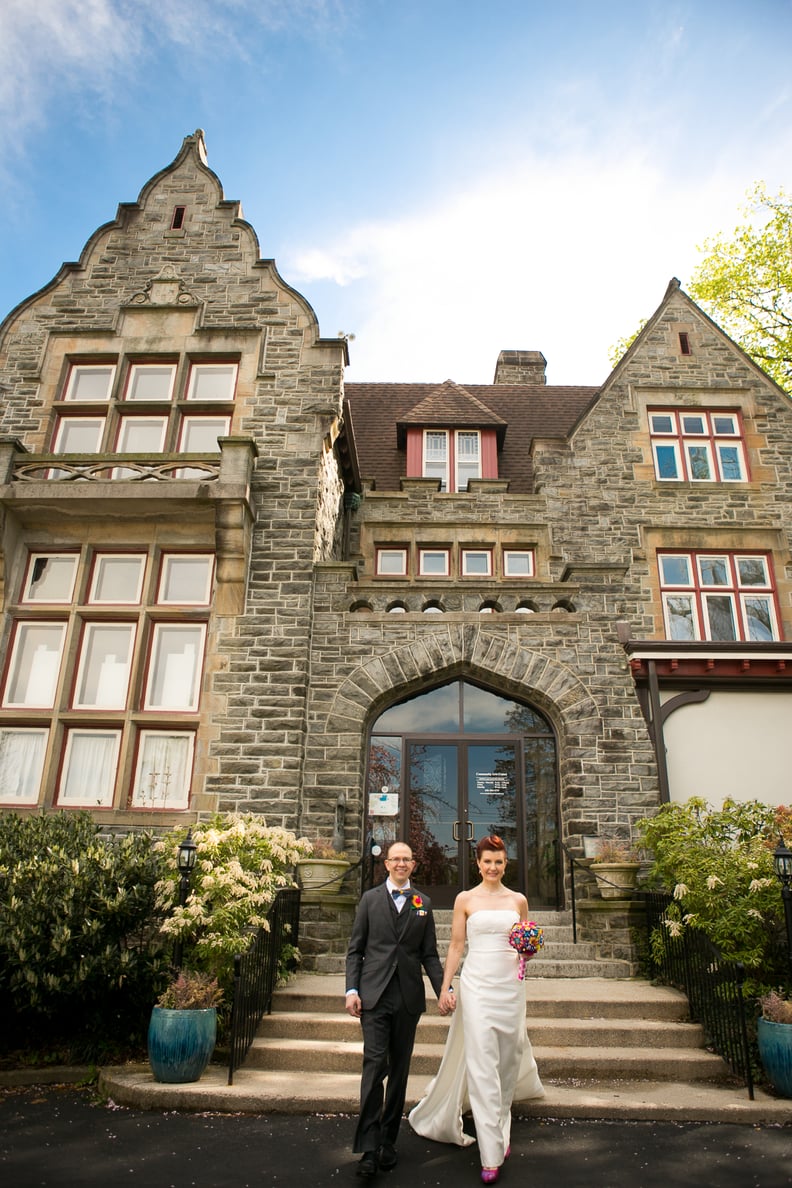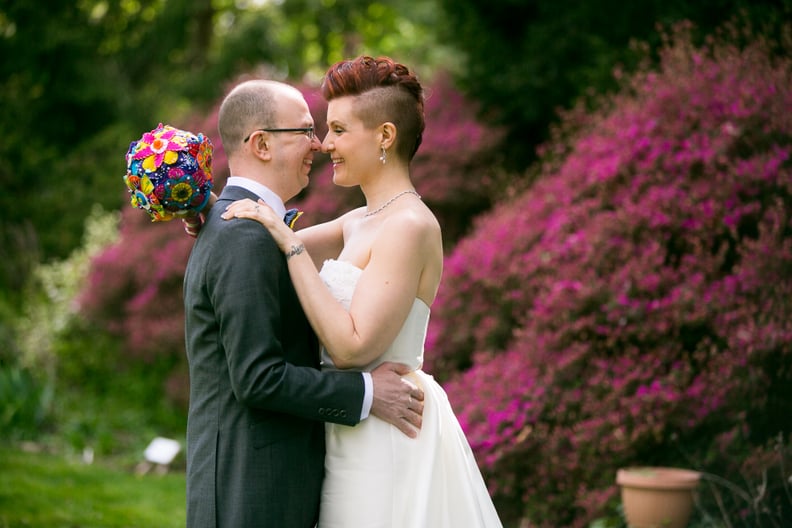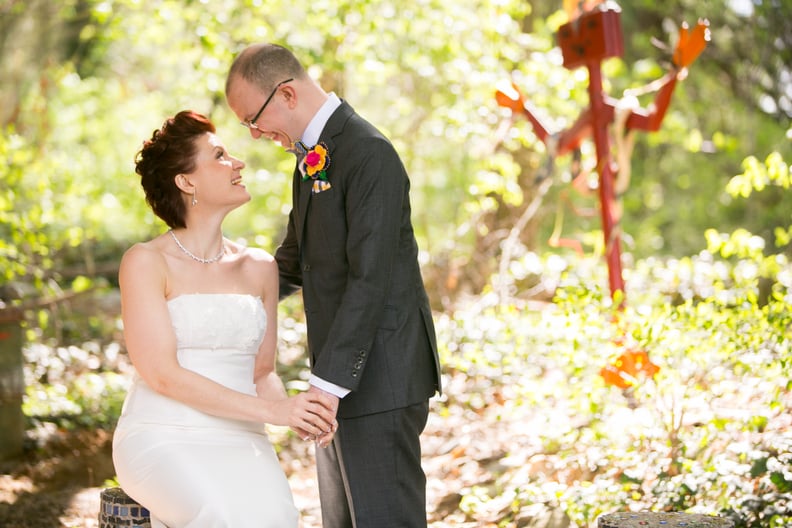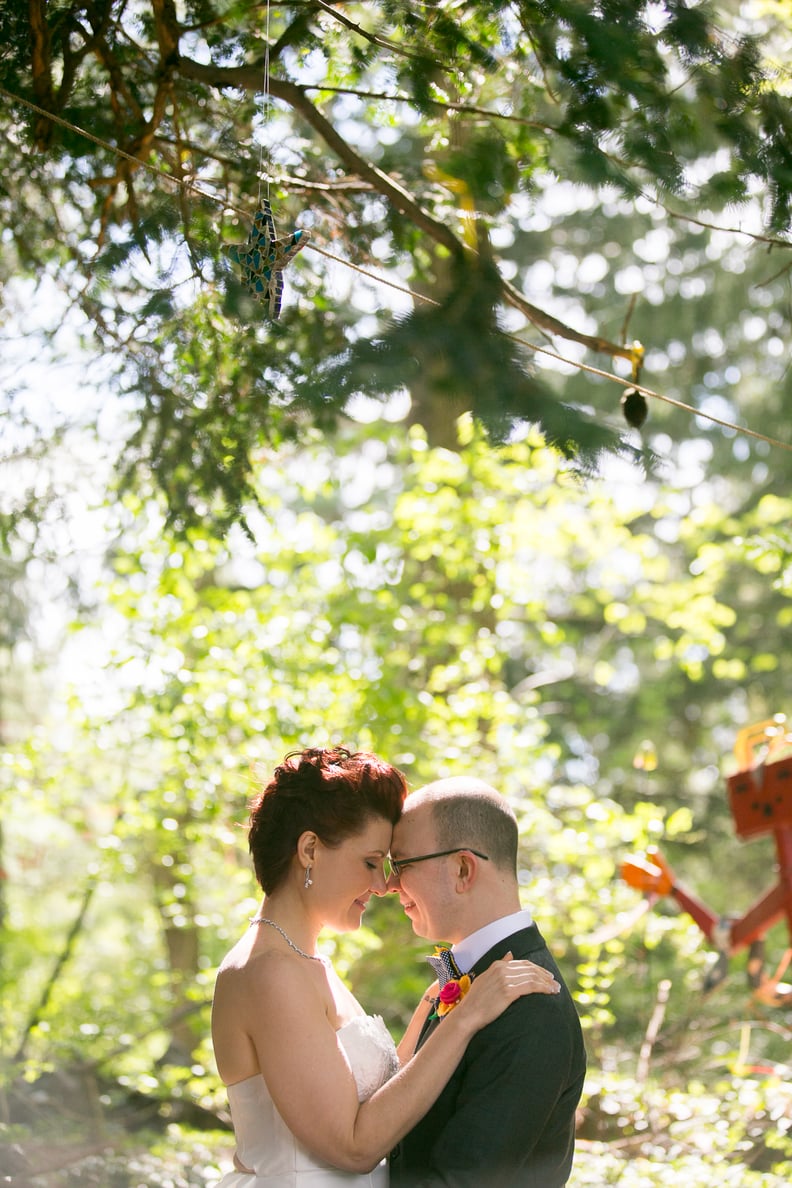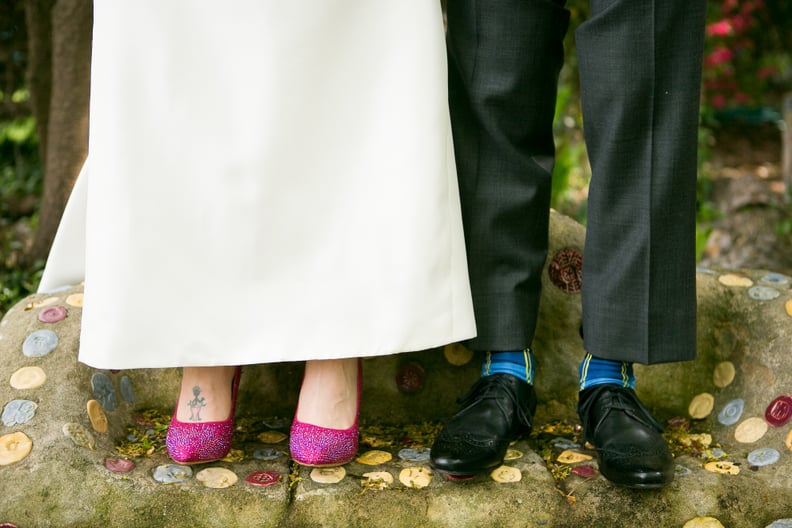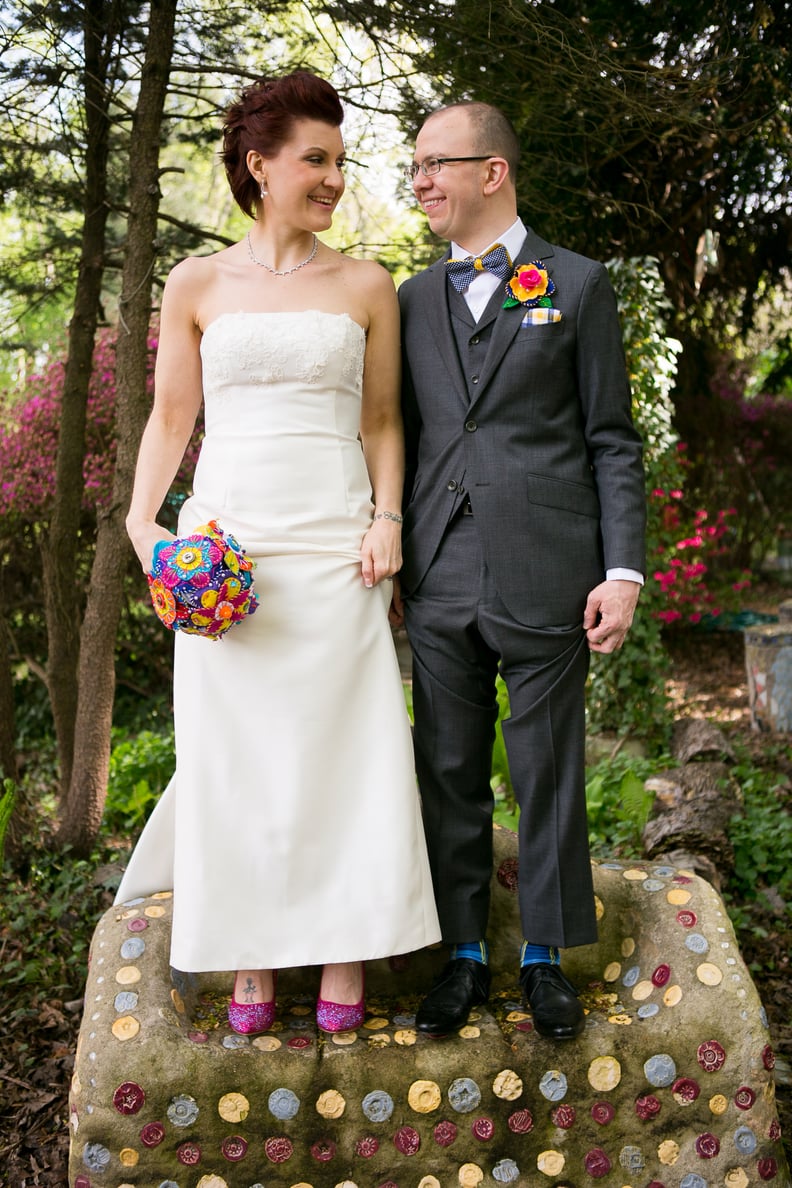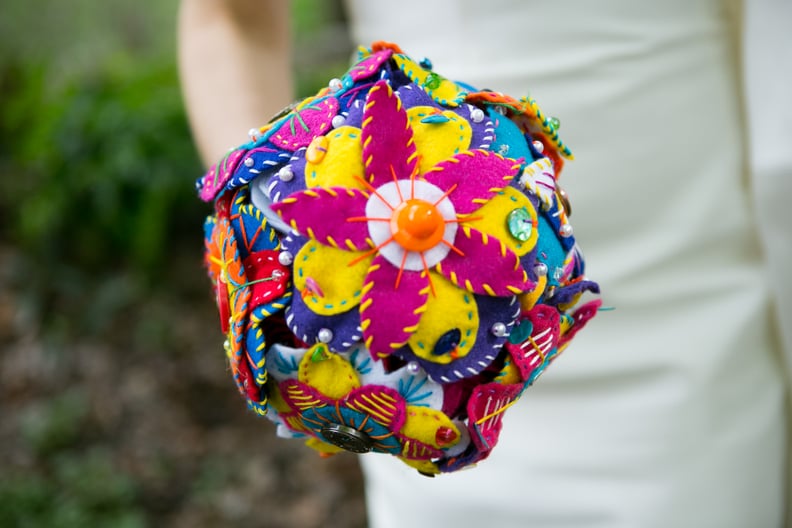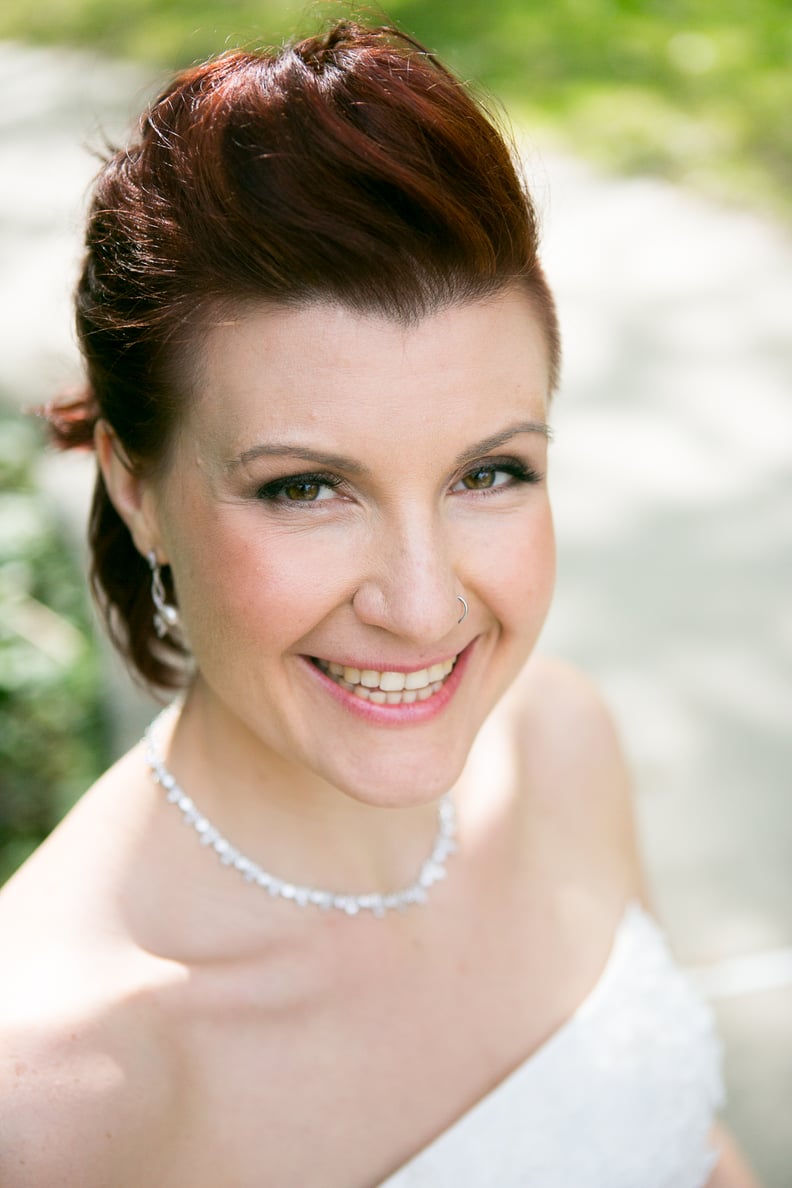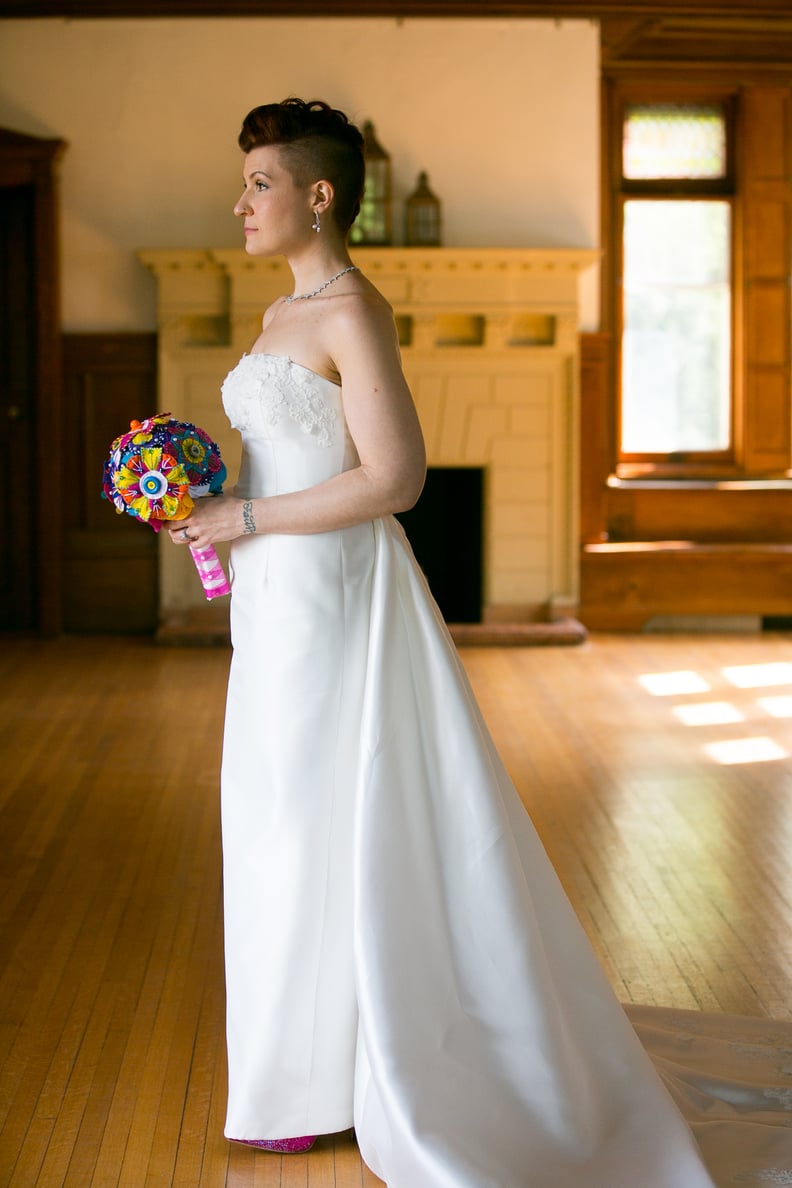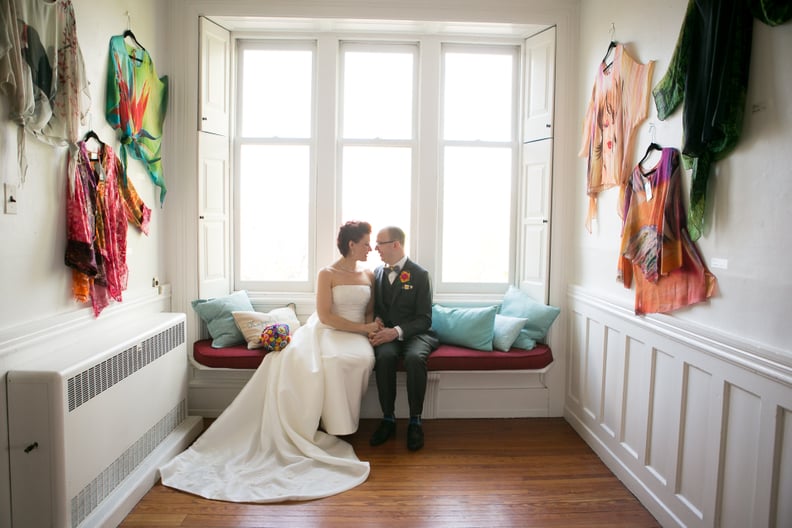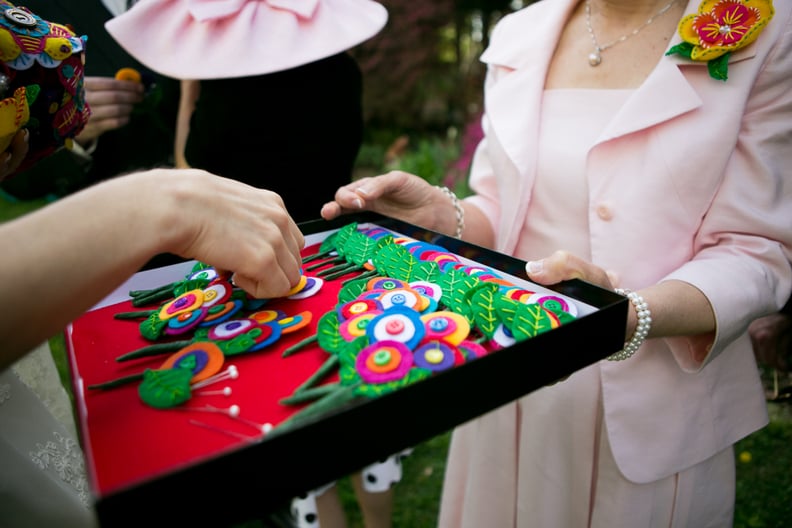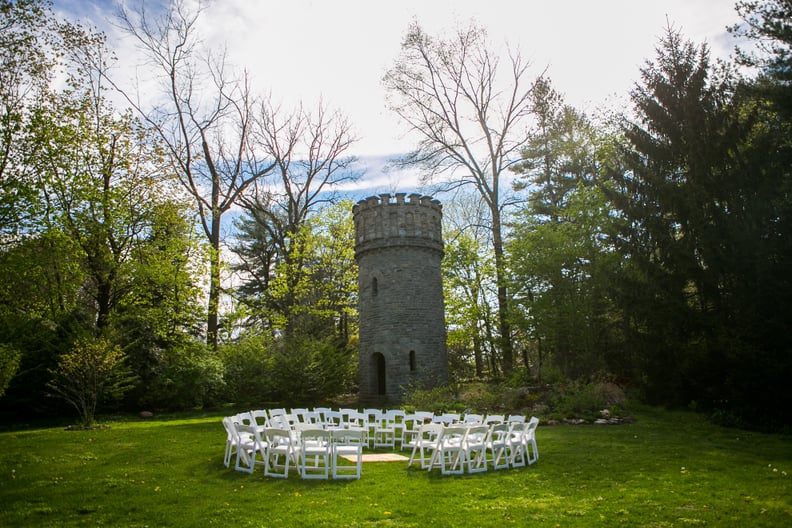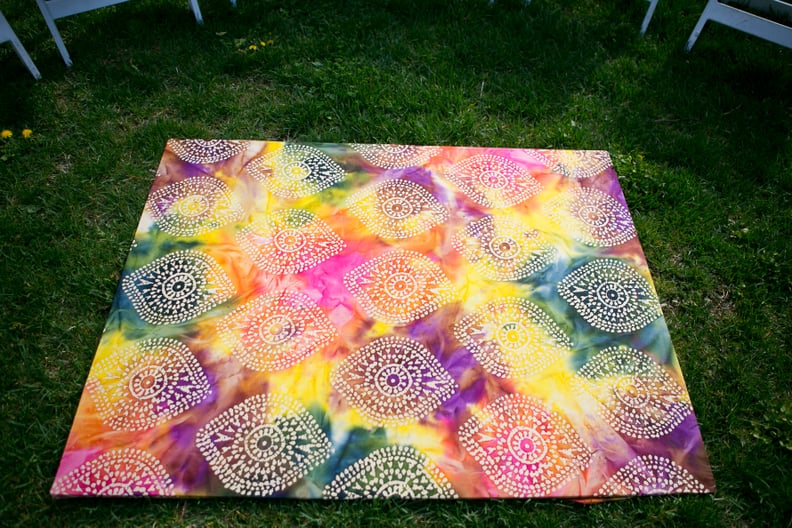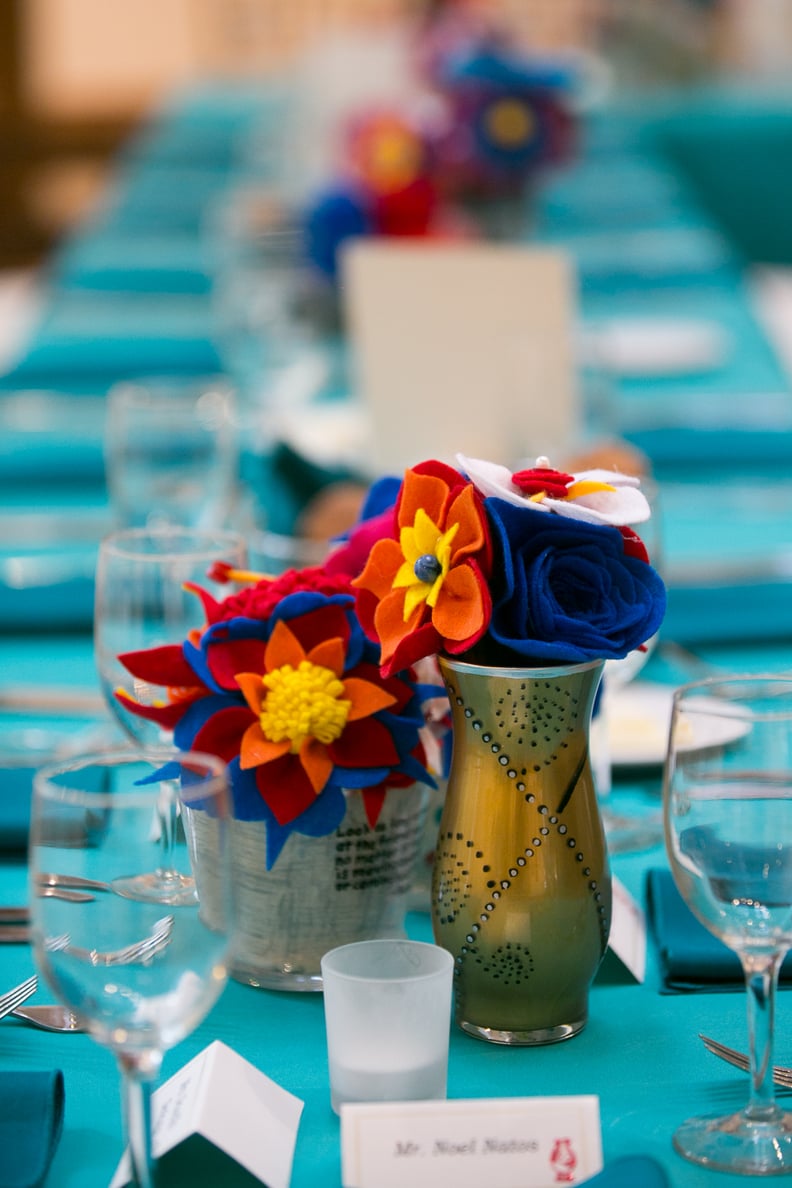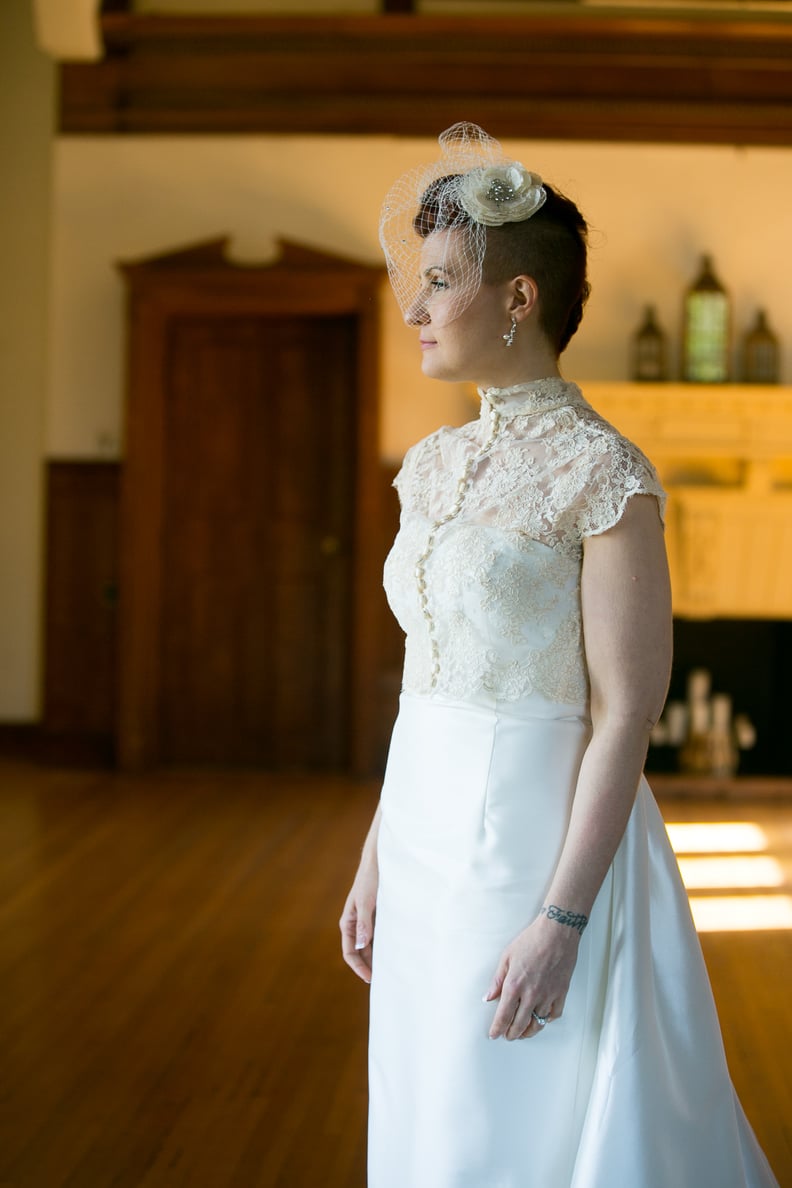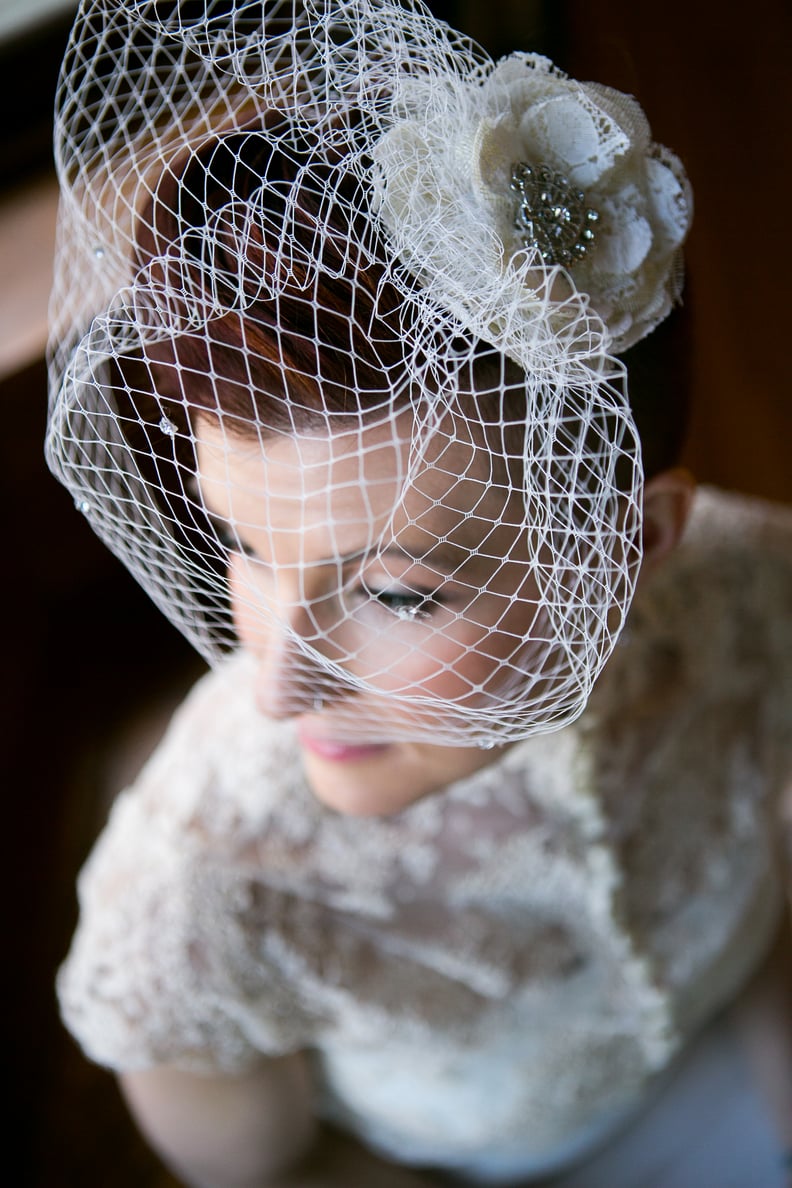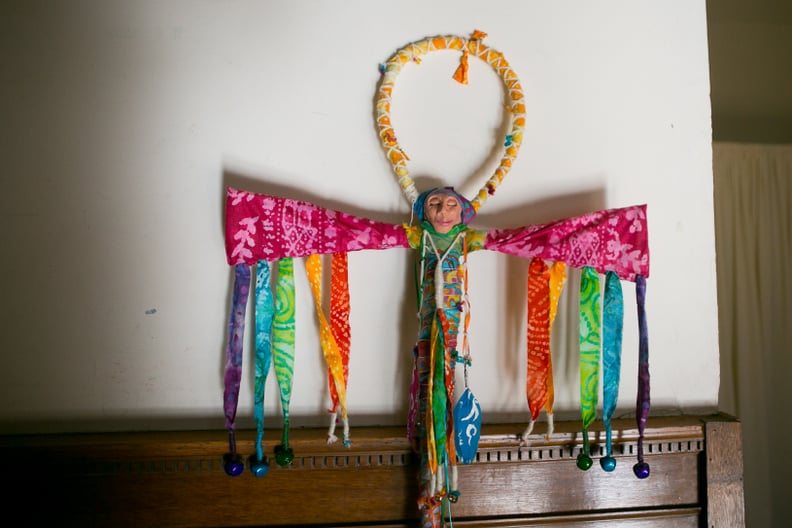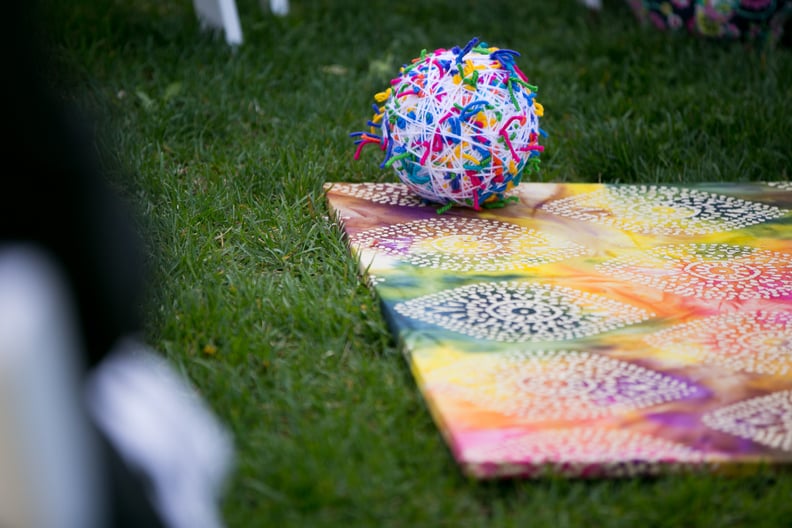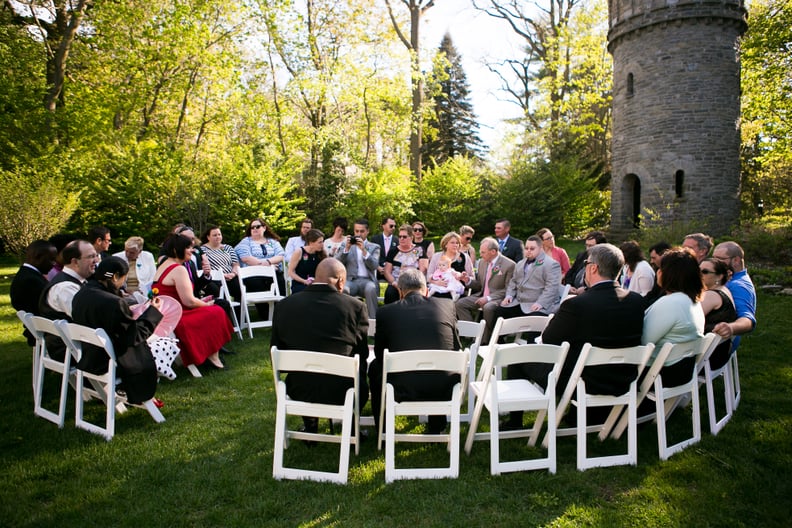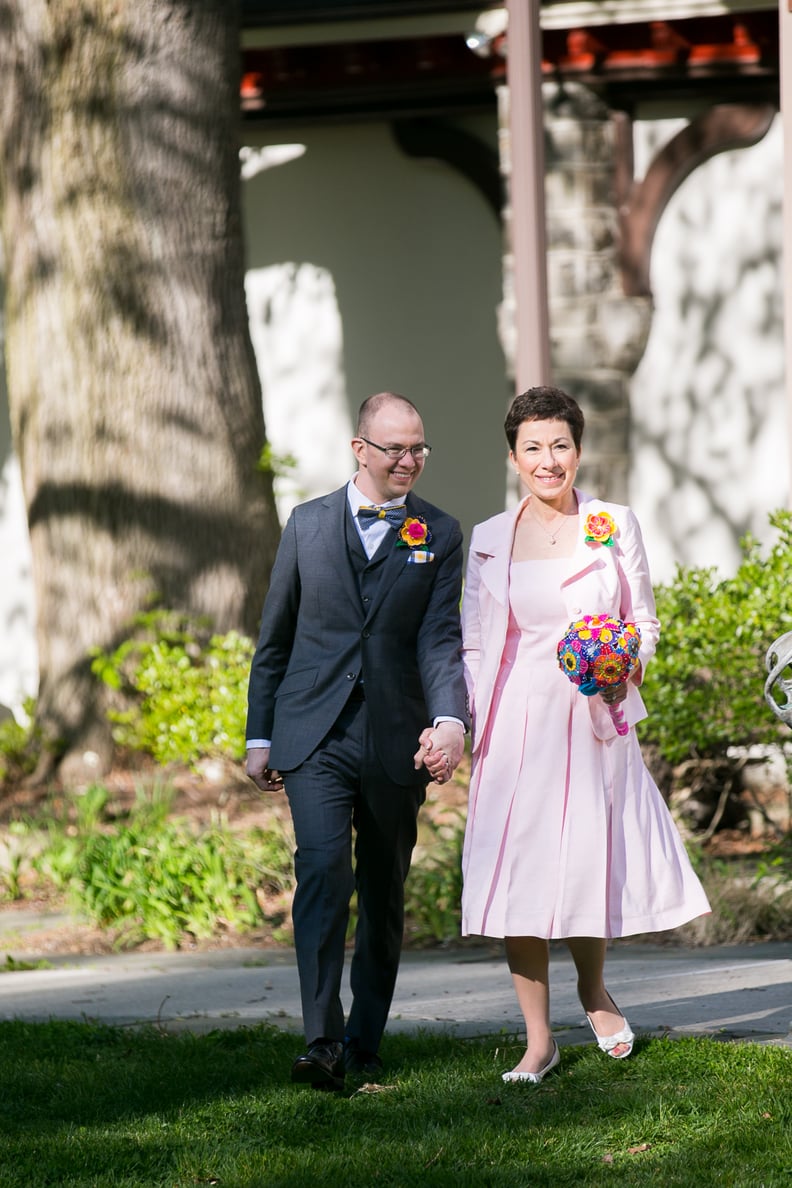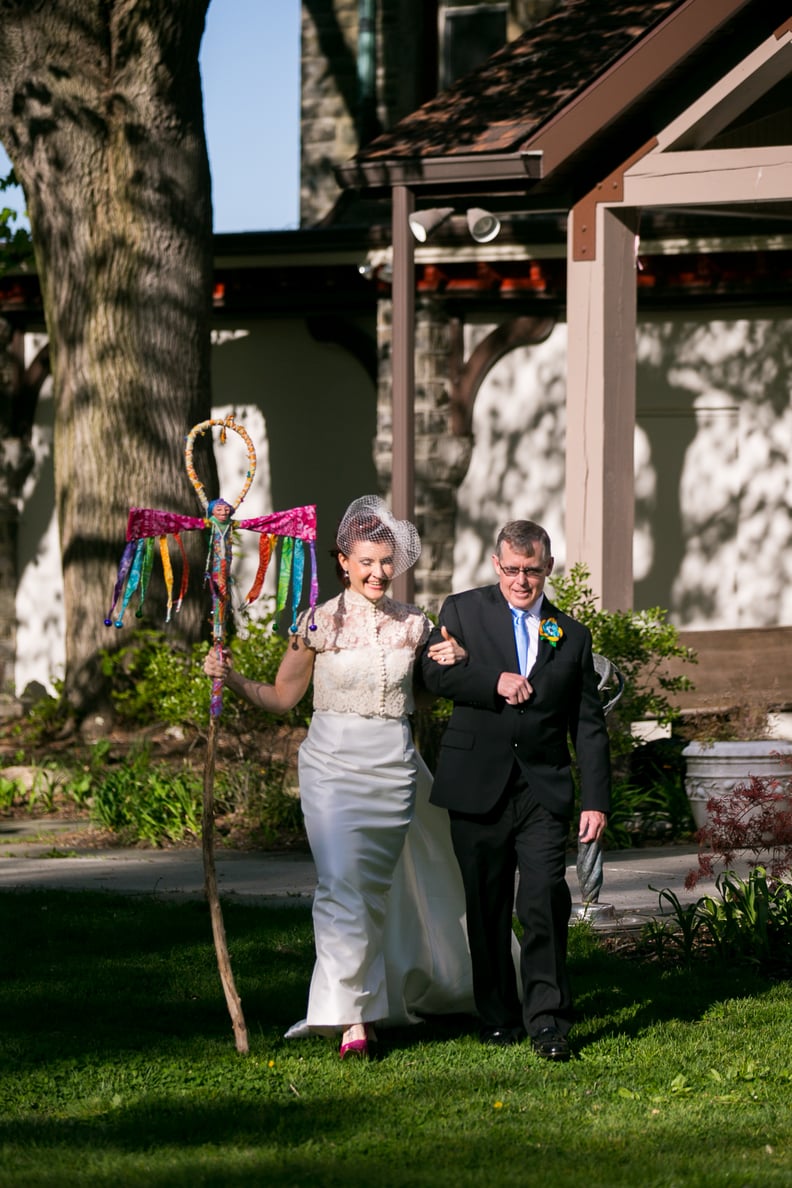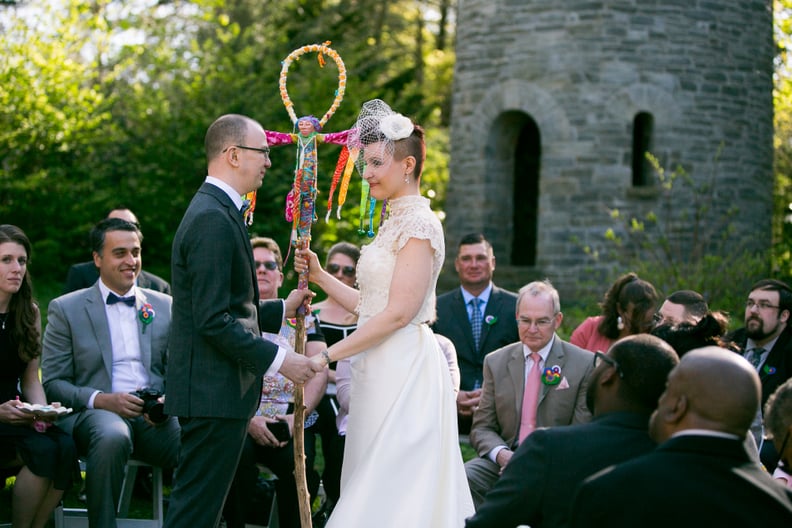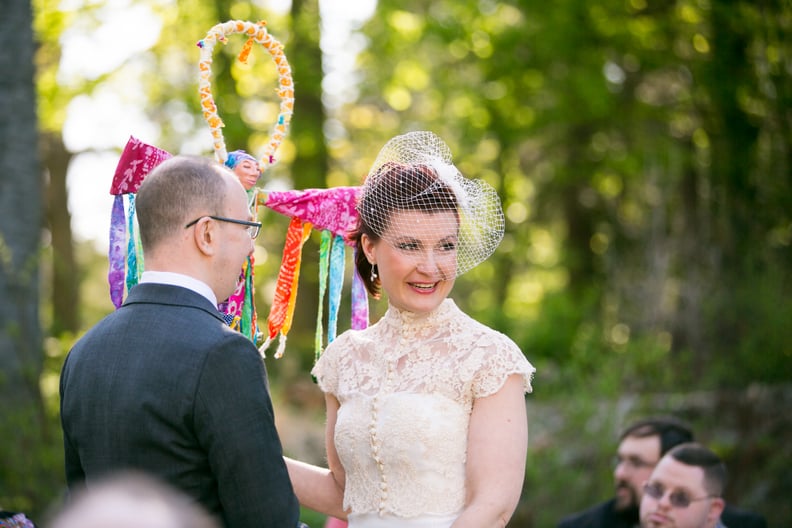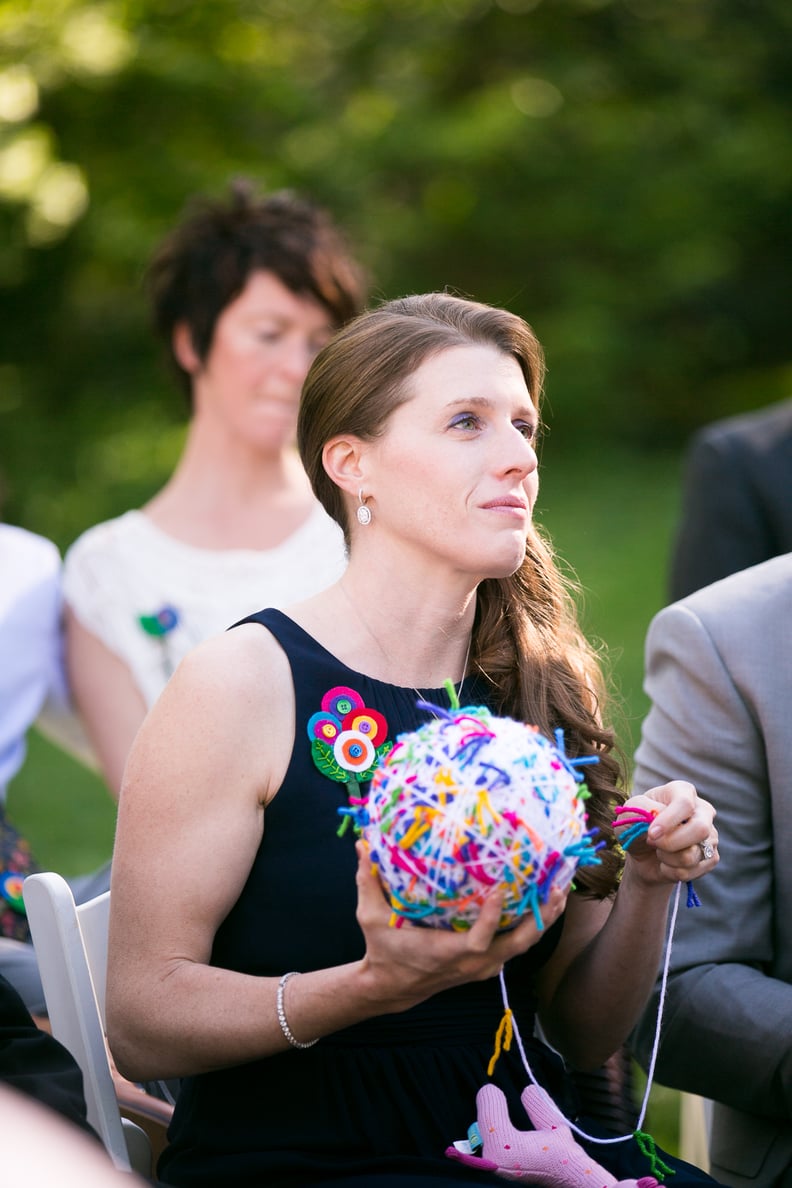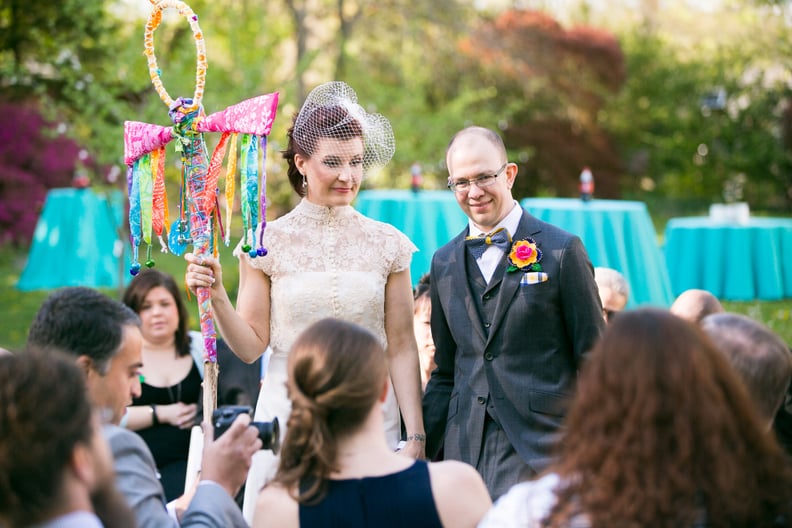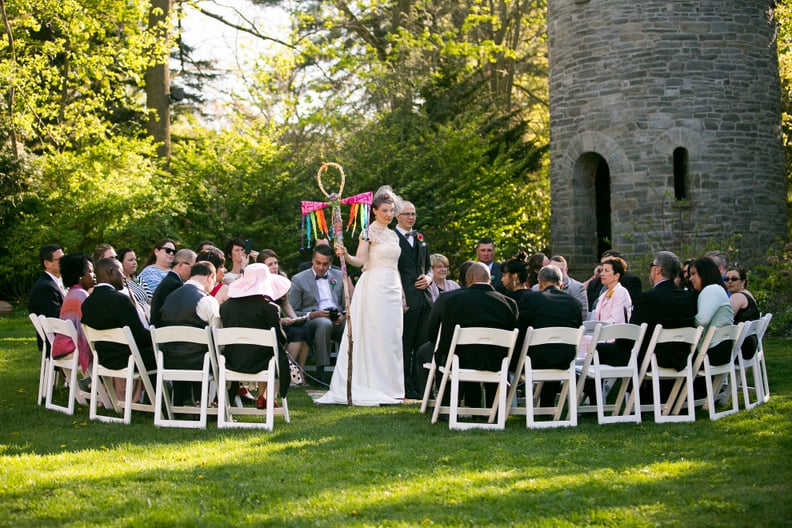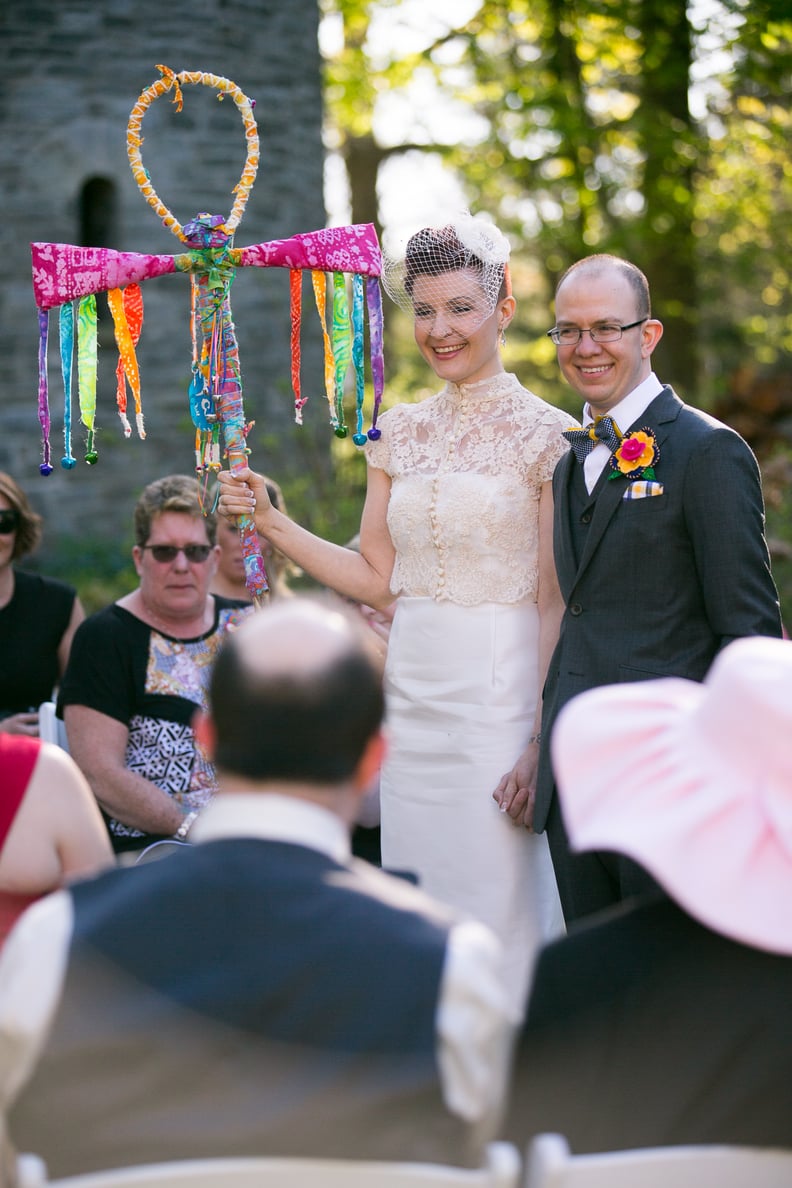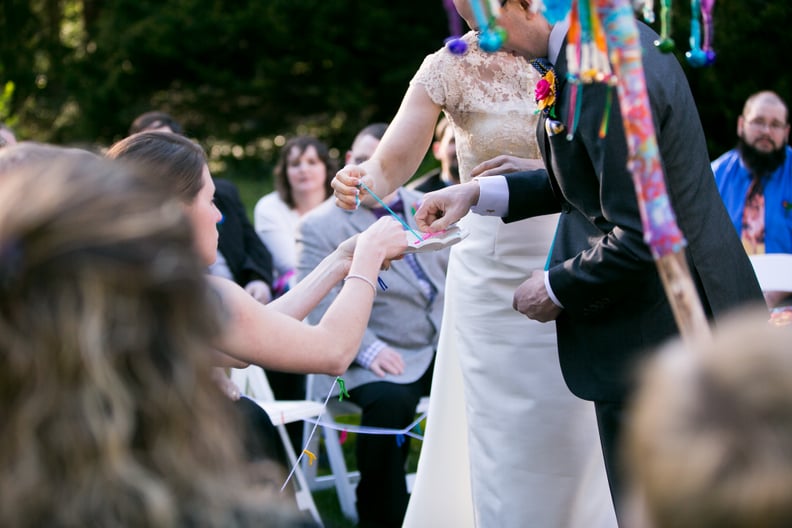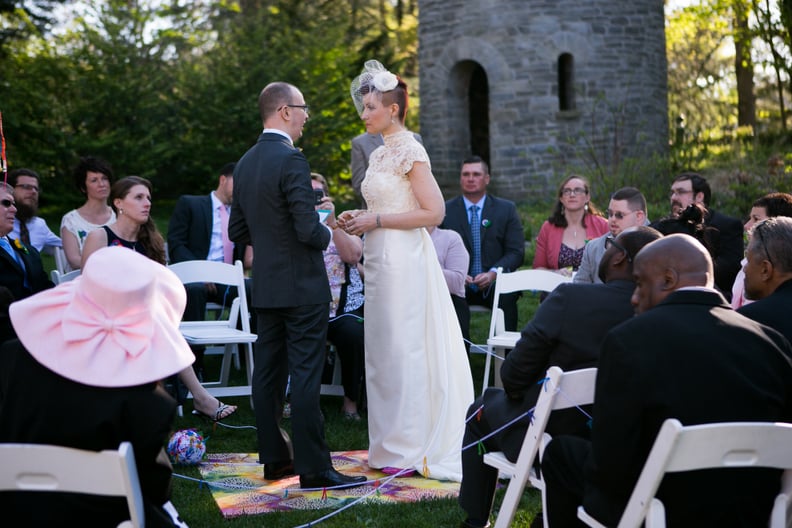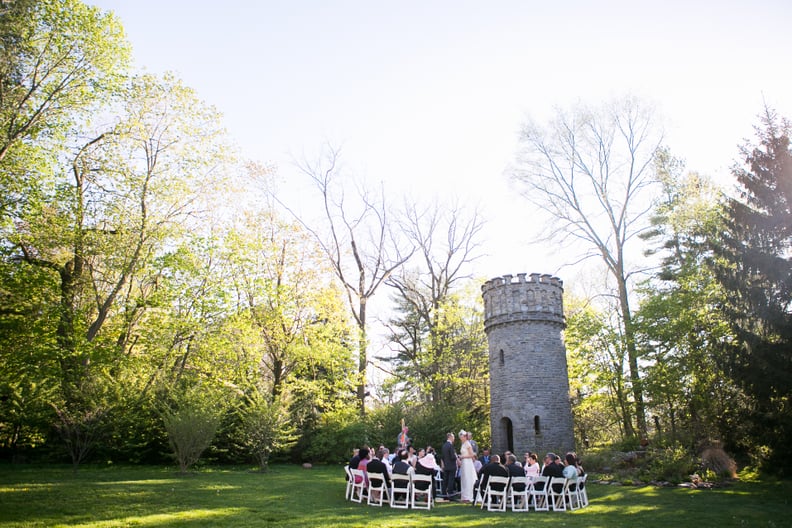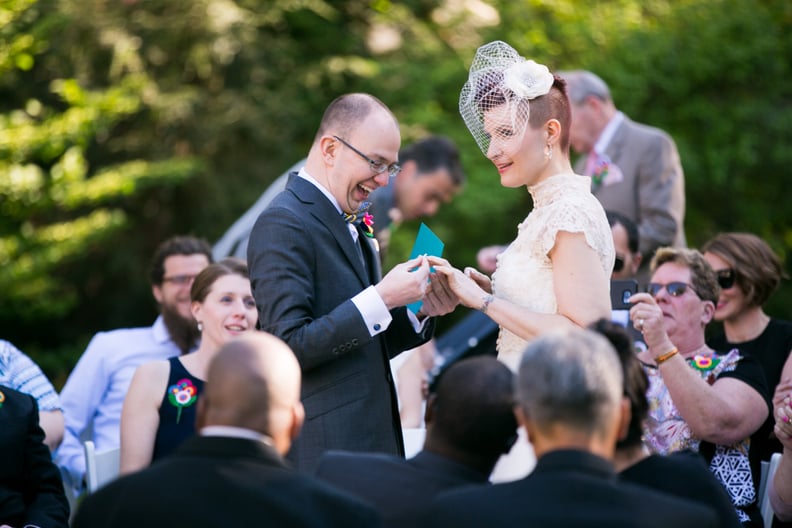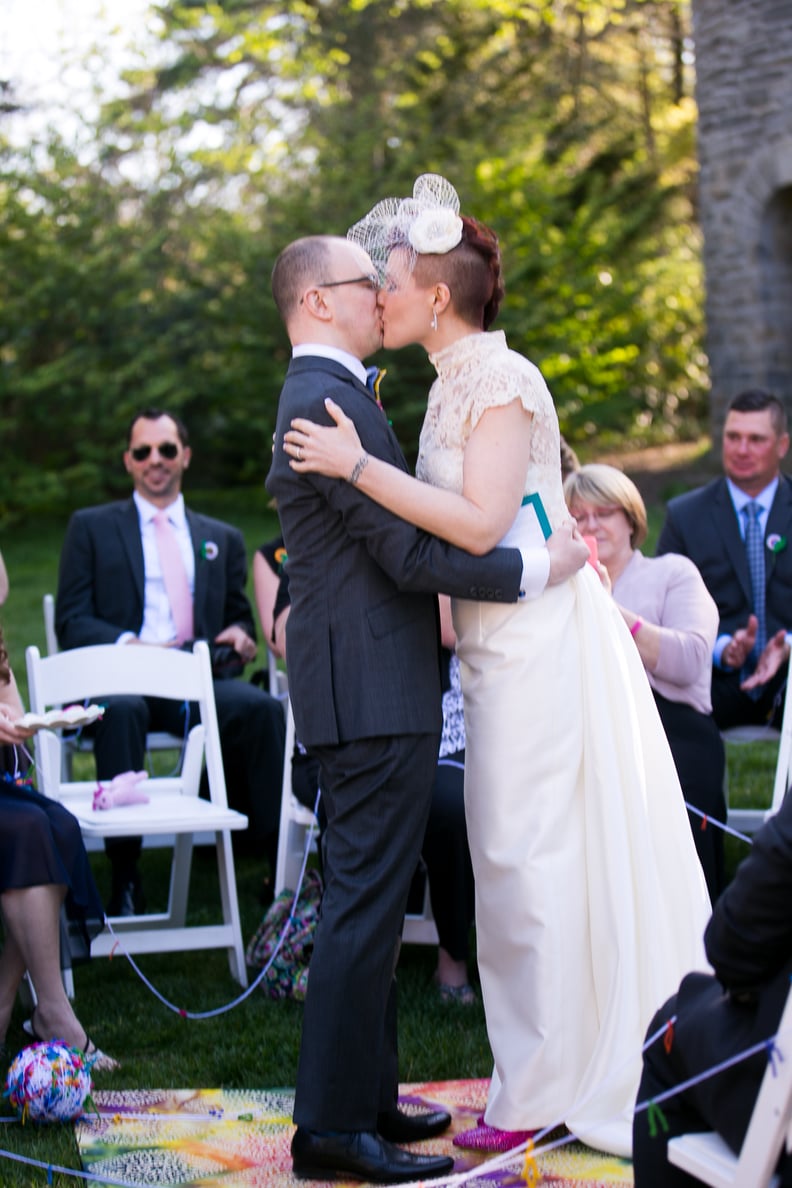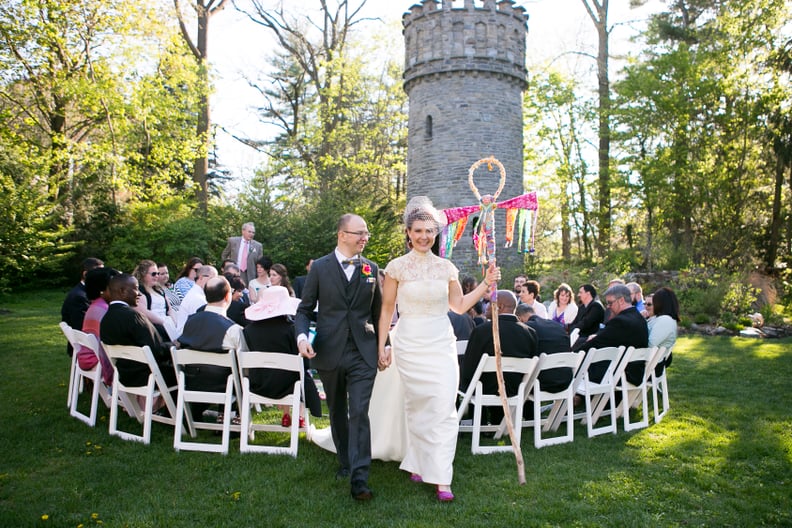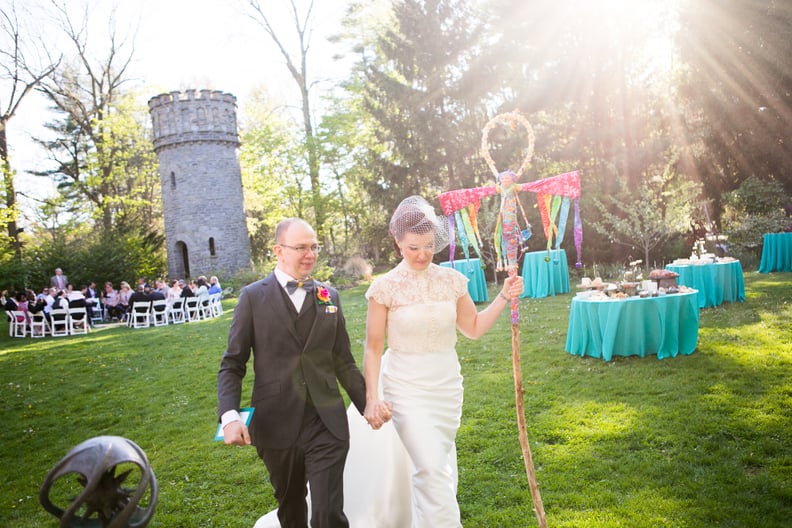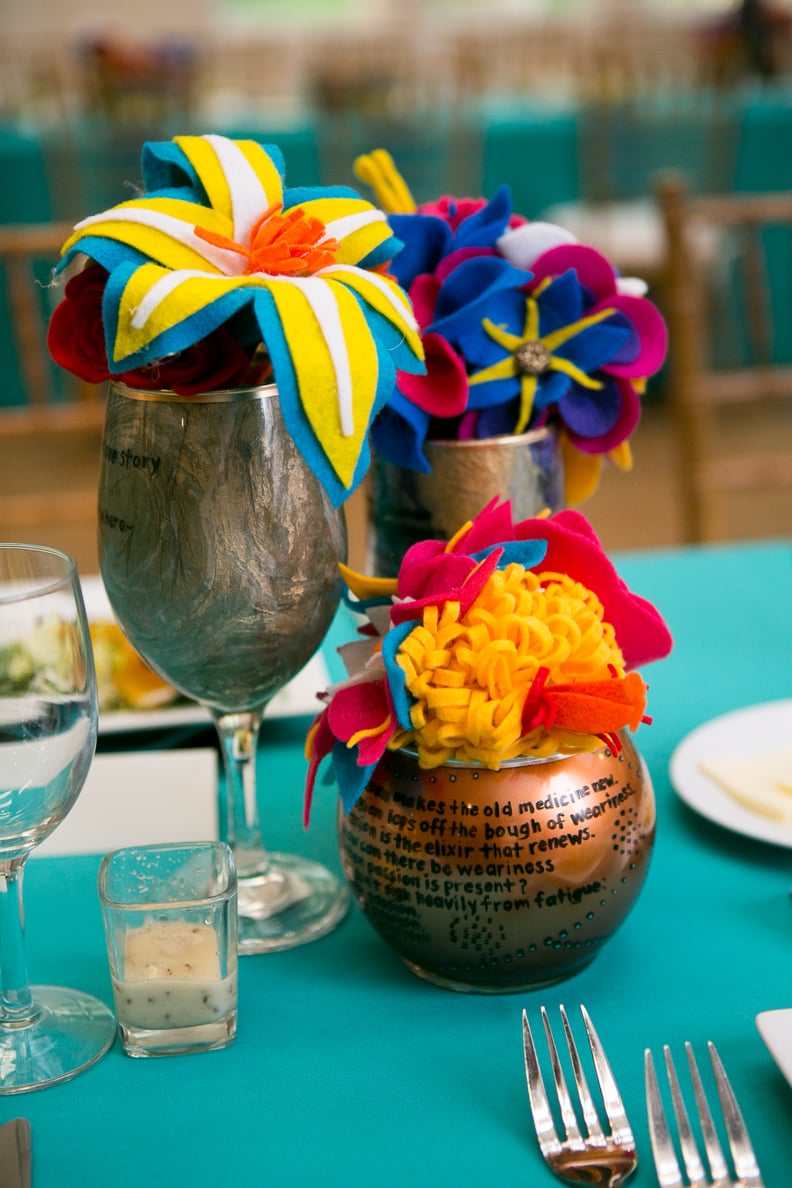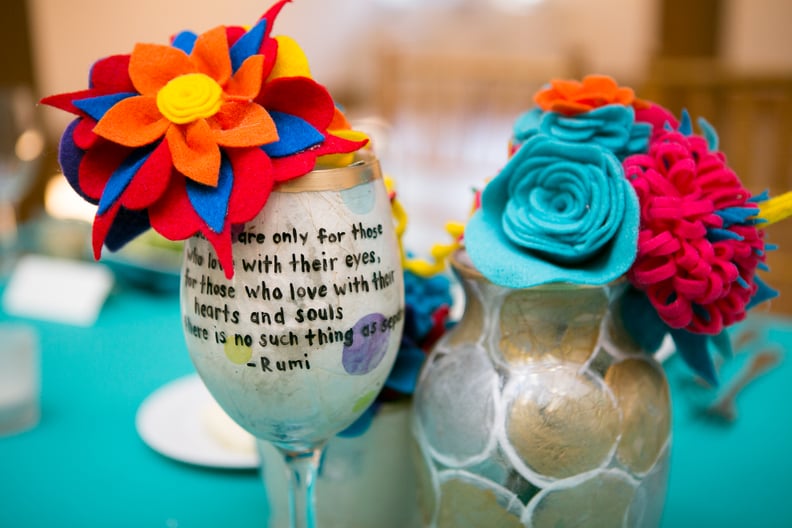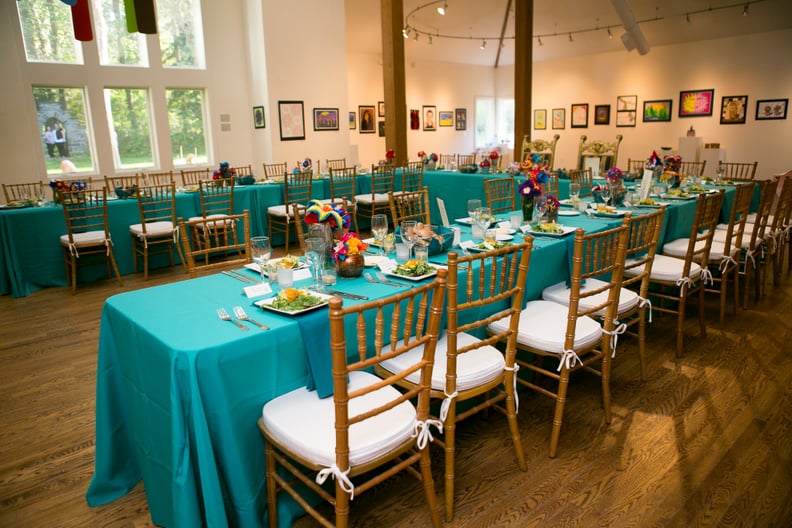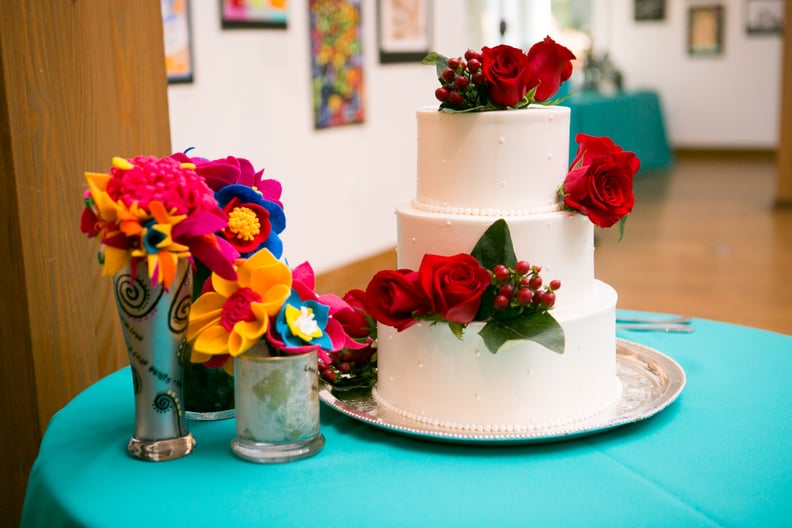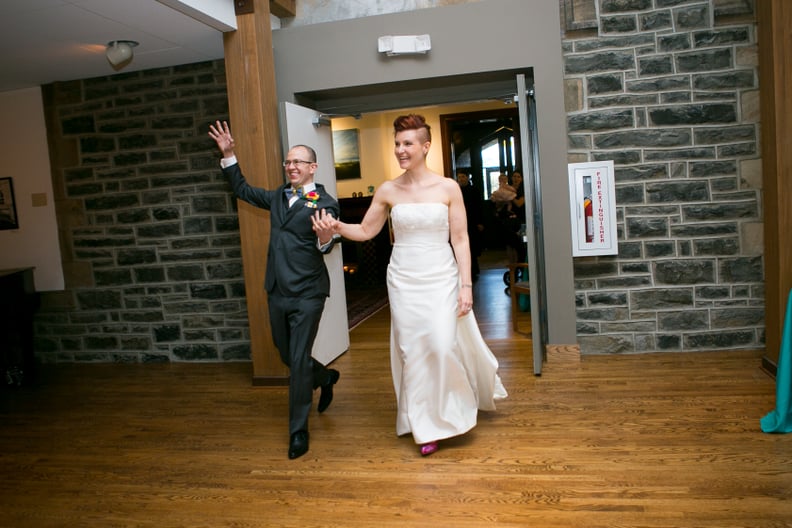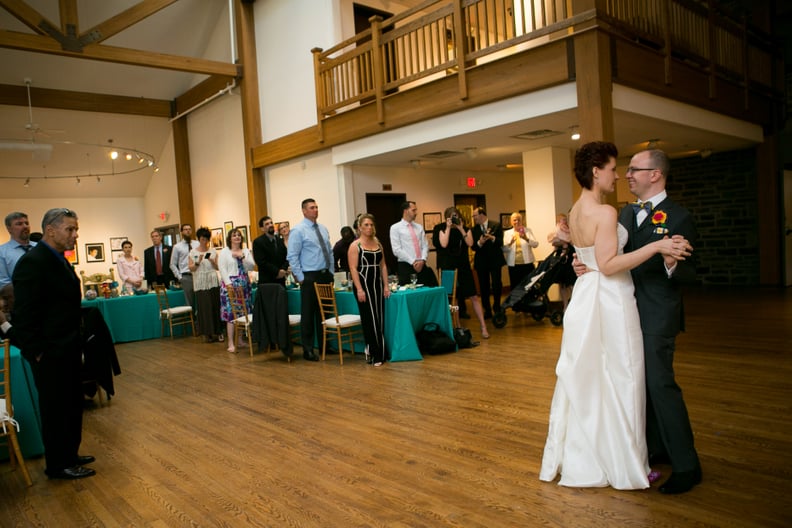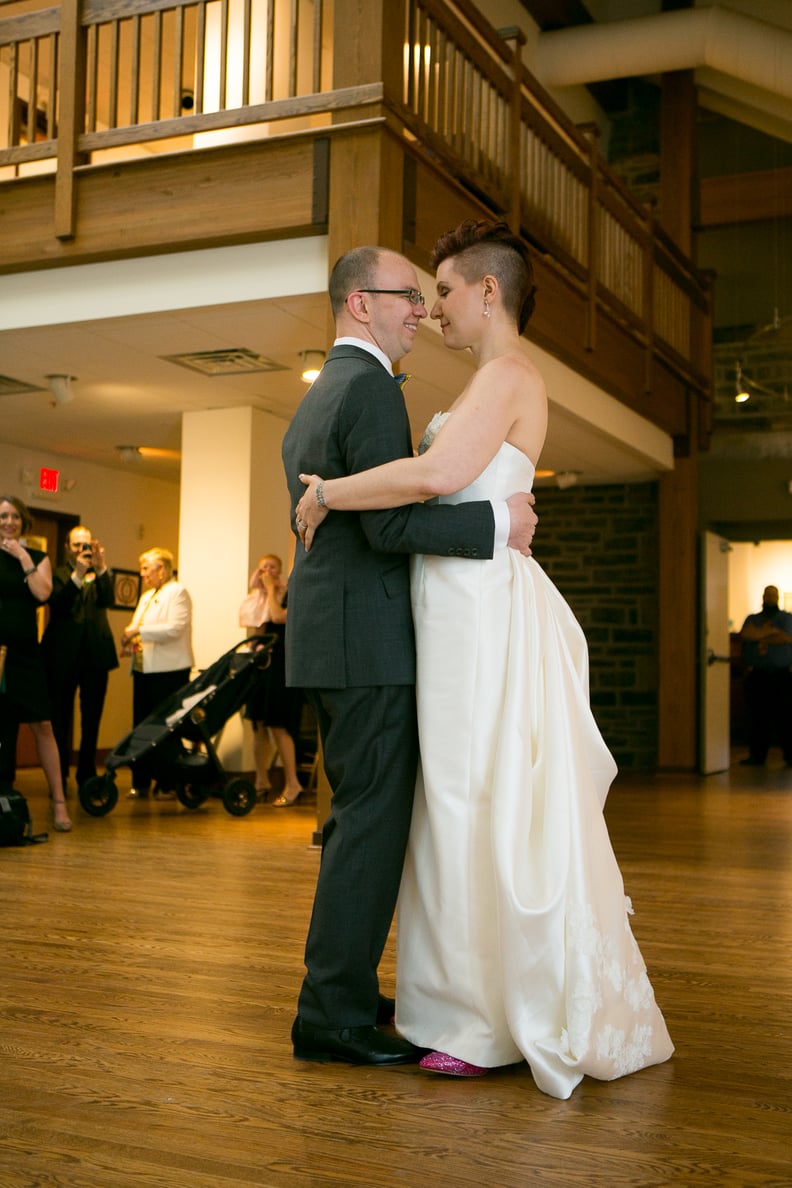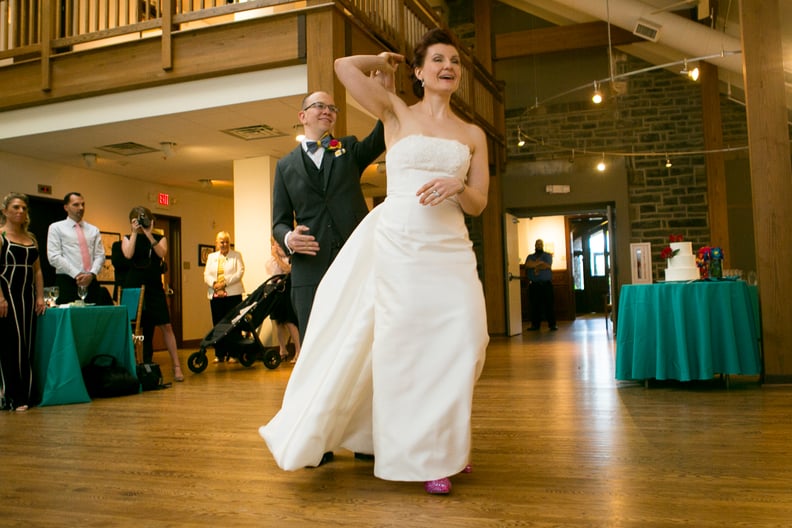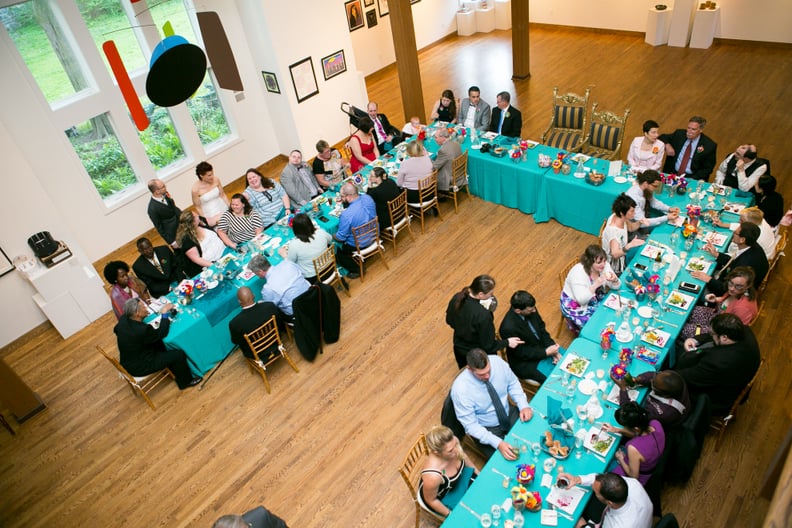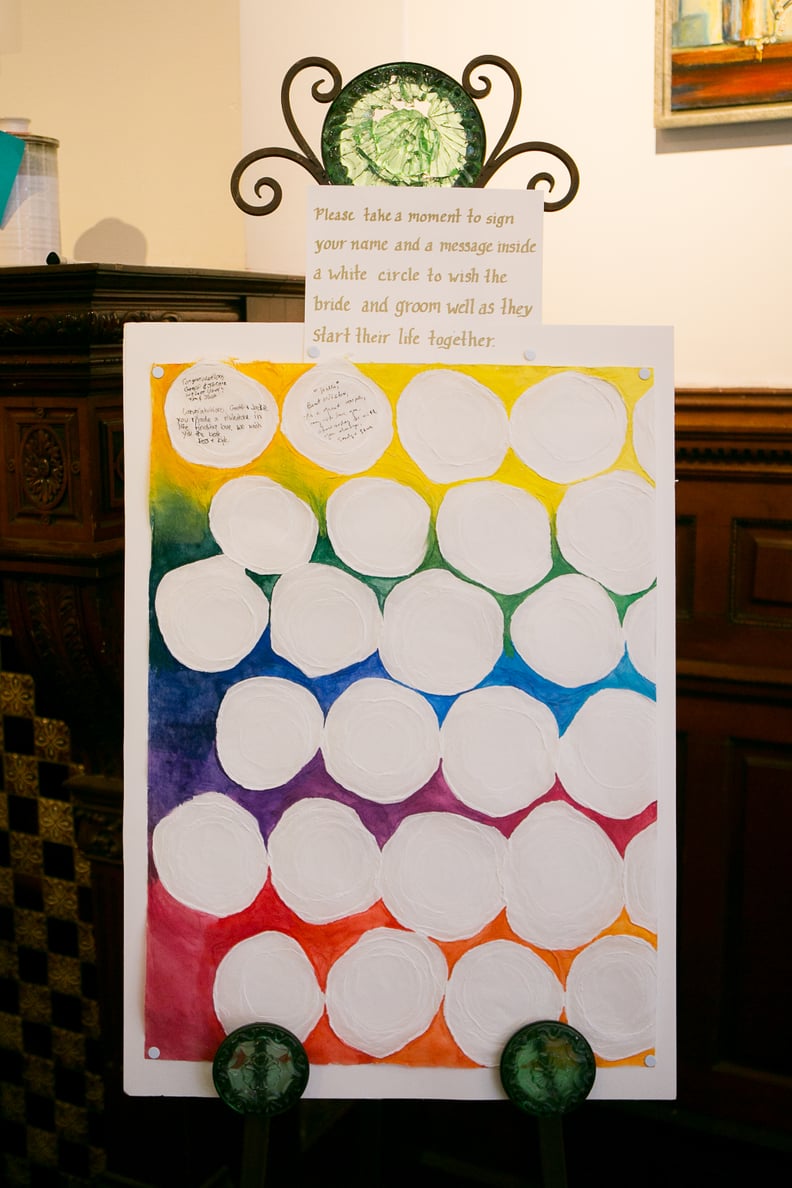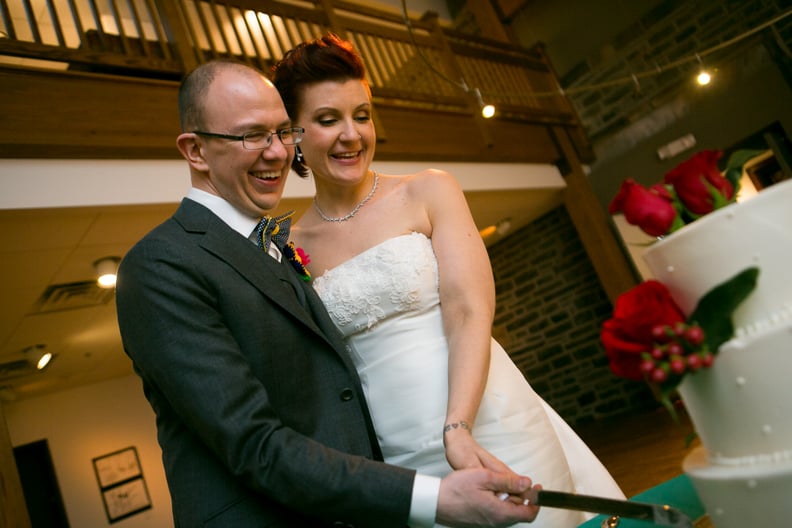 Vendors