I Tried 2 Popular Sex Toys to See Which Was Better
The Orgasm Showdown: I Tried 2 Popular Sex Toys to See Which Gave Me More Satisfaction
As POPSUGAR editors, we independently select and write about stuff we love and think you'll like too. If you buy a product we have recommended, we may receive affiliate commission, which in turn supports our work.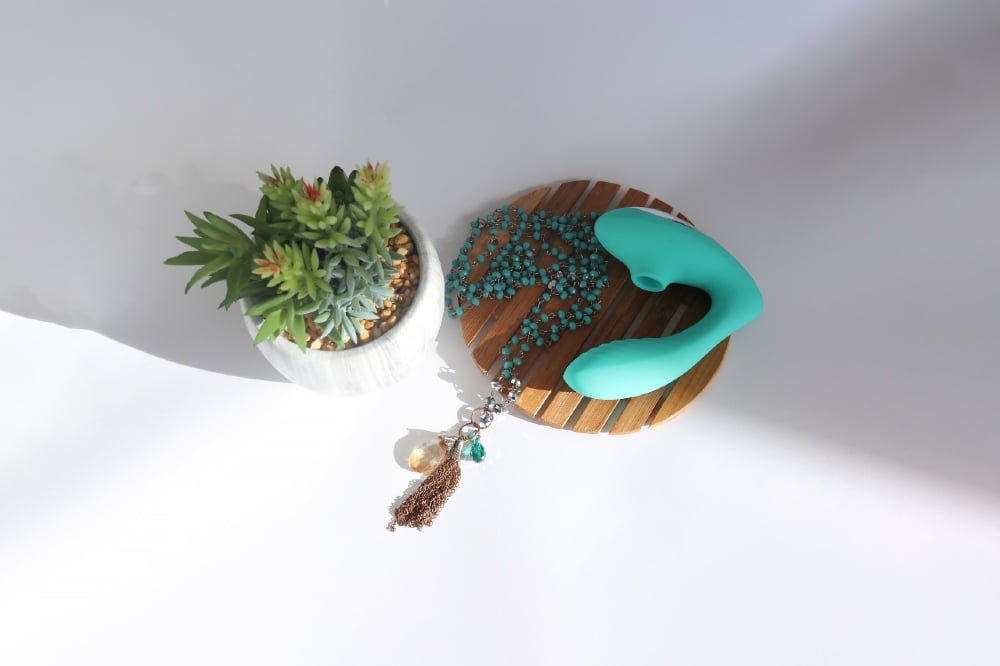 The Kama Vibrator
I'm a big fan of clitoral stimulation and trying out the latest sex toys, so when I was given the chance to test and compare two of the most popular pulsating clitoral toys from Adulttoymegastore — the Satisfyer Pro 2 Next Generation ($50, originally $80) by Satisfyer and Kama ($90, originally $110) by Share Satisfaction — I was all over it.
Clitoral toys are typically vibrators, so I was excited to jump on board the air pulse technology trend. Pulsating toys emulate a gentle sucking sensation to stimulate the clitoris without making actual contact — perfect if you find direct stimulation too intense. The Satisfyer Pro 2, which is purely a clitoral toy, has 11 levels of clit sucking action, while Kama is a dual stimulation sex toy with 10 modes of pulsation combined with a G-shaped vibrator boasting 10 different patterns.
Everything about Kama screamed luxury to me — from the soft, flexible silicone to the gold decal and pastel teal color (it's also available in purple). The Satisfyer Pro 2, which is also unintimidating to look at, has a shiny pink metal handle with a white silicone head. Both products are USB rechargeable and 100 percent waterproof, so you can take playtime into the bath or shower.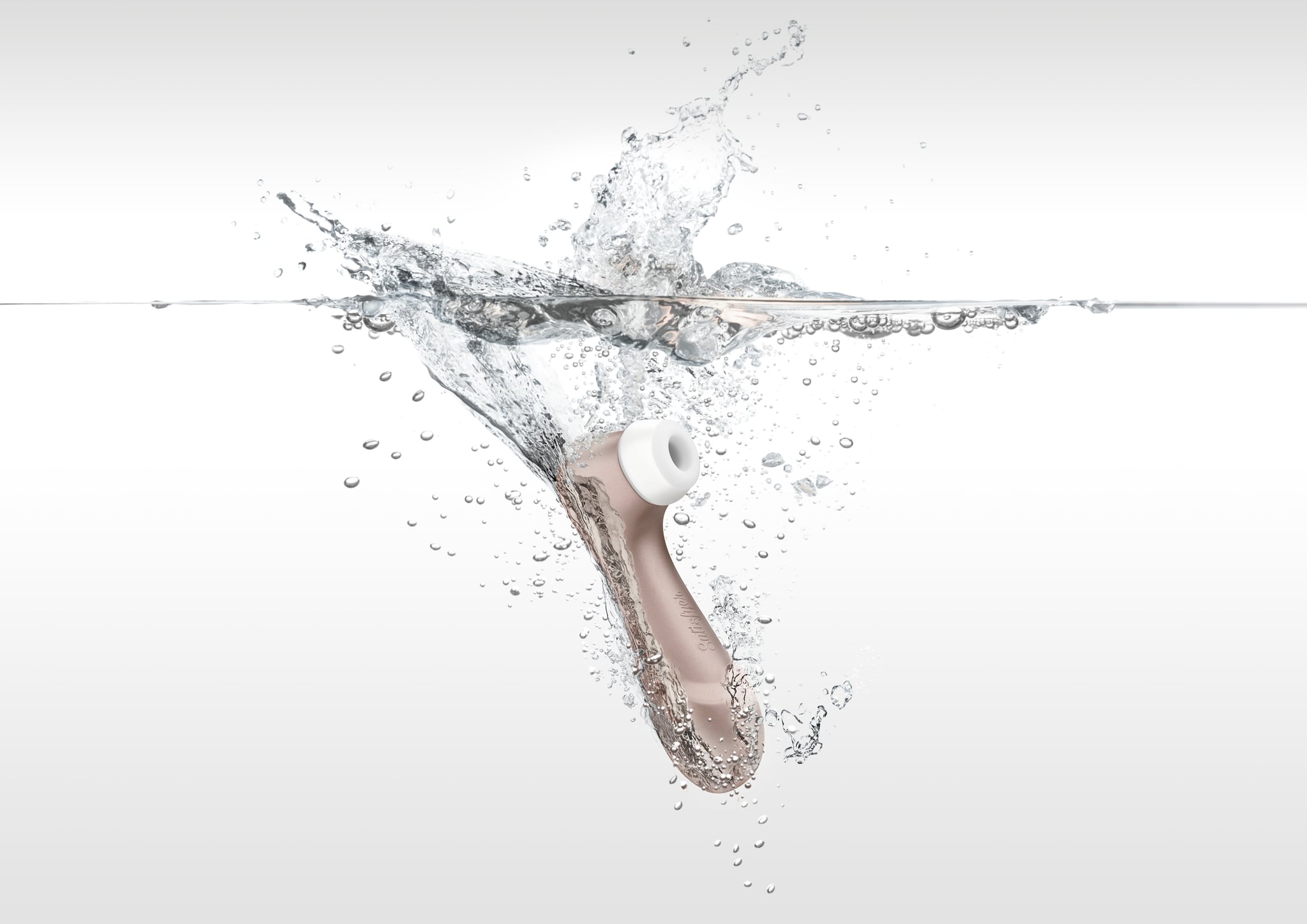 The Satisfyer Pro 2 Next Generation
The Satisfyer Pro 2 Next Generation
I started with the Satisfyer (pictured above) by adding some trusty water-based lube around the head and placing it over my clitoris — locking it in like a vacuum. Its pulsations can be noisy if a proper seal isn't formed, which wouldn't be ideal if you have roommates and thin walls. But the sucking sensation was a welcome change from normal vibrations, and brought me to a slow-building, stress-relieving orgasm within a few minutes of playing around with the intensity. Talk about efficient!
The Kama Vibrator
After giving myself 24 hours to recover, I entered the second stage of my experiment with the Kama with high expectations. Promising a "powerful, world-changing dual orgasm" by combining the sensation of pulsating clitoral stimulation with internal vibrations, I was sure it would hit the right spot.
With a healthy serving of lubricant, I slid in the Kama vibrator and it held itself in place. At five-and-a-half inches in length and four inches of girth at the widest point, it should suit most body shapes. Although quieter than the Satisfyer Pro 2, the G-tipped vibrator certainly has strong, rumbly vibrations. The clitoral stimulator was easy to maneuver where I wanted it, and while the pulsations weren't as strong as the Satisfyer, the combination of the G-spot vibrations and gentle clitoral stimulation meant I could enjoy a hands-free, heavenly blended orgasm in mere minutes.
Final Thoughts
So, what's the verdict? While both the Satisfyer Pro 2 and Kama use similar air-pulse technology, the experience is quite different. Kama is perfect for completely hands-free self-love sessions where a powerful blended orgasm is the goal, while the Satisfyer will get the job done quickly with slow-building clitoral stimulation alone. I honestly couldn't pick a favorite, as they now both rank highly on the orgasm scale and provide the best in air pulse technology. So if you're looking for a new toy that's great value, either one would make a welcome addition to your toy box. Both are available from Adulttoymegastore. Have fun!