You Don't Need to Be an Exhibitionist to Enjoy These Vibrating Panties
Every editorial product is independently selected by our editors. If you buy something through our links, we may earn commission.
If you're someone who enjoys your sex paired with a little bit of (fun) risk, then vibrating panties should absolutely be your next buy. But what is vibrating underwear? What's the appeal of wearing these remote-control panties? And how do you use vibrating underwear? Let's start with the basics.
Also known as vibrating panties, vibrating underwear is underwear that, you guessed it, vibrates. Typically, there's a small, bullet-sized vibrator that attaches to the inside of the underwear, and it can be controlled via bluetooth or a wireless remote. Most people use the toy with their partner, by allowing them to control the sensations themselves, but it can also be used for solo masturbation play, as well.
"Whether you choose to stay in control or leave your pleasure in a partner's hands, vibrating underwear is a fun and exciting addition to sex toy beginners and experts alike," a spokesperson from feminist porn site Bellesa tells POPSUGAR. "Just be sure that the vibrator inside the panties is made from body-safe, non-porous materials like silicone or ABS plastic."
Another thing to keep in mind is, if your partner is in control, you should make sure to discuss boundaries as for when it isn't appropriate to turn on the vibrator. Establishing a safe word like "pineapple" or "red" before play begins is important so that your partner knows when to immediately halt play if you're uncomfortable or something doesn't feel right.
It's also necessary to note that you should be careful about where you wear your vibrating panties. If exhibitionism is your thing, exploring your sexual kinks and fantasies is always recommended. But keep in mind strangers in public can't consent to being a part of your sexual fantasies, so be mindful about where you're wearing them and who it will impact.
Once you've established all the logistics of how, when, and where you're going to wear your remote-control panties, it's time to buy them — and choosing the actual vibrating underwear can be the hardest part. To make things easier, here's a list of some to help get you started.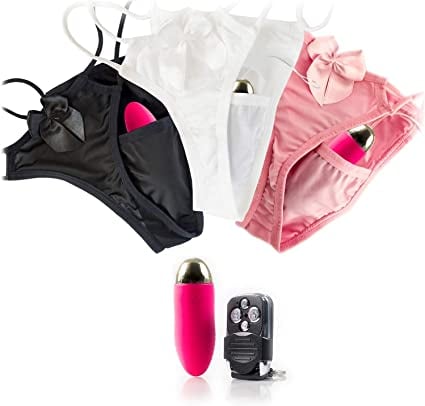 The Best Vibrating Panties With Remote
Remote Control Vibrating Panties with JOLT! ($61)
These remote-controlled vibrating panties are called "JOLT!" for a reason. They're advertised to have three times the power of other massagers, so consider them to be equally discrete as they are powerful. With a comfortable, silk fabric, they might just become your favorite everyday underwear with a fun little twist, of course.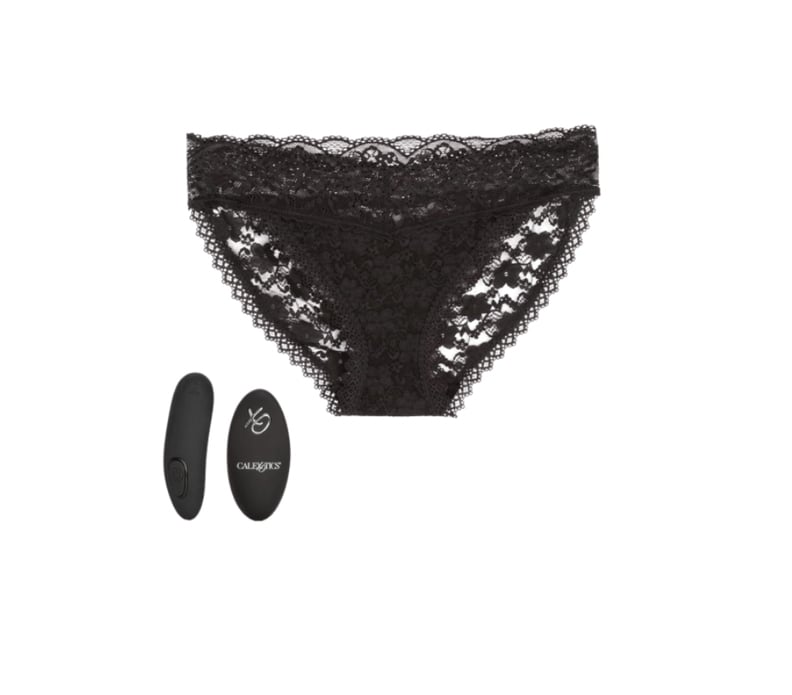 The Best Vibrating Panties
Remote Control Lace Panties by Bellesa Boutique ($99)
This vibrating underwear option is waterproof, includes 12 different intense vibrations, and can offer 45 minutes of low-speed pleasure or 40 minutes of high-intensity stimulation after just one charge. As you can see from their 5-star reviews, this is one you don't want to scroll past.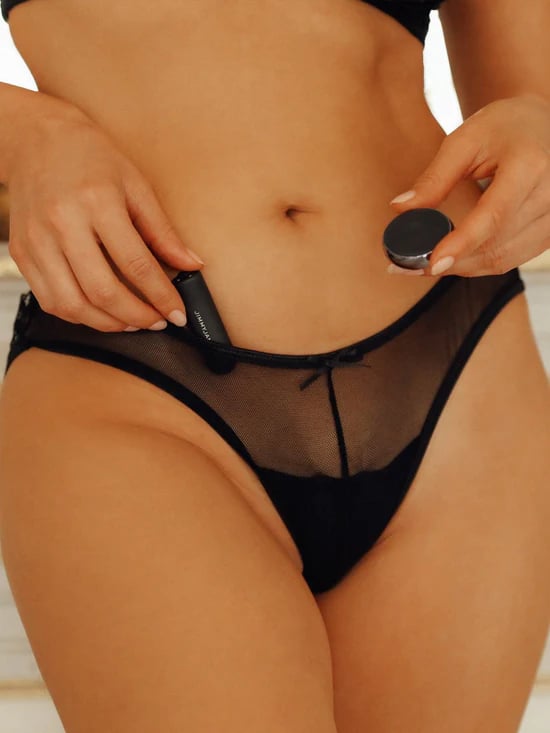 The Sexiest Panty Vibrator
JimmyJane Starla + Calista ($50)
This vibrating underwear option from JimmyJane is super, super sexy. Ranging from sizes small to 1x, the Calista panty is paired with the Starla bullet vibrator, which has seven different vibration modes and three different intensities. Everything about this underwear is designed to make you feel sexy and pleasured all at once. We love to see it.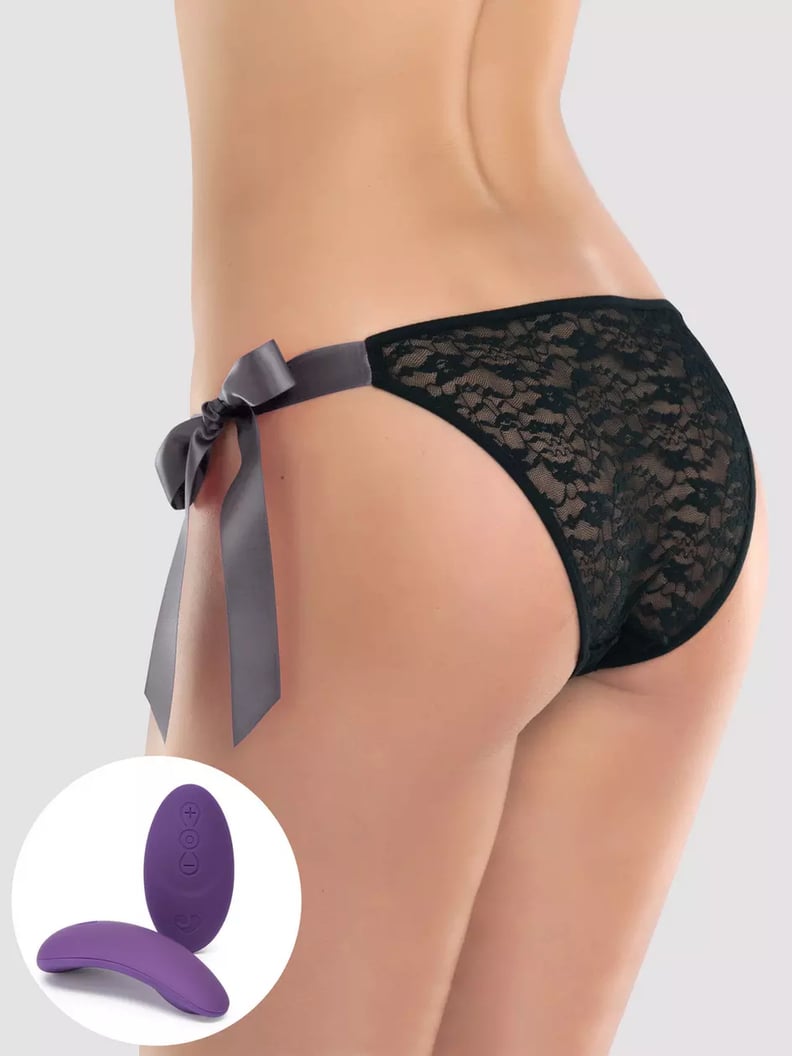 The Most Intense Panty Vibrator
Lovehoney's Desire Luxury Rechargeable Panty Vibrator ($90)
This vibrating underwear option packs 12 speeds and eight vibrational patterns into one pair of lacy cheeksters. While these vibrating panties make for a fun way to spice things up solo or with a partner, people who have purchased this pair do mention that it's a little loud, so it might be a good idea to save this vibrating underwear option for some of your more private moments rather than wearing them on a trip to the grocery store.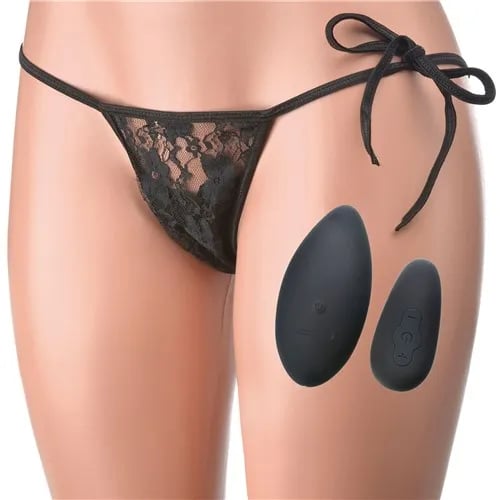 The Most Powerful Panty Vibrator
Screaming O Ergonomic Vibrating Panty Set ($90)
Good news: this vibe comes with 20 nerve-tingling functions, all varying in escalation and duration. Plus, it's waterproof, works for up to 60 minutes, and fits comfortably on your body for the most effective stimulation. Honestly, say less.