Interview With Wildbride's Founder Samira Araghi
How WildBride's Founder Made Her Dream Job and Business a Reality
When Samira Araghi opened the door of her WildBride boutique in late 2017, she was going for something different. She wanted to "cater to brides who have not been planning their weddings their whole life" and didn't have a "princess dress idea for their wedding." What she created is a showroom that's both tranquil and inspiring and brimming with gowns that are decidedly not for the girl next door. Her vision to create a space where nontraditional brides can feel comfortable was born from a decade in the bridal industry (you may have heard of one of her past employers, Vera Wang) and a sincere love of beautiful things. Though her shop is newly opened, you can see Samira's experience and passion in every corner. She carefully curates the designers and bridal collections she carries, and even interned for one of them (Temperley London) when she was just starting her career!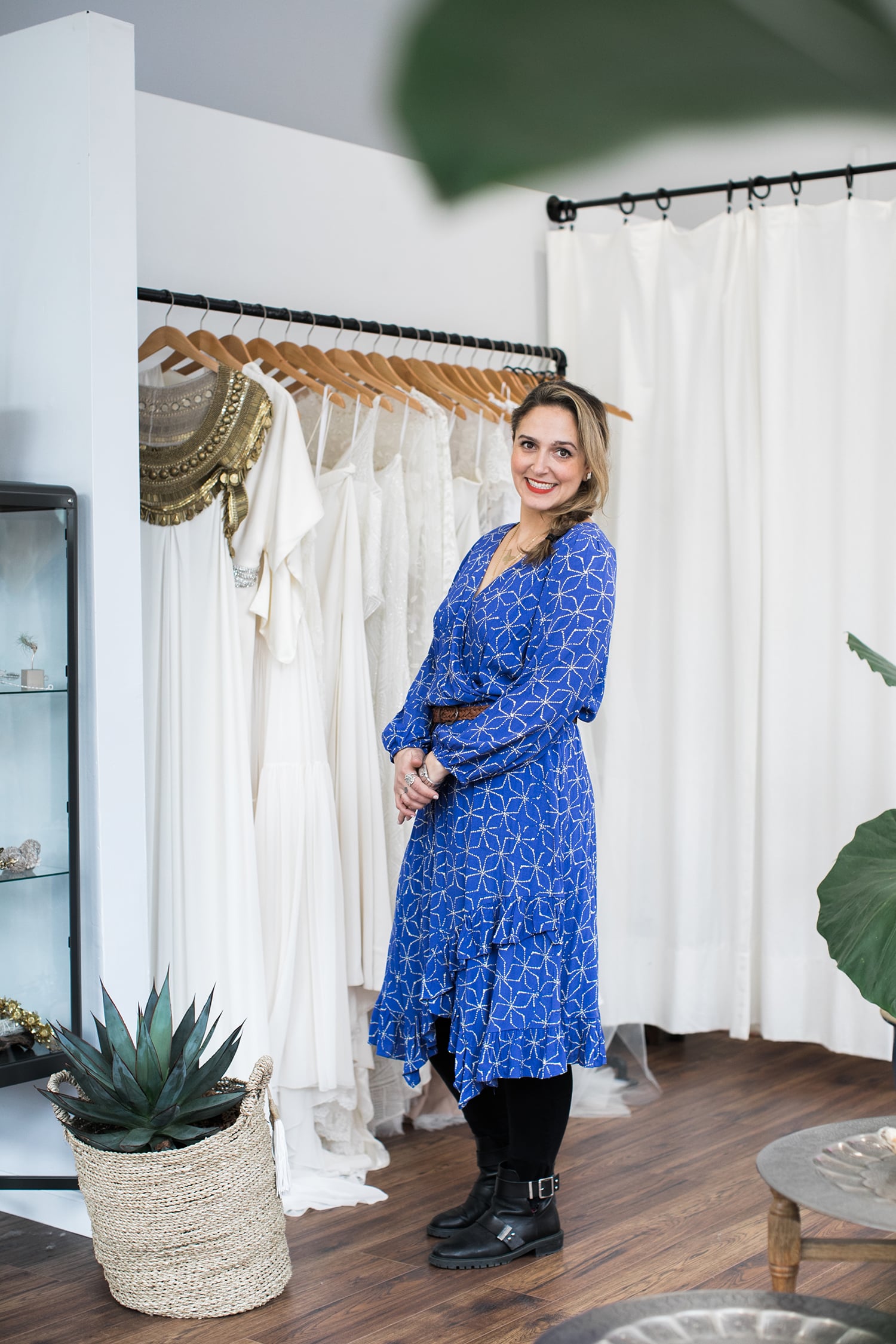 When I met Samira, I was moved by her electric, creative, and sisterly energy and how much of herself she has woven into her business. Bridal gown shopping can be stuffy, but WildBride succeeds at bringing something different. Its decor is as much a tribute to free-spirited, modern brides as it is an homage to Samira's own Iranian heritage and love of the outdoors. It's like shopping your stylish friend's impressive closet for your favorite dress ever. NBD.
How Samira Araghi Powers Her Happy
What advice would you give your 22-year-old self?
I'd do exactly what I did but enjoy it even more!
What talent or passion have you been able to use in your career in an unexpected way?
Being relatable and social.
What is the one thing that influenced your career today? When was the moment when you realized you were on the right path?
I've had a lot of amazing signs during my career to tell me I'm on the right path, but of course, there were a lot of struggles too, and I was fortunate enough to ultimately realize what I love to do and want to be doing! Something special for where I am now in my career is the fact that I always had a passion for wedding dresses (white dresses) — since the moment I picked up a pencil and started to sketch. Now I actually work around these beautiful dresses all the time!
What does "finding your happy" mean to you? Do you feel you've "found it"?
I think I am on the right path for my ultimate "happy," but I try to remember my "small happy" moments by taking a moment and seeing where I am in my life and how I did it all to get here. Also being in nature, which is my all-time favorite happy place!
Speed round: What powers your happy​​?
Nature! The ocean, the moon, sunsets, trees, mountains, lakes, and family!
Guilty pleasure?
Friends reruns.
Favorite curse word?
It's in Farsi. Can't tell you!
The one thing you can't leave home without?
Red lipstick.
Favorite junk food?
In & Out.
Favorite healthy food?
Bone broth.
Favorite workout
SoulCycle, but if I have the time, it's hiking.
Favorite splurge?
New restaurants.
Your go-to happy mood song?
So many. My "WILDBRIDE" playlist on Spotify. But to name one for now: "iT" by Christine and the Queens.
Favorite thing about your appearance?
Lips.
Prized possession?
My niece and nephew.
First thing you do when you wake up?
Sadly, look at my phone.
Last thing you do before you go to bed?
Give thanks.
What's your favorite part of your work day?
When I get to meet my brides and learn about their super-cool and unique, beautiful weddings they are planning.
What's one piece of advice you'd share with someone starting their own business?
Learn as much as you can about the business, try it out, and make sure you will like doing it before you get started.
What's the best career advice you've received?
To have patience, and your hard work will pay off.
How did you know you were ready to be your own boss?
Being a very hard worker led to thinking that I could work just as hard and be passionate for something that was my own ... and succeed!
A pink neon sign lights up the already-bright showroom in San Francisco.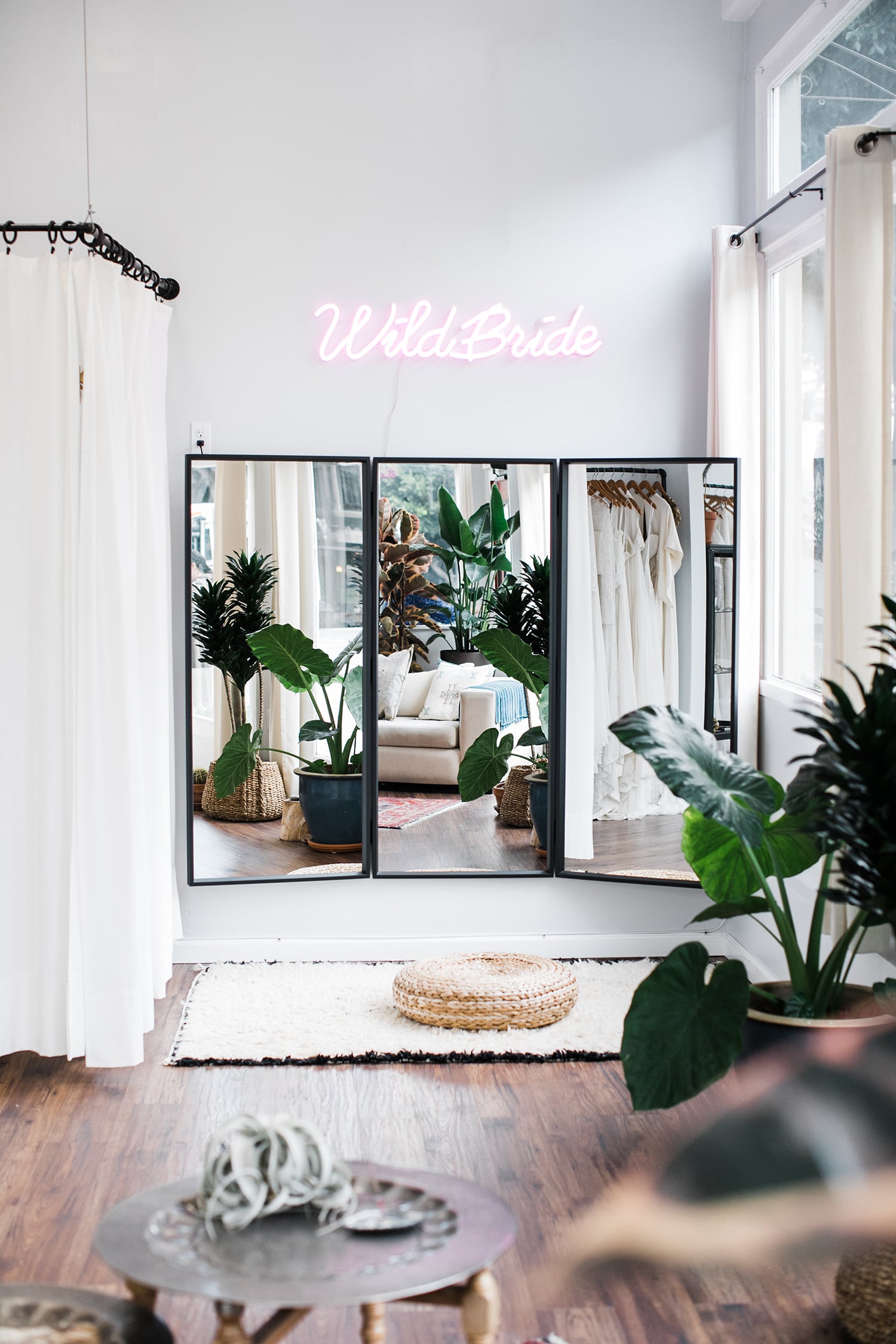 WildBride regularly hosts trunk shows for gowns and accessories in this stunning space.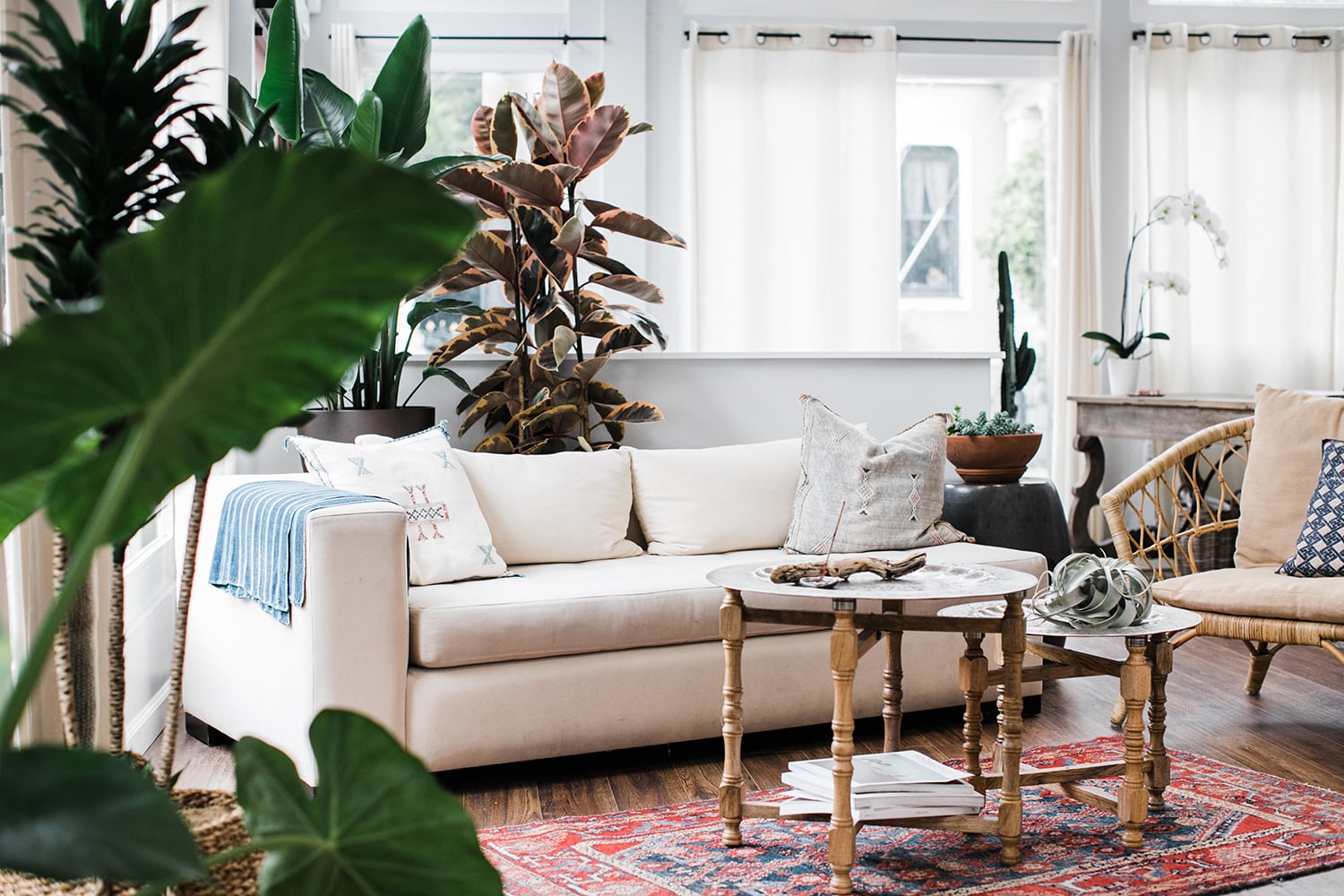 WildBride is located at the intersection of Alamo Square and Hayes Valley in San Francisco. You can book an appointment online.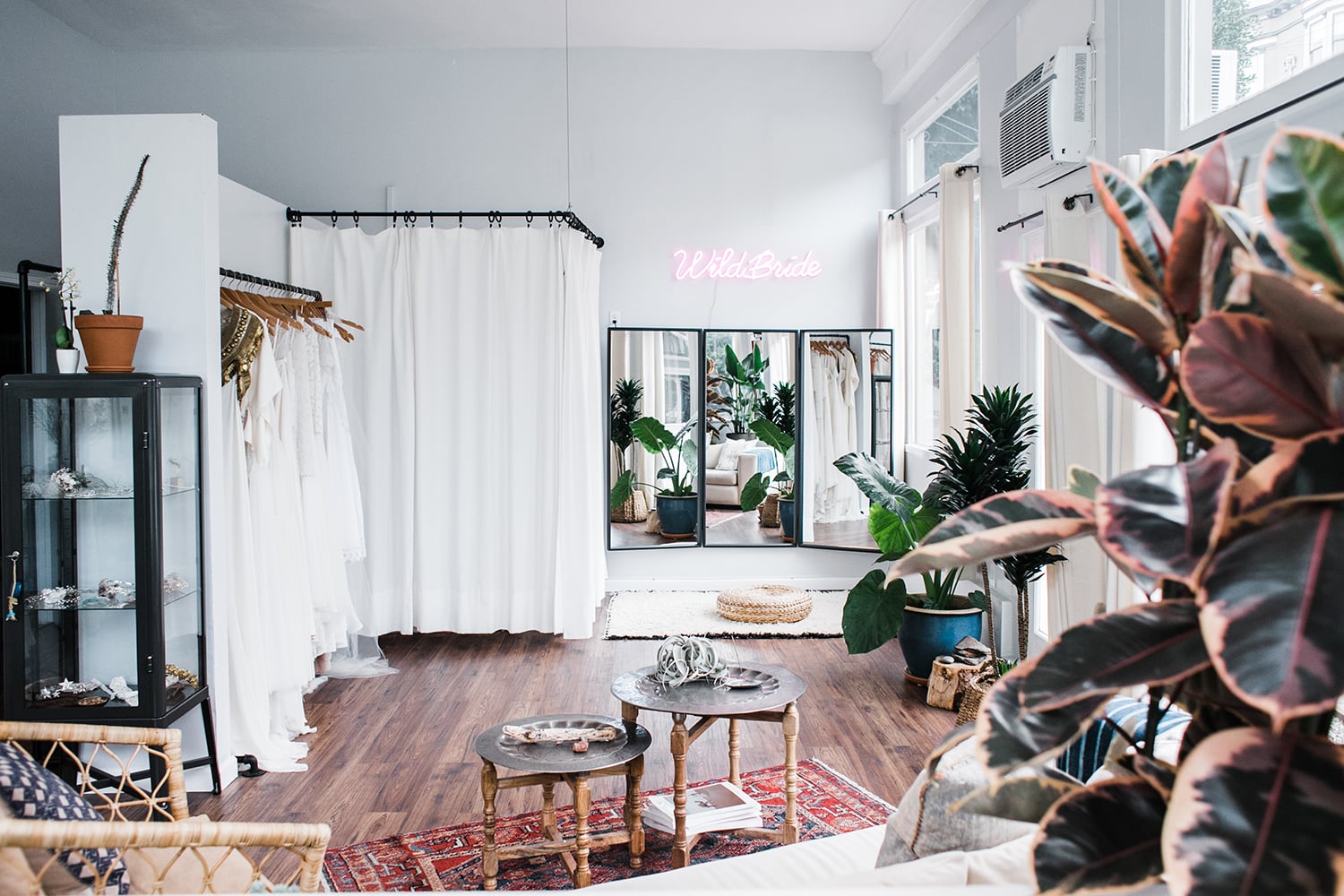 Follow WildBride on Instagram for inspiration.