Who Is Chelsea Krost?
How Chelsea Krost Became a Spokesperson For an Entire Generation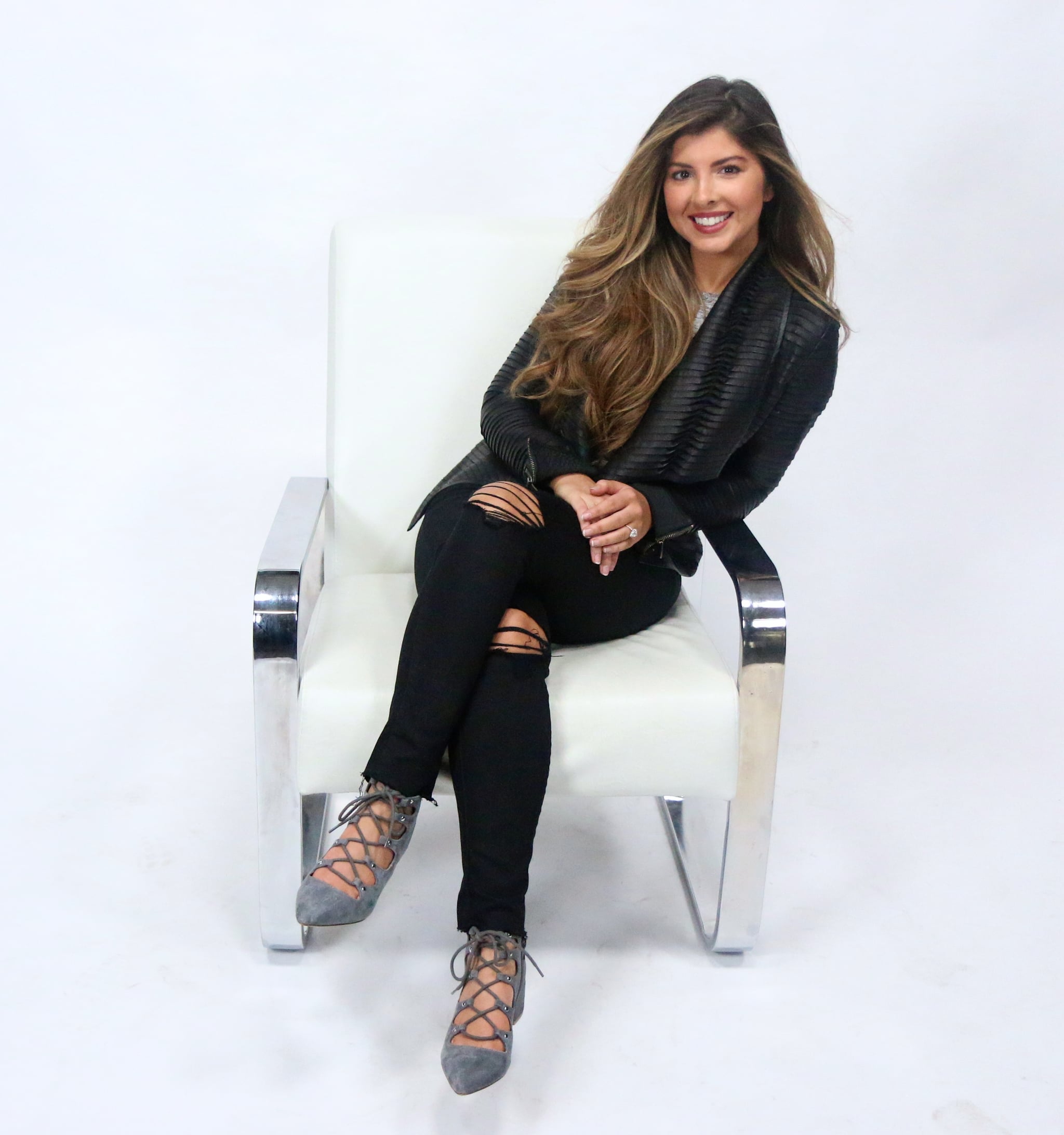 If you're hoping to understand and reach that ever-elusive millennial demographic, it would behoove you to check out Chelsea Krost. Among other projects, Krost hosts her #MillennialTalk Twitter chat every ‪Tuesday at 8 p.m. EST, which generates up to 45 million impressions in one hour. She was even deemed "The Twitter Chat Queen" by Upstart Business Journal.
Krost has had a passion for empowering her millennial peers ever since creating her own radio show, Teen Talk Live, at age 16, and she has now become a sought-after speaker, author, TV host, and entrepreneur, specializing in topics that most affect the millennial generation. In 2009, U by Kotex tapped Krost to be a "Millennial Spokesperson" when Krost delivered hundreds of feminine hygiene products to girls in Africa as part of a philanthropic trip.
Keep scrolling to see Krost's answers to our Power Your Happy Q&A, where she emphasizes the importance of trusting your gut and finding your own work/life/relationship/financial balance.
Power Your Happy Q&A
What advice would you give your 22-year-old self?
I would tell my 22-year-old self to "listen to your gut." At 22 years old, I had the opportunity to participate in a joint endeavor that I thought was a good idea but was hesitant about the team and timing of the project. My gut told me that something was funky about this project, but I didn't listen and went ahead with the opportunity anyway. Although I learned a lot from this experience in particular, I will now forever pay attention to what my gut instinct tells me. I believe that we can "feel" what is right or wrong at times.
What talent or passion have you been able to use in your career in an unexpected way?
I have always had a natural instinct to understand people's body language. How they feel, are they uncomfortable, are they bored, do they want more, etc. I think a lot of my progress is because I have always paid attention to people, their energy, the way we communicate, and most importantly listening to what they need. I believe this is truly a talent and passion that I plan on continuing to develop.
What is the one thing that influenced your career today?
Initially, I was incredibly influenced and empowered by my high school communications teacher and family to pursue pitching my radio talk show concept, Teen Talk Live, to Clear Channel Studios. I was 16 years old at the time and was experiencing a lot of bullying that was making me doubt moving forward with the show. If I did not have my family's support, I may have let the bullies get the best of me. THANK GOODNESS I didn't!
When was the moment you realized you were on the right path?
I realized I was on the right path when I got tapped to be the U by Kotex "Millennial Spokesperson." I was 18 years old, a freshman in college, and I was a part of the branding, packaging, digital community, press tour, and content creation for this brand. I loved it all! The Spokesperson role went from a year contract and developed into a five-year partnership because I innovated within the role, which ultimately expanded my business and what I could offer to clients.
What does "finding your happy" mean to you? Do you feel you've "found it"?
Finding your happy to me means being at peace with your work/life/relationship/financial balance. I think I am working my way to find this balance, but ultimately I believe we all have our good and bad days. Life is such a roller coaster of highs and lows. When life is good, we should celebrate the GOOD!
What powers your happy?
My husband, passion projects, animals, travel, NEW experiences!!!!!
Guilty pleasure?
Real Housewives, The Bachelor, bacon cheeseburgers with french fries with LOTS of condiments, and a day full of binge-watching a new series in bed!
Favorite curse word?
Ohhhh I have a bit of a sailor mouth. I happen to use the F-word a bit too much.
Happy place?
Home, Sanibel Island, Africa/Masai Mara, NYC in the Fall.
Heels or flats?
Boots all day every day!
The one thing you can't leave home without?
Lipstick — love a good lip!
Favorite junk food?
Burgers, pizza, and fries lately have been my weakness.
Favorite healthy food?
Avocado — I can put it on everything!
Favorite workout?
Full-body interval workout with yoga incorporated into the intervals. I like a blended workout!
Favorite splurge?
Boots and clothes — I love love love.
Feel-good music?
YONCÉ = Life
Favorite thing about your appearance?
My hair. It definitely has always been my thing.
Prized possession?
The insanely gorgeous engagement ring and wedding band my husband got me.
First thing you do when you wake up?
I walk my dog Gigi, make a redeye with my Nespresso machine, then I check my emails.
Last thing you do before going to bed?
I love stretching in bed right before you go to sleep. Sometimes I even do Downward Dog in bed. I am all about a good stretch and staying flexible. Then I kiss my husband goodnight and pass out!
Facebook:
"Like" Chelsea on Facebook
!
Instagram:
Follow Chelsea on Instagram
Twitter:
Follow Chelsea on Twitter
Catch up on all of our inspiring Power Your Happy Q&As!
Image Source: Eric Kraft