Who Is Misha Nonoo?
How Misha Nonoo Is Revolutionizing Runway Shows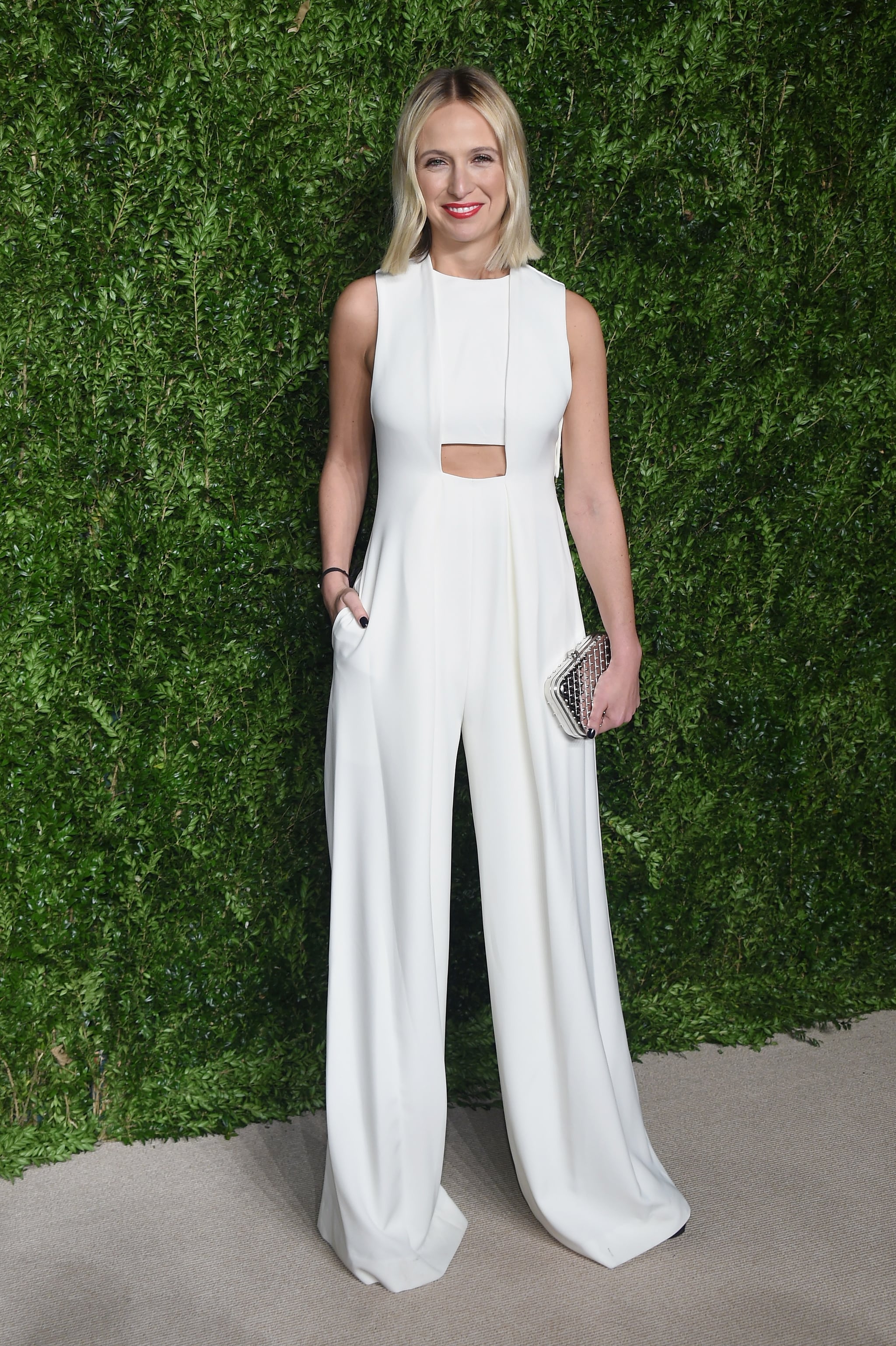 Misha Nonoo designs clothing for women to wear from "day to play" — but she knows that being versatile doesn't have to mean being plain. Infused with a rich multicultural aesthetic and a touch of modern art, Nonoo's designs are feminine, fitted, and ready to wear for any occasion. She's also radically redesigning the way her designs are shown and sold, putting on the first-ever Instagram fashion show in 2015 and shifting to a "see now, buy now" collection (shown on Snapchat!) in 2016. She's a true innovator in an often tradition-bound industry. In our Power Your Happy Q&A, Nonoo reveals her secret passions that inspire her designs and shares her advice for finding your happy.
Power Your Happy Q & A
What is the one thing that influenced your career today? When was the moment when you realized you were on the right path?
I knew from a very young age that I wanted to be a designer. I'm fortunate to have wonderful parents, mentors, and friends who have encouraged me in following my dreams.
What talent or passion have you been able to use in your career in an unexpected way?
My love of art and history when creating my collections.
What advice would you give your 22-year-old self?
Keep going, don't lose heart, you're on the right path.
What does "finding your happy" mean to you? Do you feel you've "found it"?
Do what you love every day — I am so lucky that I get to do that.
What powers your happy?
Living every day to the fullest.
Guilty pleasure?
My mother's shepherd's pie.
Favorite curse word?
Merde
Happy place?
Traveling to new and exciting places.
Heels or flats?
Flats during the day and heels at night.
The one thing you can't leave home without?
My cell phone and my dog Thatcher if I get my way.
Favorite junk food?
Dark chocolate with sea salt.
Favorite healthy food?
Kale salad
Favorite workout?
Pilates
Favorite splurge?
Contemporary art
Feel-good music/song/artist?
70's funk and disco, French rock and roll
Favorite thing about your appearance?
My legs
Prized possession?
My lovable dog, Thatcher
First thing you do when you wake up?
Meditate then check my emails.