Is Abortion Safe?
3 Dangerous Abortion Myths Were Just Obliterated by This Groundbreaking Study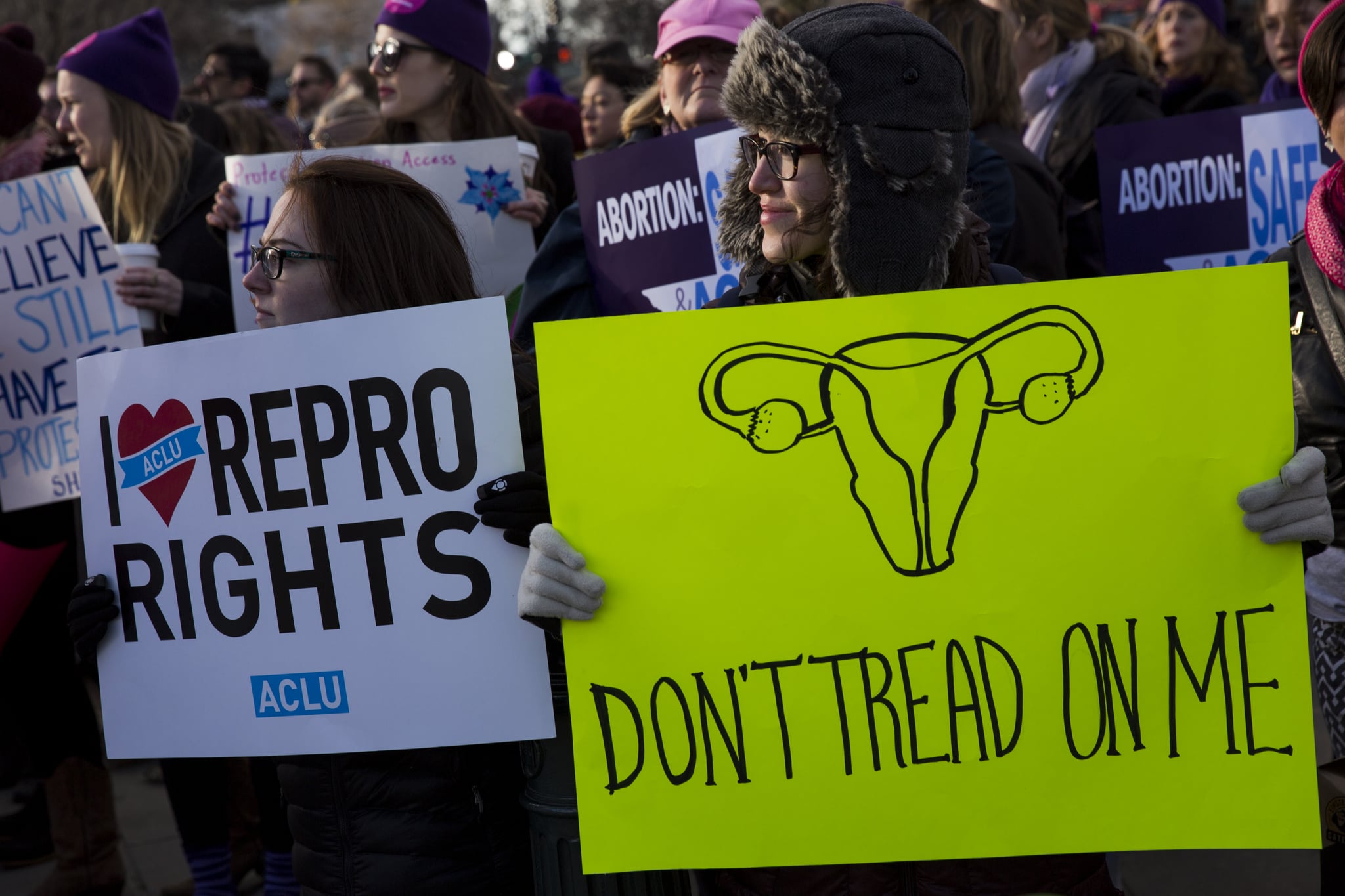 The inundation of misinformation about abortion is one of the most significant hurdles women face when attempting to make informed decisions about their own reproductive care. Thanks to newly released research from the National Academies of Science, Engineering, and Medicine, at least one pervasive misconception about women's health care can be cleared up once and for all: the false notion that abortion procedures are dangerous. According to the study's conclusions, it's actually restrictive legislation, not the abortion procedure itself, that places women's health in danger.
This newly released study, The Safety and Quality of Abortion Care in the United States, measured the quality of American abortion care against six standards: safety, effectiveness, timeliness, patient-centeredness (care that is based on individual patient needs and preferences), efficiency, and equity. Thirteen independent researchers convened to closely examine the patient experience before, during, and after receiving an abortion. Scientists were able to measure the safety of different abortion methods, determine the types of clinics and clinicians that can safely administer high-quality abortion care, and define the long-term effects an abortion has on the patient.
Find a sampling of the abortion-related myths that this study found to be false below:
Myth #1: Women who receive abortions are at a heightened risk for breast cancer, infertility, and other health problems.
Having an abortion does not increase a woman's risk of the following physical health problems: secondary infertility, pregnancy-related hypertensive disorders, abnormal placentation, preterm birth, or breast cancer.
Having an abortion does not increase a woman's risk of the following mental health problems: depression, anxiety, or post-traumatic stress disorder (PTSD).
Myth #2: Abortions are highly dangerous procedures.
Serious complications resulting from an abortion are rare and occur far less frequently than during childbirth.
Abortions are safer the earlier they are performed, meaning mandatory waiting periods and required precounseling (laws that are in effect in 27 and 35 states, respectively) cause greater risk of complication.
Myth #3: Doctors in hospitals are the only medical professionals who can safely perform abortion procedures.
Most abortions can be safely performed in office-based settings, meaning a hospital setting is often unnecessary.
No special equipment or emergency arrangements are required for medication abortions.
Advanced practice clinicians (APCs), physician assistants (PAs), certified nurse-midwives (CNMs), and nurse practitioners (NPs) can safely and effectively provide medication and aspiration abortions.
Clinicians performing abortions do not require hospital privileges to ensure a safe outcome for patients.
Dr. Monica R. McLemore, a research scientist at Advancing New Standards in Reproductive Health (ANSIRH) and assistant professor at the University of California, San Francisco, summarized the study's conclusions to POPSUGAR as a confirmation of what she says abortion care providers have recognized for some time. "The quality of abortion care and patients' experiences of that care are high," McLemore explained, adding that the level of abortion care provided is compromised when lawmakers "create barriers to care by imposing medically unnecessary restrictions that ultimately push abortion out of reach."
"Understanding any actual risks associated with abortion is important because we need to be able to provide medically proven information about all pregnancy decisions — including risks associated with continuing and spacing pregnancies — to anyone who walks through our doors," Dr. McLemore told POPSUGAR.