Anderson Cooper Apology to Trump Supporter Jeffrey Lord
Anderson Cooper Apologizes For His "Crude" Remark to a Trump Supporter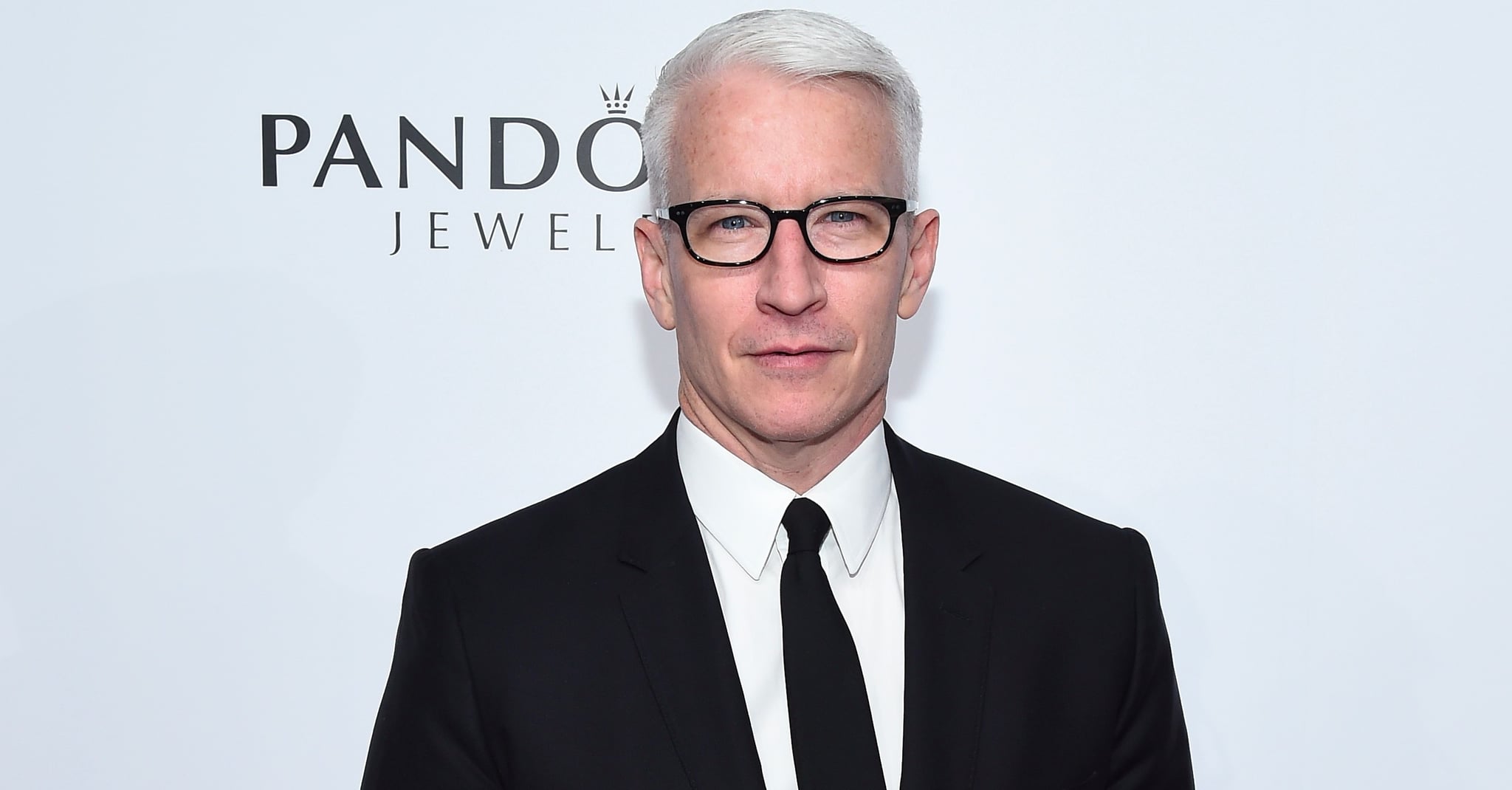 Anderson Cooper is showing (and telling) us how he really feels about Trump's supporters. Following that epic eye roll he gave Kellyanne Conway when she last appeared on his show, Cooper found himself dishing a little too much truth when he suggested CNN commentator and Trump supporter, Jefferey Lord, would defend the president "if he took a dump on his desk." Watch the jaw-dropping moment unfold below.
Here the clip of Anderson Cooper telling Jeffrey Lord he'd defend Trump "if he took a dump on his desk." pic.twitter.com/C8GG9AVICr

— Bill Kuchman (@billkuchman) May 20, 2017
Immediately after, Cooper issued an apology to Lord, saying he regretted "the crude sentence." Read his tweeted apology and social media's reaction to his remark ahead.
I regret the crude sentence i spoke earlier tonight and followed it up by apologizing on air. It was unprofessional. I am genuinely sorry.

— Anderson Cooper (@andersoncooper) May 20, 2017
Anderson Cooper apologized to Jeffrey Lord after saying "if [Trump] took a dump on his desk, you would defend it" https://t.co/1wxOUAx3ff pic.twitter.com/uP9KDW293O

— Brian Stelter (@brianstelter) May 20, 2017
Anderson Cooper is done with this week. https://t.co/RQgdIlebXt

— Julie Vitkovskaya (@Julie_Vit) May 20, 2017
Not necessary. No need to apologize for scolding Jeffrey Lord. If you want to apologize, apologize for enabling him by having him on so much https://t.co/vrrWlIFPHr

— Angelo Carusone (@GoAngelo) May 20, 2017
Naw, man, we ALL needed that laugh.

Plus it was the truth, @andersoncooper. https://t.co/a3JddU6FJx

— leah mcelrath 🗽 (@leahmcelrath) May 20, 2017
The world saying: "It's okay, Anderson. Seriously." @andersoncooper pic.twitter.com/LwtjqRKs0w

— Mike Gibbs (@Mikeggibbs) May 20, 2017