Angelina Jolie Talks Trump's Refugee Ban in New York Times
Angelina Jolie Writes a Poignant Essay About Refugees in Response to Trump's Ban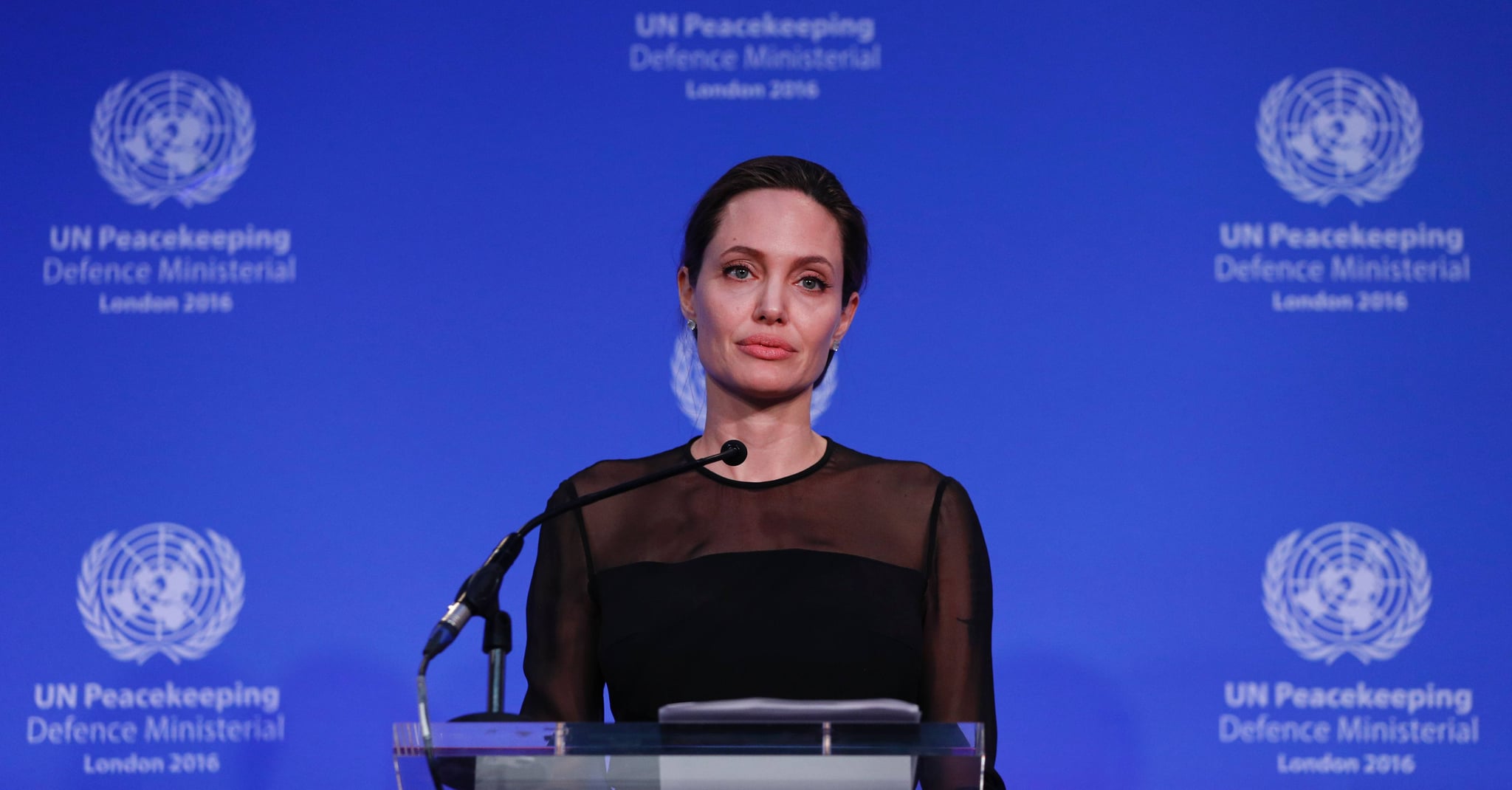 Angelina Jolie wants to set the record straight on some of the common myths about refugees. On Thursday, Feb. 2, following Donald Trump's controversial travel ban, Jolie wrote a personal essay about the importance of welcoming refugees into the US. She also eloquently explained why Trump's executive order is likely to do more harm than good when it comes to keeping Americans safe. Trump's order has barred residents of seven predominately Muslim countries from entering the US, separating families, dashing the hopes of refugees from war-torn Syria who had been cleared to enter the country, and delivering at least partially on the "Muslim ban" he promised to institute during his campaign. Read on for some highlights from Jolie's heartfelt letter, first published in The New York Times.
On the myths about refugees: "It is simply not true that our borders are overrun or that refugees are admitted to the United States without close scrutiny. Refugees are in fact subject to the highest level of screening of any category of traveler to the United States. This includes months of interviews, and security checks carried out by the F.B.I., the National Counterterrorism Center, the Department of Homeland Security and the State Department."
On why we shouldn't divide people beyond our borders: "If we create a tier of second-class refugees, implying Muslims are less worthy of protection, we fuel extremism abroad, and at home we undermine the ideal of diversity cherished by Democrats and Republicans alike: 'America is committed to the world because so much of the world is inside America,' in the words of Ronald Reagan. If we divide people beyond our borders, we divide ourselves."
On the importance of keeping our values intact: "The lesson of the years we have spent fighting terrorism since Sept. 11 is that every time we depart from our values we worsen the very problem we are trying to contain. We must never allow our values to become the collateral damage of a search for greater security. Shutting our door to refugees or discriminating among them is not our way, and does not make us safer. Acting out of fear is not our way. Targeting the weakest does not show strength."
Head to The New York Times for the full op-ed.