Anne Hathaway's UN Speech on International Women's Day
Anne Hathaway Offers Hope in a Powerful Speech About Women's Equality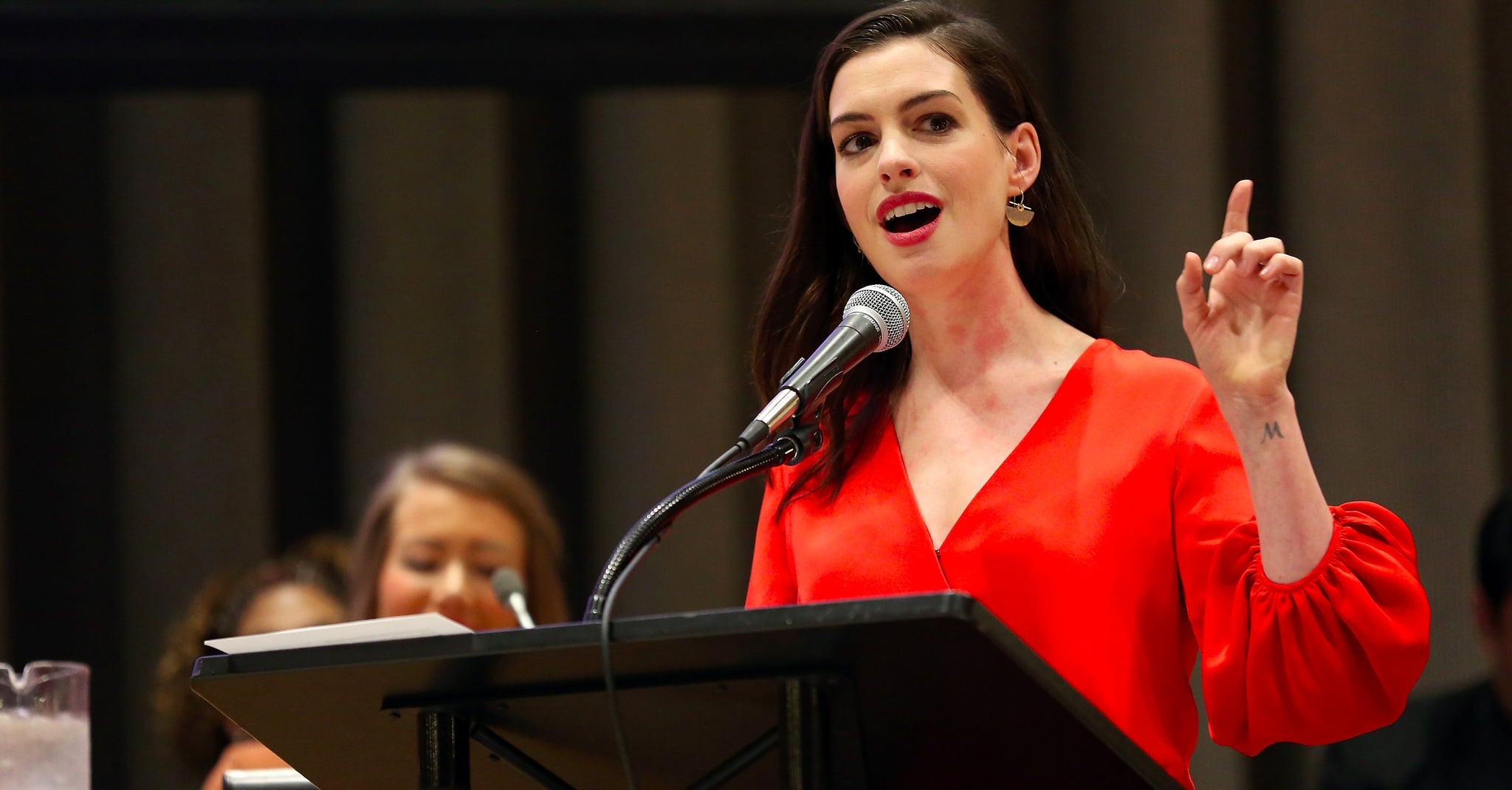 Oscar-winning actress Anne Hathaway celebrated International Women's Day on March 8 by paying tribute to those who have paved the way for women's equality. While speaking at the United Nations, Hathaway called on current world leaders and the younger generation to honor the legacy of those activists by "creating a path for a more fair, farther reaching truth to define all of our lives, especially the lives of our children." Hathaway, whose son, Jonathan, turns 1 year old later this month, also addressed the importance for paid parental leave: "It changes the story of what children observe and will from themselves imagine impossible."
Hathaway, a United Nations global goodwill ambassador, also used her speech to highlight some of the advances in women's equality that have shifted the world "north" toward the right direction. "When women around the world demanded the right to vote, we took a fundamental step towards equality. North," she declared. "When same-sex marriage was passed in the US, we put an end to a discriminatory law. North."
Watch her full hopeful address to the United Nations ahead.