Bernie Sanders Endorses Hillary Clinton For President
Bernie Sanders Endorses Hillary Clinton For President — See His Compelling Speech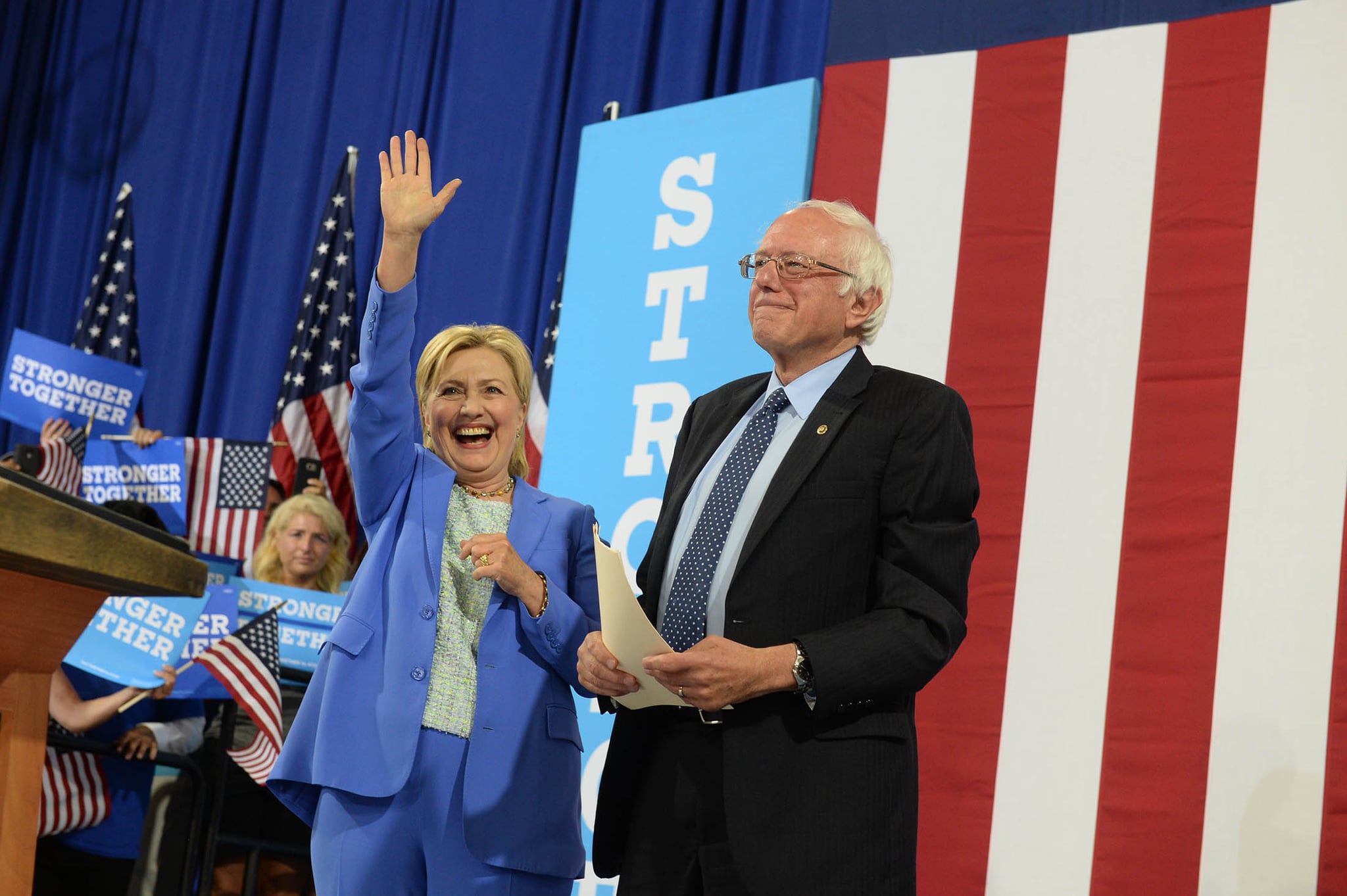 Following a long, groundbreaking primary run, Bernie Sanders endorsed Hillary Clinton for the Democratic presidential nomination Tuesday morning. "I have come here to make it as clear as possible why I am endorsing Hillary Clinton and why she must become our next president," Sanders stated in his speech, ceding that "Secretary Clinton has won the Democratic nominating process."
"This campaign is about the needs of the American people and addressing the very serious crises that we face. And there is no doubt in my mind that, as we head into November, Hillary Clinton is far and away the best candidate to do that," Sanders continued from his podium at a New Hampshire high school.
Sanders also expressed his support for Clinton's stances on specific issues, such as an increased minimum wage, attainable (and destigmatized) mental health treatment, making college affordable for the working class, and a universal healthcare system. In typical Sanders style, he also snuck a massive Donald Trump burn into his endorsement, positing that the presumptive GOP nominee is too busy insulting minority groups while Clinton actually gets work done.
Sanders's endorsement has been long-awaited, and now he and Clinton can put her campaign slogan, "Stronger Together," to work. Watch the senator's full endorsement below, then listen to Clinton's enthusiastic response. You can read Bernie Sanders's full remarks on his website.