Bernie Sanders Quote on Hillary's Emails During Debate
Even Bernie Sanders Is Sick of Talking About Hillary's Emails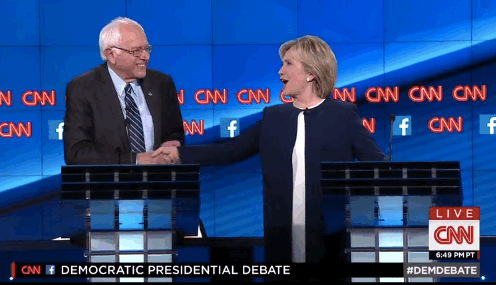 We've heard a LOT over the past few months about Democratic presidential candidate Hillary Clinton's personal emails. Did they contain confidential information? Did the State Department really turn over everything in her inbox? Was "gefilte fish" code for an illegal backroom deal??
Well, as we learned in tonight's first Democratic debate, we're not the only ones who want the Hillary email issue to die. During one of the lightest moments of the debate — and by far our favorite moment — Sanders chimed in to support his opponent by saying, "The American people are sick of hearing about your damn emails!" The pair cracked up and shook hands . . . then went back to picking each other apart.
That was nice while it lasted.