Blood Donations After Orlando Shooting
In the Aftermath of the Orlando Tragedy, Hundreds Line Up to Donate Blood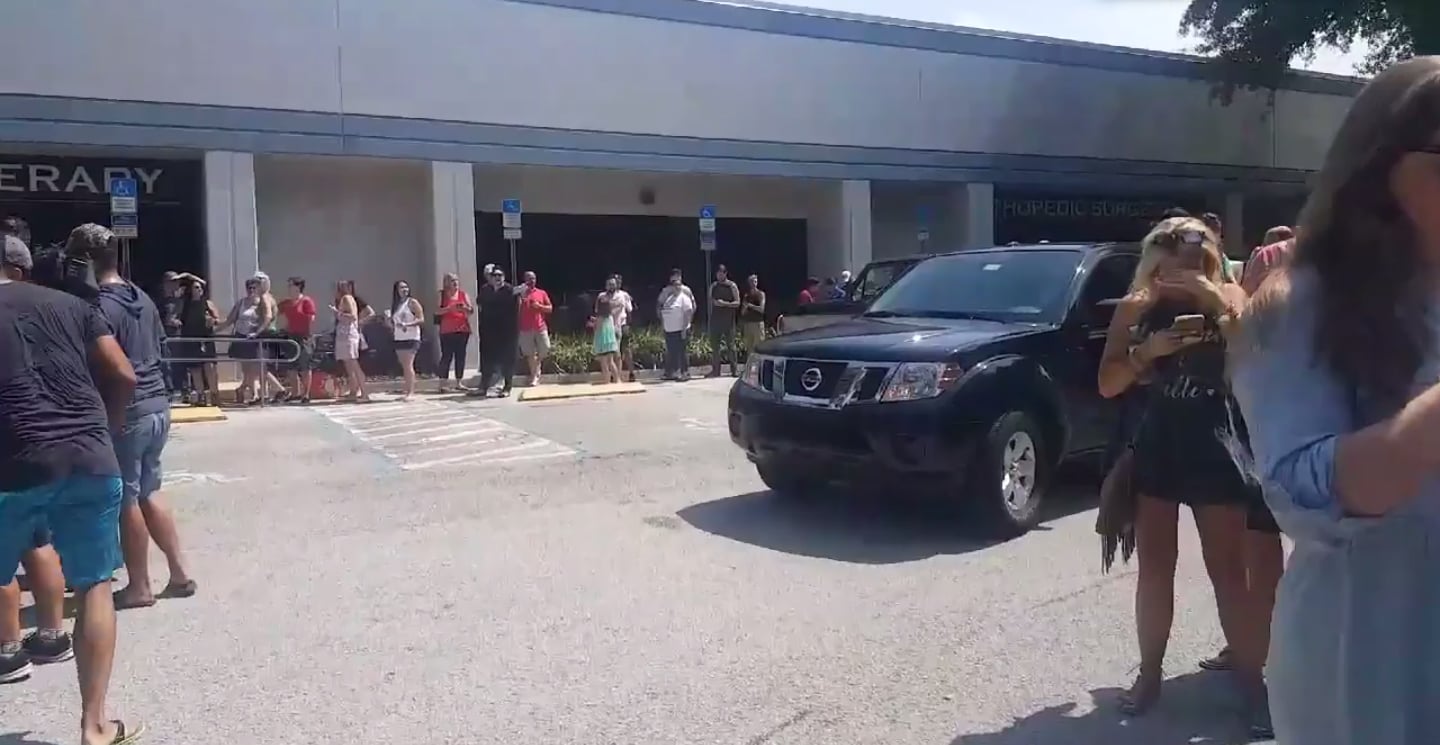 In the wake of Sunday's deadly mass shooting at Orlando, FL, nightclub Pulse, the city's blood shortage has inspired hundreds to line up at nearby blood banks to offer their own. Videos coming out of Florida show an outpouring of potential donors waiting to give blood at donation centers, showing an inspiring look at "the real Orlando" amid the tragedy.
Here's the line at a local blood bank for Pulse Shooting victims. One man said, "This is the real Orlando." @bn9 pic.twitter.com/KmX8EU9Ld7

— Erin Maloney (@ErinOnTV) June 12, 2016
However, the strict FDA guidelines regarding blood donation have struck a painful chord with many would-be donors who are unable to play their part due to their sexual orientation. Sexually active gay men are barred from donating blood within a year of sexual activity, which means that many of the friends and allies of those killed or injured at Pulse (a popular gay nightclub) are unable to donate.
it's pretty sickening that after a mass shooting at a gay club Orlando is in need of blood donations but legally gay men can't donate

— Franchesca Ramsey (@chescaleigh) June 12, 2016
It's legal to buy an AR-15 assault rifle. It's illegal for a gay man to donate blood to victims of the massacre. The world makes no sense.

— John Barcus (@johnrtworld) June 12, 2016
Despite the Orlando blood shortage and the surrounding controversy, the FDA guidelines are still being held by local donation centers.
All FDA guidelines remain in effect for blood donation. There are false reports circulating that FDA rules were being lifted. Not true.

— OneBlood (@my1blood) June 12, 2016
Instead of providing much-needed blood, many of those unable to donate are doing their part by spreading information about Florida donation centers and other ways to provide aid in this tragic time.
In dark times like these, one quote from children's TV host Fred Rogers (also known as Mr. Rogers) seems particularly relevant: "When I was a boy and I would see scary things in the news, my mother would say to me, 'Look for the helpers. You will always find people who are helping.'" In every tragedy, there are helpers — and the lines at blood banks in Florida prove it.