Book Reveals Bernie Sanders's Opinion of Clinton's Campaign
A New Book About the Election Reveals How Bernie Sanders Really Felt About Hillary Clinton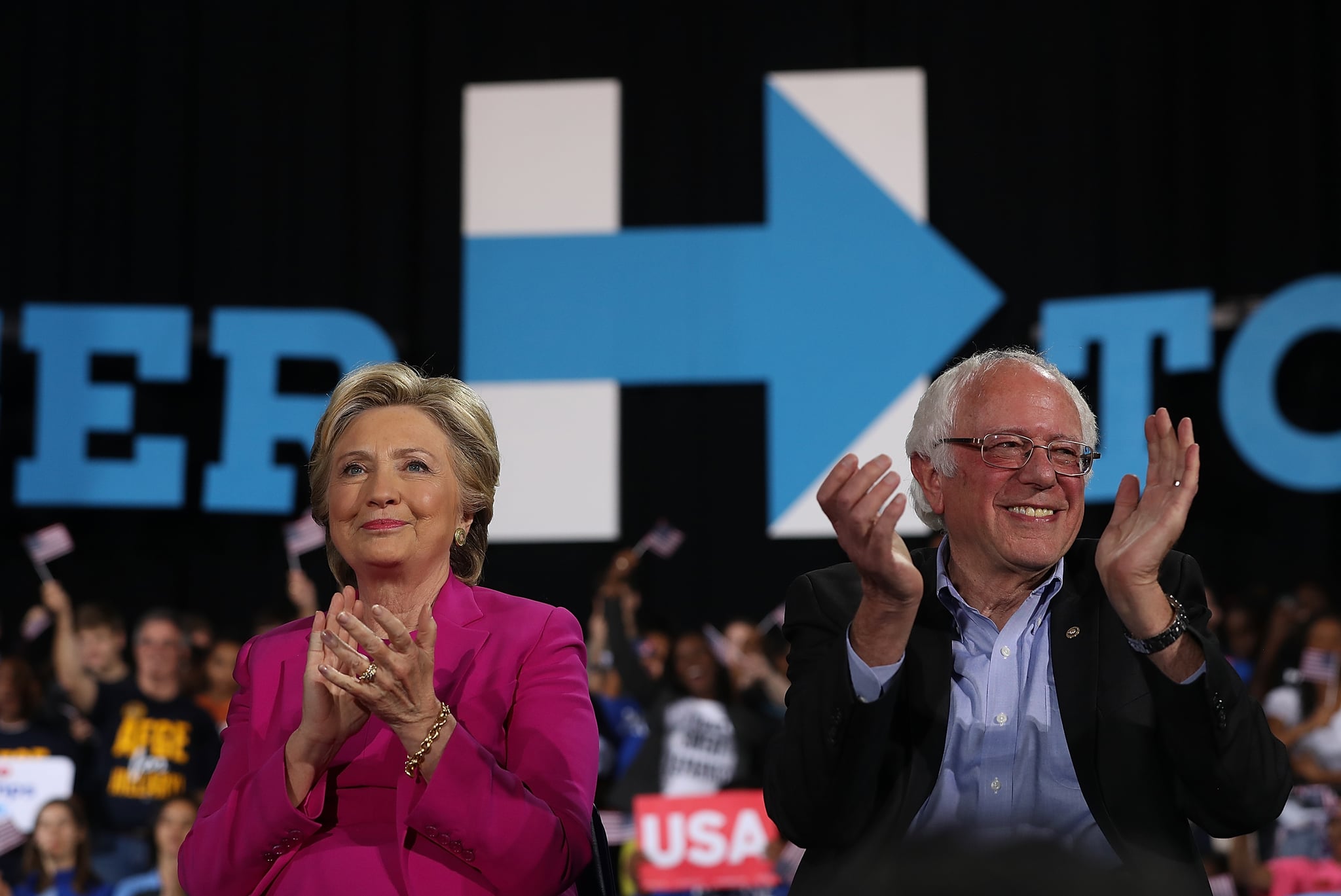 Anyone who watched a debate between Hillary Clinton and Bernie Sanders could observe the tension between the two. But a new book, Shattered: Inside Hillary Clinton's Doomed Campaign, defines the extent to which Sanders criticized Clinton's campaign — at least, according to the two journalists who covered the campaign.
Sources who worked for the Sanders campaign told Amie Parnes, a journalist for The Hill, and Jonathan Allen of Sidewire that the Vermont senator felt compelled to run against Clinton.
"His feelings about her, which were less than positive, revolved around policy differences and revolved around her allegiance to an old form of campaigning relying on big money and the people who raise it for you," the source revealed. The source's concession makes sense considering Sanders is an outspoken critic of Citizen's United and campaign financing; he famously ran his campaign through grassroots donations.
"This kind of campaigning, of going to rich people and asking them for money and modulating your policies in a way that didn't inspire people, that was a losing formula," the source also said. "In terms of him not liking stuff about her, that's what he disliked the most."
Apparently, Sanders felt strongly enough about Clinton's policies as dictated by donors that he decided to run: according to the authors, he "couldn't stand the idea of Hillary pulling the country back into the Clinton White House years."
In another chapter of the book, the authors also allege Sanders took issue with Clinton's sincerity — particularly her campaign slogan, "I'm With Her." "It's so phony," Sanders allegedly said when he was recording a campaign ad endorsing Clinton. "I don't want to say that."
Though Sanders eventually endorsed Clinton after he narrowly lost to her during the primary, he's since made his stance on her and the Democratic party establishment clearer. "It wasn't that Donald Trump won the election, it was that the Democratic party lost the election," Sanders told a left-leaning rally at the end of March.