Susan Sarandon Defends Bernie Sanders to Debra Messing
Susan Sarandon Proves Her Political Prowess (Once Again) With This Debra Messing Clapback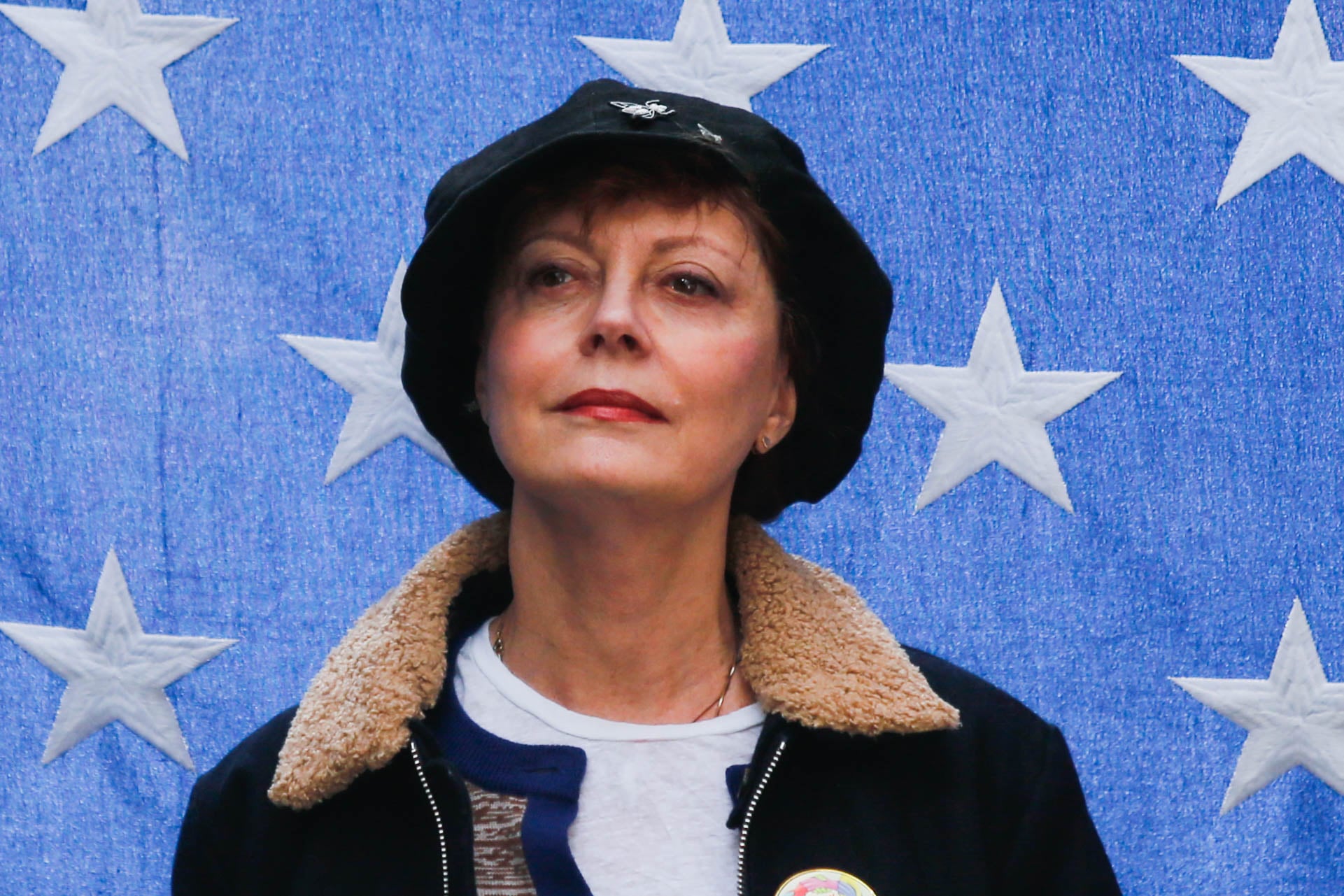 Susan Sarandon has no patience for the flailing Democratic party — and she made that clear in a tweet about the Kansas runoff election. Following an expected defeat in Kansas's runoff House election on April 11, Bernie Sanders criticized the DNC for not supporting its candidate, James Thompson, fiscally or with party resources. Thompson was running against Republican Ron Estes to fill the seat left by Mike Pompeo, President Donald Trump's new CIA director.
Since the district typically votes Republican, the DNC wrote off the race as a loss and offered almost no assistance to Thompson. Worse still, many polls demonstrated that the race was much closer than a typical election in the region.
Despite the fact that the party did not sponsor Thompson's bid, armchair Twitter critics were quick to condemn Sanders for his censure of the Democrats. One such critic, David D'Ag, tweeted his discontent with Sanders.
Is there not one Democrat or DNC member willing to stand up to this saboteur? Cut him loose. https://t.co/dCGw2whwF8

— David D'Ag (@jackjonesbabe) April 16, 2017
Debra Messing then retweeted his post to her followers with a question: "Where the f*ck were YOU Bernie?"
Where the fuck were YOU Bernie? @BernieSanders https://t.co/y5yyHHcYgK

— Debra Messing (@DebraMessing) April 16, 2017
Here's where it gets good. Susan Sarandon, an outspoken activist and Sanders advocate, shot down Messing's tweet with one picture. "A few feet away from James Thompson," Sarandon tweeted alongside a photo of Sanders campaigning for the candidate.
@DebraMessing A few feet away from @JamesThompsonKS. pic.twitter.com/USoOgyXYMp

— Susan Sarandon (@SusanSarandon) April 17, 2017
Only on Twitter will you see two celebrities spar over a political candidate.