Brad Goreski LGBTQ Pride Personal Essay
I Found the Love of My Life — and I've Never Taken It For Granted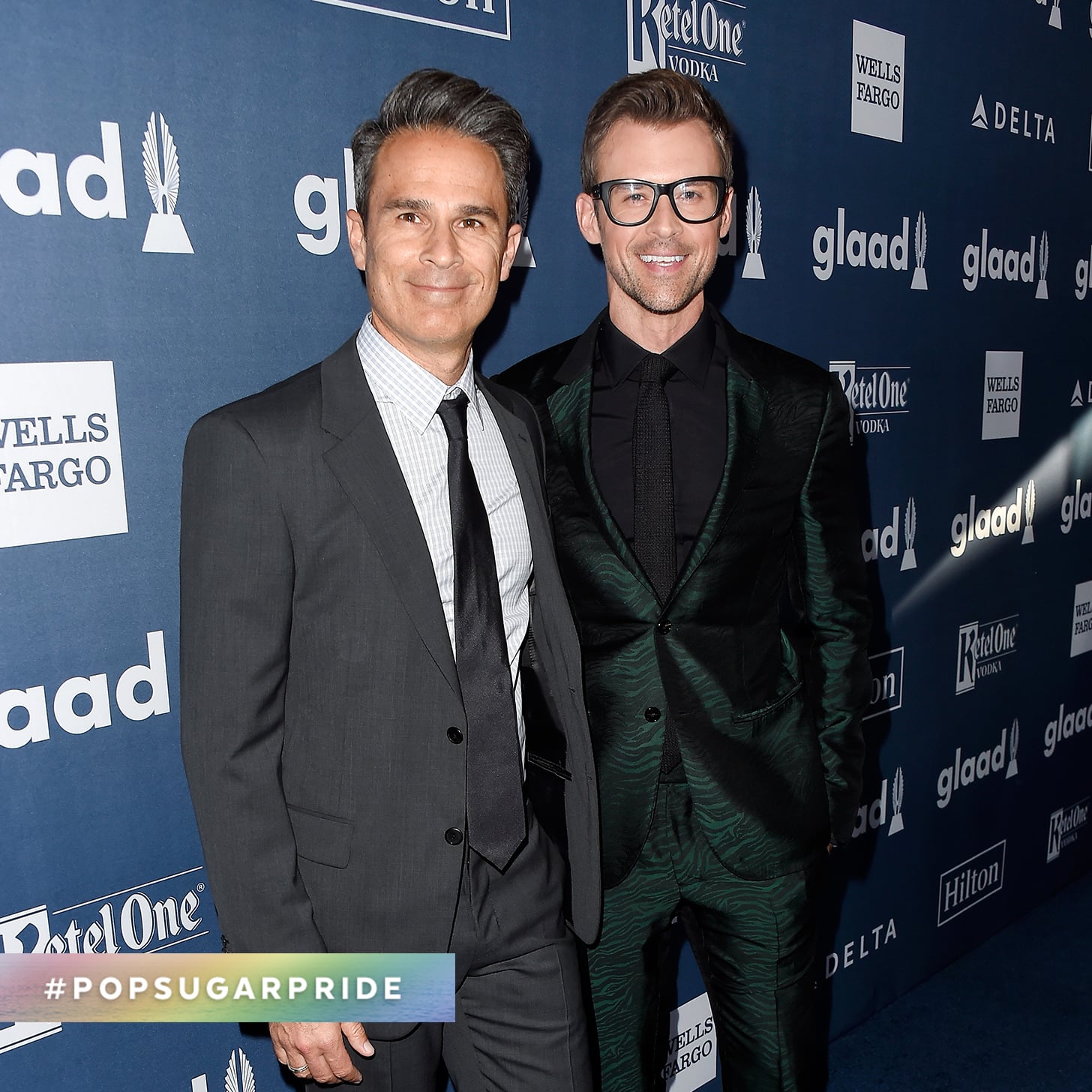 Image Source: Getty / Jason Merritt


Brad Goreski is a celebrity stylist and cohost of E!'s Fashion Police.
Early in my sobriety I decided to go to Greece for potential modeling work. Don't get all excited. It's not like I was doing shoots for GQ. Instead I was modeling for the Sears catalog and did one Dentyne ad, which featured mostly my back and one-fourth of my face. When I got to Greece I was filled with the crazy sense of gratitude. I had always dreamed of going to Greece, but it never seemed like a possibility to me. It was way out of reach, but I thought I was newly sober and my world had been so small it was time to explore it.
It turns out that I wasn't the look that they were into that particular season so I didn't book any work. I had been in Athens for almost three weeks and I decided that maybe it was time to go home but not before I went to Mykonos. I had heard so much about it from friends so I was DYING to go. After an eight-hour ferry ride from Athens, I arrived and I felt like I had died and gone to heaven! The beaches, the white houses, the food, the dancing! I was having the time of my life.

Image Courtesy of Brad Goreski
On my last night there, a friend I had met while traveling stopped to talk to someone he had met on the beach. I stood waiting for him to finish when I heard, "Hi. Do you want to try some of my dessert?" It was Gary. I couldn't believe he was talking to me. He was so handsome, so tan, and super funny. He asked if we wanted to go the bar with them and I said yes of course. We ended up at Piero's. Drag queens, muscle boys, models, fashion designers (I met Alexander McQueen on the dance floor here) — it was a feast for the eyes. The evening turned into the morning and the morning into me extending my stay in Mykonos after Gary asked me to and we even tacked on a few days in Santorini. I honestly couldn't believe any of this was happening to me.
I went back to Athens to spend his last night in Greece with him and I was overwhelmed with emotions, to say the least. It had been a week unlike any I could've ever imagined and it was all coming to an end. It was a pretty magical time as no cell phones worked internationally so we were able to be present with one another and really enjoy the experience. I didn't really have any expectations. I thought if it was a Summer romance than I would have the amazing memories, but if it did turn into something more I would be ecstatic. We just fit so well together but there were so many roadblocks in our way. He lived in LA and I lived in Toronto, being the biggest one. He left and went back to LA and I stayed on in Athens. We talked every day on the phone and finally he said, "Come to LA and hang out. Let's see what this is." A day later I was on the plane to LA. Sometimes things just align perfectly and they work out. We have been together ever since. We still talk about how we met all these years later. In July we will celebrate 16 years together. It has been the best 16 years of my life.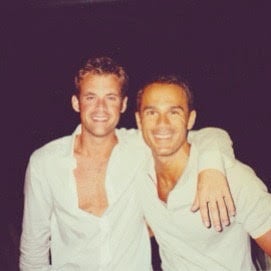 Image Courtesy of Brad Goreski
Gary and I have been back to Greece many times since we met. It is a very special place to us. Almost three years ago, Gary and I were vacationing in Mykonos and he proposed to me while we were watching the sunset. I wasn't expecting it at all but it is a day I won't forget. We were both so excited to call our families and tell them. Both of our families love and support us.
I am so grateful that I have that luxury as I know not everybody does. We still have yet to set a date or a location or anything really but will soon. That Summer in Greece will always be one of the most special moments of my life. The moment I met Gary my life changed and it continues to get better and better with every passing year.