Can You Look at a Total Solar Eclipse?
For the Love of Everything (Especially Your Eyes), Don't Look Directly at the Solar Eclipse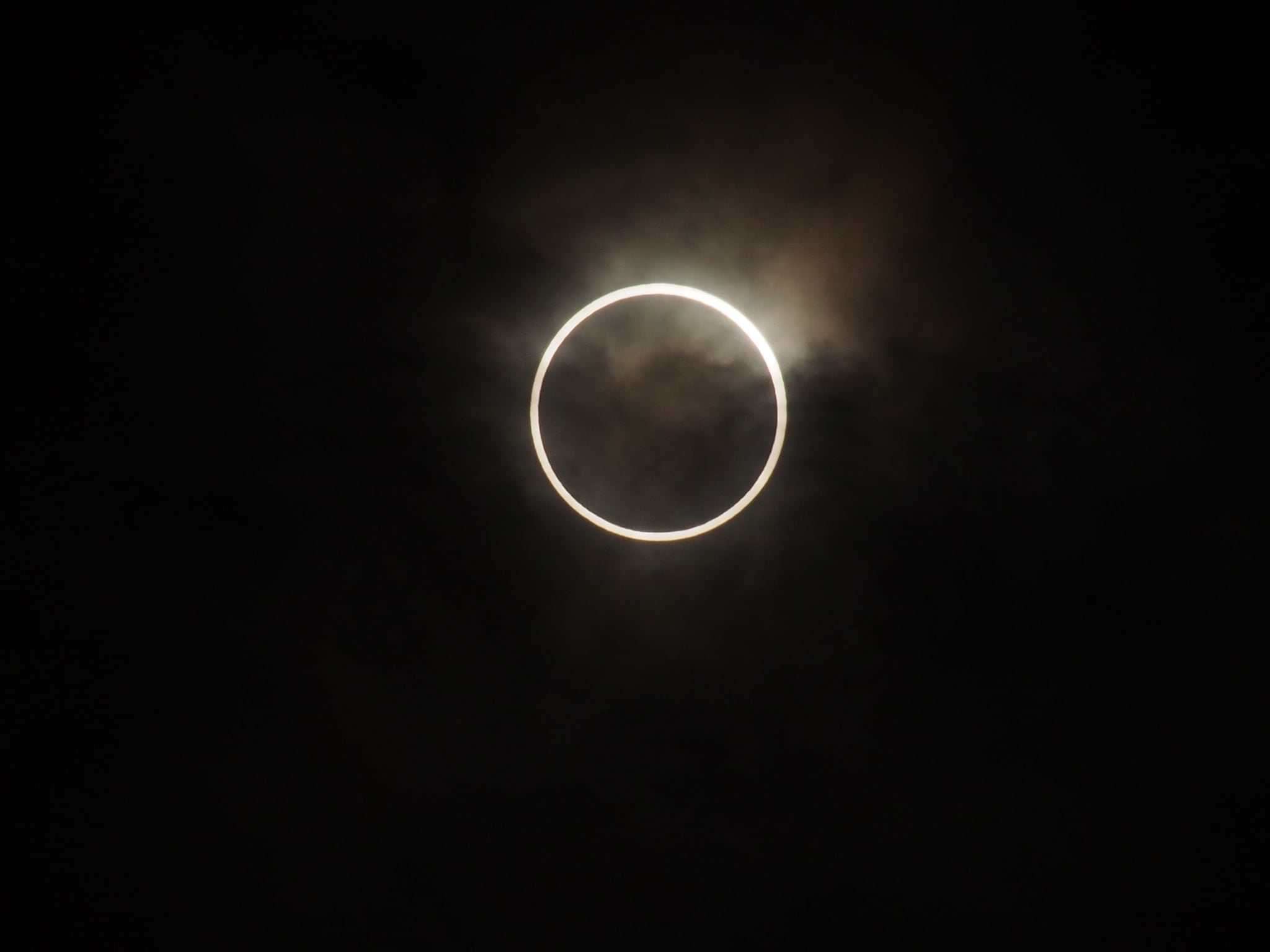 It's almost time to watch the skies go dark and see the solar eclipse unfold on Aug. 21. But if you're preparing to watch the solar eclipse, make sure to buy the right solar eclipse glasses and to follow NASA's safety tips. If you don't, an Oregon man who looked directly at the 1963 solar eclipse and is now partially blind in one eye says you could end up like him.
Louis Tomososki, now 71, says he watched the 1963 solar eclipse outside of his high school when he was 16 years old. Unlike today, when NASA is continuously asking people to follow solar eclipse safety, there was less public education about the phenomenon. Tomososki simply looked up at the sky with his naked eyes. He closed his left eye but kept his right eye open . . . and ended up with a "burned hole in his retina." Tomososki stressed in an interview with KPTV, an NBC affiliate, that it didn't take long for damage to set in. "Oh, 20 seconds probably; that's all it took," he said. "I'm glad I didn't go 40 seconds — it would have been worse."
Even Tomososki's eye doctors can tell the solar eclipse caused damage to his eye. "Every time we go to an eye doctor now for an exam, they dilate your eyes and look in there. The first thing they say is, 'You looked at a solar eclipse sometime in your life,'" he said. So, please: if you're going to look up at the sky toward the solar eclipse, take safety seriously.