Cold Weather Bomb Cyclone Winter Storm January 2018
Florida Is Currently Colder Than Alaska — and It's All Because of a So-Called "Bomb Cyclone"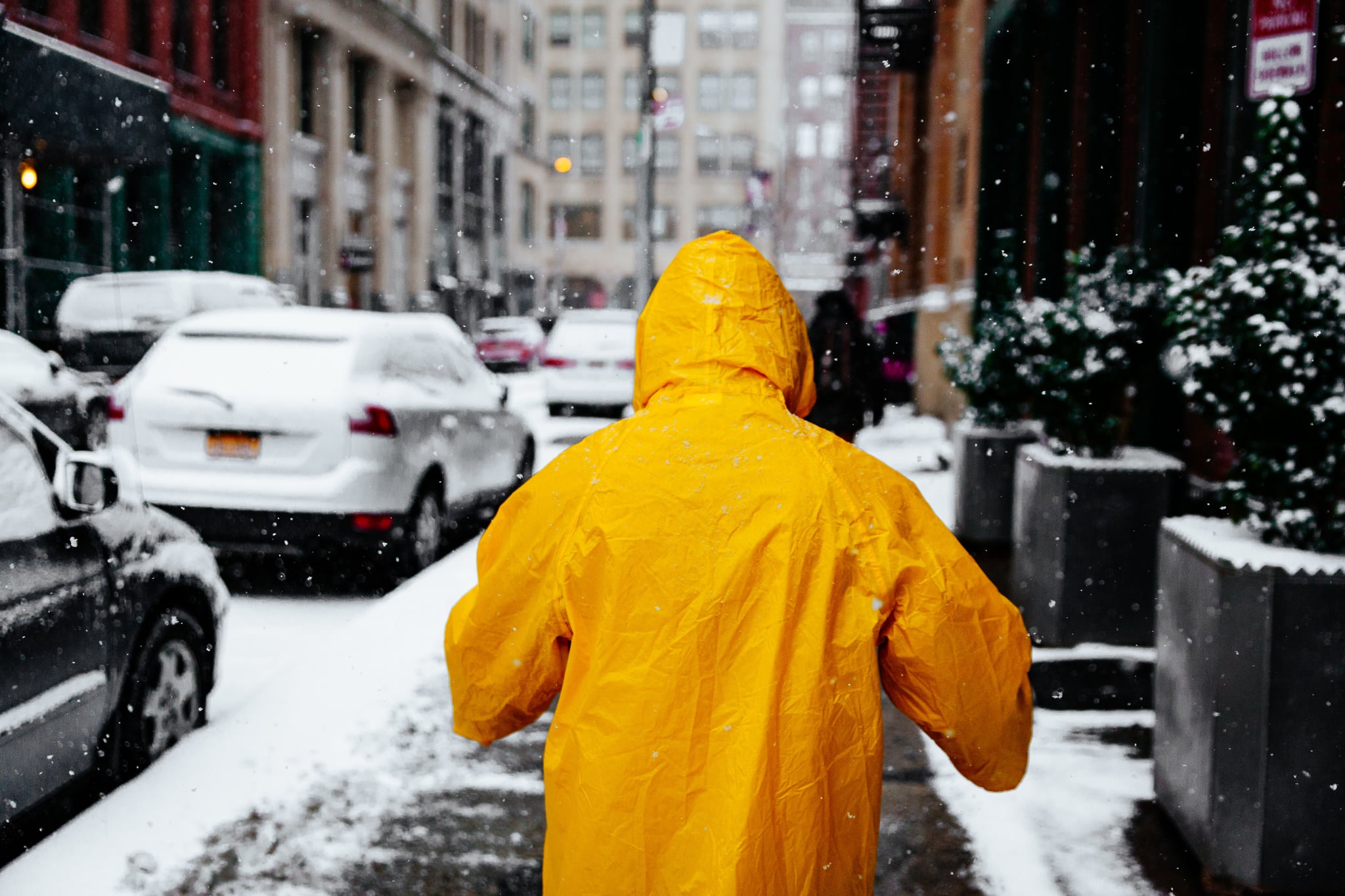 January is known for frigid temperatures, but as the East Coast is quickly learning, 2018 is starting off with a unique flavor of freezing. Thanks to a "bomb cyclone" — or "bombogenesis," a low-pressure weather system akin to a hurricane — heavy snow is expected to storm the Northeast and Midwest, snow and freezing rain will slam the Southeast, and high winds and freezing temperatures will plague us all. And the effects of the snowy system are already being seen, as the cold weather has been so serious that 11 people have already died as a result.
The "bomb" is expected to haunt the East Coast from Wednesday through Friday with the most severe parts of the storm happening over the ocean. East Coast flights and schools are being canceled, a fact most notable in areas like Florida where snowy Winter weather is extremely rare. For reference, the temperatures in Florida have gotten so cold that parts of Alaska are warmer than the Southern state.
It's a bit warmer in Alaska and western Canada than in Florida's Panhandle at the moment. That's a combination of colder-than-average Florida temps and a strong ridge creating mild conditions out west. #BombCyclone #WinterInFlorida #FLwx pic.twitter.com/Q9x8fYPxkS

— Marco La Manno (@MarcoLaMannoWX) January 3, 2018
The United States isn't alone with severe Winter weather either. Parts of Canada, specifically Nova Scotia, will be affected by heavy snow and winds related to the "bomb." Severe weather is also hitting the United Kingdom via Storm Eleanor, which is causing severe winds, rain, and hail (although Eleanor is unrelated to the North American weather systems).
"Bomb cyclones" may sound rare, but they happen more often than you might think, with occurrences logged as recently as 2004, 2010, 2013, 2015, 2016, and even 2017. This severe weather pattern may be brutal in the Winter, but a "bombogenesis" can occur year-round — and was seen in both 2004 and 2010. But it's worth noting that those "bomb cyclones" can be devastating in Winter, since they bring blizzard-like conditions as a result of cold air from the North colliding with warm ocean temperatures from the Gulf.
More record lows set or tied across the Eastern US this morning. pic.twitter.com/Tcpypu3h9Z

— NWS Eastern Region (@NWSEastern) January 2, 2018
What's most concerning about this particular Winter weather "bomb" is that the longer duration and severity are being observed as a result of generally warmer climates worldwide. As the Associated Press (via ABC News) reports, the majority of the planet is warmer than usual while the United States freezes, with many areas reaching record lows. The "bomb cyclone" phenomena is yet another example of bad weather occurring over days as opposed to years long shifts in climate.
This is to say that, no, a "bomb cyclone" doesn't support the claims of climate change deniers like President Trump: having the "coldest" temperatures on record doesn't automatically negate the effects of global warming. As the surprisingly wise Jersey Shore star Vinny Guadagnino told the president, the issue of climate change is "more complex" than we think. The "bomb cyclone" may heighten Winter weather, but it in no means wipes the slate clean. If anything, it's a harbinger of more unpredictable extremes to come.