Criticism of House Republicans Plan to Cut Ethics Office
It's a Miracle: Elizabeth Warren and Donald Trump Actually Agreed on an Issue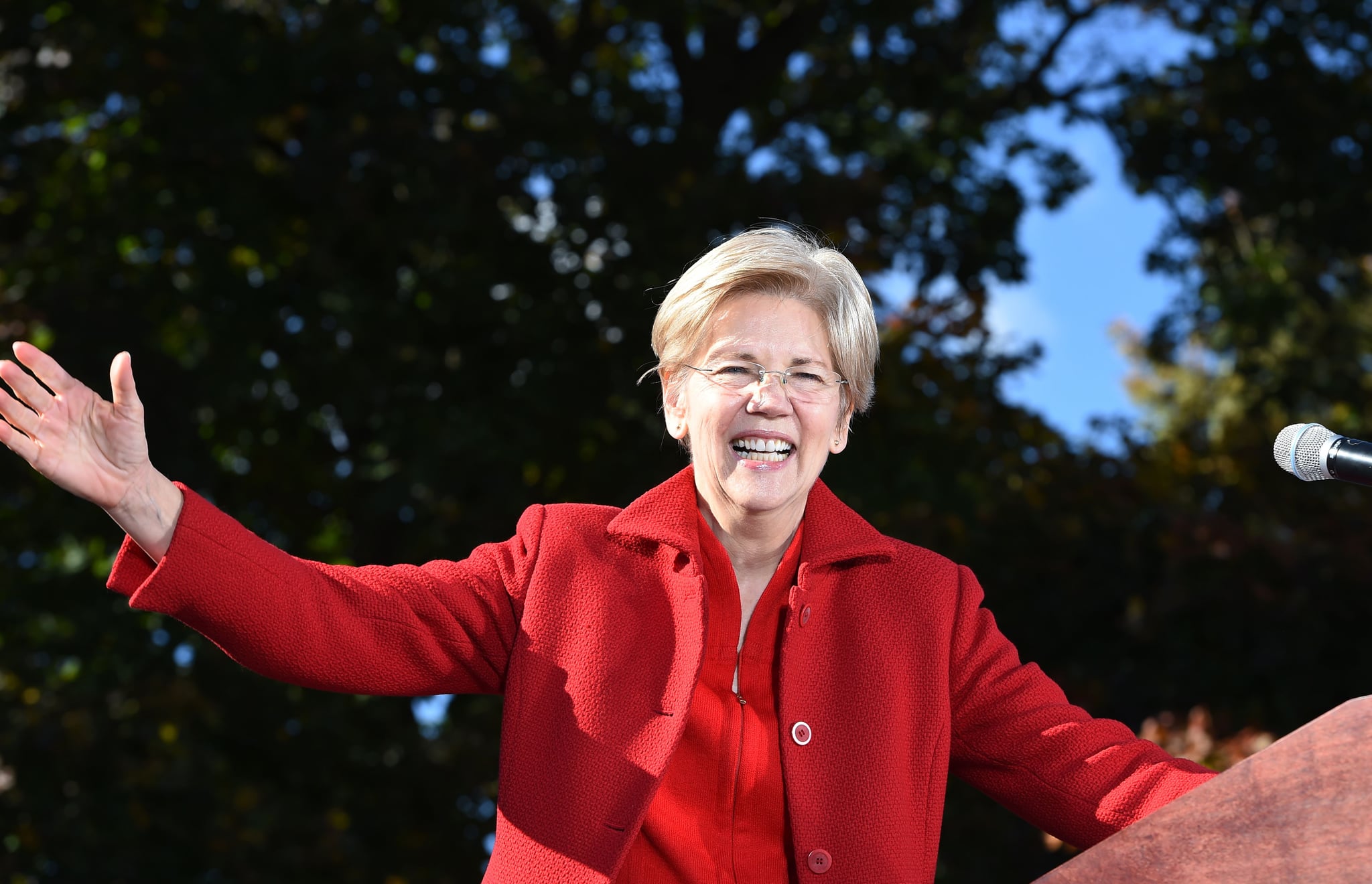 On Monday evening, the House Republicans privately voted to reduce the power of the House Ethics Office, an independent group that investigates complaints against House members. The vote would have placed oversight of the office to the House Ethics Committee, which is controlled by party leaders. But, after harsh bipartisan criticism, House Republicans halted the plan on Tuesday, reports the The New York Times.
The House Republicans effort to gut the ethics office generated a rare moment of consensus between two polarizing political figures: Elizabeth Warren and President-elect Donald Trump. After the initial decision was announced on Monday, Trump censured Congress on Twitter for prioritizing the "weakening of the Independent Ethics Watchdog" over issues he would like to take precedence, like tax reform or healthcare. He also used the hashtag #DTS to reference his rallying cry "Drain the Swamp," perhaps implying it would be difficult to rid DC of political insiders without an ethics office.
With all that Congress has to work on, do they really have to make the weakening of the Independent Ethics Watchdog, as unfair as it

— Donald J. Trump (@realDonaldTrump) January 3, 2017
........may be, their number one act and priority. Focus on tax reform, healthcare and so many other things of far greater importance! #DTS

— Donald J. Trump (@realDonaldTrump) January 3, 2017
Like Trump, Senator Elizabeth Warren was not pleased with the House Republicans' intention to scrap the ethics office, and she slammed them on Twitter as well. Her reason, however, was because the office is more necessary than ever in the face of Trump's "cabinet of billionaires" who have "ignored" government ethics rules.
.@realDonaldTrump still hasn't announced plans for his business empire while falsely claiming the President can't have conflicts.

— Elizabeth Warren (@SenWarren) January 3, 2017
Trump's cabinet of billionaires & CEOs have ignored gov ethics rules & dragged their feet on FBI background checks & financial disclosures.

— Elizabeth Warren (@SenWarren) January 3, 2017
And now the @HouseGOP is gutting its ethics office in the middle of the night – hours before the new Congress is sworn in.

— Elizabeth Warren (@SenWarren) January 3, 2017
Tell us, @GOP: Who, exactly, thinks that the problem with Washington is that we have too many rules requiring the gov to act ethically?

— Elizabeth Warren (@SenWarren) January 3, 2017
Warren also pointed out that without a House ethics office, Trump might not be held accountable for his many conflicts of interest that he has yet to announce a strategy to untangle.
The office was created in 2008 after three members of the House went to jail; the House Republicans proceeded with the decision initially against the behest of Speaker Paul Ryan. Yet less than 24 hours after the vote, House Republicans backtracked on the decision, which Senator Lindsey Graham called "the dumbest fricking thing."