Democrat Doug Jones Wins Alabama Senate Race Dec. 2017
Democrat Doug Jones Defeats Roy Moore in a Historic Alabama Senate Race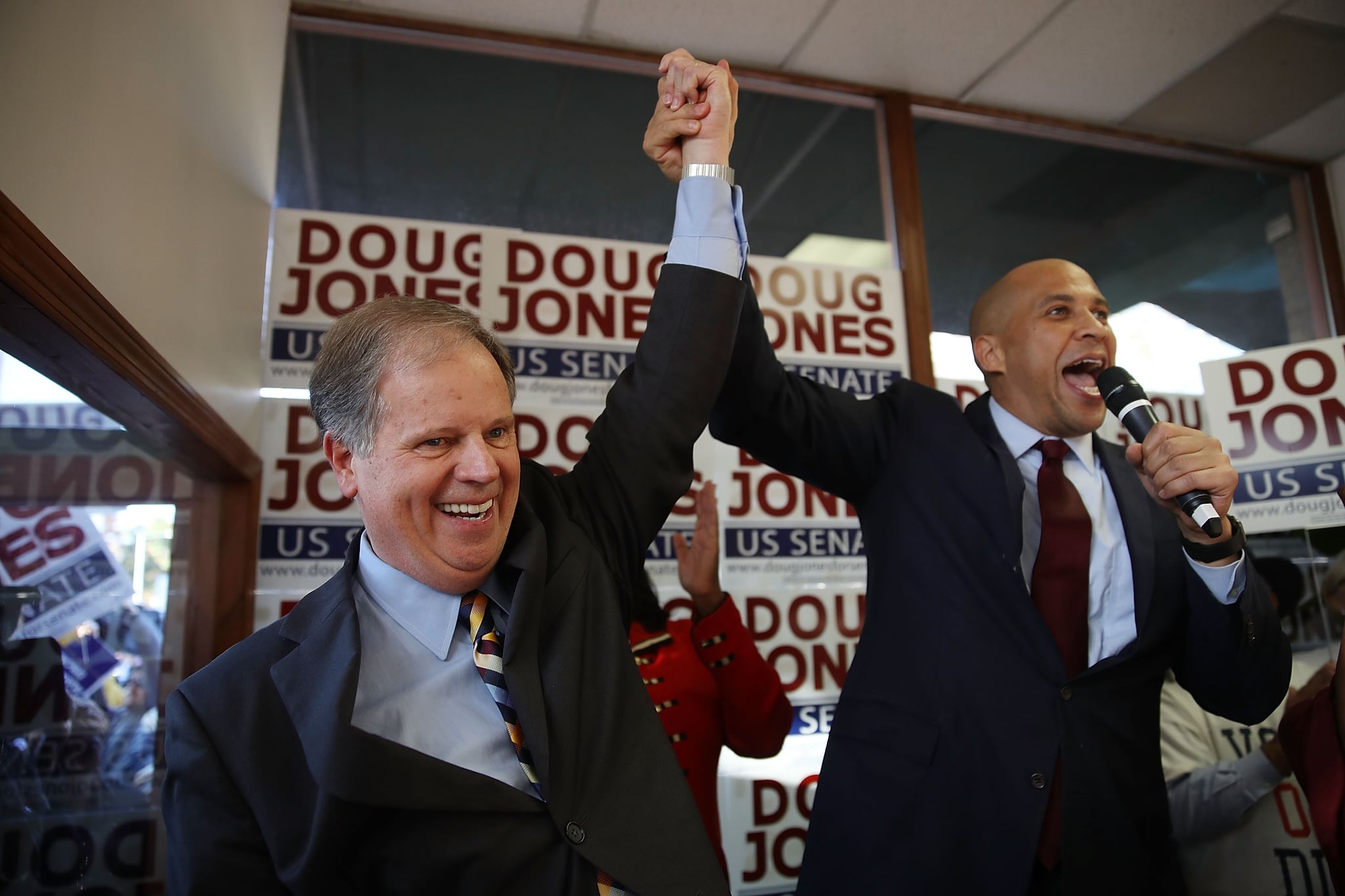 Democrat Doug Jones has defeated Republican candidate Roy Moore in Alabama's Senate election, earning him the seat that was previously held by Attorney General Jeff Sessions. The heated race was quite the close call, with Jones garnering 49.5 percent of the votes and Moore raking in 48.8 percent, according to CNN. Jones's victory is truly historic for the deeply red state of Alabama, which hasn't elected a Democratic senator in more than two decades.
His election will surely deal quite the blow to President Trump, who adamantly endorsed Moore and pleaded for votes in his favor, despite the Republican candidate's recent onslaught of sexual misconduct allegations.
Jones celebrated his victory by simply tweeting, "Thank you ALABAMA!!" Trump's reaction to the result was surprisingly mild, as the POTUS tweeted, "Congratulations to Doug Jones on a hard fought victory. The write-in votes played a very big factor, but a win is a win. The people of Alabama are great, and the Republicans will have another shot at this seat in a very short period of time. It never ends!" No word on whether Trump or one of his assistants actually crafted that surprisingly level-headed and grammatically correct response.
Image Source: Getty / Joe Raedle