Dick's Sporting Goods Ends Sales of Assault Rifles
Dick's Sporting Goods Will End All Sales of Assault-Style Rifles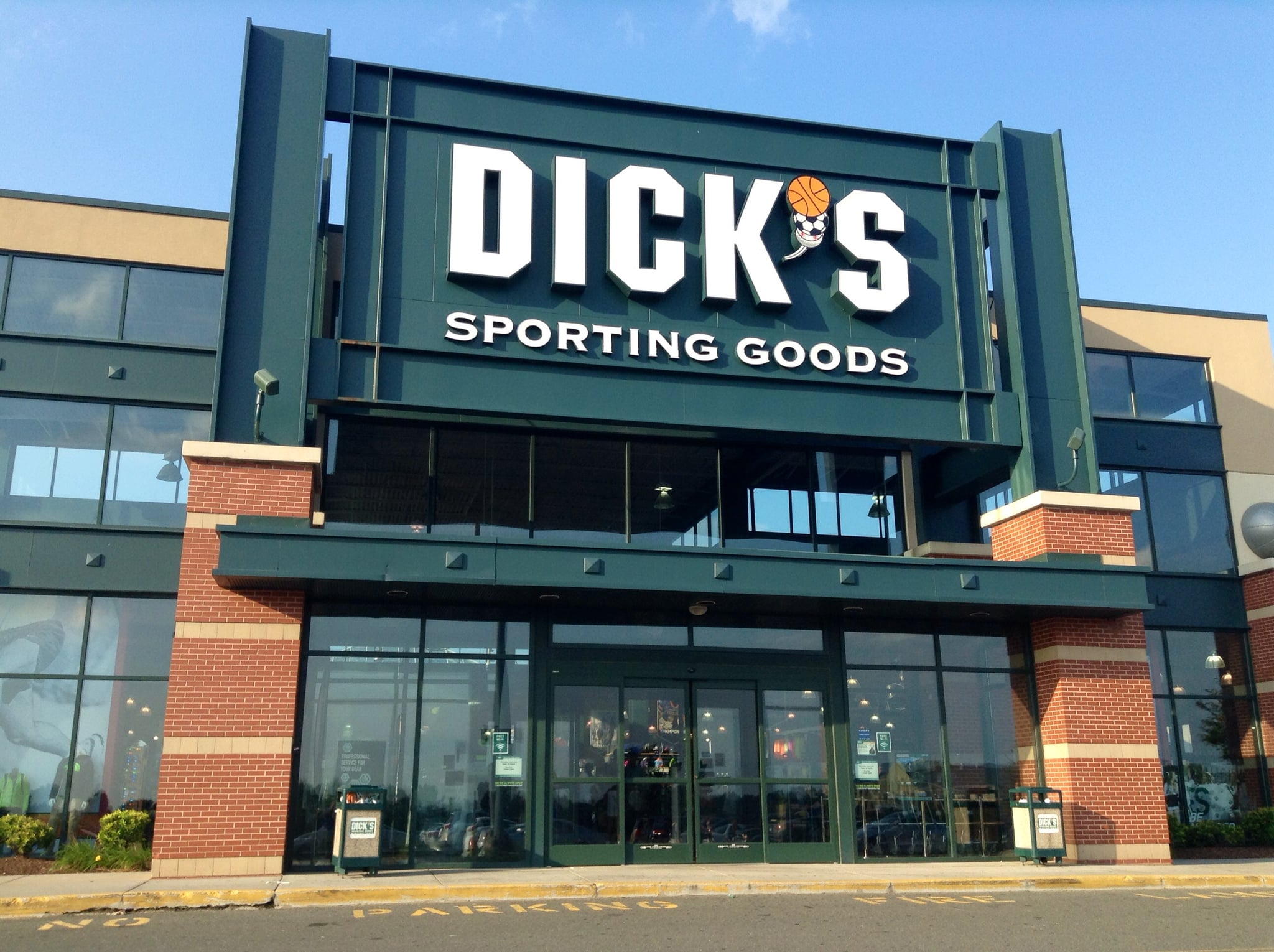 Image Source: Flickr user Mike Mozart
One of the largest sporting goods retailers in the US just made a major statement in regards to gun violence. Citing the Marjory Stoneman Douglas High School shooting in Parkland, FL, Dick's Sporting Goods will no longer sell "assault-style rifles," and the company will also cease the sale of any firearms to those under the age of 21.
On Feb. 28, Dick's released a media statement explaining its decision, saying those at the company are "deeply disturbed and saddened by the tragic events in Parkland" and commending the students who have been outspoken since the shooting.
"We have tremendous respect and admiration for the students organizing and making their voices heard regarding gun violence in schools and elsewhere in our country," reads the release. "We have heard you. The nation has heard you. We support and respect the Second Amendment, and we recognize and appreciate that the vast majority of gun owners in this country are responsible, law-abiding citizens. But we have to help solve the problem that's in front of us. Gun violence is an epidemic that's taking the lives of too many people, including the brightest hope for the future of America — our kids."
The retailer said that in November 2017, it legally sold a firearm to the Parkland shooter, and though it was not the same gun (or type of gun) used in the massacre, "it could have been."
This isn't the first time that Dick's Sporting Goods has responded to gun violence. After the Sandy Hook shooting in 2012, the company pulled all assault rifles from its stores but continued selling them at its Field and Stream hunting retail chains.
The changes, which Chairman and CEO Edward Stack states are "permanent," include the following:
We deeply believe that this country's most precious gift is our children. They are our future. We must keep them safe. Beginning today, DICK'S Sporting Goods is committed to the following: https://t.co/J4OcB6XJnu pic.twitter.com/BaTJ9LaCYe

— DICK'S Sporting Goods (@DICKS) February 28, 2018
All of the changes will be effective immediately. The statement also implored others, including elected officials, to join with the company's efforts to work for gun reform by enacting similar regulations. You can see the full release on Dick's Facebook post ahead.