Do Young Women Like Ivanka Trump?
An Overwhelming Majority of Young Women Say They Dislike Ivanka Trump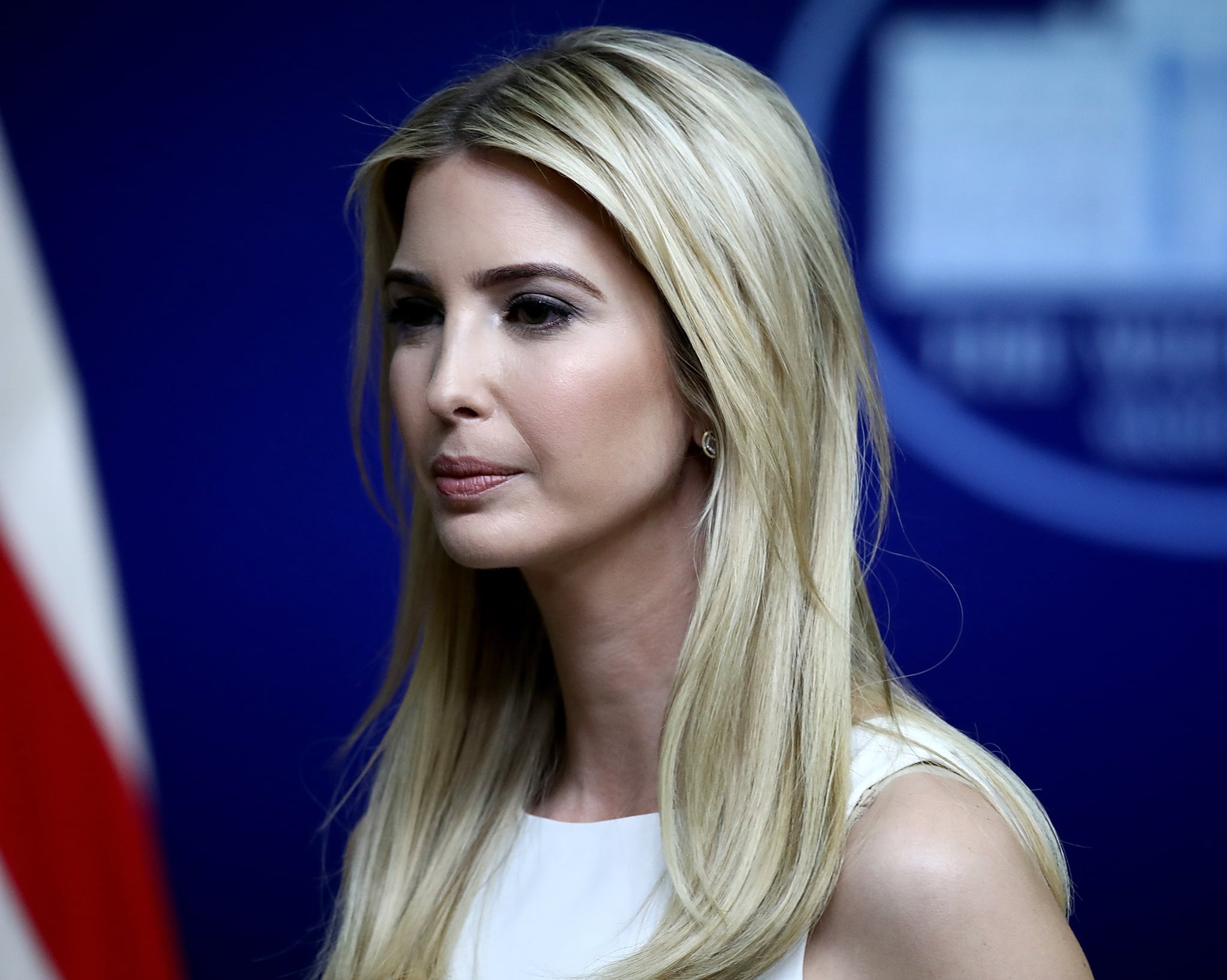 Ever since President Donald Trump took office, many have been focused on his eldest daughter, Ivanka, and her budding role in the administration. We already know people are questioning her new White House position, but how do Americans — especially other young women like her — really feel about the first daughter? Well, on April 10, Cosmopolitan released a poll with some answers, and they're pretty intriguing.
The purpose of the SurveyMonkey poll was to gauge how Americans view the president's most notable family and administration members, and some of the results are interesting, to say the least. After surveying a sample of 5,493 adults ages 18 and up for a weeklong period, it was found that a majority of young women aged 18 to 34 — 52 percent, to be exact — have a particularly negative view of the first daughter. That leaves only 21 percent of young women noting favorable feelings about her (with the remaining 28 percent refusing to answer). On the flip side, Ivanka's favorability increases to 39 percent among older women aged 34 to 64 and is even higher, at 45 percent, for women aged 65 or older.
Considering Ivanka's recent attempt at meeting with Planned Parenthood (which had no apparent effect on the administration's actions against the nonprofit), the broad perception that she is complicit in her father's many antiwoman policies, and her dad's history of misogyny and alleged sexual assault . . . well, let's just say we're not too surprised by these findings.